2022 was another year of change for restaurants and local businesses. From inflation to supply chain issues and the ongoing labor shortage, there were plenty of challenges, but businesses and their employees across the country stepped up in a big way.
And SpotOn was there to help, earning your business and numerous accolades along the way, including an Inc. Power Partner Award and being ranked as the best restaurant POS system by real users in Capterra's Review Insight Competitive Comparison. Much of SpotOn's success is due to a strong employee commitment to living the company's values.
We sat down with SpotOn co-founder and co-CEO Matt Hyman to get an inside look at the importance of staying true to the company's values and going the extra mile to help clients as SpotOn continues to grow.
---
Which of SpotOn's company values most resonate with you?
It's tough to pick because I love them all. "Be the Client" is the one I think that's most central to our day-to-day operations. It's how we're able to understand and anticipate our clients' needs before they know they need them, and how we define our product roadmap. It also reflects our mantra to treat our clients the way we would want to be treated.
"Make it Personal" is another one that's close to my heart, because we truly believe that business is personal and our clients should never be on their own. Instead, we are right beside them, thinking, anticipating, and delivering the future technology they need, today and every day.
And the one I'm always going to go back to, no matter our size or reach, is "Think Big, Act Small." It helps us remember where we came from, pay attention to every detail, and work to make every client experience exceptional.
How do you ensure that new employees are aligned with your values before hiring them?
You just have to give candidates a clear understanding of your company culture, including your shared values, right out of the gate. I love asking which of our values a candidate most relates to and why. It gets them thinking and also shows you they have a certain level of investment.
We want people who really empathize with our clients and are willing to be dogged in their pursuit of solutions that make running a business better.
Our values are so heavily centered around our clients, that it's also important our team feels connected. You'll find that nearly every employee at SpotOn has a personal connection to one of the industries we serve, whether they grew up in a small business family or worked in restaurants and understand the hustle. One of our values "Learn, question, transform, repeat" comes through a lot because as a tech company, we're aware business models are ever-changing, so we try to find those who are willing to look beyond the status quo for answers.
We want people who really empathize with our clients and are willing to be dogged in their pursuit of solutions that make running a business better. From the employee perspective, I think it also makes SpotOn a rewarding place to work, and you can see that in our BuiltIn Best Place to Work recognition.
What are the signs that it's time to change one or more of your values, or add a new one?
When your core values no longer reflect your company culture and vision, that's the time to pivot. Internal and external feedback from key stakeholders, a change in offerings or services, or a shift in public values or technology are all signs that it may be time to shift your core values. Change doesn't always have to be negative. If you're going above and beyond your initial company values and offerings, you can alter your company values and branding to reflect that.
The point of values is to shape how you operate and why. It's essential that everyone in the company understands them, so clarity is paramount. If updating your values helps create clarity, then its worth doing.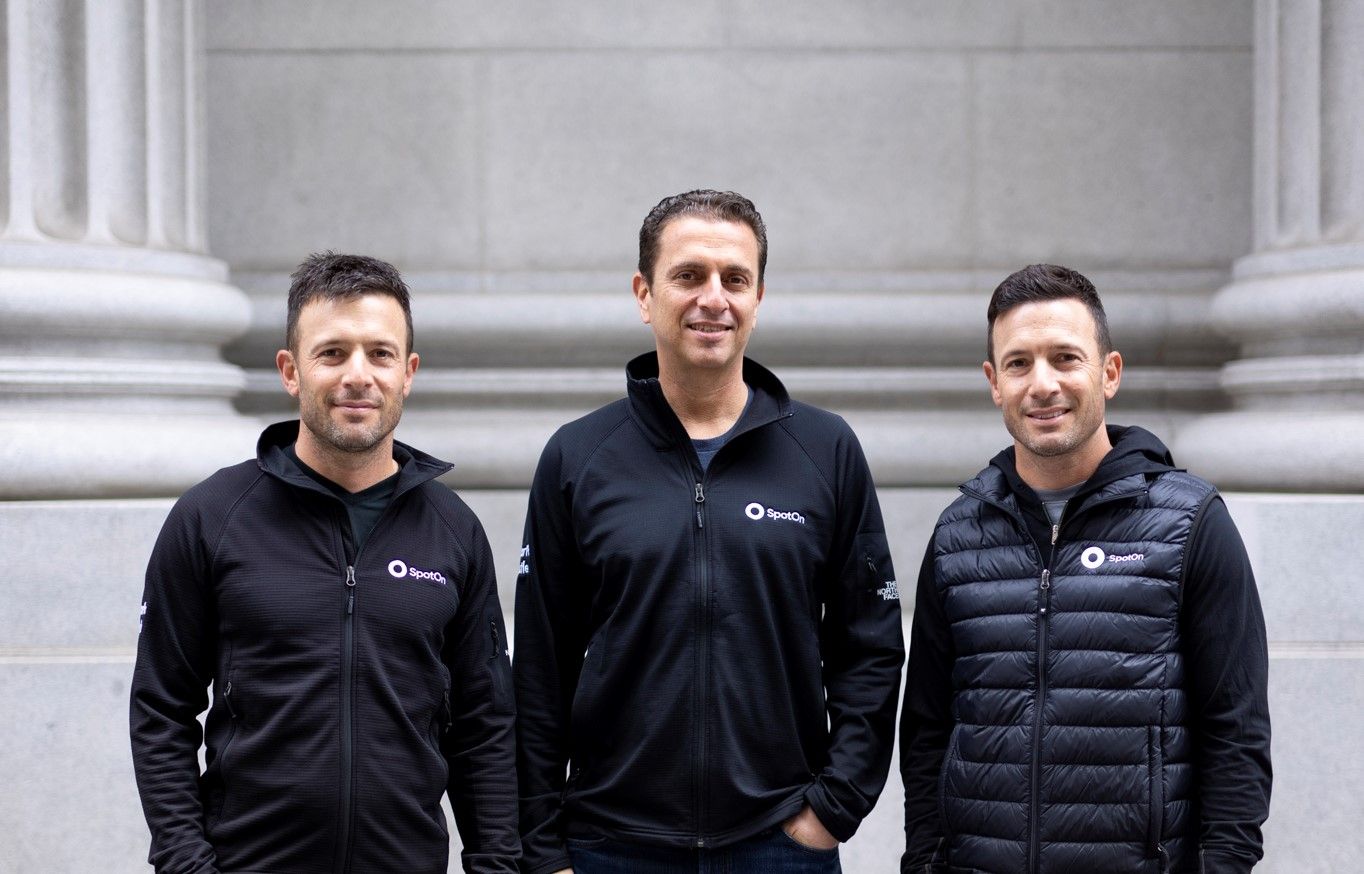 Can you offer an anecdote about a time when drawing upon your SpotOn's values directly impacted a decision or plan you made?
When the pandemic hit, it was a "think big, act small" moment at SpotOn. While many tech companies started to pull back on innovation and cut back on staff, we decided to double down on both to help restaurants and small businesses stay open, operating, and to prepare them for the many challenges they would face. We had to "think big." We waived $1.5M in software fees, assisted in PPP loan applications, introduced low-cost private lending with SpotOn Capital, and partnered with the SBA to help SpotOn clients gain easier access to Federal funding, including the Paycheck Protection Program and the Restaurant Revitalization Fund.
And then we "acted small" by getting super nimble and pivoting our product roadmap to address the needs of "now." We rolled out commission-free online ordering at breakneck speed, hired additional staff, and ultimately released more than 400 product innovations and upgrades in 2020. And all of that was guided by our values and mission. We knew it was a major risk, but we knew it was the right move based on our values.
Can you give an example where you thought something was a defining value for you and the company, but it turned out to be the wrong choice?
"Make It Personal" started with the notion that in-person service would be standard for our clients. While this wasn't entirely wrong, we learned that in-person support wasn't the only way our clients wanted to connect. Our clients wanted access to support in a variety of ways. They wanted the option for in-person support when they needed it, but they also wanted fast access by phone, by email, and even by text. Some didn't care about proximity, but they cared about having "a person" that knew their business and would show up for them in a pinch.
...we evolved our ability to adjust the way our clients want to work with us.
We have a phenomenal guy named Brad who has been with us from the beginning. Brad is that "person" for so many of our clients. I can't tell you how often he's answering calls or texts in the middle of the night or weekend. He cares deeply about our clients, and they know he's got their backs even if it's from a thousand miles away.
So, we evolved our ability to adjust the way our clients want to work with us. What we thought was a commitment to be "in-person" became a commitment to "make it personal," which is about showing up, even thousands of miles away.
What can you do to maintain your values and demonstrate them in 2023?
Values start even before day one with our career opportunity recruiting and hiring practices. From job descriptions to interview processes, it all has to be done with care and in a way that makes your values clear. You also can't just talk about values. You have to live and breathe them in your every day. Values only work when you use them as a lens for nearly every aspect of your business, whether you are a team of 20 or 2,000.
Anyone can win a deal, but stepping in when a client is down and really needs your help, that's our values in action and that's worth celebrating.
How we sign a new client, how we handle an issue, how we celebrate a win—it all matters. For example, every one of our All-Hands meetings starts with a client success story. Not just a "win" but a firm example of how we helped them run their business better. How we impacted their business and their lives for the better. And we talk about how it happened and the values that played a role because we want to hold up those behaviors as the key to our success. Anyone can win a deal, but stepping in when a client is down and really needs your help, that's our values in action and that's worth celebrating.
As SpotOn prepares for a new year, we're taking the opportunity to review our values across the organization and ensure they still align with the company's goals and strategy for the year ahead. Revisiting those values with our team at the start of the new year is a great way to create continuity and remind ourselves exactly why we do what we do.