Picture this: you own a retail shop, Taylor Swift's Era's tour will be in your city in two weeks, and you just received a new shipment of clothing that Swifties will love. How do you let new customers and current customers know?
Do you call your target audience individually, reach out via email marketing, or rely on social media marketing and hope your followers will see your post?

A mix of all three is a great marketing strategy, but the easiest and most direct way to reach new and current customers is email marketing. And while most types of marketing have a relatively low rate of return on investment (ROI), 59% of consumers say that marketing emails influence their purchases, and globally, the ROI on email marketing is an eye-popping $36 for every $1 spent.
Email marketing is the act of sending your mailing list a personalized message detailing new arrivals, offering special discounts, welcoming new clients to your loyalty program, and asking for reviews. You can send automated emails, personalized emails, or even weekly newsletters—all that matters is that you engage with your contact list.
Despite the rise of various communication channels, email marketing remains a cornerstone of a successful marketing strategy. Use email marketing software such as the marketing tools included with every SpotOn account to drive sales and catch visitors' attention.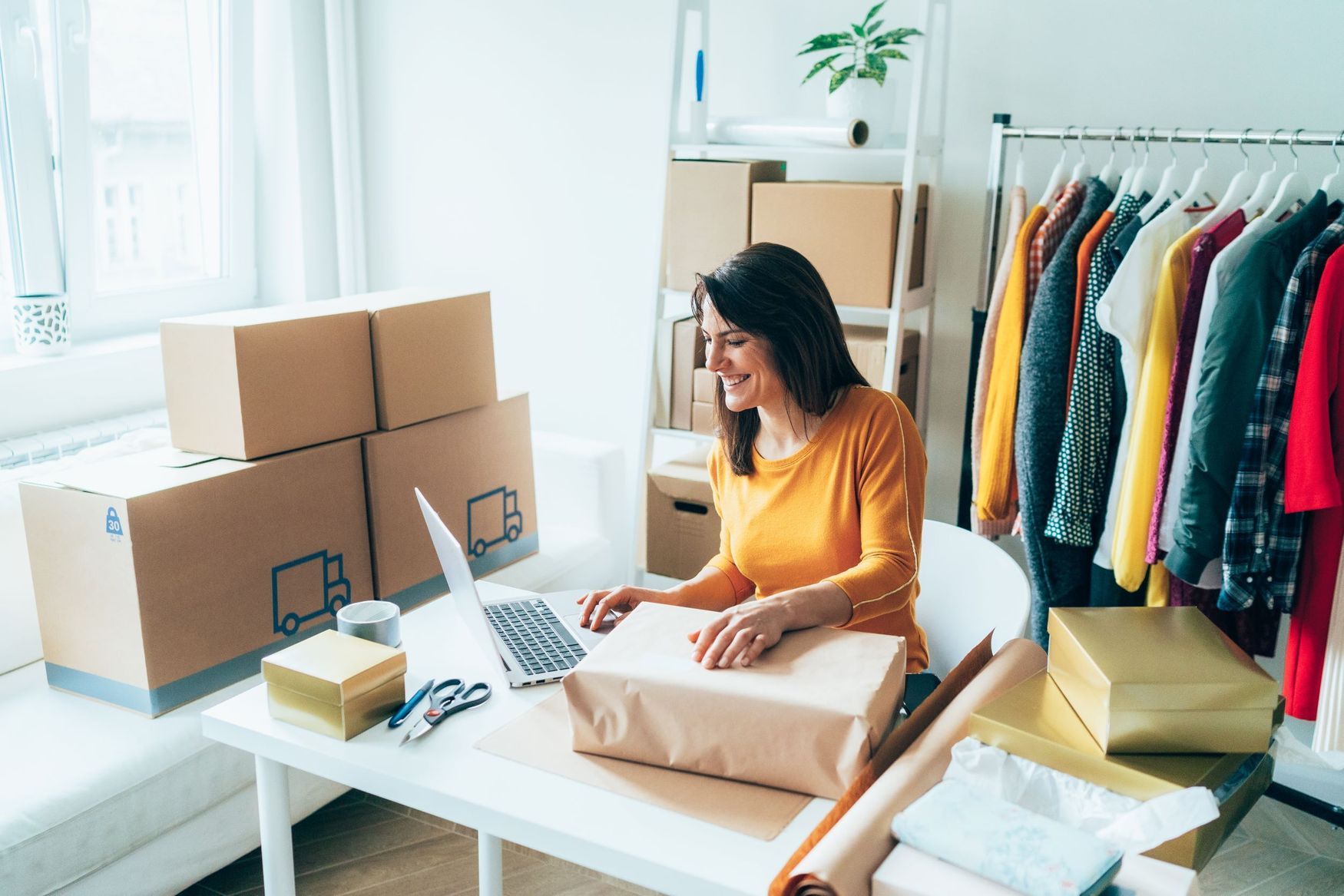 Email Marketing for Small Business
Discover the do's and don'ts of email marketing for small business
Read more
Here are 6 benefits of email marketing and why you should focus your marketing dollars on email more than other marketing channels.
1. Send direct and personalized email marketing campaigns
While social media marketing is limited to whichever followers happen to scroll past one of your posts, email marketing campaigns allow you to reach your audience directly in their inbox, a space they check multiple times a day. It provides a personalized touch, addressing your target audience by their names, and enables you to send personalized content tailored to their preferences.

By leveraging customer data and segmentation within your email marketing software, you can create highly targeted email marketing campaigns that resonate with individual recipients, increasing the likelihood of engagement and conversion.
2. Enjoy a cost-effective marketing solution
Compared to traditional marketing channels, email marketing campaigns are a cost-effective solution with a high return on investment (ROI). The costs associated with email marketing campaigns are relatively low, including email service provider fees and content creation.
This means email advertising campaigns can increase your company's revenue without requiring a lot of money. All it takes is a contact list of new customers and existing customers who have bought from or interacted with your business and an easy call to action (think click here, check out now, or make a reservation) that enables them to take action quickly—boosting profits for your business.
3. Engage loyal customers and increase your conversion rates
One of the standout benefits of email marketing is its ability to drive conversions. By strategically designing and optimizing your email marketing campaigns, you can guide your target audience directly through the sales funnel and encourage them to take action. Whether it's booking a table, ordering from your online storefront, or downloading a resource, creating personalized content can lead to higher conversion rates and generate tangible business results.
4. Build strong customer relationships and loyal customers
Email marketing plays a pivotal role in nurturing customer relationships and fostering loyal customers. By delivering valuable content, exclusive offers, and personalized recommendations, you can establish trust and credibility with your audience by implementing an effective digital marketing strategy.

Regular communication through email helps to keep your brand top of mind, strengthening the relationship with customers and encouraging repeat business. Moreover, it provides an opportunity to gather feedback, address concerns, and provide exceptional customer service.
5. Measure the success of your marketing efforts with data
The benefits of email marketing extend beyond customer interactions. It also gives you actionable data. Specifically, email marketing provides valuable insights into campaign performance, allowing you to measure the effectiveness of your marketing efforts. Through analytics and tracking tools, you can gather data on open rates, click-through rates, conversions, and other key metrics. This data-driven approach enables you to refine your marketing strategy, optimize future email marketing campaigns, and continuously improve your email marketing efforts.
Testing your email marketing strategy can help you find the most popular messages and optimize your campaigns for better performance and effectiveness. SpotOn offers email marketing tools that can help you quickly run an A/B test for a variety of email elements, including subject lines, images, and CTAs.
To do this, split your contact list in half and try sending each group a slightly different message. After a week, analyze the results to see if one message performed better than the other. Then, use that data to engage users in new email campaigns moving forward.
6. Easily automate and scale your email marketing campaigns
With the advent of marketing automation platforms, email marketing has become even more powerful. Automated campaigns allow you to efficiently reach your target audience and streamline repetitive tasks, such as welcome emails, lapsed customer visits, and personalized drip campaigns.
With SpotOn, our direct automation between your point-of-sale, digital loyalty program, and your online dashboard make it easy to capture emails, build your email marketing list, and send out campaigns.
For example, you may use welcome emails for your new clients or trigger emails following certain transactions, such as purchases. Particularly if you sell online, trigger emails help build credibility and reduce phone calls to your customer service asking if a sale went through.
---
Remember, as a business owner, the key to a successful email marketing campaign lies in delivering valuable and relevant content to your target audience. So whether you're a small business creating personalized content for your auto shop or a business owner hoping to attract guests to your new happy hour, increase both foot traffic and website traffic, as well as repeat visits by sending targeted emails.

To help you accomplish that, check out our blog detailing the do's and don'ts of email marketing, including how to write a subject line, how to best send targeted messages, and how to best reach your email subscribers.
Look professional with expertly designed email templates
Access hundreds of pre-made email templates directly from your SpotOn Dashboard. Once you've logged in to your account, simply choose an email marketing template and add your branding to send a targeted message to your email list. And voila, it's time to start reaping the benefits of a successful email marketing strategy.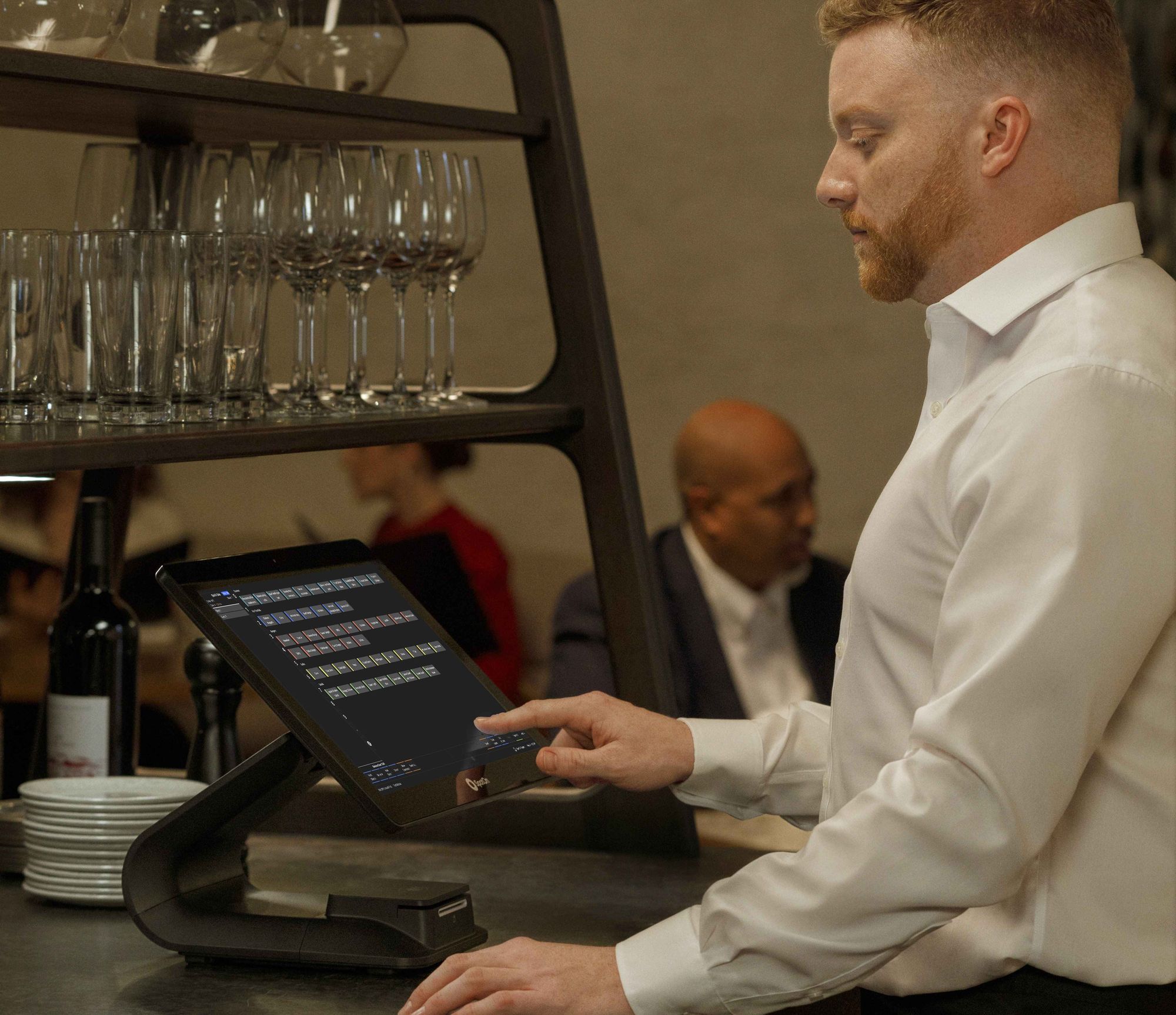 Let's see how we can help
Meet one-on-one with one of SpotOn's tech experts. No high-pressure sales tactics. Just a casual conversation to find out if we make sense for your restaurant.
Get a demo
FAQ
Should I segment my email list?
Yes. Reaching out to clients individually can take a lot of time. Email marketing segmentation can help cut that time in half.
Why is email marketing important for small businesses?
There are numerous email marketing benefits, but in short, email marketing offers small business owners a cost-effective and efficient way to engage with their target audience, build relationships, drive conversions, and ultimately grow their business.
How does email marketing benefit customers?
Email marketing benefits customers by providing them with relevant content, exclusive offers, timely information, convenience, control over their subscription, and the opportunity for two-way communication with businesses. It enhances the customer experience, keeps them informed, and provides value to their interactions with businesses.
How effective is email marketing compared to social media marketing?
Compared to other types of marketing, email marketing generally has the highest return on investment (ROI). Email marketing can be highly effective when implemented strategically and executed well. However, the effectiveness of email marketing can vary based on various factors, including the industry, target audience, email content, and overall marketing strategy.
That said, email marketing generally puts you more in control of your marketing efforts and outcomes compared to social media campaigns. Regularly monitoring and analyzing your email marketing metrics will help you gauge the effectiveness and make informed decisions to optimize your campaigns.
How do I reach the right people at the right time?
By gathering as much data about your contact list as possible. What kinds of items are they buying, and at what time of day? Did they add their birthday when they signed up for your loyalty program? Are they opening any of your current email marketing campaigns and promotional emails? Most email marketing software can answer these questions for you while helping you use that information to send email campaigns that reach customers at just the right time.
How do I create personalized content with email marketing software?
Send personalized email campaigns using the marketing tools offered by SpotOn or your current email marketing platform. Creating a personalized message and increasing brand awareness is as simple as adding contact names to an email. Email messages that use the initials of the sender are also highly clickable. Similarly, a personalized content creation process allows you to segment your audience and send the right message.
Does email marketing improve the customer experience?
Keeping up with customer experiences is important for small business owners who want customers to stay engaged with their brand. Email marketing helps.
You can send customer survey responses to customers through email or via text. This can help you determine your Net Promoter Score (NPS). Your NPS can help you improve your customer experience and customer loyalty by enabling you to identify which consumers are brand ambassadors and which ones are not.
Can email marketing help my brand become more credible?
It can when done right. Emails from unknown or suspicious addresses may appear to be spam. But emails with a clear sender and healthy cadence can build brand credibility and add a personal touch that's unique to your business. To accomplish this, make sure you respect the privacy and preferences of your email recipients and follow CAN-SPAM laws.