When you're working with razor-thin margins, every dollar matters. Whether it's savings on operations or additional spend by guests, the money adds up to make a difference on your bottom line. With 78% of off-premise orders placed directly, it's now more crucial than ever to offer guests an easy-to-use, customized online ordering platform. Online orders can free your staff to focus on customer experience and ensure your customers' orders are correct every time.
However, not all online ordering platforms are created equal. Platforms can charge up to 30% commission per order and, in some cities, even shift fees to your customer, creating a negative impact on revenue.
A customized online ordering platform lets your customers know their order is supporting your business directly, not third-party platforms, and also makes life easier for you and your staff. SpotOn Order's mobile-optimized design does just that with a seamless ordering experience for your guests and real-time point-of-sale integration.
Here are 5 features of SpotOn Order that can help your restaurant increase revenue.
1. Suggest add-ons.
Would you like fries with that? Customize add-on options based on the items a customer adds to their cart to make every order an upsell opportunity. A revenue opportunity for you and an easier ordering experience for your customer.
2. Order via QR code.
With QR code ordering, you can get orders to the kitchen faster and operate smoothly with a leaner staff. Place a QR code with instructions at your take-out window or tables and allow guests to order from their mobile devices. This decreases the number of touchpoints in your restaurant and allows for contactless mobile payments, creating a healthier environment for your staff and guests.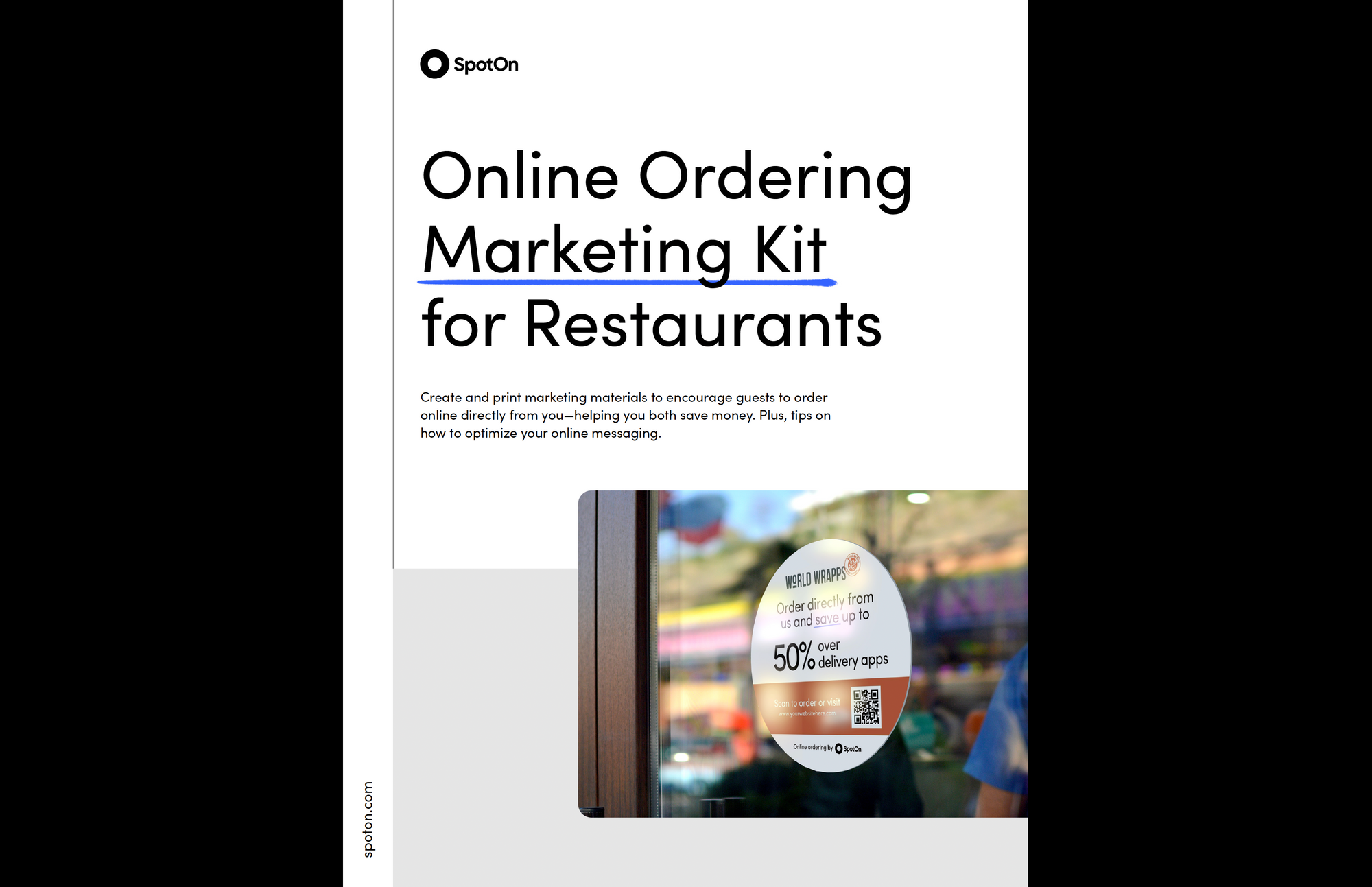 Online Ordering Marketing Kit for Restaurants
Want to promote your online ordering page to your guests? Our free Online Ordering Marketing Kit has everything you need.
Download the kit
3. Own your customer data.
Gain valuable insights on guest spends, visit frequency, and leverage contact information with SpotOn's Marketing tool. Customer data helps you run a more efficient business and keep your guests up to date on the deals and promotions at your business, leading to stickier customers.
4. Drive more repeat visits with SpotOn Loyalty.
Your business already has regulars—why not grow their ranks and encourage them to visit more frequently? With SpotOn Loyalty, returning guests automatically earn spots with their online orders. They can redeem rewards at checkout for discounts and free items, incentivizing repeat visits and bigger spends.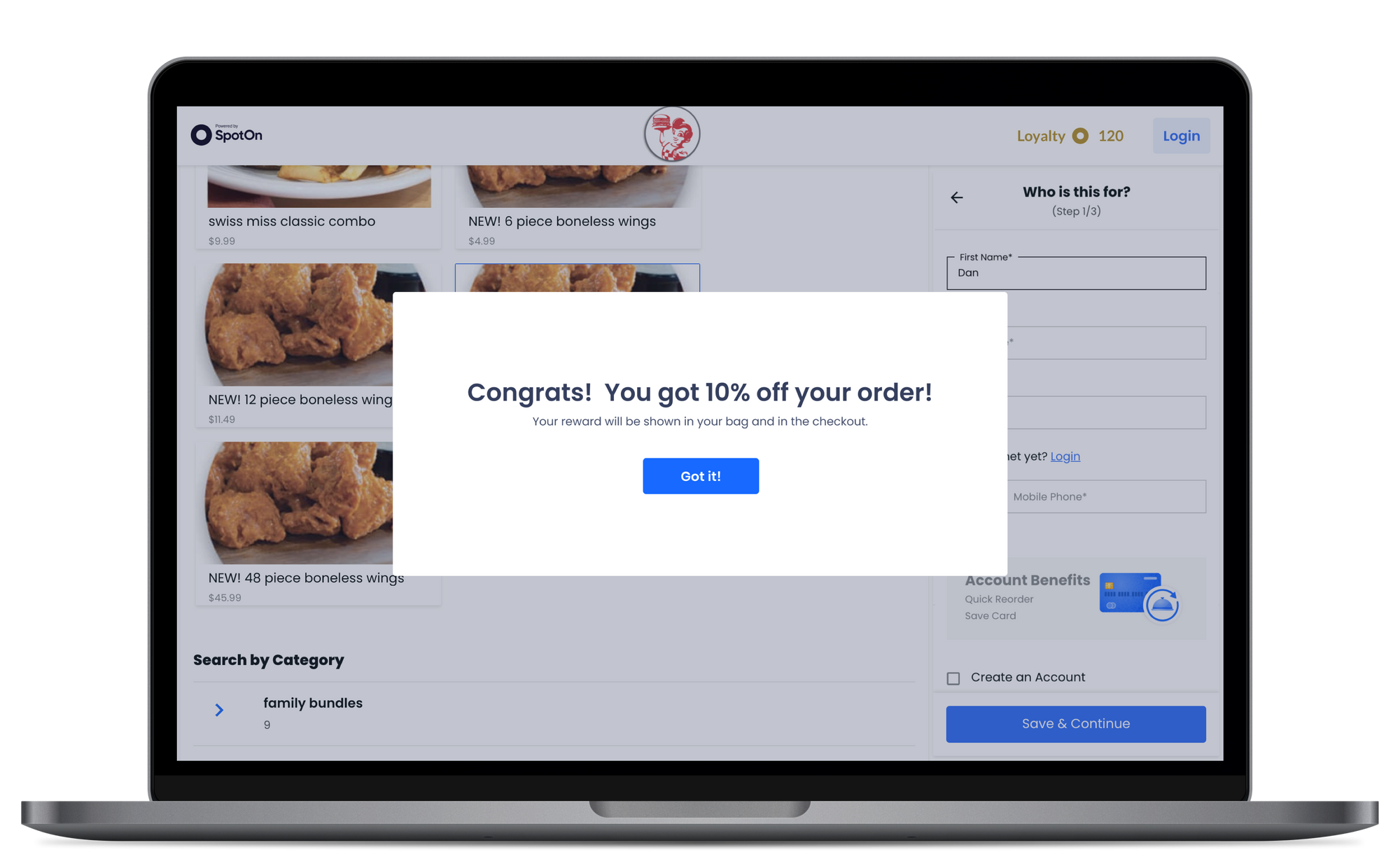 5. Reach more hungry guests Order with Google.
Let customers order directly from Google Search and Google Maps. Order with Google helps you reach customers who might not otherwise find you by making it easier to land on your online ordering page.