Hiring employees for small businesses can be a daunting task. There are many things to consider, such as the type of employee you need, the cost of hiring, and the legalities involved.
However, hiring employees is one of the most crucial aspects of running a small business. The right employees can help your business grow and succeed, while the bad hires can drag your business down.
Here are tips on how to find and hire high-quality employees for your small business.
1. Write an enticing job description.
When hiring employees for small businesses, it's essential to write an attractive job description. The proper job description is the key to attracting top talent to your small business. If you make prospective employees feel like this job is irresistible, you'll have a much easier time finding the best match.
Consider the job description below. Attractive employee benefits, such as training and possible commissions, encourage qualified candidates to apply.
By highlighting the most exciting aspects of the position and emphasizing your company values and culture, you can create a job description that will stand out from the crowd and attract quality candidates.
Here are some tips when writing a job description:
State what the position is, the duties, hourly wages, and benefits to employees.
Use clear and concise language to describe the opportunity.
Highlight unique competitive offers, such as competitive compensation, professional development, and health insurance.
Be clear about the employment conditions, required qualifications, and experience.
If you can, create a video or an infographic that showcases your company overview and its culture. That will help you stand out from the competition and attract top talent.
2. Promote your job openings.
You can't just let your job posting sit there. You need to promote it. This can increase the number of job candidates for the post.
On LinkedIn, many business owners post job openings, showing the value of advertising.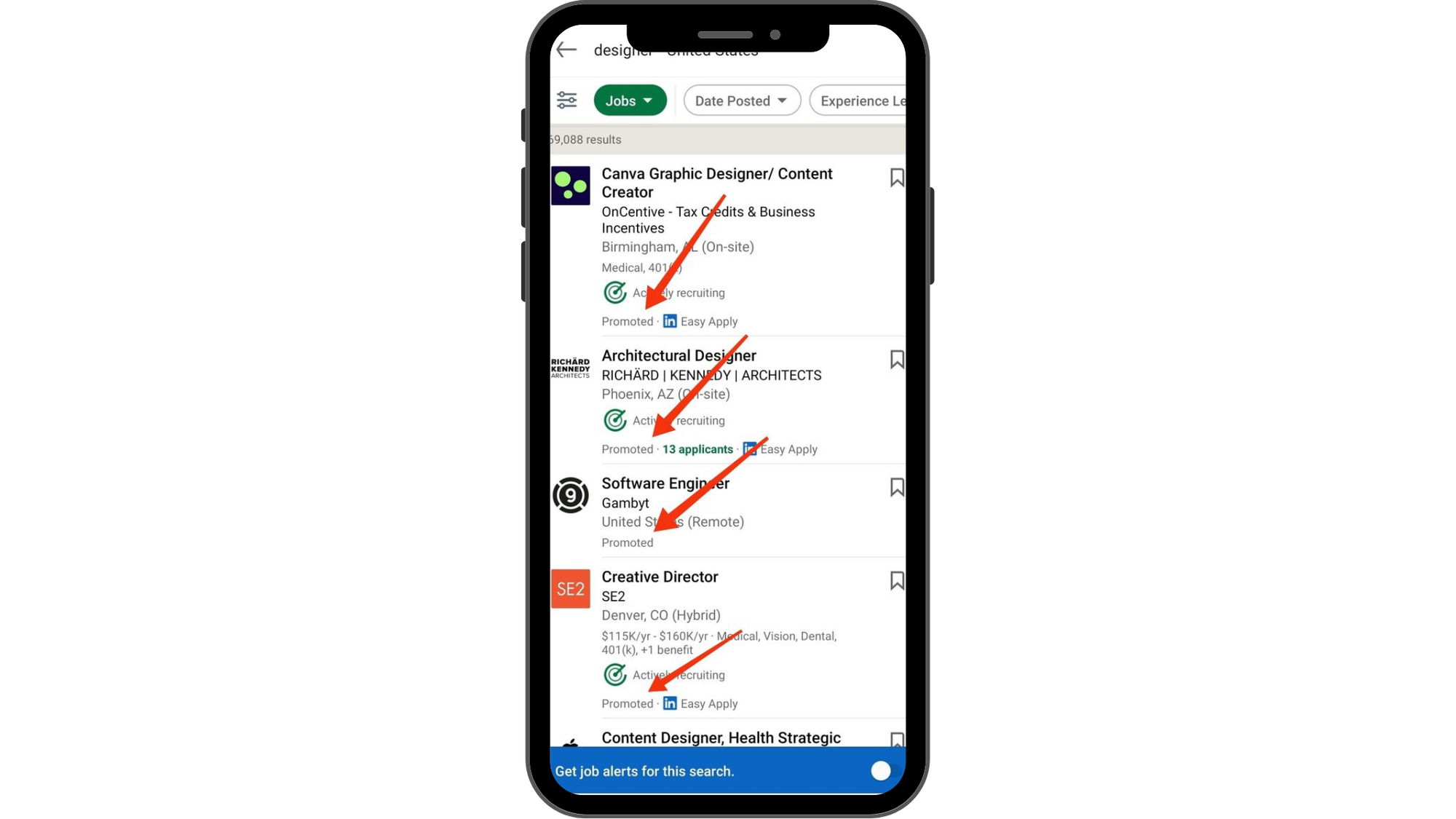 You can use social media in other ways to promote your job posting, too. Reach out to high-quality candidates on LinkedIn. You can also post your job opportunity on your company's Facebook or Twitter account.
Here are other ways to promote job openings when hiring employees for small businesses:
Use job boards or online classifieds: There are many job boards and online classifieds, such as Indeed and ZipRecruiter, which you can use to reach potential candidates.
Ask for referrals: Ask your current employees, customers, and friends if they know anyone who would be a good fit for the open position. This is a great way to find qualified candidates who may not be actively looking for a job. It will also increase employee engagement since they feel valued and trusted, particularly if you thank them for employee referrals.
For people to want to apply for the job, your employee and customer online reviews should still be top-notch, though.
Use print ads: If you want to reach out to local candidates, you can place a print ad in your local newspaper or community bulletin board.
Hold a job fair: Job fairs are a great way to meet potential candidates in person. Set up a booth at a local job fair and hand out information about your company and the open position.
Ultimately, optimizing your recruitment marketing approach can be beneficial in finding suitable candidates for your company.
Pro tip: If this is the first time you're hiring an employee, apply for an EIN before you create and promote your job posting. The EIN is for you to use on tax returns and other documents you need to submit to the government.
3. Evaluate resumes and interview candidates.
Evaluating resumes and interviewing candidates are crucial to ensuring that the candidate has the required skills and experience for the position. You need to look at a candidate's qualifications, soft skills, and expertise to determine whether they would fit your job well.
When evaluating resumes, look for the type of candidate with relevant experience and exact skills for the position you're looking to fill. If possible, check references from previous employers to understand their work history and abilities better.
It is a good idea to use cognitive aptitude tests to gauge potential employees' productivity on the job.
Research indicates that aptitude tests are twice as predictive as the job interview process, three times as predictive as work experience, and four times as predictive as the degree level.
Pay attention to the candidate's communication skills and attitude during the interviewing process. Your interview questions should revolve around their qualifications, skill sets, compensation package, and why they're interested in the position. Additionally, ask them about their work history and what they can bring to the table for your company. This can help you get to know them better and see how they interact with others.
After the interview process, take some time to compare all the candidates and decide. Who would be the best fit for the position and your company? By assessing each candidate carefully, you can ensure that you make the right hiring decision and select the person with the exact skills needed for the job.
4. Prepare a job offer.
When you find the right person for the job, it's time to make them an offer. It's important to remember that you're not the only one who should stand to benefit from the arrangement. The best candidates usually look for a good fit just as much as you do. No one wants to feel like they're being forced into a position.
Here are a few tips to help you prepare a job offer that will attract the best candidates:
Ensure you have all the necessary information gathered and available on the same page with the candidate. That includes the job description, legal requirements, compensation package, wellness programs, and other pertinent details.
Draft a letter or email to the candidates notifying them of their selection.
Be clear and concise in your communication, and outline the expectations and employment conditions.
Be prepared to answer any questions that the candidates may have.
Get ready to negotiate salary and benefit—be willing to compromise to reach an agreement with the candidate.
Have an employment contract ready to offer to the successful candidate. That should outline the terms of their employment, including legal requirements, employee benefits package, and other essential details.
Also, ensure you personalize the offer as much as possible. Make sure that this is a unique opportunity and that you believe the candidate is a perfect fit. Expressing your excitement about having them on board will also help seal the deal.
Here is a great example of a letter you might use to extend a job offer to a selected candidate.
By following these tips, you can make your hiring journey go smoothly. Once you hire the best, be aware of the HR challenges and learn how to navigate them so you can retain your qualified employees, too.
In closing.
Hiring employees who are a good fit vis-à-vis your company culture and who share your values can set your business up for success. It can help you take your business to the next level.
However, there are many factors to consider during the hiring process—from finding the right person for the job to ensuring you comply with all the relevant employment laws. Keep these tips in mind for an effective hiring process:
Write an enticing job description
Promote your job openings
Evaluate resumes and interview candidates
Prepare a job offer
Don't be discouraged if you don't find the ideal candidate on your first try. Keep looking and be willing to compromise; eventually, you'll find the ideal person for that position.