When you run a restaurant or small business, online reviews can be a double-edged sword. It won't matter if you're opening a restaurant or if you're a seasoned industry veteran, a positive reputation with mostly glowing reviews on sites like Yelp, Google, Facebook, and TripAdvisor can help you attract new customers. On the flip side, all it takes is a handful of negative reviews to scare off prospective customers. One oft-cited study stated that as few as three negative online reviews could scare away 67% of new customers. This why it's so important to respond to negative reviews.
Responding to a bad review of your business does three crucial things:
It gives you an opportunity to do right by the disgruntled customer, and perhaps even win them back (and get them to update their review with a higher score)
It shows other potential customers who see the review that you care about their experience (meaning they'll be less likely to be scared away)
It keeps your finger on the pulse of your operations with real customer feedback (so you can make operational improvements when you see problematic trends)
5 steps to responding to negative reviews
It can be tricky navigating the best way to respond to a negative review. Follow these best practices and you'll ensure your online reputation stays top-notch and that customers are flocking to your business, not running away. You can also save time with review management software that makes it easy to monitor your reviews across multiple review sites from one online dashboard and provides real-time alerts when new reviews are posted.
1. Don't get upset and lash out
Yes, it's hard to not take it personally when your business gets negative reviews, but responding to a negative review with a defensive or angry outburst only makes things worse. Other customers will see an angry response from a business as proof that the negative review is warranted. So take a deep breath and only respond when you are calm and collected. If need be, pass off the task of responding to the negative reviews to someone on your staff who is great at customer service.
2. Take criticism seriously and investigate claims of unprofessional behavior by your staff
Some negative reviews are unavoidable. Perhaps the customer simply was expecting something else and ended up disappointed. Oftentimes, though, negative reviews can shed light on areas where your business can improve. Use these reviews as an opportunity to make your business better—remember, perception can sometimes be the reality of your business.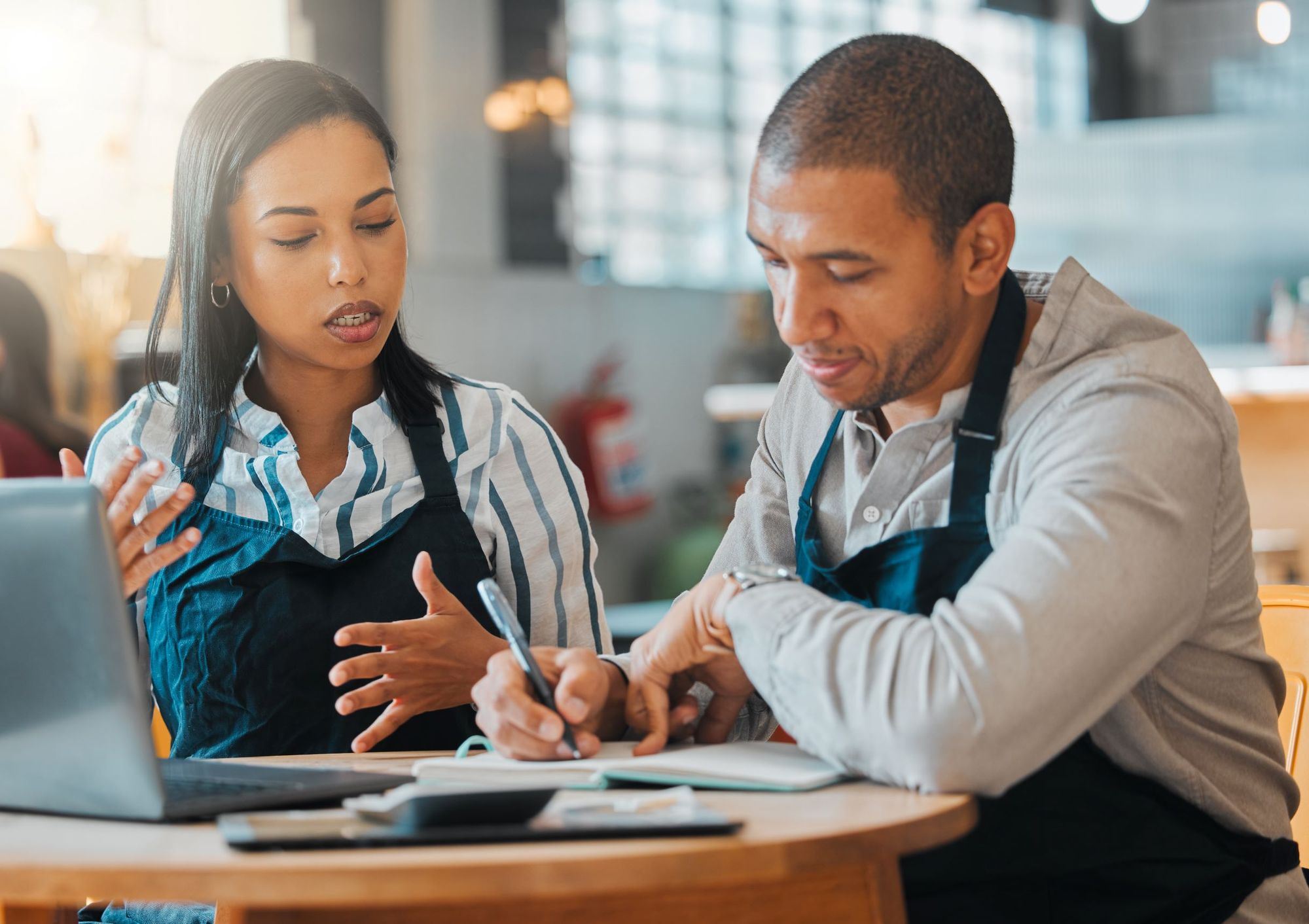 Similarly, a review might allege an incident where your staff behaved unprofessionally. Take these claims seriously and investigate the incidents. If there's any wrongdoing on the part of your staff, remedy the problem ASAP.
The bottom line is, no amount of PR is going to remedy legitimate problems with your business that create negative customer experiences. Fix the problems, and then you can repair the relationship with dissatisfied customers. Check out our free playbook to learn more about turning those online reviews into an opportunity to maximize your profit potential.
3. Choose the best way to respond to each negative review
There are three choices you can make when responding to a negative review: flag it for inappropriate content, ignore it, or respond to it. Let's walk through why you might choose one response over the others.
Flagging inappropriate reviews. If a review is full of profanity or hateful speech, particularly if it it's racist, xenophobic, or otherwise prejudicial, it most likely violates the terms of whatever review site it's on. Don't lower yourself to that person's level by responding. Simply flag the review on the site, and let the site administrators remove the review.
Ignoring irrational reviews. Sometimes a review doesn't violate the review site's terms, but is purposely mean-spirited without offering any substantive critiques as to why the customer is upset. With these cases, it's sometimes best to ignore the comment altogether, particularly if you get the sense that responding to the review will turn into an online argument. Most reasonable customers will recognize the review for what it is—nonsense—and dismiss it.
Responding to negative reviews. If a customer posts a negative review and explains the reasoning behind their negative review, it's a good idea to respond to it, whether you agree with the critique or not. If you ignore legitimate critiques, it shows other potential customers that you simply don't care about making your business better, and that scares customers away.
4. Acknowledge, apologize, make it right
These days, customers who have a bad experience at a business are just as likely to leave a negative online review as they are to ask to speak to a manager. That being the case, it's important to treat this as a customer service issue and post a public reply to negative reviews quickly. This will not only mend the relationship with that individual customer, but also show other potential customers who see the review that you value their feedback.
Customers view review sites and social media as a form of customer service. 42% expect a response to negative reviews within an hour!
Acknowledge the customer's dissatisfaction. Even if you disagree with the customer's critique, let them know you understand why they're unhappy by summarizing the issues they pointed out in their review.
Apologize. It's simple: say that you're sorry they didn't enjoy their experience at your business. This shows that you're listening and you care.
Make it right. Like with any other customer service issue, there are a lot of ways to remedy a poor customer experience. For starters, tell them that your goal is to make every customer experience a great one. From there, you can:
Invite the customer back and offer a discount or free reward.
Explain to the customer how you are fixing the problem to make their experience better, and thank them for their feedback.
Ask the customer to reach out to you privately so that you can get more details to address their concerns. This is the best route if you're still investigating an incident at your business, or if there's any danger of the conversation turning into a public back-and-forth argument. It provides the customer a path for further conversation and it signals to others viewing the discussion that you're on top of addressing the situation.
💡
Use our template at the bottom of this article as a starting point for responding to negative reviews.
5. Only follow up if need be
Your goal in responding to reviews is to create a "first contact resolution" experience, meaning that you want to take care of the customer's issues on the first attempt. If you do a good job and "Acknowledge, Apologize, and Make it Right," then mission accomplished—there's a good chance that the customer will return and update their review with a higher rating. Even if they don't return, you've at least created a public response so that you're not scaring other customers away. That in itself is hugely important.
Customers who experience 'first contact resolution' are twice as likely to visit again.
If you need to follow-up with a customer based on a question or response they leave, great. If you happen to know that the customer has returned to your business and had a good experience, feel free to ask them to update their review if they don't do so on their own. Just remember to keep it a polite request.
---
Important Note: In order to respond to customer reviews on sites like Yelp, you first need to claim your business page. If you're not sure how to do that, check out our blog post on how to claim your review site business page.
---
Standard negative review reply template
Looking for examples of responses to negative employee reviews? Try this template as a starting point.
Hi [insert customer name],
I am very sorry to hear you were unhappy with [short summary of customer complaints]. Here at [insert your business name], we try to make sure every customer has a great experience. I am working with our staff to fully address the concerns you raised, and I hope that you will visit us again. If you have additional concerns or would like to discuss how we're working to improve our customer experience, please contact me at [insert phone # or email address]. Thanks, and we hope to see you again!
---
Save time by monitoring all your reviews in one location, with the added benefit of SpotOn's proprietary algorithm that helps improve your overall rating on review sites over time.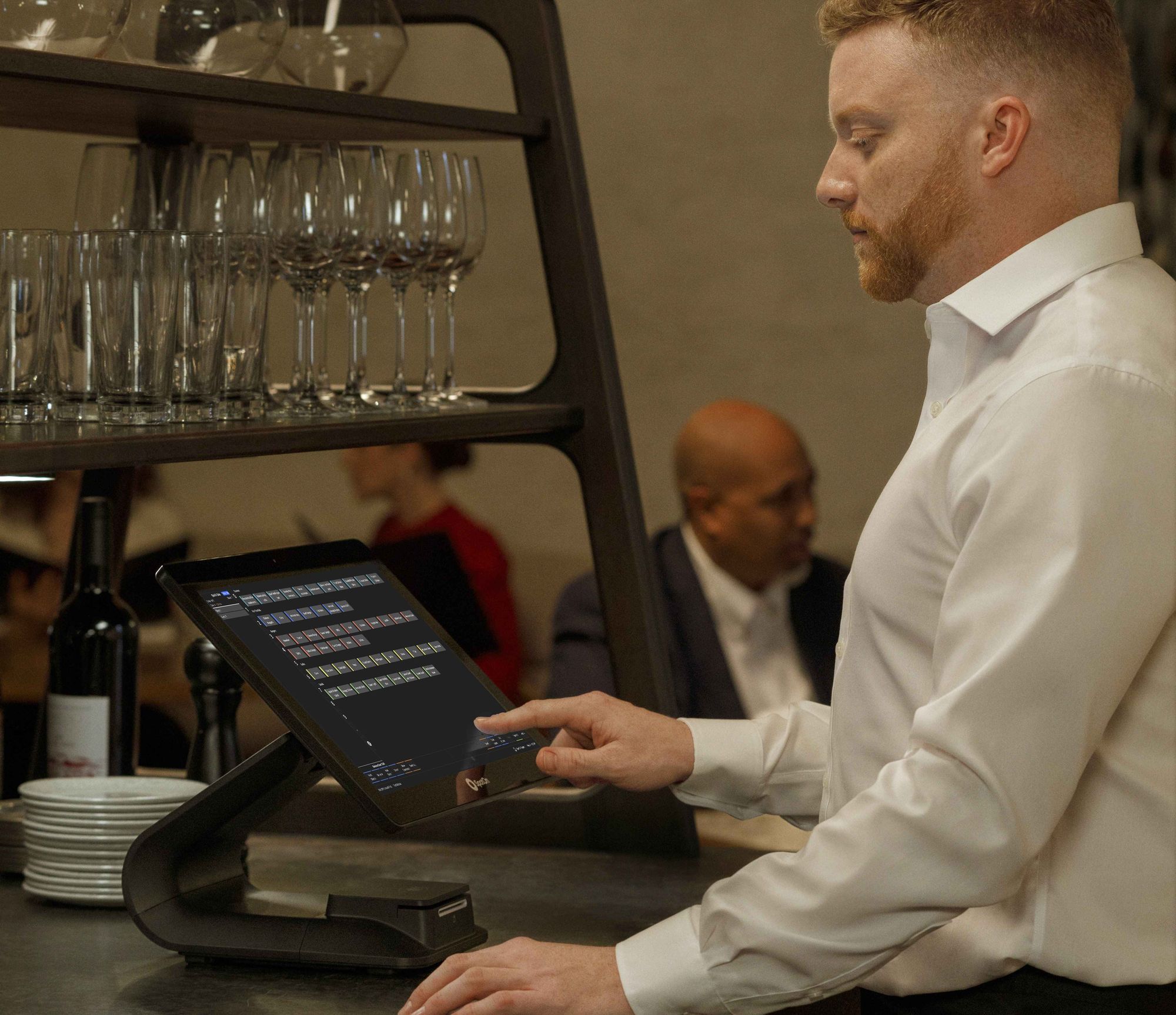 Let's see how we can help
Meet one-on-one with one of SpotOn's tech experts. No high-pressure sales tactics. Just a casual conversation to find out if we make sense for your restaurant.
Get a demo