For many bars, the holiday season is a boom time. Between friends reconnecting, office holiday parties, and high-traffic nights like the Wednesday pre-Thanksgiving and New Year's Eve, there are lots of opportunities to boost sales before the January lull sets in. And while some high-traffic nights might catch you unprepared, filling glasses just as quickly as you wash them, others come with some advance warning, giving you time to prepare.
What are bar crawls?
Bar crawls are popular social events during the holiday season, often bringing hoards of ugly Christmas sweater-clad or Santa hat-wearing patrons. Despite the whimsy, they can bring a serious boost to local business. They're popular in many cities, frequently adhering to a specific theme or dress code. Throughout the year, you might see a Halloween, St. Patrick's Day, or Cinco de Mayo bar crawl.
Bar crawls, or pub crawls, can be casual affairs, comprised of a group of friends exploring local bars throughout the night or pre-planned, ticketed events or tours organized by an event company or local community. They're often targeted towards tourists visiting a new city or those hoping to meet new people. After all, what better way to explore a new city than visiting local pubs and enjoying a round of drinks? While some bar crawls are planned by guests or event companies, local bars can also band together to host their own bar crawls.
To reap the full benefits of a bar crawl (or pub crawls, as they're called in some parts of the world), you also need to mitigate the risks of big crowds and drunk guests. Here are some tips on how to make the most out of a bar crawl or pub crawl and how to ensure an excellent experience for patrons and staff alike.
1. Promote your food menu
While alcoholic drinks are often at the center of the bar crawl's orbit, it's also a great time to let your food menu shine. Depending on the bar crawl setup, participants might be guaranteed a free drink per wristband or a certain number of beer buckets for the group. This presents the perfect opportunity to highlight shareable menu items, like flatbreads and nachos, for revelers in need of a quick bite to eat.
This could be accomplished with menus or special cards on each table or a server's spiel that covers food specials. When your patrons are well-fed, it can offset the effects of alcohol and help your pub crawl participants stay safe and celebratory.
2. Engage with patrons
You always want your business to stand out. But especially during a pub crawl, you're going toe-to-toe with other local businesses and need to emerge as a memorable spot worth returning to. When you're faced with an influx of first-time guests, it's the perfect time to engage with them and make them feel welcome and catered to while they're in your bar. While you might recognize the locals, there will likely be a fair amount of new people and tourists joining the party.
Staying engaged with your patrons is dual-purpose, too. It helps you gauge who might be unruly or drunk and gives you a chance to intervene before the situation gets out of control. Nothing ruins an annual pub crawl like one drink too many.
3. Check (and double-check) IDs
Bar crawls mean a sudden barrage of guests and the potential to overwhelm your staff—particularly staff members checking IDs as guests enter. Whether you have a dedicated staff person at the front door or check IDs during drink orders, bar crawls are not the time to rush through the process.
It can be easy to assume all your guests are of legal drinking age by nature of participating in the bar crawl or potentially purchasing the ticket or wristband, but without your own staff members checking IDs, you can't be certain. It's time-consuming, of course, but it's better safe than sorry. Even when you've checked the ticket or know that participants have been bar hopping at multiple pubs, it's imperative to check everyone's ID before they're served. It's especially important if the pub crawl participants are from other states or parts of the world and are using unfamiliar IDs.
If your front door staff is overwhelmed by a group of people showing up at your venue, assign someone to provide backup so the crowd isn't spilling onto the street well into the night.
4. Stay Stocked
One benefit of an organized bar crawl with a pre-planned route: you know roughly how many people to expect and when to expect them. The same goes for traditionally high-traffic nights that are popular for social gatherings and drinking, like the Wednesday before Thanksgiving.
With a bar POS system, you can easily access reports that help you forecast big spikes in business. To prepare, ensure your glasses and other serving ware are washed and accessible, and your liquor supply is stocked. With POS integrations like BevSpot, you can save time on inventory and make sure you're always well-stocked—bar crawl or not.
5. Prepare your staff
Your staff works hard year-round, but the holidays can be a particularly tough time. Busy shifts bring their own set of challenges, but they also bring benefits (big tipping potential). As long as your staff feels prepared and supported, staffing a bar crawl shouldn't be a problem. It helps to communicate impending pub crawls ahead of time, whether that's in a weekly staff meeting or using bar or restaurant management software. Sharing staff schedules with plenty of advance notice gives your team members time to decide if they would rather swap shifts without waiting until the morning of the event.
6. Encourage hydration
Setting up a hydration station is a smart idea for many reasons. It helps out your guests, many of whom have been drinking over an extended period and might be due for a water break. Bar hopping is an endurance sport, after all. Most bars use a water cooler or place large pitchers of water alongside plastic cups to encourage water drinking.
Having refillable glasses and water accessible also frees up your bartenders and other staff from fulfilling water requests all night, of which there might be many. Instead, they can stick to the interactions that bring in sales dollars (and tips).
7. Partner with local bars
If you're not located in a major city or central business district, bar crawls might not come your way organically. That doesn't mean they're not possible. Host your own bar crawl by partnering with local bars (or even restaurants, nightclubs, clubs, and venues) and offering special food or drink deals, or potentially free swag, to participants. Assign one bar to start the crawl and outline a number of stops that participants can access throughout the night. When you join together, there's more opportunity to discover a new group of people who haven't visited your bar or pub before.
Partnerships like these can motivate the community to support local businesses, try new bars or clubs they haven't visited, and spread the word to their loved ones. You can sell tickets, allow guests to book slots using event booking software, or simply spread the word about special deals for participants and encourage people to stop in on a certain night. Promote the bar crawl via your bar's social media page using marketing software.
8. Walk the floor
Assign yourself, your bar manager, or another staff member to walk the floor intermittently to ensure everyone is celebrating safely and patrol for broken bottles or other glassware. The person walking the floor can also patrol for used glasses to prepare for the next round of the pub crawl.
As with any crowded evening, you want to pay close attention to guest traffic and keep an eye on any unsavory characters. Particularly if you're seeing an influx of non-locals on your pub crawl, you want to make sure everyone is enjoying the event safely. Experiment with different lighting schemes if you're concerned about the bar or pub crawl crowd tipping out of control. A brighter bar can discourage rowdy behavior and ensure everyone stays safe so the fun can continue.
9. Play with the theme
The first rule of bar or pub crawls: have fun. Your guests want to celebrate, reconnect, and discover new places and faces. You want to create a unique ambiance that makes guests want to stay for another round or plan a return visit. Getting in the spirit by decorating your bar with holiday décor, playing holiday music, or encouraging a staff dress code of holiday sweaters or costumes is a fun way to join the bar crawl crowd and create a festive atmosphere.
You can even offer a special drink menu of themed drinks for guests looking to try something new. Themed decorations can help you gain traction on social media, as they're often featured in patrons' social media posts and photos from the bar crawl or pub crawl. Need some inspiration? Visit (or check out) Urban Roast in Washington, DC, or Butch McGuire's in Chicago, IL.
A bar crawl or pub crawl can be a huge boost to your business—if you're appropriately prepared. Following these steps ahead of time helps ensure a positive experience for your staff and your guests. Bar crawl events are a great way to take advantage of seasonal spending, increase foot traffic, and rack up sales before the quiet of January. The holidays come but once a year, so you might as well take advantage of them.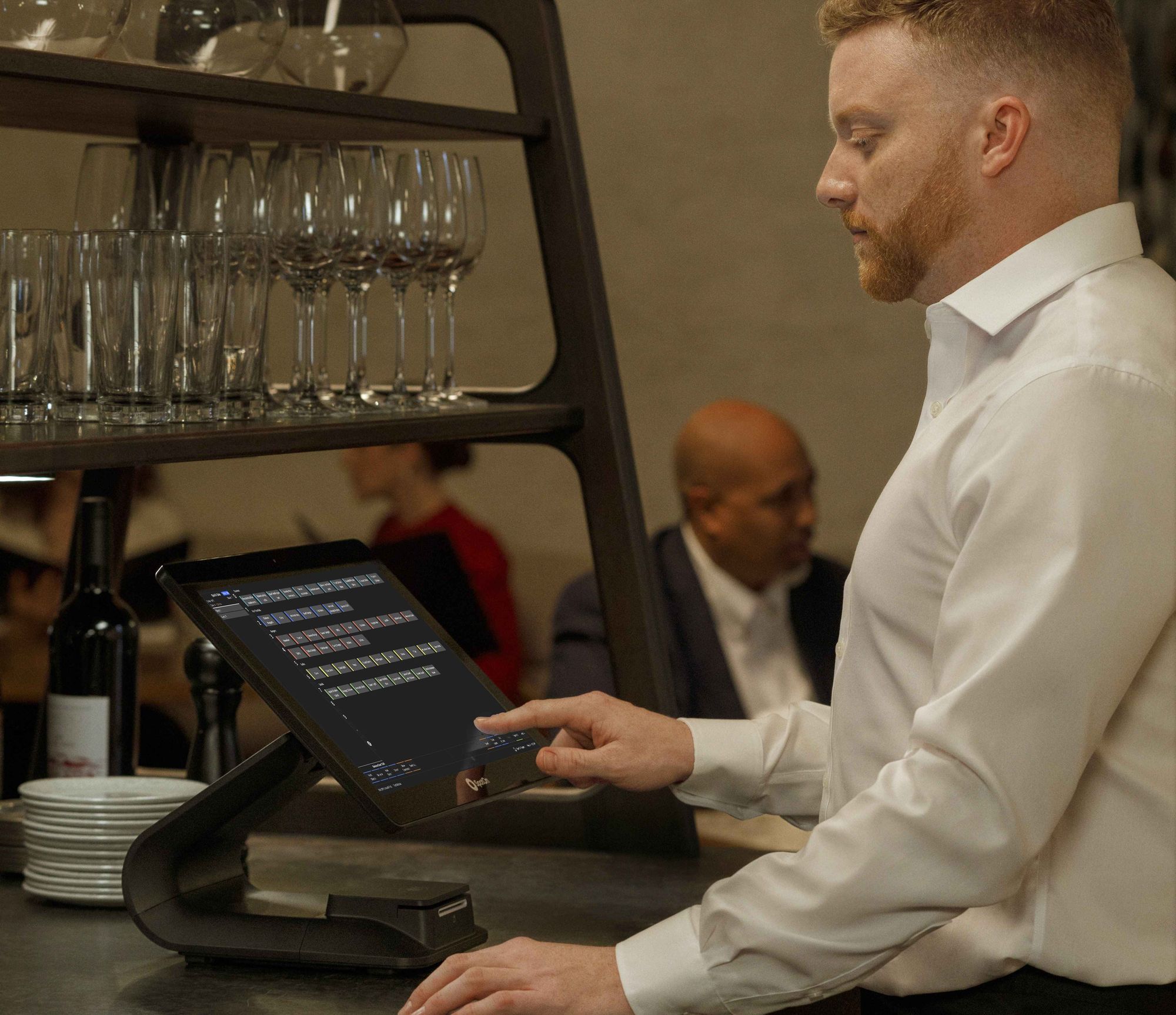 Let's see how we can help
Meet one-on-one with one of SpotOn's tech experts. No high-pressure sales tactics. Just a casual conversation to find out if we make sense for your restaurant.
Get a demo