It was 100 degrees the day Chris Monaghan, a tattooed British musician strolled the streets of Morning Sun, Iowa, the tiny rural town he now calls home. Leather briefcase in hand, no one in the small farming community was quite sure what to make of the SpotOn Account Executive. With his imposing near six foot presence and unfamiliar accent, they initially mistook him for a surly Australian.
Monaghan is many things.  He is the guitarist in the band Whiskey Rebellion. He is a culinary arts school graduate who spent the better part of a decade in the foodservice industry, from a steakhouse to a casino buffet, a corporate cafeteria to the restaurant at a pheasant hunting lodge. And he is a SpotOn Account Executive, helping small businesses and local restaurants.
But Chris Monaghan is definitely not surly, or an Aussie, as the Morning Sun community would soon learn.
"It's a very, very small farming community. My postal address is just under 800 people," Monaghan says. "So at first, I was viewed as. . . a bit of an outsider," he laughs. "Pretty soon, my clients realized that I could empathize because I knew what could go wrong in a busy restaurant at 9:00 pm on a Friday. That built a lot of trust."
That, and he became an institution on the stage of the local Outpost, Bar & Grill where his band plays classic rock covers many Saturday nights.
Monaghan has become a customer of his customers, visiting Jamie Lynn's for his morning coffee, Herschel at Main Street Tire for the occasional flat, Katy at Car Doctor for oil changes, haircuts he gets at Headquarters Salon, and pesky plumbing issues are no problem for Payton & Randy of Pro-Plumbing.
For lunch, he's admittedly spoiled, taking his pick of dropping in to say hello to Curt at The Outpost or John at Kelly O'Sheas if he's in Burlington, Karen at La Chiva Loka if he's in Riverside, Tina at Jefferson Street Grill if he's in Mount Pleasant, Four Corners Fuel if he's in Ainsworth, Mad Marv's if he's in Fruitland, or Maxine at the Burrito Factory if he's in Muscatine.
Even though Monaghan is more than happy with the career path that catapulted him out of the kitchen, every once in a while duty calls and old instincts kick in. Monaghan was checking in on Curtis and Candi at The Outpost Bar & Grill in Burlington, Iowa the other week. They'd just installed SpotOn Restaurant the prior week, after baby-stepping their way from no point-of-sale, to trying out SpotOn Register for six months, then to deciding to go "all in" with SpotOn Restaurant plus online ordering and delivery. Since he was in town, Monaghan wanted to stop by to see how they were doing on the new system. That's just what he does for his clients. As he arrived, they'd just received a wave of new food orders.
"Curt was the only one cooking and he was clearly in the weeds," Monaghan says. "With my training, I couldn't just stand there and watch. So I washed my hands, gloved up and took over the fry station, hand-breading tenderloins and dropping sides!"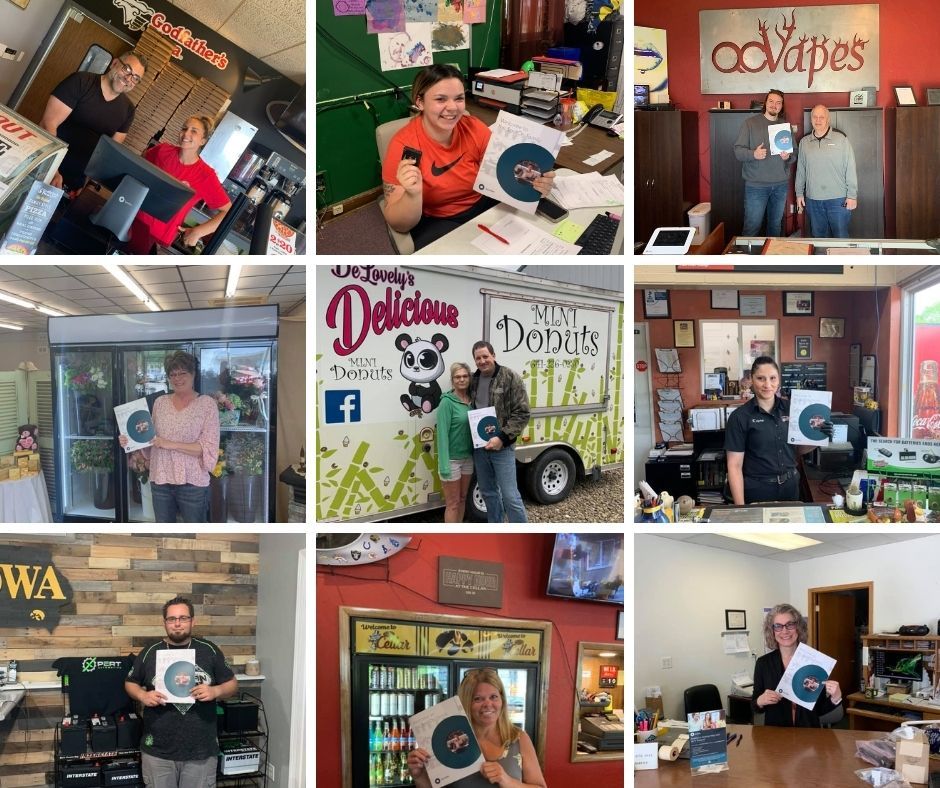 Pitching in is an essential part of Monaghan's sense of purpose. "I learned very early on that I need to be needed," Monaghan says. "To have that feeling that I'm adding to someone's life, I'm solving someone's problem. I just need to be necessary."
For Curt, John, Karen, Tina, Maxine, and so many other small business owners in the Morning Sun area, Monaghan isn't only necessary, he's knowledgeable . . . and neighborly.