On May 19, 2022, a Senate vote on legislation that would have replenished the Restaurant Revitalization Fund with $40B did not reach the 60-vote threshold it needed to pass
Without passage of the bill, 177,000+ restaurant applicants are left without grant funding
SpotOn continues to offer funding alternatives through SpotOn Capital, as well as technology designed to increase restaurant profit margins
In April 2021, the U.S. Small Business Administration launched the Restaurant Revitalization Fund (RRF) to help struggling restaurants weather the pandemic, but it was clear from the start that the $28.6 billion that Congress allocated would not be enough to help all the restaurants in need of aid. Indeed, within 3 weeks of opening, the RRF ran out of money. Close to 100,000 restaurants received grants, but 177,000+ applicants were left waiting.
Now a year later, any hopes those restaurants had of receiving a grant were extinguished when the Senate was unable to pass S. 4008, a $48 billion aid package that would have replenished the RRF.
While there are valid questions about government spending and inflation, restaurants should not be caught in the crossfire. - Sean Kennedy, National Restaurant Association
The National Restaurant Association was quick to condemn the vote. "Today, a Senate filibuster dashed the promise made to more than 177,000 small business owners in communities across the country," said Executive Vice President of Public Affairs Sean Kennedy. "These restaurant owners believed the creation of the Restaurant Revitalization Fund was a down payment, and that the Senate would complete the mission with this vote…While there are valid questions about government spending and inflation, restaurants should not be caught in the crossfire."
The inaction on the part of the Senate could have severe consequences. The Independent Restaurant Coalition (IRC) estimated that over 50% of the 177,300 restaurants waiting for an RRF grant will close in the next few months.
"Now you have this level of competition where the restaurant across the street who received the Restaurant Revitalization Fund [grant] can pay higher wages than the individual who did not receive the RRF," Erika Polmar, executive director of the IRC, told Restaurant Dive following the Senate vote, highlighting labor retention as one of the key challenges restaurant operators continue to face. "The hell that this industry has gone through, and in particular restaurant owners as they tried to keep their people employed, has definitely taken a toll."
How SpotOn is helping restaurants.
The reality for most restaurant operators is they have traditionally faced a complicated and slow process of securing loans through traditional banks, so whether your restaurant was able to get an RRF grant or not, SpotOn can help with fast and affordable funding through SpotOn Capital.
We are prepared to continue helping restaurants access fast, easy loans from SpotOn Capital with the ability to repay as they earn. -RJ Horsley, SpotOn Chief Operating Officer
Through the program, current SpotOn clients can receive up to a $1 million loan, while new and prospective clients can receive up to a $25,000 loan to meet their business needs today and tomorrow. The loan program enables restaurants to repay as they earn with a fixed percentage of daily sales applied to repayment, with only one fixed fee and no periodic interest charges.
Existing SpotOn clients can receive funds in as little as 1 business day after approval
New clients receive funds within 10 business days after activating their account
Businesses can track and manage their account right from their SpotOn Dashboard
Businesses can automatically reapply after paying off their loan—SpotOn currently has an 84% renewal rate, illustrating the ease and flexibility of the program
"We are prepared to continue helping restaurants access fast, easy loans from SpotOn Capital with the ability to repay as they earn," said RJ Horsley, Chief Operating Officer of SpotOn. "We are disappointed in the Senate's decision on S. 4008. The nearly 200,000 restaurants that have worked tirelessly and absorbed the costs to abide by COVID precautions are, sadly, the ones left without help. These restaurants can no longer hope the government will save their business."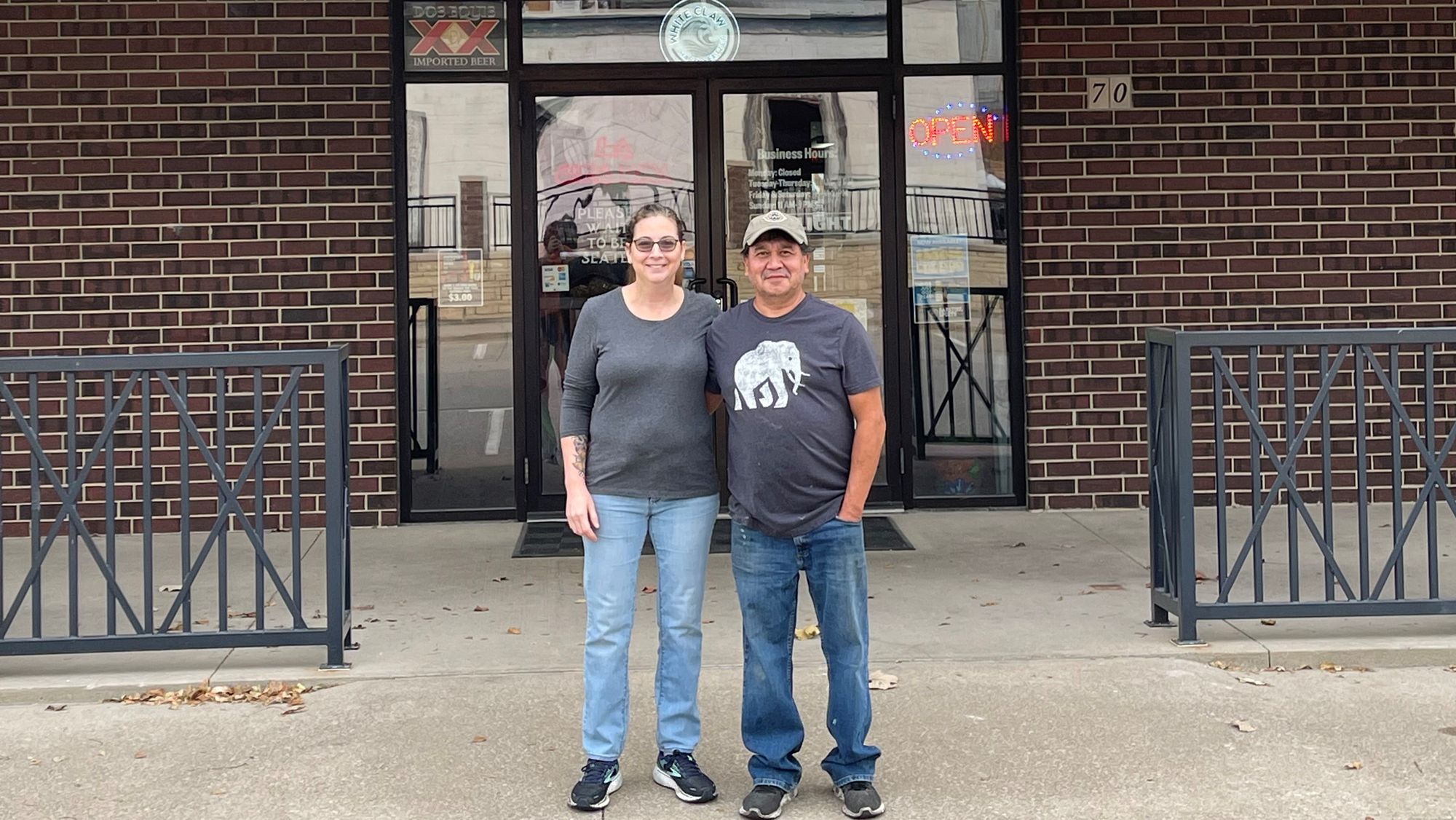 For restaurant owners like Karen and Jose Cabrera of La Chiva Loka, a Mexican restaurant in Riverside, Iowa, SpotOn Capital has been instrumental in helping fund critical equipment upgrades, including a new fryer, grill, and stove.
"SpotOn Capital was amazing," said Karen Cabrera. "We had a couple silent partners who were not supporting us at all during COVID and were demanding their money back. They thought because we were busy we were making money, but they weren't seeing the big picture with the overhead costs and the payroll. It was really nice to be able to have that cushion. Knowing that SpotOn Capital was available to us was a big relief."
In addition to providing much needed capital, SpotOn continues to help restaurants with intuitive technology designed to improve profit margins and retain employees. Solutions like commission-free online ordering, handhelds, and QR codes have not only helped restaurants increase transactions and average order size, but have also led to increased tips for restaurant workers, helping restaurant operators stay competitive with higher take-home pay for their employees.
To learn more about SpotOn Capital and SpotOn restaurant solutions, request a demo to speak to our team of restaurant experts.
*All loans are issued by one of jaris Funding, LLC's partner banks and serviced by jaris Funding, LLC. Loan eligibility is not guaranteed. All loans are subject to credit approval.