Shawn Dodd's first job was newspaper delivery. He was just a kid, but as soon as he learned that the Paper Carrier of the Year award existed, his life took on a new purpose. He had a goal. He smashed that goal and won the award three years in a row. "Paper Carrier of the Year" was synonymous with "Shawn Dodd." If Dodd had anything to do with it, the papers were delivered. His hometown of Forks, Washington must have been the most well-informed town in America.
Dodd grew out of newspaper delivery and sought a long-term career plan. Somewhere apt for Dodd's tendency to climb to higher heights. Without knowing what to expect, Dodd joined the Army out of high school as part of the mechanized infantry. That first year in the military, Dodd quickly took to his new set of expectations and was awarded Soldier of the Year for the 1st Infantry Division in 1999, a position that propelled his military career (and complemented his "paper carrier of the year" award well). During his seven year stretch in the military, he fought in Bosnia, Afghanistan, Korea, and Iraq, where he was shot in combat, heralding the end of his active service.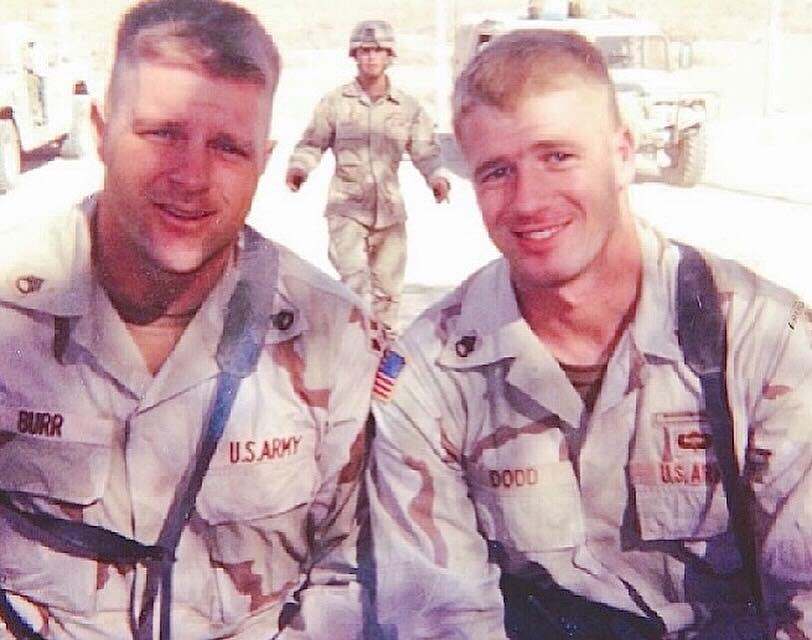 Transitioning from military to civilian life, in Dodd's view, is one of the hardest things he's ever had to do. The old ways of bonding and joking around didn't translate. The stakes were radically different. "Transitioning from military to civilian corporations was a big culture shock. I had to learn on the fly," says Dodd. "Luckily, I had a lot of great leaders that I was able to be vulnerable with who wrapped their wings around me." At the same time, Dodd pored over seminars and readings on how he could achieve success within this new context.
Dodd found a career fit as store manager of a Hollywood Video and Game Crazy where he won—wait for it—Store Manager of the Year. Dodd's leadership skills, honed in the military, were a natural fit for management. But he also dug into the retail business, redesigning his store and configuring a sales system so innovative, it was quickly implemented across the company. By the time the business shuttered as consumers flocked to subscription models like Netflix, he oversaw 39 stores and found a home base somewhere between sales and management. The fresh-out-the-military Dodd who felt out of place in corporate America had newfound confidence thanks to mentors who helped him realize the mental fortitude he had cultivated in the military could also apply to career challenges.
Dodd's next assignment was finding his forever company. "I knew I wanted to be on the ground. I love being in sales. I love taking care of people and having a team," says Dodd. He took his time finding a match. Then he met fellow military veteran, and SpotOn Regional Sales Manager, Steve Schaefer in the interview process. Dodd felt the instant spark of connection. Schaefer, and the other team members he met at SpotOn, reminded him of the community that made his military service so memorable. Eight months in, Dodd fosters that same community for his own team.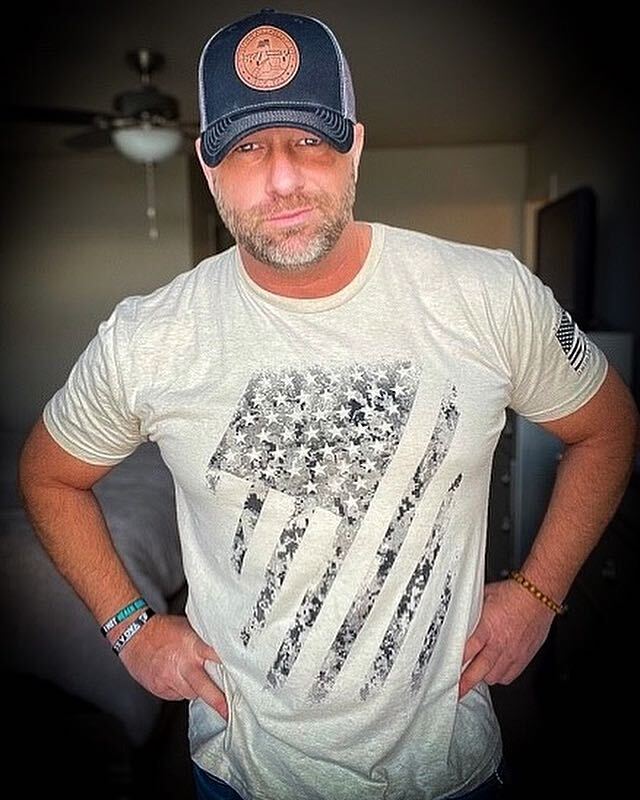 At SpotOn, Dodd recruits and manages the local Oregon sales team. That's the short answer. He passes on his Army-bestowed mental fortitude to coach his team through the highs and lows of sales. He builds connections, meeting with local business owners and joining the chamber of commerce to gain a sense of the community's pain points. Mostly, he listens. "You have two ears and one mouth," says Dodd, "you have to use them in proportion."
He has a great home office set up—including a mousepad featuring him and his best friend, Jesse, in Iraq and then back stateside, later on—but Dodd prefers to be on the ground, shaking hands in person. Dodd takes trust seriously. In the military, trust was a matter of life or death. Dodd knew his fellow soldiers had his back and he had theirs. While the stakes are different, building trust remains a key component of Dodd's career. "People do not do business with you unless they believe in you," says Dodd. "SpotOn sells itself—it's not about selling SpotOn, it's about selling you as a person. Potential clients need to trust you first as a person before they'll ever trust SpotOn."
So, Dodd listens. He steeps himself in the local business community and understands where his expertise begins and ends, creating relationships along the way. He listens to the struggles local small businesses and restaurants are facing, and he and his team roll up their sleeves to find solutions that can help them succeed, whether it's overcoming inflation, staff shortages, competing with big box retailers and corporate chains, or anything else.

Dodd's natural aptitude for creating connections and motivating people to be their best selves has broader appeal than small business owners and veterans. It turns out, a lot of people want Dodd in their corner. He started motivational speaking for veterans transitioning to civilian life, offering guidance and affirmation drawn from his own challenging adjustment period. He has amassed thousands of followers on Instagram and TikTok and a community beyond the Pacific Northwest that identifies with Dodd's quest for self-betterment.
Despite his wealth of life experience and indisputable drive, Dodd doesn't claim to know all the answers. "I'm learning from my team as much as they're learning from me," Dodd reflects. He never expected to join the military, find SpotOn, or be speaking to thousands of people from a stage, motivating them to live their fullest lives and reach their potential. No matter what his next "of the year" accolade may be, Dodd will be there setting his sights on the next goal and lifting up others along the way.