Since families are getting together to celebrate with some amazing food and spirits, Thanksgiving will always be a great time for some wholesome interactions on social media as well. Given that Thanksgiving also precedes a weekend filled with a ton of hype for some awesome savings, you can craft a well made social media post with the right Thanksgiving hashtags to get the perfect boost in your online presence. To learn more about how hashtags specifically function, check out our hashtag blogpost from Halloween. Even though the spooky season is officially over, we've got a strong rundown on hashtags that we'll sum up below as well.
For social media sites like Facebook, Twitter, and Instagram, hashtags are an important aspect in making sure your post reaches a wider audience since they act as a way to highlight important ideas or objects of the post. For example, you can use #turkeysavings on an image featuring a bountiful Thanksgiving feast.
Aside from the '#' symbol, your creativity is the most important aspect in making a hashtag. You can get creative with what you share online to help catch the attention of anyone scrolling on their phones. That way, you can help turn more guests into loyal customers, just in time for Black Friday and Small Business Saturday.
Use hashtags like a natural
When posting on social media, it's vital to remember that you want people to easily read and understand what you've written. That's why hashtags can be a bit tricky when you aren't focusing on the best way to include them as a part of your post. If not, you might distract and confuse anyone who stumbles across your account.
There are generally two ways to use hashtags on social media. The first way is to include a list of hashtags at the end of the post. Think of it as like a grocery list with all the terms you want to include. The list can be the best way to incorporate the big ideas that you'd want to connect with your post, on top of the usual theme of the post as well, without drowning out the original meaning and message of your post.
Another way to include a hashtag is to incorporate them into your written caption itself. You first need to write out the caption or post itself with the mindset of including words or phrases that you'd want to people to find, then simply put the '#' symbol in front of it. Check out our example below to see an incorporated hashtag.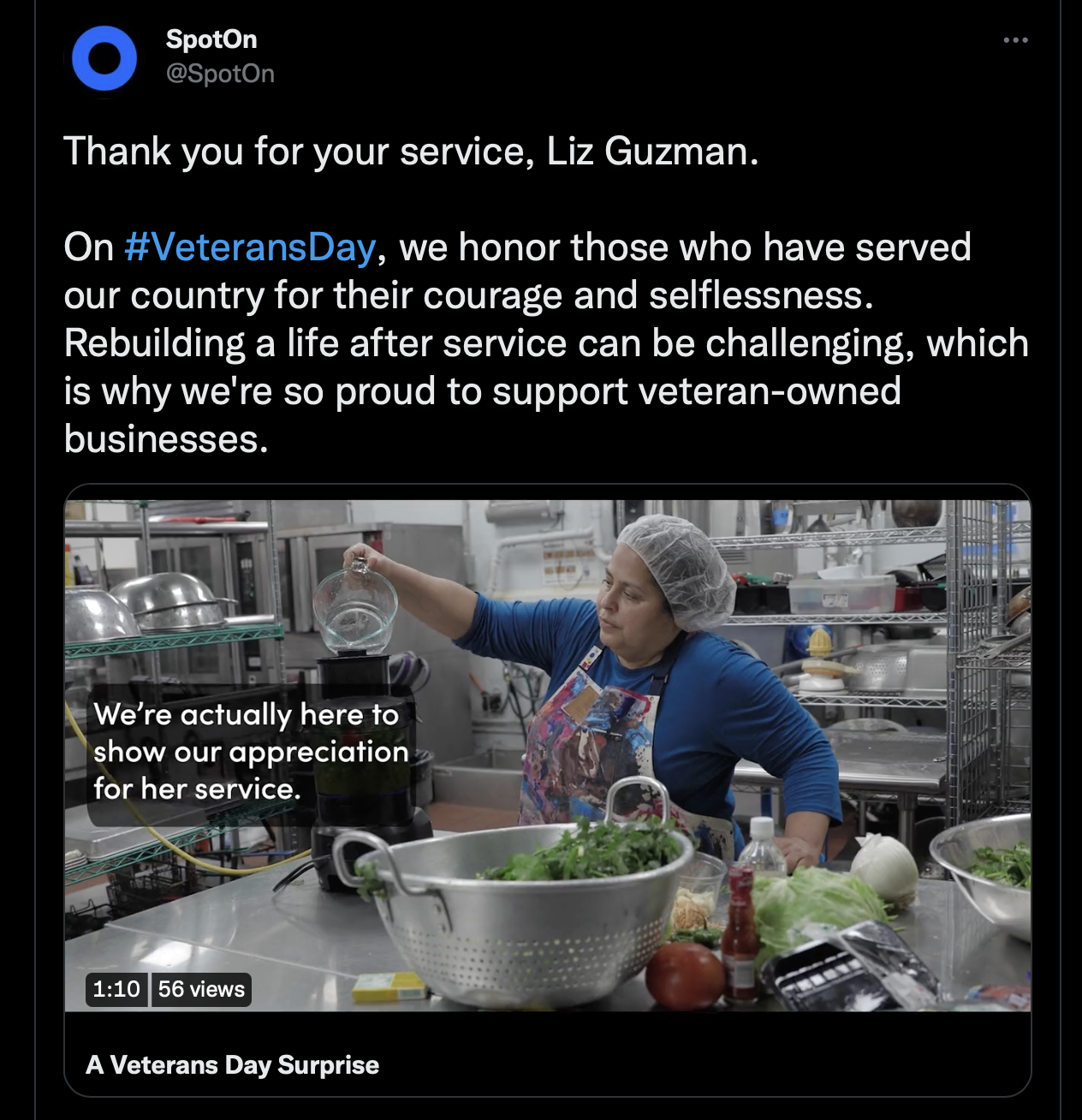 Now that you've got a good idea for the best social media post this Thanksgiving, are you worried about catching the Cyber Monday crowd?
Get started with these Thanksgiving 2022 hashtags
Now that you've got a good grip on the best ways to gain an extra boost this Thanksgiving break, check out these popular hashtags to help seal the deal and draw in some more guests and sales.
#thanksgiving #happythanksgiving #thanksgiving2022 #thanksgivingdinner #turkey #friendsgiving #grateful #thankful #turkeyday #foodcoma #food #blessed #gratitude #familytime #pumpkinpie
Don't let these popular hashtags stop you from getting creative and making your own. You can even check how many posts are using a specific hashtag by searching for them in the search bar on most social media sites too.