The only thing that makes Ryan Henry happier than a hot dog and a beer at a baseball game is 20,000 of them. Ryan, an Enterprise Client Enablement Manager at SpotOn for the past four years, has lived much of his professional and personal life around stadiums and venues. Whether working on the venue systems team at Madison Square Garden, marveling at the big cats with his family at the zoo, or seeing Garth Brooks for the fourth time, seeing things happen at scale is awe-inspiring. Some people chase the Northern Lights or visit the Grand Canyon. Ryan tours the kiosks at halftime.
Ryan didn't seek out enterprise tech—it found him. He excelled at math and had always demonstrated a data-savviness and penchant for large, unruly numbers. Still, he was drawn to the high energy of the hospitality industry and spent 10 years working in the restaurants in the tri-state area. He was bartending at a bar near Madison Square Garden when a conversation unexpectedly evolved into a job offer. He spent the next 6 years learning the technical intricacies of the arena fan experience amid dunks and slapshots. He understood that the stadium POS is a key revenue driver and requires certain features to make the arena's tech impactful.
"In stadiums, you have season ticket holders who know their bartender and know what they want when they go to the kiosk," says Ryan. "You also have a lot of customers who aren't familiar with the technology, or don't know how to order in a stadium, because they're going once every couple years. It requires a solution to make the experience personalized but also easy and intuitive. It's something that's always evolving."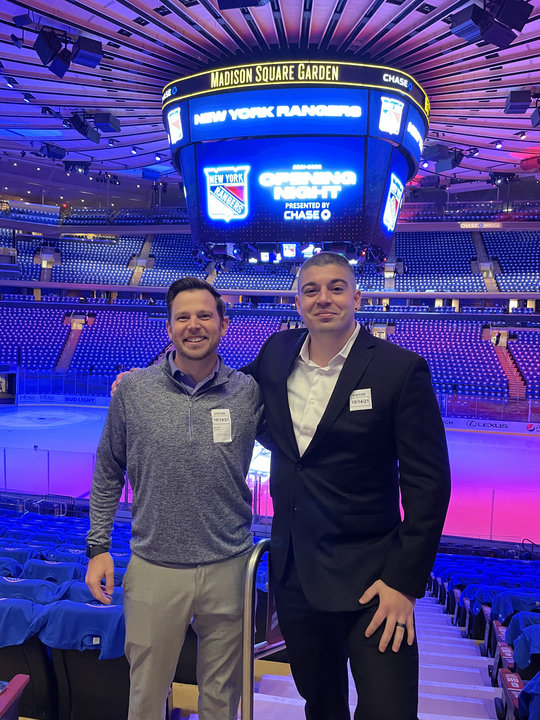 In 2019, Ryan joined SpotOn as Client Success Manager, acting as air traffic control directing his enterprise clients towards the right tech solutions. He relishes the opportunity to advocate for his clients and fills his days with equal parts strategy and relationship-building. Plus, the rocketship-like pace of the enterprise tech industry means there's always a new feature or trend to watch.
As with much of the hospitality sector, the COVID-19 pandemic created a seismic shift in guest preferences and tech priorities. Mobile ordering, contactless payments, and kiosks became increasingly ubiquitous. After months confined to couches and sitting 6 feet apart, fans returned to large-scale events with a new sense of appreciation for the shared experience.
"Live entertainment is exciting," says Ryan. "It's not so much the specific game or the concert. It's the whole experience: the sounds of the crowd, the cold beer, the bright lights."
A great fan experience requires a great experience with technology, too. For many fans, the road to cold beer is paved with frustrating tech, and Ryan is determined to ensure otherwise.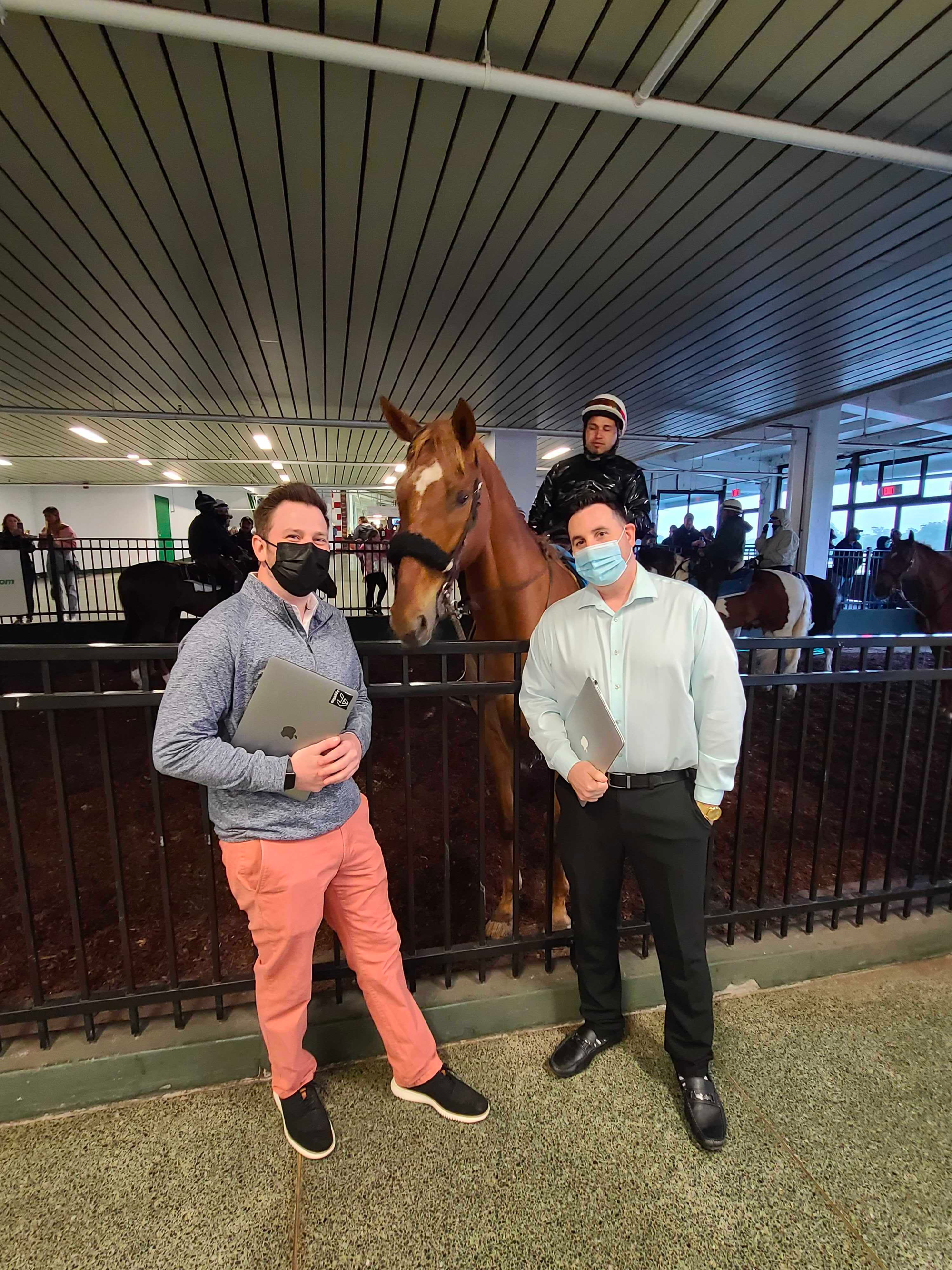 Working in enterprise tech, Ryan learned that for the arena, every game is the big game—even if the "big game" does not involve a court or rink. He worked the VMAs and other award shows. He was surrounded by cowboy boots at Rodeo New York, amazed at the logistics of thousands of tons of dirt suddenly appearing in midtown Manhattan. The crowd and the set up may have been different, but the stakes were the same. Whether you're wearing a New York Knicks jersey or a Stetson, you don't want to wait in line for a pretzel.
Selling hot dogs and beer to 20,000 people is really fascinating to see. It's smooth and seamless from a guest perspective. But when you're behind the scenes, you see all the work and coordination that goes into it."
When he's off the clock, he likes to be part of the action, either on the golf course playing 18 holes or on the diamond in a men's baseball league. Ryan is a proud dad to his son, Benjamin. During the week, he has the same beaming smile on his face when he sees the smooth rollout of a SpotOn solution on opening day, or one of his clients pulls off a major event without a hitch. For spectators and staff alike, part of the magic of live events is getting to say, "I was there." While the future of enterprise tech and large scale events is ever-changing and hard-to-predict, Ryan is excited to be there (hot dog and beer in hand).
---
Looking to upgrade the technology at your enterprise venue? Our team of experts is here to help.