At a fine dining restaurant, you don't have dinner—you have an experience. Ethereal textures and novel flavors appear in front of guests as if by magic. But behind the scenes, there are long days of kitchen prep, followed by long nights of careful service. There's a litany of hard-to-source inventory and a troop of chefs and line cooks working furiously to sauté and poach. No one knows this better than Julian Slowik, fictional chef and creator of Hawthorn, a fine dining concept in the horror-satire film The Menu, from Searchlight Pictures.
In The Menu, Slowik's career in fine dining pushes him to the brink—much to the detriment of his staff and the exclusive group of diners at his restaurant. In one speech, Slowik laments the fact that he has only had one day off work in months. He oversees a large back-of-house team, has to answer to angel investors to keep his costly business alive, and aspires to a celestial level of service that requires nothing but perfection. Slowik, of course, resorts to extreme measures to relieve his fine-dining induced stress. But what The Menu gets right is the demanding nature of fine dining and the lengths staff take in order to execute the perfect guest experience. What if there was a tech solution for some of Hawthorn's problems?
1. Take online bookings for experiences
For the exclusive group of guests able to make a reservation and get ferried to the private island that houses Hawthorn, dining event booking software is essential. Unlike traditional sit down concepts, Slowik doesn't need to fret about table turns and upsells. But he does have to fill the 12 seats and collect the $850-per-person payment ahead of time (just in case something unfortunate happens to the guests before the check comes). With an online booking system, Slowik's guests can add their name to a waitlist and be notified when a spot opens up—even if it takes 6 months.
2. Know your guests and their preferences without having to ask
Personalized service is a hallmark of fine dining, alongside emulsions and amuse-bouches. A restaurant reservation system would ensure Elsa, the maître d'hôtel, has accurate and up-to-date info on Hawthorn's guests. From knowing what image to laser-print on their customized tortillas, to which guests have severe peanut allergies, to being able to refer to each guest by name, guest information is readily accessible at the point-of-sale. Slowik could keep track of his regulars, like the Liebrandts, who have dined at the Hawthorn 11 times, ensuring VIP service. That's attention to detail.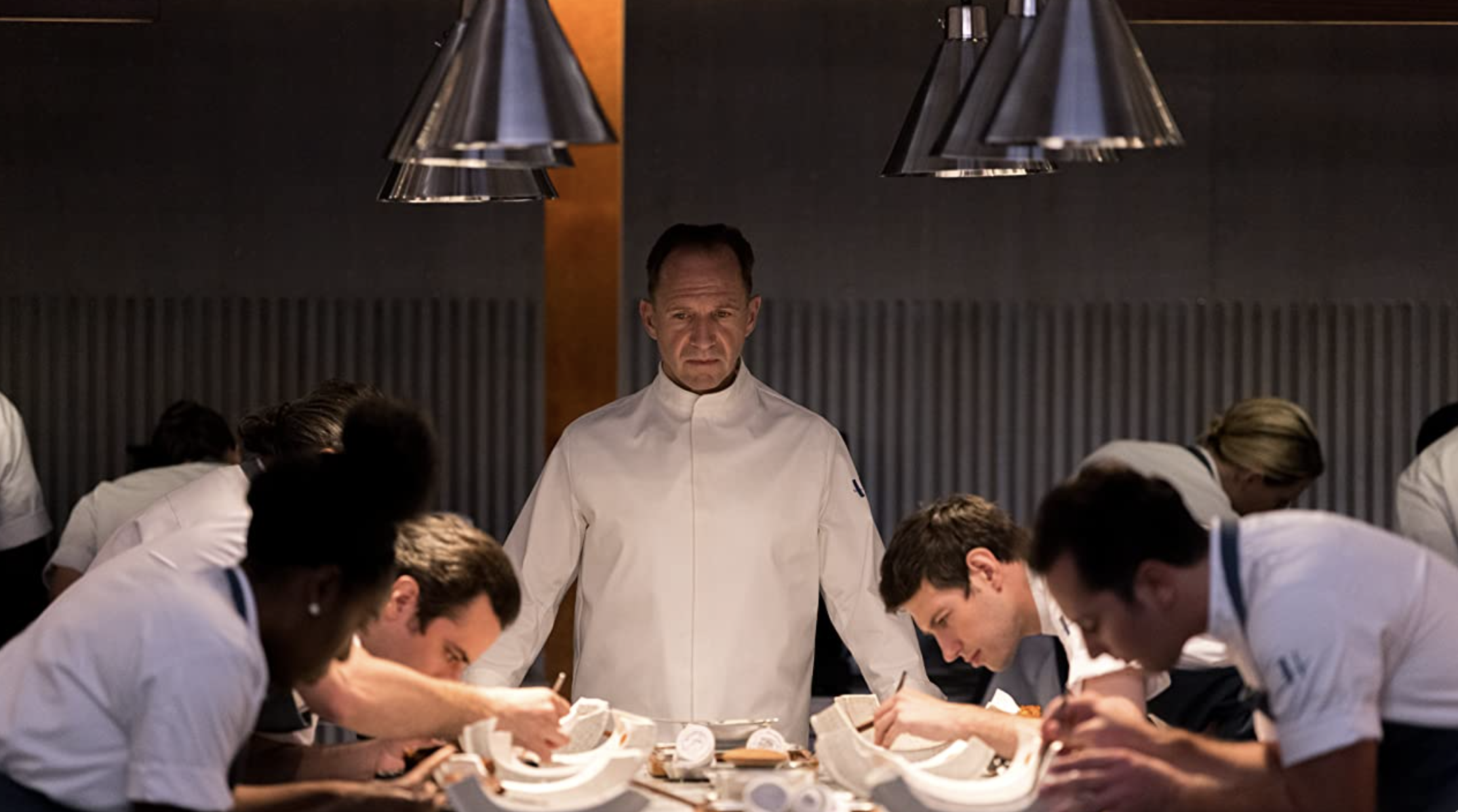 3. Schedule a large team
Slowik oversees an extensive back-of-house, along with Elsa, the maître d'hôtel, and a sommelier. Scheduling and communicating with a staff that works over 80 hours a week, with prep work from 6 am - 11 am and a dinner shift that ends "well past 2 am," the last thing Slowik has time for is mapping out shifts and calculating payroll. He has more elaborate fish to fry. With  labor management software, he can automate scheduling and keep track of hours for simplified payroll and accounting. Holding yourself to the highest standard certainly means ditching the spreadsheets. And when your staff is well-rested, accurately tipped out, and happy, they're probably less violent.
4. Keep track of inventory
From bottles of Lambrusco to pickled cucumber melon, Hawthorn's inventory list is long and costly. Perhaps if Sous Chef Jeremy had a time-saving tool to track inventory that works in sync with Hawthorn's fine dining pos system, those 20-hour days would be a thing of the past. Even with the Hawthorn's price per person running a $850 total, profit margins in the restaurant industry are thin. With a little help from tech, Slowik can keep track of the food costs that get factored into his sky-high price point and maybe offer seatings that cater to a less privileged clientele.
5. Get funding quickly and stress-free
Like many restaurateurs, Slowik turns to investors to keep his concept afloat during the pandemic. Slowik's angel investor, Doug Verrick, owns the island and the restaurant upon it, and as a consequence, Slowik himself, since he's put everything he has into Hawthorn. But working with investors means compromise, like Verrick's request to change Slowik's menu and make substitutions despite the fact that there are no substitutions at Hawthorn. If Slowik had considered a working capital loan for small business, easily repaid through a percentage of daily sales, perhaps he could have saved himself the stress of sharing ownership of his prized restaurant.
---
Hawthorn isn't a real restaurant, but yours is. Talk to our team of experts to see how technology can help you win back your day.