Your official logo is often the first thing guests see when interacting with your restaurant in person and online. When a guest visits your website, social media, or review pages, a sloppy logo might give the wrong impression about the quality of your service. A crisp logo could do the opposite, leaving a good first impression for hesitant diners looking at a new spot.
But what if you don't want to spend your valuable money on a logo from a big-shot design agency? Thankfully with today's technology at your fingertips, creating a killer logo is easier than cooking up a three-course meal. In the blog below, we'll list some amazing restaurant logo design ideas, tips, and tools to help you craft an unforgettable logo and restaurant experience.
1. Get inspiration for your logo
Your logo should be simple, memorable, and easy to recognize.
Think about the big brands out there—Nike, Apple, McDonald's, Coca-Cola. What do they all have in common? The shape of their logos are simple, yet iconic. You want your logo to represent your brand while still staying true to your values as a restaurant.
So feel free to take out a piece of paper, jot some ideas down as a start. Remember, you don't have to reinvent the wheel when it comes to your branding. A logo can be as simple as your restaurant name in a font suited to your personality.
You can even add in an object from your business, like a beer mug or a microphone, or an animal, like an owl or chicken. These will let guests have a more concrete image in their mind whenever they remember your restaurant.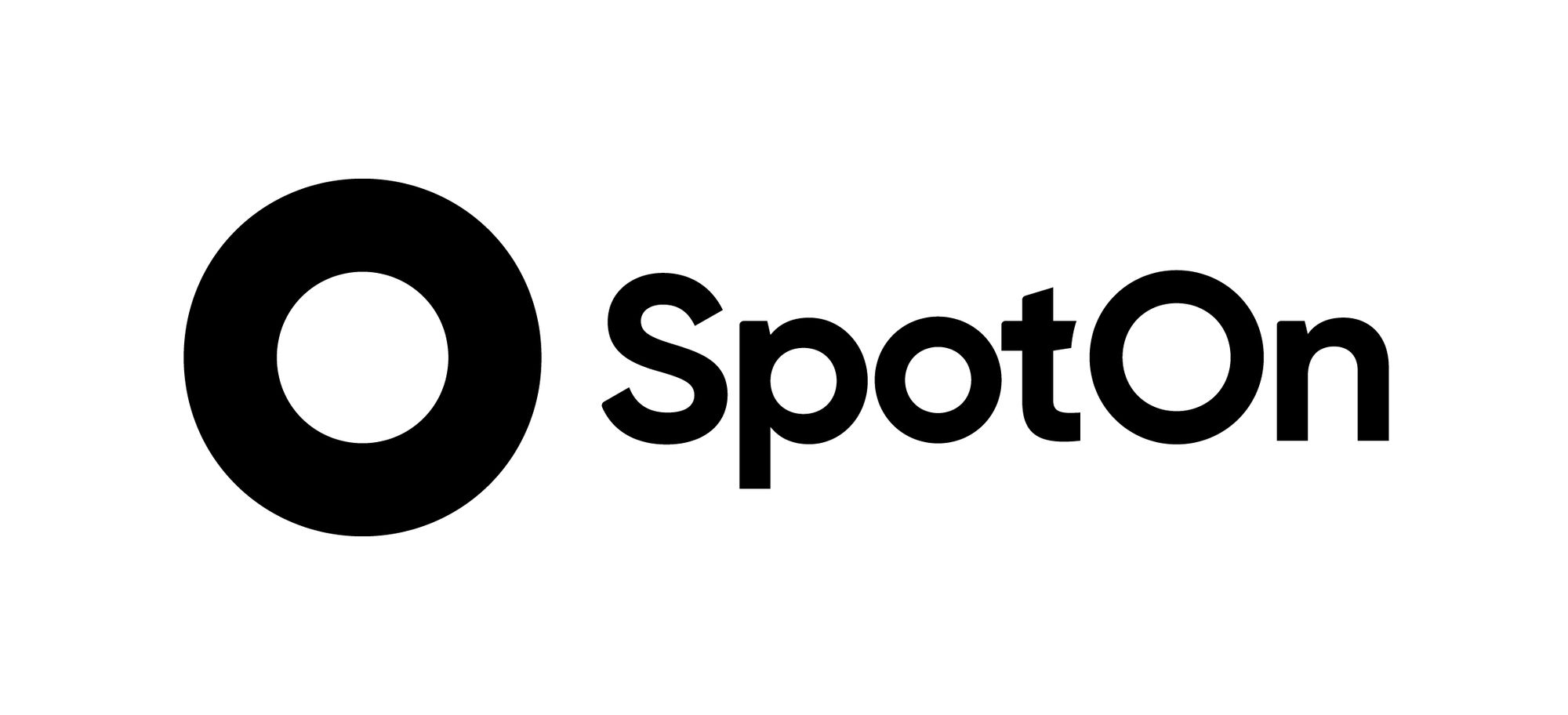 Logos aren't only about shape and geometry, so don't be afraid to play around with color as well. You can use colors to convey a certain feeling, which could play to your restaurant's benefit. For example, bright red is often associated with excitement and energy, while green gives off a tranquil feeling. The last thing you'd want to see is someone complaining about your restaurant's vibe in a Yelp review.
2. Optimize your logo for your website & social media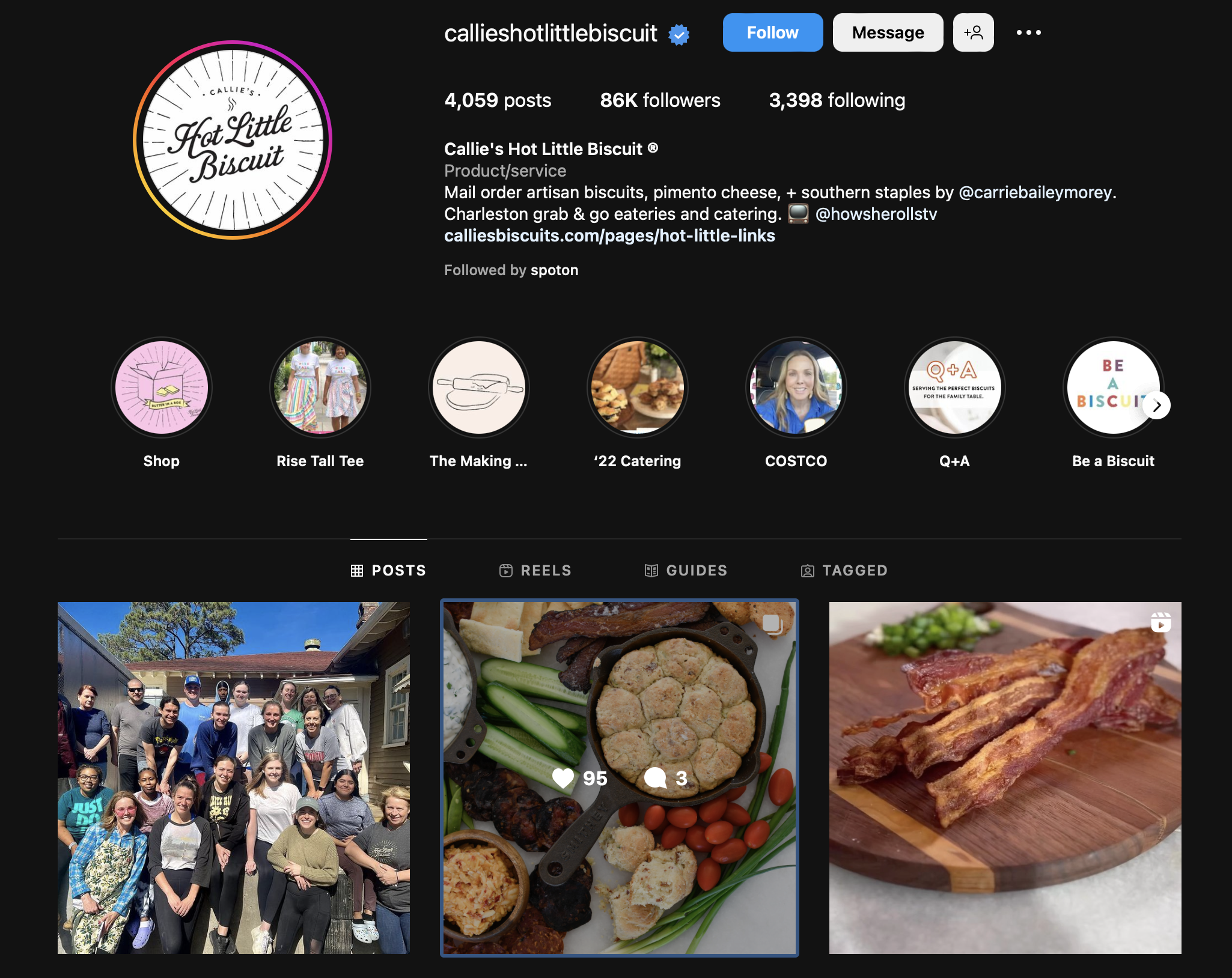 Your logo can be a strong tool to easily attract new guests through your social media and website, all while communicating your restaurant's values and services. It'll even appear to guests in your email list. Afterall, you wouldn't want guests thinking you sell pizza when you only brew coffee. On top of the crisp logo for your social media, SpotOn Marketing can also help bring more guests thanks to its automated tools for email marketing, Facebook campaigns, and more.
To optimize your logo for any social networking site, make sure to use the preview function available on most social media websites. Facebook, Twitter, Instagram, and LinkedIn all have the option to let you preview your logo before asking you to publish.
The same options are usually available for your website, as well as your Yelp and Google business page. Just remember to first claim your business page on review sites. That'll help you control how guests interact with your business, alongside giving you more flexibility to manage good and bad reviews.
For Facebook, your logo will be cropped into a circle shape no matter what size you upload. Your logo must be at least 180 pixels wide and 180 pixels tall for profile photos and 400 pixels by 150 pixels for cover photos. Facebook also recommends uploading your logo to its site as a PNG file to have it load as fast as possible.
For Twitter, your logo dimensions for profile images should be at least 400 x 400 pixels and 1500 x 500 pixels for header images. Just like with Facebook, your profile picture will be displayed as a circle for everyone to see.
For Instagram, your logo should be at least 320 x 320 pixels in size. While Instagram might scale down your profile image, we recommend staying at that minimum pixel size to make sure your logo won't get too distorted or blurry when viewed from a desktop or mobile device.For LinkedIn, your logo must be square shaped and at least 60 x 60 pixels in size for a small logo, or 92 x 92 pixels for a large logo. For the cover image, LinkedIn recommends 1776px x 444px in a JPEG or PNG format.
3. Use a simple logo design tool
The internet provides an ocean of resources you can use to create a custom restaurant logo. Of course, there are some amazing logo design resources that prioritize ease-of-use. However, you might struggle if you don't have any experience in using a logo design website.
Design websites like Canva or Adobe Express can easily overwhelm anyone who isn't familiar with their graphic design tools. Because of their large and overwhelming user base, you might waste hours scrolling through a comprehensive database or sorting through tons of mid-quality, free templates that won't ever fit your brand image.
SpotOn business website design is a great choice if you're having some second thoughts about making a logo yourself. SpotOn offers logo design as part of our website development services, covering complicated and simple graphic design projects for easy logo creation. With SpotOn, you'll get an expert to help create a logo to your exact specifications, alongside other built-in tools to sharpen your brand.
SpotOn's eCommerce website builder will even help you with custom website design, search engine optimization (SEO), and more. Our utility belt of online services will not only let you maintain a strong internet presence to reach more guests and even sell products, but your design icons will help you look more professional than ever.
---
With SpotOn's seamless point-of-sale system, you can make your restaurant look as professional as possible without needing to break the bank. Our tech and software solutions can also help you gain some extra guest outreach.