Whether you're thinking of shifting your service model to accommodate COVID-era guest preferences, adopting a loyalty program to generate more business with existing guests, or contemplating on-site events to tap into the experiential economy, you need a business development strategy.
But to build on a new strategy and get the results you're after, you need to consider your restaurant as a whole: your operations, your staff, your marketing efforts—everything.
Driving restaurant growth.
If you're thinking of switching things up, one or more of these strategies could help you drive restaurant performance and spark growth.
Offer online ordering to give guests more options, increase your average ticket, and expand your guest database.
Partner with a commission-free third-party delivery platform to capture new customers, generate incremental orders, and offload the logistical challenges of delivery.
Introduce eco-friendly efforts to boost your sustainability and attract new guests.
Develop new menu items to appeal to different tastes.
Shift your service model or add service modes—such as alfresco dining, curbside pickup, or delivery—to give guests more options.
Implement a loyalty program to encourage repeat visits, fuel retention, and engage your guests.
Incorporate live events—such as wine tastings, cooking classes, or chef meet & greets—to deepen guest relationships.
Determining the best business development strategy.
How do you know which strategy is the right one for your restaurant? Think about your restaurant, your restaurant guests, your marketplace, and your mindset. Then, ask yourself three key questions.
What do your customers want?
Invest in efforts that your guests will value and that will keep them coming into your dining room. Gather feedback through in-person interaction, surveys, and online reviews, then sift through it to find opportunities and make calculated decisions.
If your guests regularly lament your lack of delivery or online ordering services, it's time to consider a solution to fit that need. If your guests consistently compliment your chefs, this could open the door to intimate cooking demos that give your guests unique experiences.
Once you have a sense of what your guests want, you can figure out how to give it to them.
What is the competition doing?
Take a look at your competitors. What are they doing that's working? What are they promoting? How are they setting themselves apart? What tools are they using?
By having a clear idea of who your competition is and what they're doing (or not doing), you can offer products and services that help your restaurant stand out and fill a need in your market.
What is most viable?
Some strategies just won't make sense for your restaurant. And you'll only figure this out through honest, clear-minded reflection.
A delivery service might be appealing, but are you prepared to build that service internally, or are you willing to hand over the logistics to a third-party vendor? If you shift from a full-service model to a fast-casual model, will your servers, who are accustomed to receiving tips at the table, accompany you on the adventure? Moving to sustainable packaging is a noble aim and a measure that could resonate with environmentally conscious customers, but will you be able to source such packaging reliably and economically?
Before you commit to any strategy, consider your space, team, resources, and finances.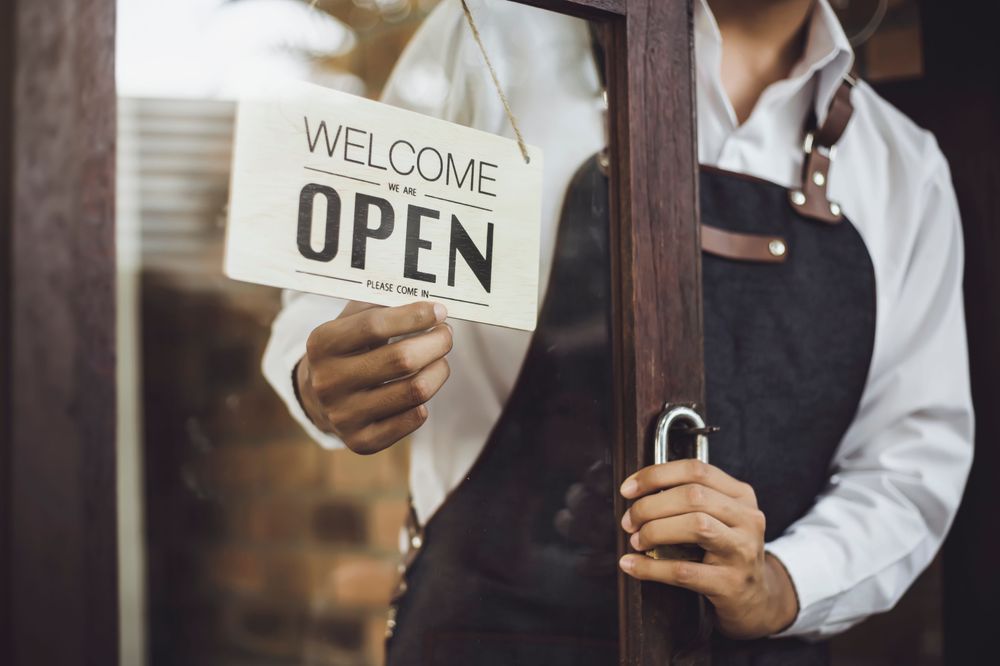 Opening a Restaurant: The Ultimate Guide for New Restaurant Owners
Looking for an easy guide on how to open a restaurant? This 12-step playbook is your exact answer.
Get the guide for free
Putting your strategy into action.
Once you've tapped into your guests' needs, examined your competition, and audited your capabilities, you can plan and execute a strategy to satisfy guests, build revenue, and drive performance.
Step 1: Create a game plan.
Draft a game plan that includes a budget, a timeline, and defined action steps that include training, marketing, testing, and tweaking. Without a plan, your investment will struggle to reach its full potential.
Step 2: Leverage tech tools.
Restaurant technology can be a powerful ally in implementing your chosen strategy. Various tech tools, for example, can help you seamlessly introduce online ordering, loyalty, and reservations.
Step 3: Promote.
When you unveil a new business offering, tell people about it. Send out email blasts and social media updates, run targeted digital ads, or create special deals to encourage people to try your new offerings. For example, you could offer 20% off a guest's first online order or a free dessert if they join your loyalty program.
You could also participate in community outreach or local events to spotlight new features. Don't just tell guests about the feature in your restaurant promotion campaign, though—show them the benefits it delivers, such as convenience, cost savings, or an improved experience.
Step 4: Listen, evaluate, and tweak.
Any new effort will need some tweaking to optimize results. Listen to what your guests are saying on social media, in online reviews, and during their visits. Talk to your staff about any problems they're having with new initiatives. Evaluate data and assess how you can improve your strategy.
Unleashing a new business development strategy underscores your willingness to evolve, grow, and fine-tune your restaurant. By combining thorough reflection on your restaurant, your customers, and your marketplace with a defined plan, you can be well on your way to expanding your customer base, setting your restaurant apart, and boosting your bottom line.