What makes SpotOn QR so special?
We've previously shown how to set up SpotOn QR to streamline your front-of-house, but what exactly makes SpotOn QR so special? Since QR codes are such a popular way to dole out information at a moment's notice, we designed SpotOn QR to be a simple restaurant solution for tasks that might've set you back if they didn't meet your standards right away.
From doling out digital menus to easily organizing group orders with alternate payment options, SpotOn QR helps you turn tables quickly while creating a better experience for both your guests and staff. We've also made a great guide on labor management, with tons of tips and ideas to help streamline your operations to their full potential.
1) Free up the clutter and working hands thanks to digital menus.
Accessing a digital menu through a QR code can be an easy way for guests to start experiencing a restaurant at their own pace. Here are some results you can expect when customers embrace QR codes through their smartphones:
Customers can browse from their fingertips without needing to start a new order or even wait for a server.
Servers can focus more on the dining experience since there'll be less paper piling everywhere.
Authorized staff can even seamlessly update menus without ever needing to stop and print new ones for the smallest changes.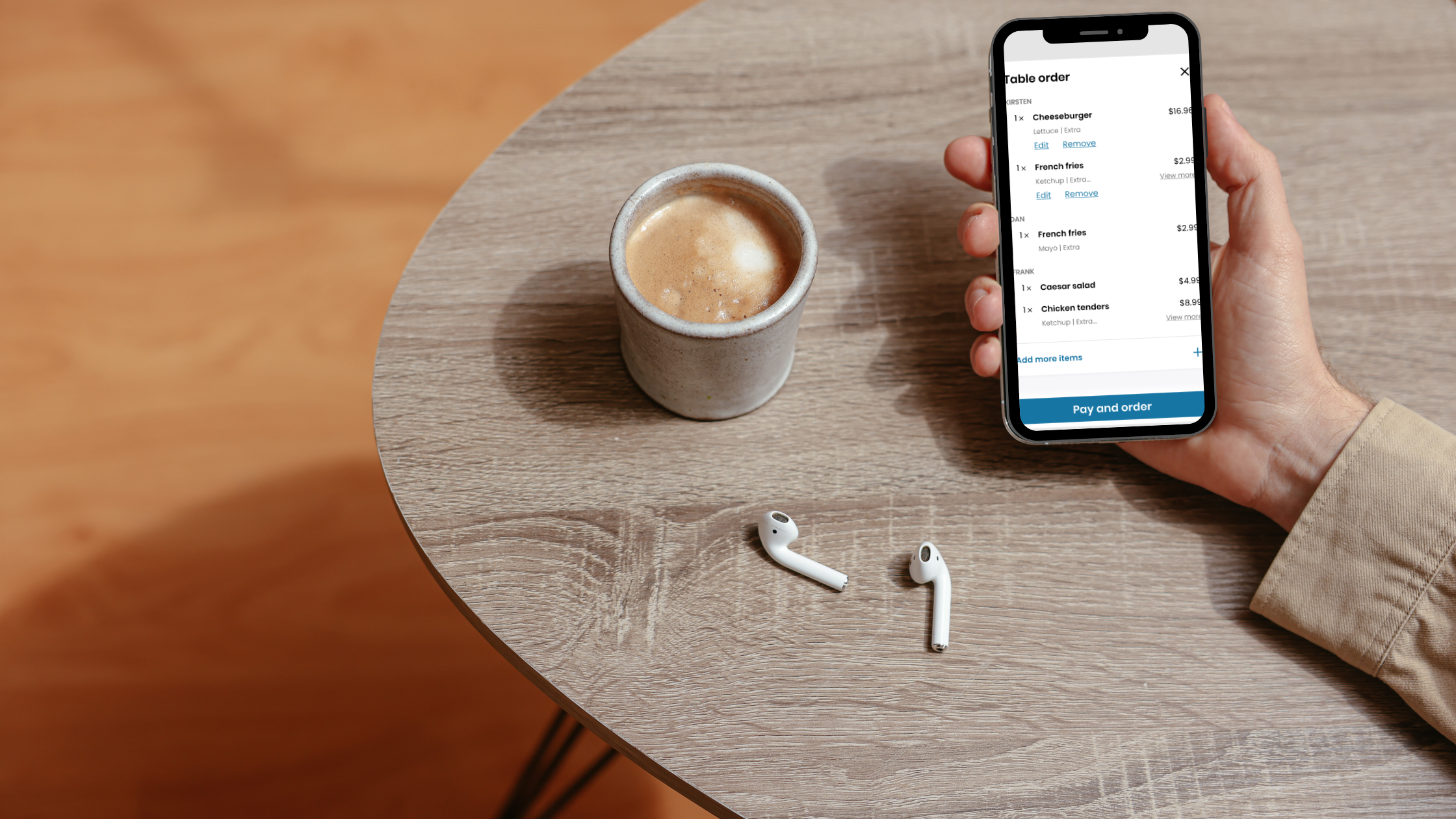 2) Use group order and pay to avoid extra headaches.
No guest wants to have their food forgotten in the flurry of orders from other guests. With SpotOn QR, you can handle tables of any size thanks to our group order & pay feature. Anyone can add items to the order in a real-time moment of collaboration, no matter how many guests are seated. You also free up time for your staff to focus more on guests with everyone in the party adding items straight from their own devices.
And once the meal is over, your guests now have the freedom to split the bill by any amount easily on their own, saving them and your staff time and hassle. No more stressing over who owes what and how to allocate payments for multiple cards. That's how one SpotOn client, Tony's N.Y. Pizza, was able to increase their monthly profits and number of customers.
3) Offer alternative payment options for every customer.
Since customers have so many ways to pay, we've added the ability to accept these different options through SpotOn QR. Mobile payment services—such as Apple Pay and Google Pay—are easier to complete from the intuitive QR user experience right on the guest's phone.
Traditional credit cards and gift cards payments are also streamlined with SpotOn's secure interface tech as well. And with all these seamless different payment options, SpotOn QR lets servers move quickly throughout the floor without needing to stop and hand out checks or run cards back to a POS station.
4) Customize the mobile experience to fit your brand.
The last thing you want is to let the little details that make your restaurant unique slip away, especially when dealing with the mobile side of things. That's why SpotOn QR helps you keep those small but vital details under the control of your fingertips. With an easy and accessible means to fit your own image into the mobile experience, you won't ever need to second guess if your restaurant is up-to-date again.