We get it. It's frustrating when third-party delivery apps like DoorDash, Uber Eats, Grubhub, and Postmates charge you commissions of 30% or more on every online order. So if you're 100% sure you're ready to pull the plug, jump down to our step-by-step instructions for removing your restaurant from a specific food delivery app. If not, keep reading.
What you should do before parting ways with delivery apps
There's a good chance that doing away with food delivery apps right now is not the most profitable decision for your restaurant. Why?
To start, 60% of full-service operators say online ordering and delivery represents a more significant share of sales now than in 2019—before the pandemic—according to the National Restaurant Association 2023 State of the Industry Report. And more than 90% of limited service, casual dining, and family dining operators say their restaurant will continue offering delivery in the future.
Today's guests expect an excellent online ordering experience. If delivery apps give that to them, prematurely cutting them off will only shoot yourself in the foot. To move away from third-party food delivery services and to keep your online customers and profit, you need 3 essential components.
1. An online ordering system that doesn't take per-order commissions

2. Most of your online customers ordering directly from you

3. An established online presence among your target audience

Let's get into the details of each of these steps.
Step 1: Get a commission-free online ordering platform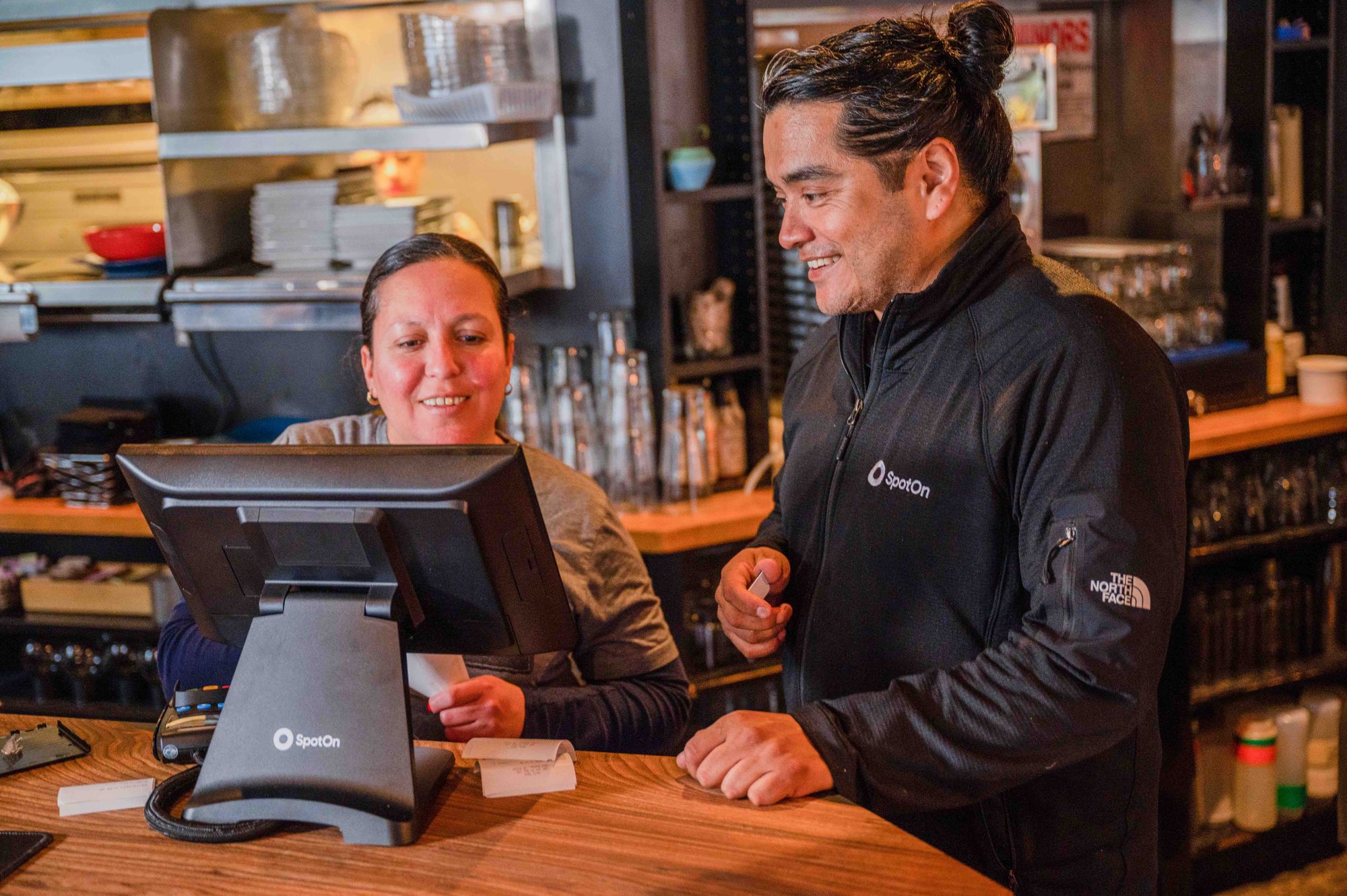 Online ordering & delivery has the potential for significant profit when food delivery apps aren't claiming most of your profit. Creating an alternate way for online customers to place orders is the first step to kicking those delivery apps to the curb.
If your POS provider offers it, consider setting up online ordering through your point-of-sale. A good restaurant online ordering system integration will make online ordering easy and profitable for your restaurant. Make sure your ordering software gives you the following:
Integration with your website and Google Business Profile for easy guest ordering
An online ordering platform for a low monthly fee instead of per-order commissions
A seamless integration so orders flow directly to your kitchen instead of your counter
Pacing settings that automatically throttle online orders as in-house orders pick up
Visibility into your customer ordering data so you know what's selling and what's not
Access to your customer information for creating future marketing campaigns
The ability for customers to earn and spend points at checkout with a loyalty integration
QR codes that let guests order and pay from their phone when they come in person
Flat per-order fees that can be passed to customers when they choose delivery over pickup
Integration with platforms that help restaurants when they handle delivery in-house—if that's your thing
How to set up online ordering for restaurants →
As you can see, the power of POS online ordering goes far beyond eliminating exorbitant third-party commissions. When done right, you can take control of your guests' online ordering experience and grow your online customer base, just as you already do for your in-house guests.
Step 2: Show your online guests how to order directly from you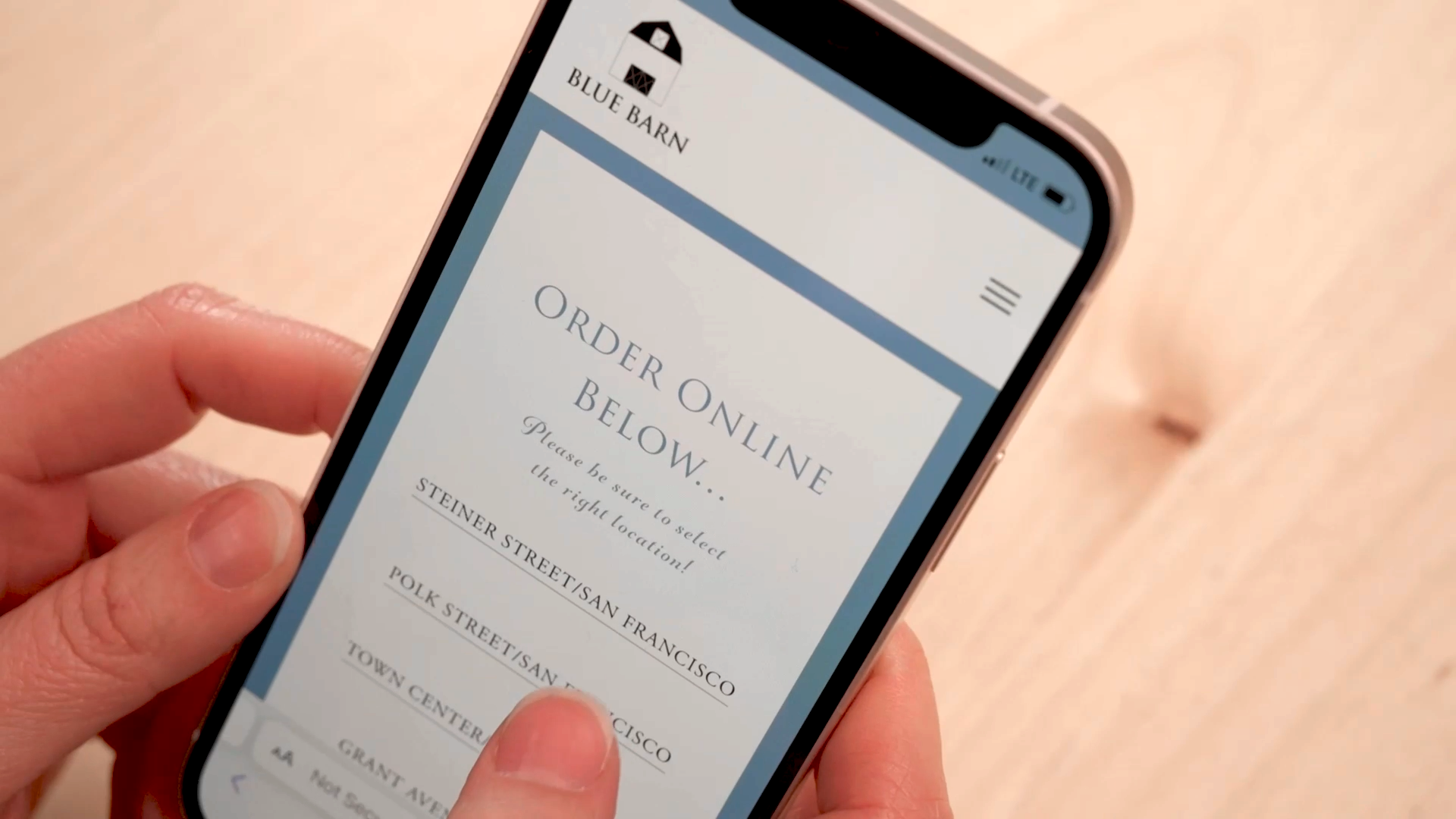 Once your online ordering system is set up, it's time to get customers in the habit of ordering from your ordering page—instead of third-party apps. Considering how easy it is to order from delivery apps, that's easier said than done. You must make it just as easy for customers to order directly from you and give them a compelling reason to make the switch.
1. Make online ordering easy
For easy access to your online ordering, create a QR code that takes customers directly to your ordering page. Put that QR code on postcards and place one in every takeout and delivery order that comes in through third-party apps. You can also put that QR code on a sticker to place on your front door or anywhere guests will likely see it.
2. Give guests a reason to switch
Saving money is a great incentive. Let guests know that by ordering directly from you, they'll save big and help you save whatever delivery services are charging you in per-order commissions. Include this in your messaging next to your QR code and have staff politely remind guests to order directly from your online menu.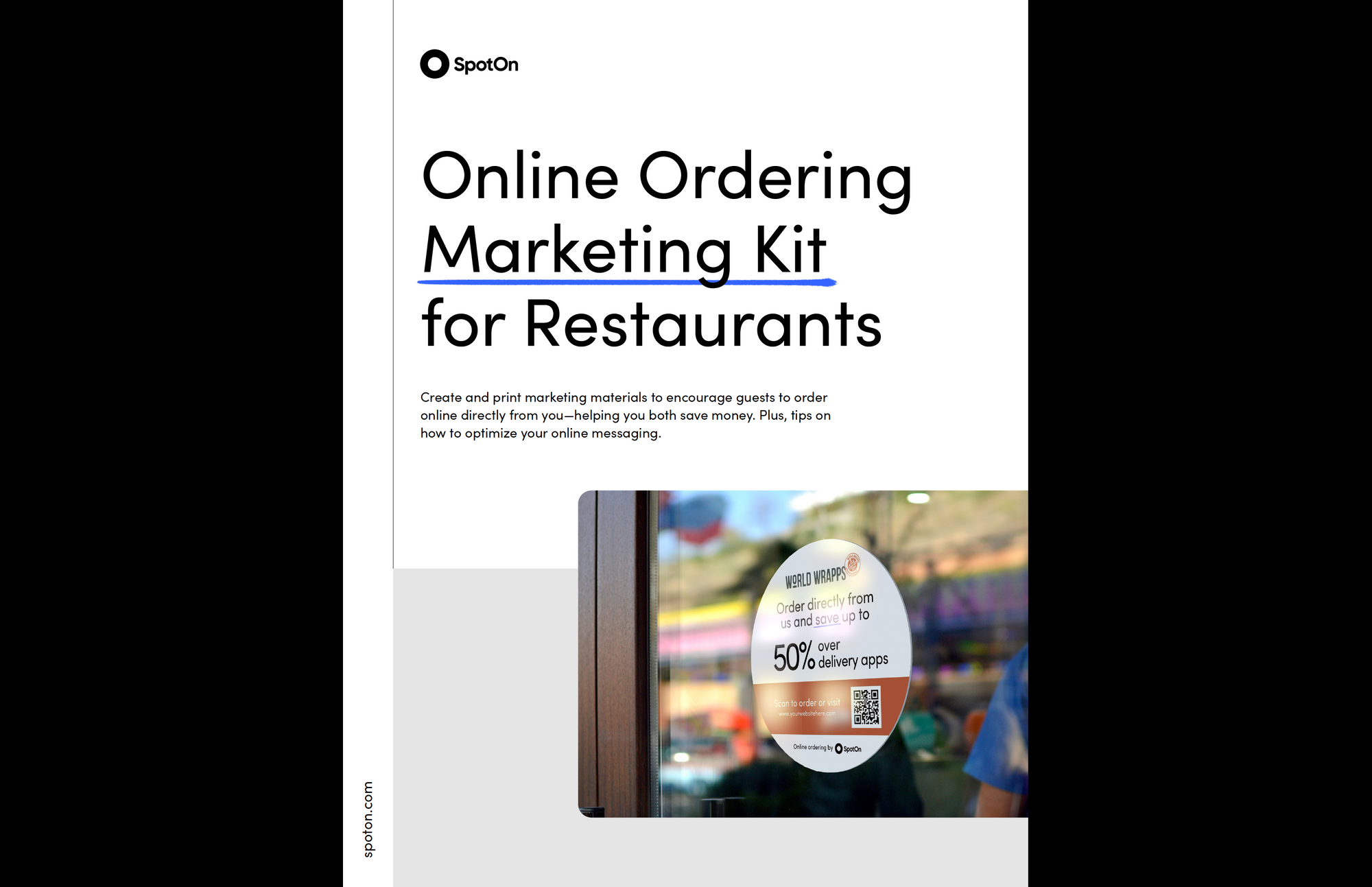 Online Ordering Marketing Kit for Restaurants
Want to promote your online ordering page to your guests? Our free marketing kit has everything you need.
Download the kit
With consistent marketing, you'll see more orders coming in directly to your ordering platform and less from the delivery apps. Once most of your guests are ordering from you, it may be time to sever the connection. But before you do, check out step 3.
Step 3: Establish your online presence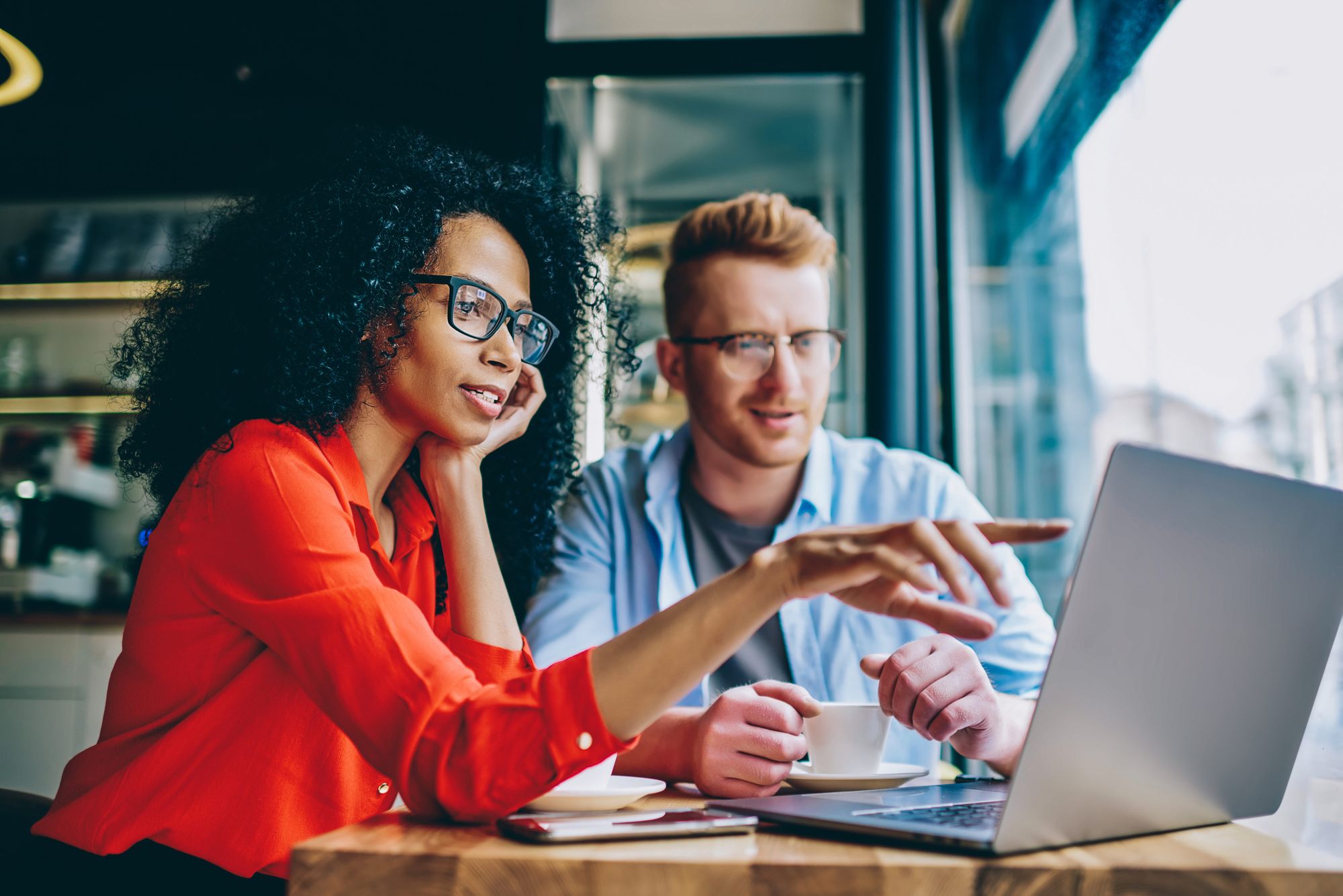 One big advantage of food apps is they give your restaurant visibility to their audience. If your restaurant has been open less than a year or your online ordering offerings have only been around for a few months, it might be a good idea to sign up with or stay on their platforms for a little while just to get in front of new guests.
Connecting your online ordering menu to your website and Google Business Profile can also help to make prospective new guests aware of your restaurant. When people in your area search for restaurants on Google, you'll appear in a local pack, making it easy for customers to order directly from your profile page.
But you shouldn't cut the connection if you keep getting orders from a delivery service. While you may be paying a commission on every order, you're essentially paying for the opportunity to make those customers loyal to your own platform. Only kill third-party apps if you know that it's not bringing in many new customers, your online ordering page is driving most of your orders, and you've got lots of online orders coming in, demonstrating you have a good online presence.
When is it time to cut delivery services?
You should only get rid of delivery apps when:
Your restaurant has been open for over a year, and you've been marketing online for at least 6 months.
Most of your orders are coming in through your own online ordering platform
You're getting very few online orders from delivery apps
If you're ready, here's how to do it.
How to remove my restaurant from DoorDash
Taking your restaurant off of DoorDash requires filling out their form, sending back your tablet (if you have one), and waiting for deactivation. Follow these steps to reach out to customer support.
Fill out the Contact Customer Support form.
In the Category field dropdown, select Account Support.
In the Subcategory field dropdown, select Close Store.
In the Description field, write: I'd like to remove my restaurant from DoorDash.
If you have a tablet: Add to the Description field: I have a DoorDash tablet I need to return. DoorDash will email you a return shipping label (check your spam folder). Be sure to return your tablet within 7 business days to avoid charges.
You should be deactivated within 24 to 48 hours. If not, fill out and submit the form again.
How to remove my restaurant from Uber Eats
You have a couple of options for getting your restaurant off the Uber Eats platform.
Call them at (866) 987-3742. Request to be removed from their platform.
or
Fill out Uber Eats' form.
On the form, switch on the toggle that says, I want to remove my business from the Uber Eats platform.
Add your details to each field—your name, position, business name, contact email, business address, and the email address where the support team can contact you. Then submit the form.
An automated message will be sent to your Uber Eats account to confirm it is really you. Make sure you open it and choose Confirm email address.
A member of the Uber Eats team will connect with you.
How to remove my restaurant from Grubhub
With Grubhub, there's no specific number to call or form to fill out. But Grubhub gives you a couple of options explained on their How do I get my restaurant off Grubhub? page.
Reach out to your Account Advisor and tell them you want to be removed from the GrubHub platform.
Wait for your Account Advisor to return your request.
or
Get in touch with their Restaurant Care team from your Grubhub portal.
How to remove my restaurant from Postmates
There is no clear way to delete your restaurant from Postmates, but restaurant owners who want to discontinue their partnership can talk directly with a rep.
Call their merchant customer support line at (800) 882-6106.
Stop delivery apps without stopping online profit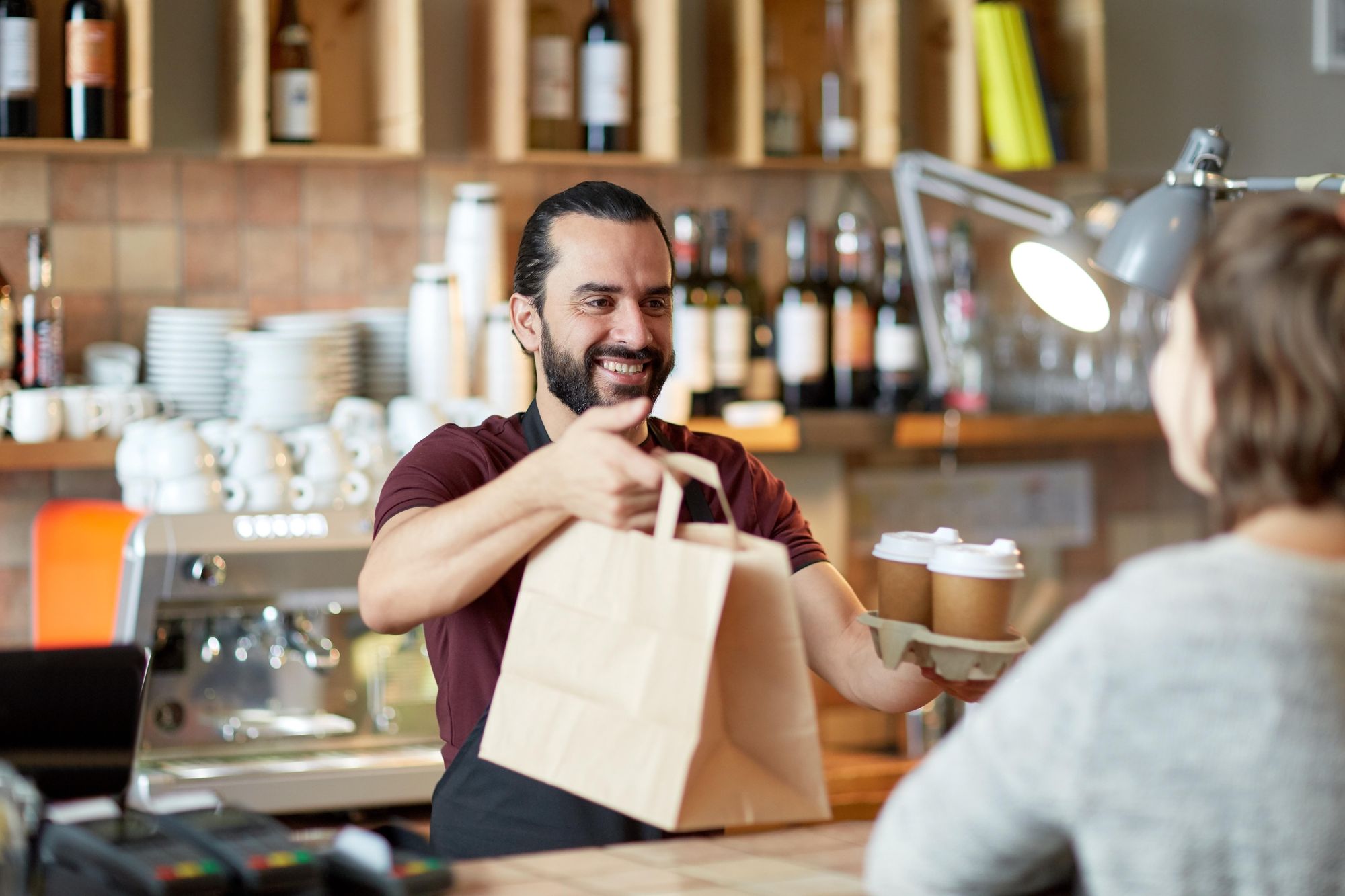 While it may be tempting to obliterate your partnership with delivery services in a fit of rage, don't do it just yet. Savvy restaurant owners are using delivery apps to get noticed by new customers and teaching their online guests how to order directly from their own ordering page.
With a restaurant online ordering system through the POS, restaurants can keep their online ordering profit, access their customer data for marketing, and control the flow of orders into their kitchen. And once you've taken complete ownership of your online ordering ecosystem, you can confidently say adios to third-party food delivery apps.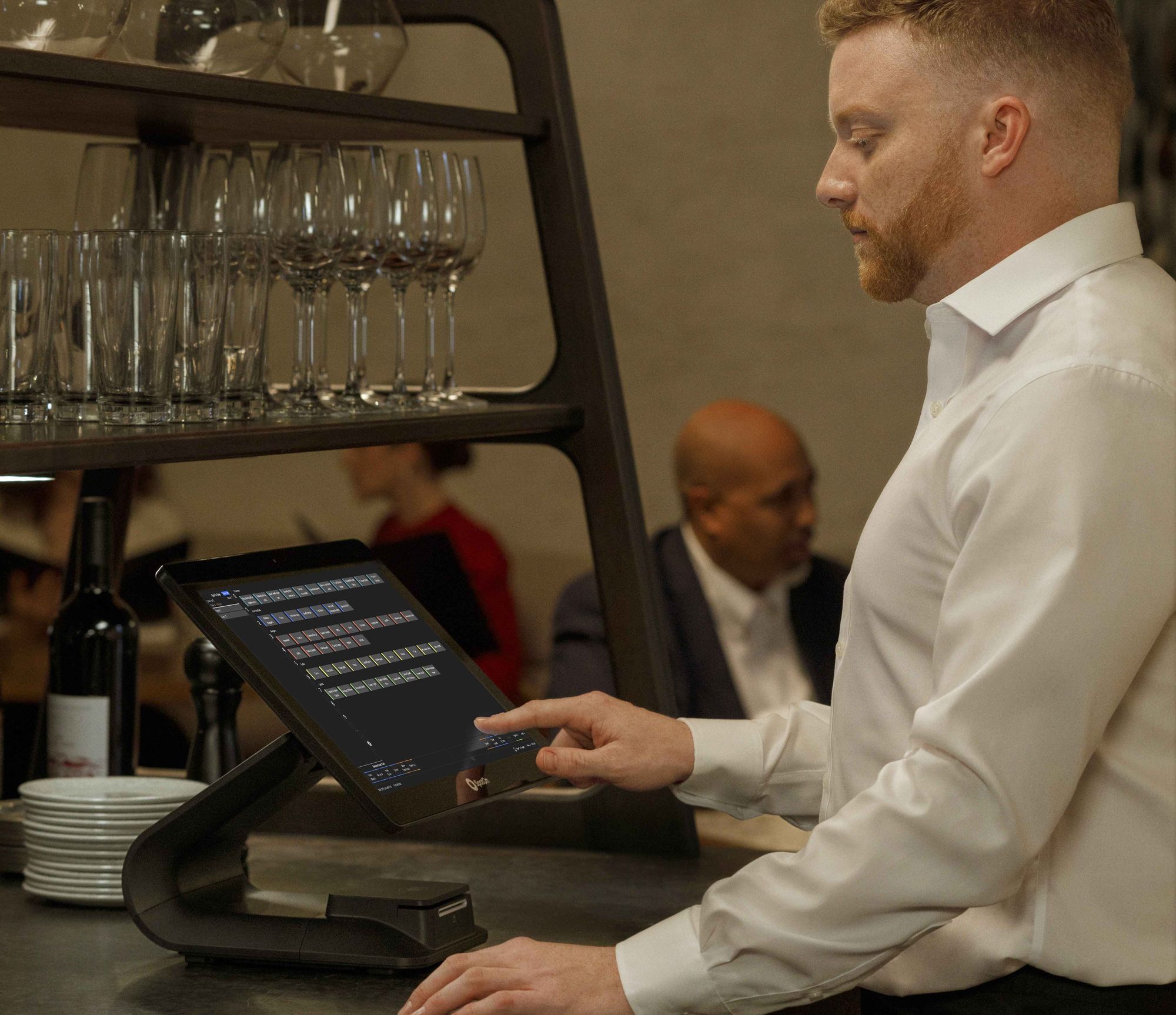 Let's see how we can help
Meet one-on-one with one of SpotOn's tech experts. No high-pressure sales tactics. Just a casual conversation to find out if we make sense for your restaurant.
Get a demo
*This content is provided for informational purposes only.