Fast-casual restaurants run the gamut of creative concepts, and yours is, no doubt, unique too. Maybe you're a burger joint sourcing the finest ingredients to serve up the best cheddar bison burger your city has ever tasted. Or perhaps you're a vegan grill showing the community how plant-powered living can be both appetizing and affordable. Or possibly, you're an ethnic eatery offering a trendy spin-off of traditional cuisine from some faraway (or nearby) corner of the world.
Whatever the case may be, more often than not, your fast-casual restaurant is a complex balancing act between high-quality food, high-transparency marketing, and high-speed processes.
And at the center of this three-ringed circus sits your not-so-high profit margins.
According to a 2019 IBISWorld report, the average restaurant profit margins hovered around 6.2%. Perhaps slightly higher for fast-casual (and QSR) concepts. And if they were lower for you, you'd probably rather talk about the flavors in your signature menu item than the percentage points in your bottom line.
Either way, your profit margins might not be where you'd like them to be.
But what if it didn't have to be this way? What if there was a way you could incrementally tease those margins up by half a point (or more) at a time?
The truth is, it's possible.
Why are fast-casual restaurant profit margins so low?
Profit margins are directly affected by 3 major expenses—the cost of goods sold (COGS), labor, and overhead expenses—also known as "The Big 3." If these expenses go up more than your average restaurant revenue, your profit margins drop.
Because fast-casual takes advantage of counter-service (like fast food), labor costs are lower than traditional full-service establishments. But, on the flip side, many fast-casual eateries source organic, fresh, and local ingredients. So if food costs rise faster than menu prices, your baby is sure to see a dip in profits.
COVID didn't help either.
Even though the pandemic didn't impact counter-service as much as full-service operations, fast-casual wasn't immune to the shockwaves of the health crisis. That's because after the dust cleared, rising food costs and exorbitant fees from third-party delivery services became part of the new normal.
So, profit margins? Perhaps they've exceeded pre-pandemic numbers, but still could be better.
And with a bit of investment in the right tools, they could be a lot better.
How to increase restaurant sales (and decrease costs) in fast-casual.
Higher profit margins can be obtained by doing 2 things: increasing revenue and decreasing expenses.
This article, part of our "Points of Profit" series for restaurants, breaks down how fast-casual concepts can achieve this by gradually adding specific components to their tech stack.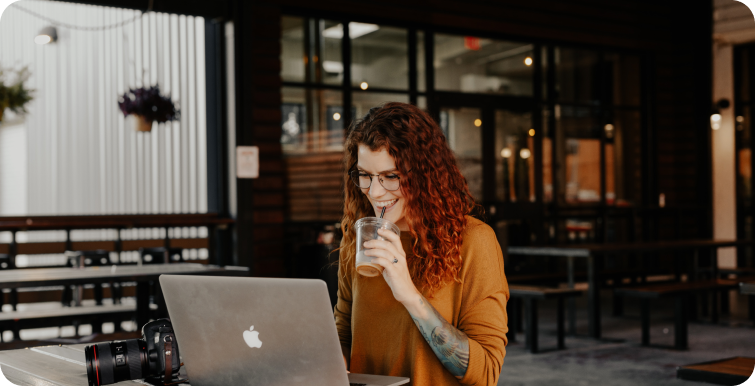 With technology, you can boost sales by expanding your online presence, increasing your throughput, and giving guests more ways to order and pay. On top of that, you can decrease costs by optimizing your labor and streamlining your operations.
While that might be easier said than done, the fast-casual segment has one significant advantage—tech-savvy millennials absolutely love them.
And with each of the tech-focused steps below, you'll be able to push your restaurant into the digital age and, possibly into double-digit profit margins. Let's get started.
1. Leverage Google and attract new customers.
"Restaurants near me" is the most popular "near me" search on Google, with 16.6 million searches each month. And diners specifically go to Google when looking for food on the go. So, if you want your place to show up on page 1 of their search when nearby customers are looking for a place to eat, you need to set up (and continually update) your Google My Business (GMB)—a free business profile on Google.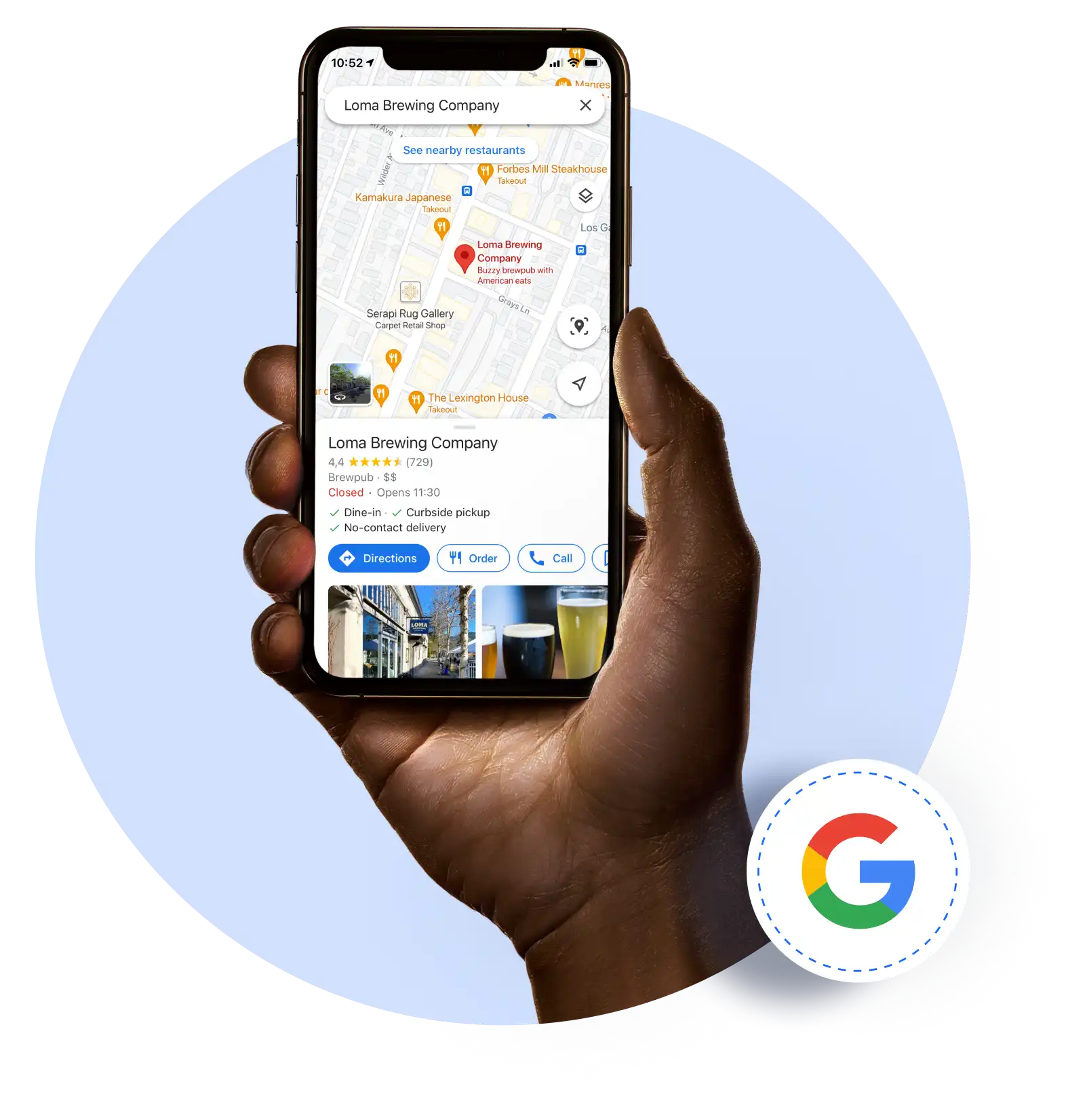 Having an optimized GMB account enables you to:
Be seen by potential customers when they search Google or Google Maps
Show up in specific searches like "burgers near me" or "burritos near me"
Keep guests updated on pricing, menu items, and store hours in Google
Build your online reputation by responding to customer reviews on Google
94% of diners base their decisions of where to eat by reading reviews.
Solution: Google My Business through SpotOn Restaurant
Because SpotOn has a unique partnership with Google, businesses using SpotOn Restaurant point-of-sale can create a Google My Business profile in just a few minutes (instead of several days.) With this integration, you can also:
Keep your prices and menu items updated on Google from one central location
Manage and respond to customer reviews quickly from the SpotOn dashboard
Sync your online menu with GMB so guests can order directly from Google
2. Enable guests to order online from your website.
A guest who's visited your restaurant a half dozen times gets a hankering for your signature menu item while watching football at home. So, they grab their phone, head to your online menu, and place and pay for their order with a few taps. To avoid delivery fees, they jump in their car and pick up their food during halftime. Then, right at kickoff, while taking their first bite, they think to themselves, "I've got to do this more often." When this scenario is multiplied, so are your profit margins.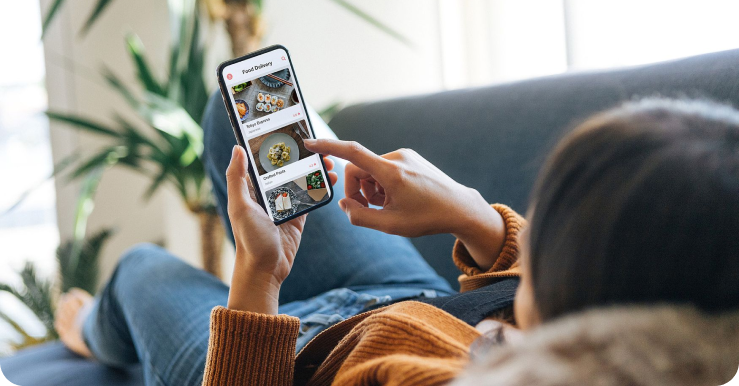 With online ordering on your website, you can:
Free up staff from taking orders over the phone and entering them manually
Serve more guests in a shorter period of time (with an optimized kitchen)
Give your customers the power to order and pay for their food from anywhere
Keep customers coming back by fulfilling orders faster, especially at peak times
40% of customers prefer to order directly via a restaurant's own branded website or app.
Solution: SpotOn Order & Delivery + Order with Google
When you implement SpotOn Order, an online-ordering platform, SpotOn engineers do all the heavy lifting of building your online menu system. And for a flat monthly rate, you can accept unlimited, commission-free orders for pickup through your website and the SpotOn consumer app for iPhone and Android. Also, through a unique partnership with DoorDash, SpotOn Delivery kicks percentage-based fees to the curb with low flat per-order rates when customers select delivery instead of pickup. Other features of this tool include:
Pacing options that control incoming orders based on kitchen capacity
Integrations so you can serve guests ordering through different channels
A Google integration so customers can order directly from your Google page
The ability to automatically import new guests into your customer database
3. Let guests skip the line with QR codes.
When guests walk into your restaurant, they're in a hurry to do 3 things: see the menu, place an order, and pay for their meal. And subconsciously, they know the faster this happens, the more time they get to enjoy their food during their limited lunch break. This is where QR codes come into play. By tapping into the power of your guests' phones, these convenient little codes accelerate the ordering process and get your guests from first thought to first bite without having to step into a line.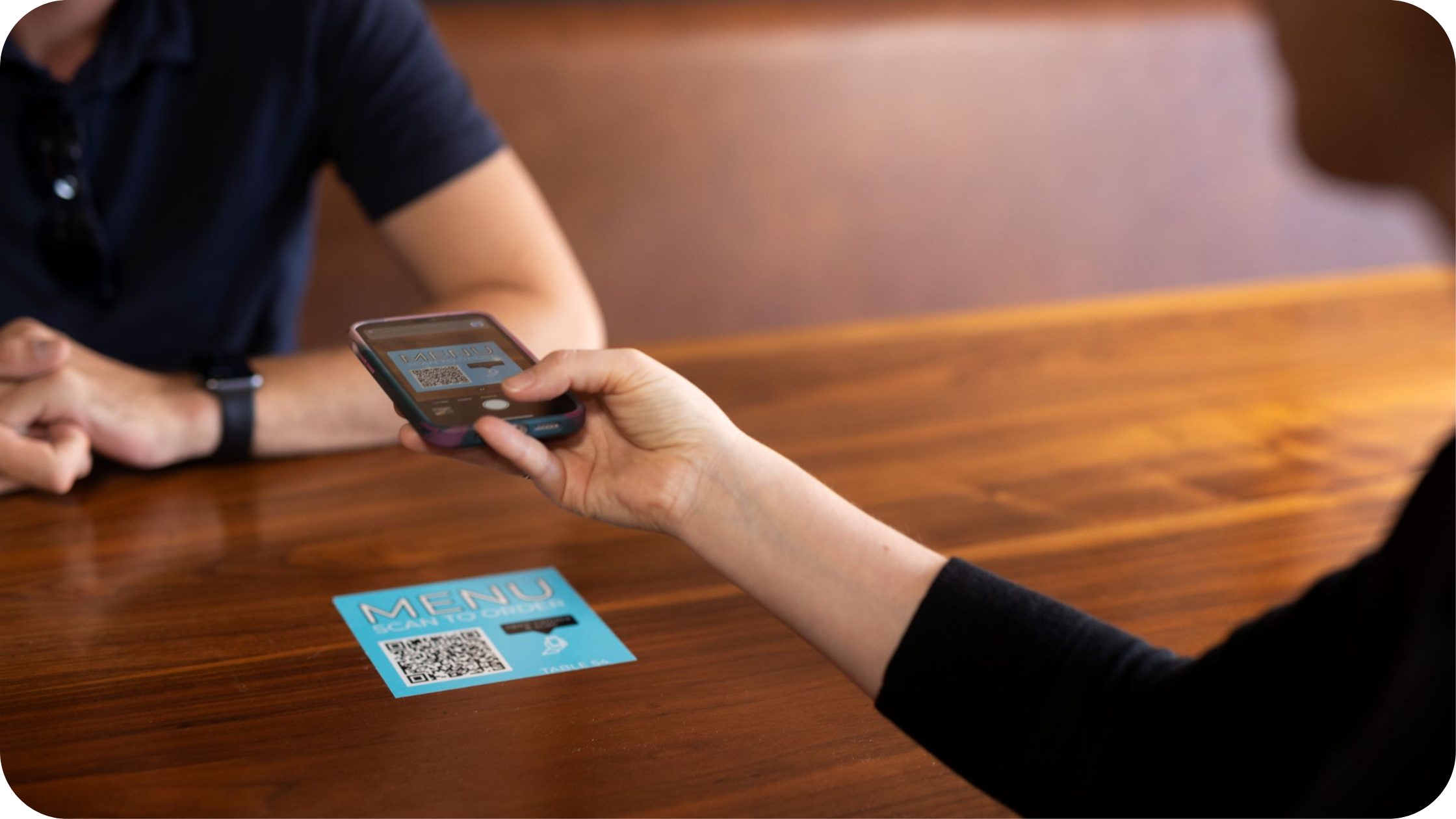 Here's how QR codes work:
1. Your guests scan a QR code with their phone right when they walk in the door
2. With instant access to an online menu, they customize and place their order
3. Finally, guests pay for their order (from their phone) and pick it up when ready
After using QR codes for 12 months, SpotOn clients saw a 3% increase in check averages and a 9% increase in total sales.*
Solution: SpotOn Order
SpotOn Order provides QR codes that can be placed anywhere—on doors, at tables, even on your packaging. These codes integrate seamlessly with SpotOn's suite of restaurant products and provide access to an online menu where guests can order and pay instantly. SpotOn QR codes help you:
Save on labor by allowing guests to order and pay without a staff member
Keep your guests updated on current prices or through a digital menu
Maintain safety in your establishment by providing a contactless way to orders
Drive more revenue by automatically suggesting add-ons like side-orders, drinks, and desserts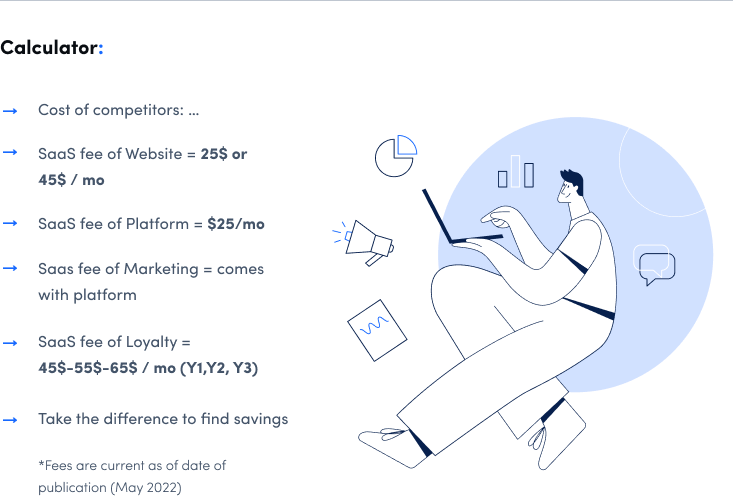 4. Turn rookies into regulars with loyalty rewards.
When people keep coming back for your beautiful barbecue bacon burger or your perfect plant-based patty, getting to double-digit profit margins starts to seem more realistic. That's because new customers are 5 to 25 times more expensive to acquire than keeping existing ones. And with a well-thought-out marketing and loyalty program, you can give customers that extra nudge, so they keep walking through your fast-casual doors and trying your new culinary delights.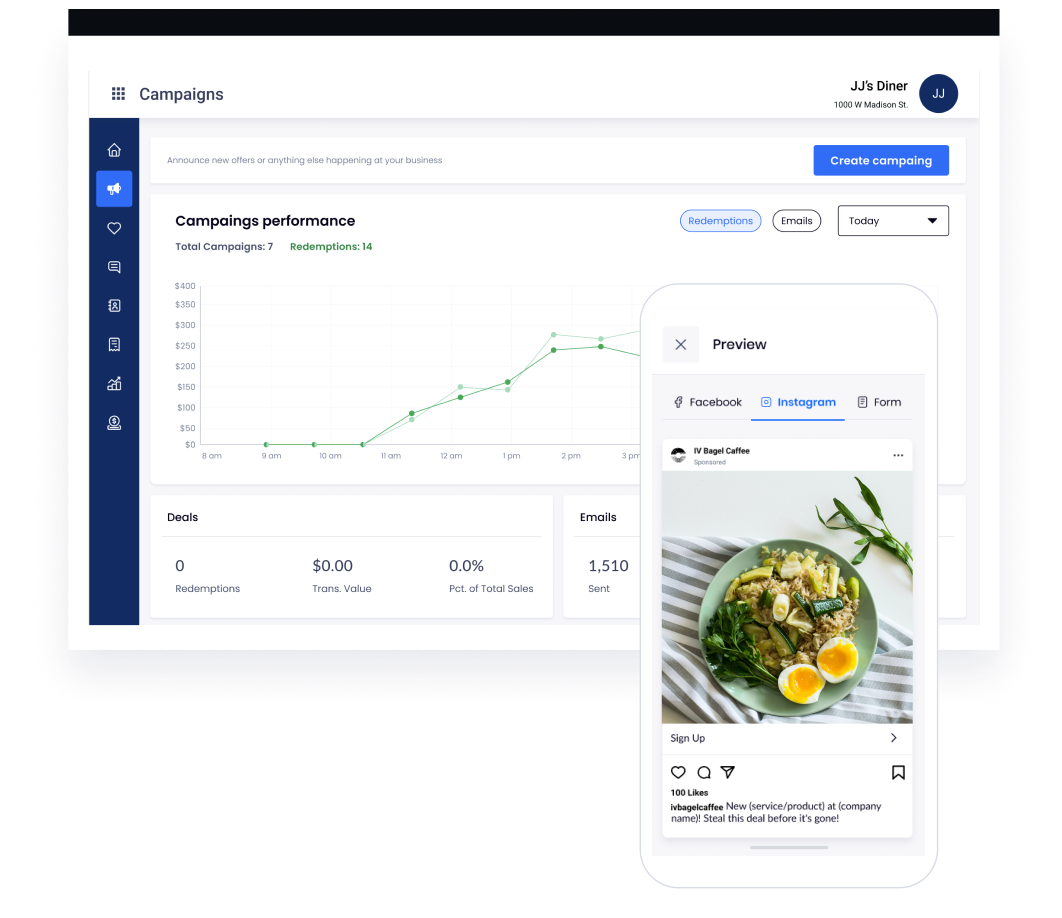 Consider these stats from SpotOn Restaurant clients in 2021*:
50% of campaigns sent by restaurants in 2021 brought additional revenue on the day of the deal
Restaurants saw an average increase of $650 additional dollars on deal day
SpotOn's top 3 restaurants sent 18% more campaigns and saw an increase of 24% in sales
Solution: SpotOn Loyalty
With SpotOn Loyalty, you can choose how to reward your guests—by visit or by how much they spend. And when they take these actions, guests earn Spots (points) towards a reward you determine—like a specialty drink, a complimentary meal, or perhaps the opportunity to name a new menu item. The sky's the limit. SpotOn Loyalty also enables you to:
Send automated deals by customer type with customizable templates
Build your social media presence by awarding Spots for likes and shares
Track all loyalty through a dashboard so you can know what's working and track ROI
5. Make smarter decisions with smarter reporting.
To serve high-quality dishes priced at $9 – $15 and make a good profit, you need to know the metrics behind every menu item and the guests who order them. What are your best-sellers (and flops?) Who are your most loyal guests? When is the bulk of your sales happening? What are your busiest holidays? Which team members are your top performers? With answers to questions like these, you can confidently steer your fast-casual ship into higher profit margin waters.
When considering your options for reporting, think about these factors:
The information you're looking for should be easy to get and understand
Your data should be in the cloud so you can access your reports from anywhere
Integration between in-house and online data will give you an accurate bird's eye view
Solution: SpotOn Restaurant
When combined with SpotOn Order & Delivery and SpotOn Loyalty, SpotOn Restaurant point-of-sale gives owners a powerful restaurant reporting tool so they can see data from across their entire operation—all from a centralized dashboard. SpotOn's reports also feature graphs and charts so you can easily follow the trends happening inside and outside your restaurant.
75+ interactive reports to give you the full scope of your information
Alerts that keep managers updated on critical financial thresholds
Remote access to cloud reports so you can get real-time data anywhere
Reports across payments, the waitlist, and reservations for the big picture
Conceptualize higher profits in your fast-casual concept.
If you can imagine a restaurant with the heart of a chef and the brain of a computer, then you've seen the future of fast-casual. That's because today's tech is helping fast-casual concepts push more chef-inspired dishes to the masses and the limits of their profit margins into tomorrow.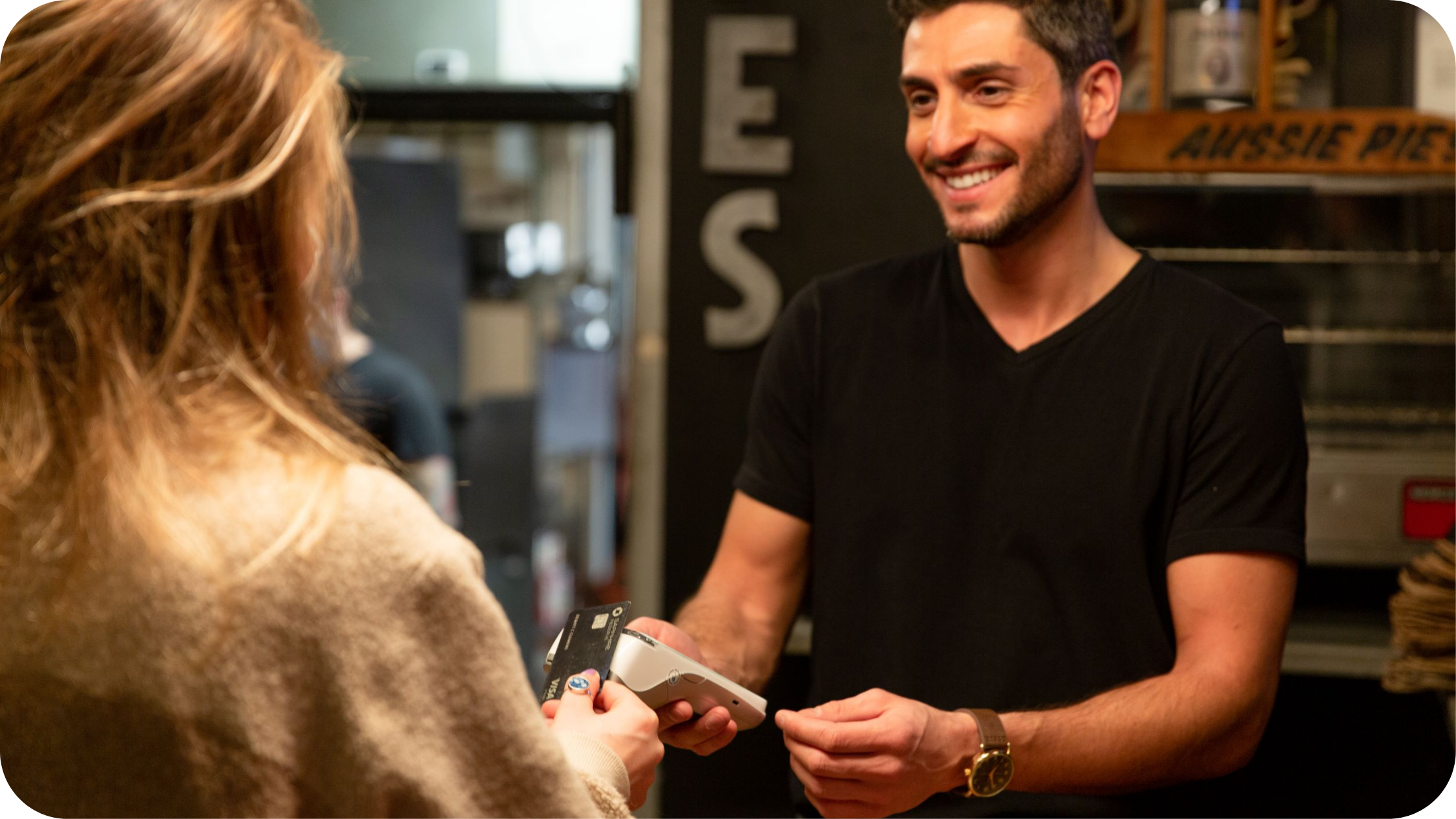 To learn more about how your fast-casual restaurant can take your margins to the next level, check out SpotOn's comprehensive profit margin white paper—Maximizing Profits. And while you're at it, take our restaurant profit margin calculator for a test spin to see how much new revenue you could be generating with cutting-edge technology.
At SpotOn, we've built a complete suite of products designed to increase sales and lower costs for fast-casual restaurants. And they're flexible, so you can implement what you need, when you need it. Add a new tool, add to your bottom line. A half-a-point here, two points there. Month after month, the points of profit add up.
And ultimately, you'll see the impact beyond your bottom line. It'll be in that specialty chef you can hire, the next shop you can open up, or the trip you can finally take. Because that's the real point of profit.
---
*Fees are current as of date of publication (May 2022). Statistics for SpotOn clients are averages based on available data for restaurants using SpotOn products over the course of 2021.