A customer just ordered one hundred units of the most expensive item you sell, but instead of celebrating with a glass of champagne, you give off an exasperated sigh. Sound familiar? It should. With dozens of ecommerce options to choose from, it's easy to set up an online store and sell your goods to anyone with an internet connection, but what's not so easy is the hassle and cost that can come with shipping products to customers all over the country.
The fact is retail shipping is challenging and expensive for independent retail businesses. According to Shippo's 2021 State of Shipping Report, 58% of independent retailers list the cost of shipping as the number one shipping related challenge they face, and of the 84% of independent retailers that ship manually from home or the office, a third are challenged by fulfillment tasks that exist between their order system and carrier of choice and carrier reliability and relationship issues.
Take a deep breath. There is a solution that will turn your exasperation into delight for your customers and a glass of champagne for you.
SpotOn Retail offers some of the best shipping options for small businesses, including discounted rates, through our integration partner, Shippo.
SpotOn Retail's integration with Shippo can save you up to 80% a year on standard shipping rates, while expanding your reach to nationwide audiences so you can compete against big-box retailers. Additionally, SpotOn Retail's integration with Shippo eliminates carrier reliability concerns and automates fulfillment tasks that require manual input in multiple systems, so you can save time and money by operating more efficiently.
That means no more worrying if your shipment will arrive in time. No more jumping from system to system. No more copying and pasting or manually re-keying information from your ecommerce dashboard to the shipping services' website. No more mental energy spent on balancing costs against sales. And no more wasting hours on the dreaded returns process.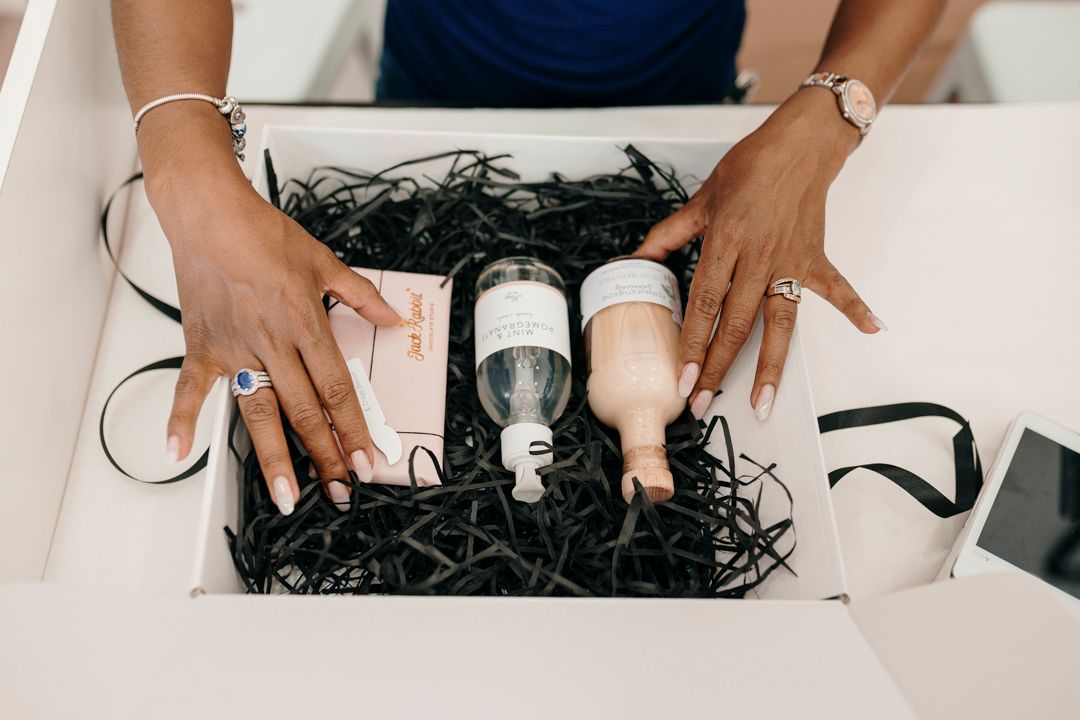 The process of enjoying all these benefits is simple. First, you must subscribe to Shippo. They offer a free monthly plan for those looking to try it out. Then, after you connect Shippo to SpotOn Retail, you decide which service levels, carriers, and rate types you want to offer. Your customers will see this information at checkout on your ecommerce site, where all rates are calculated in real-time based on the customer's shipping address and item size and then added to the total order amount. That is unless you're offering free shipping on orders of certain amounts, which you can do if you'd like.
From there, buying a label is easy. Click the "Orders" tab in your SpotOn Dashboard to see your orders. Click the order you are shipping to view the order page. If you need to, you can edit the package size, carrier, and add any additional services like a signature requirement. When you're ready, click the "Buy" button. Your label appears in a new tab or can be accessed from the order page. Finally, click "Mark as Shipped" so the customer gets an email notifying them that the order is on its way along with its tracking number.
You deserve the best shipping for small business.
Our integration with Shippo highlights SpotOn's philosophy on integration partners, which is to make them a cornerstone of our customer journey. We're focused on building simple, effective integrations without needless bells and whistles so you have the tools you need to easily run critical business functions at full capacity and serve more customers faster. Additionally, we're focused on improving resource utilization and reducing personnel costs for you by automating certain processes and improving productivity where automation isn't possible. In other words, sometimes integrations are messy, but we are putting in the time to make them easy to use and highly effective.
Shippo is one of the most popular small business shipping solutions in America, and they are so good they are even leveraged by some big-boxers.
We've chosen Shippo as our premier shipping partner because they offer the best rates and, in our opinion, the best customer journey on the market, which for you translates to more revenue. By using Shippo through SpotOn Retail, you are one step closer to competing with the big-box retailers that have dominated the market for years because of their advanced fulfillment processes. According to the 2021 Consumer Shopping Study, a Harris Poll study commissioned by SpotOn, "More than 7 in 10 Americans (72%) say they would prefer to buy from an independent store rather than a national retailer (e.g., Amazon, Walmart, Target) if they were equally convenient and reliable." SpotOn is bringing you the very solution that bridges that gap. It's called Shippo, and we are proud to partner with them to create a fast-and-easy online shopping experience for those customers in your city, state, and beyond.
Shippo is among the best shipping companies for small businesses.
Shippo is one of the best shipping companies for small businesses. It's a platform that allows online retailers to easily create shipping labels, select discounted postal rates, choose from a network of over 85 carriers, manage returns, and more. Shippo processes millions of shipments per month for over 120,000 customers, and it is integrated with 9 of the top 10 ecommerce platforms, as well as the top 4 shipping carriers. In other words, they are kind of a big deal. In fact, Shippo is one of the most popular small business shipping solutions in America, and they are so good they are even leveraged by some big-boxers. That means we are helping level the playing field for you. You get to use the tools the big-boxers use, and ultimately beat them at their own game.
Can you put a price on one of the best shipping companies for small businesses?
SpotOn is bringing you this integration for $0 per month, per year. But in order to use Shippo within SpotOn Retail, you must subscribe to both SpotOn Retail and Shippo. Shippo offers a free plan and paid plans that range between $10 and $200 a month for up to 10,000 labels and multiple users. So if your store is experiencing the type of success we all know possible, you probably need to pay. But if you're just getting up and running, Shippo doesn't mind if you use their solution for free until you become famous, which you will, at least locally, because your store is about to take off faster than the UPS truck. What's the driver's name, again? Soon you'll know him like a cousin. The SpotOn Retail bundle prices vary, so make sure to contact your SpotOn Account Executive to find the best fit for you.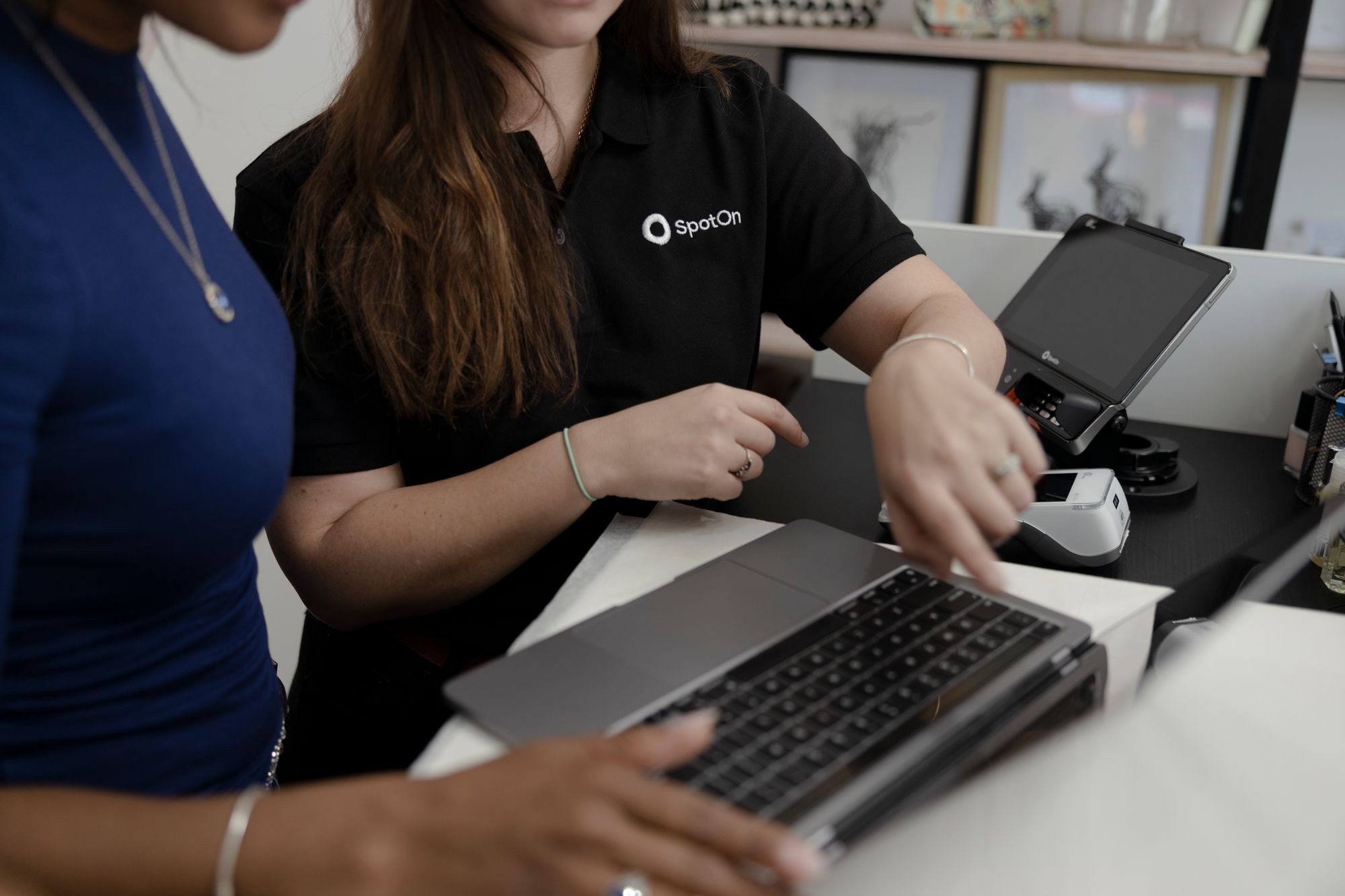 Speaking of SpotOn. Just remember that we're about simplifying the hardest things you do as a retailer through automation, and we're partnering with Shippo to build a deeper, more powerful integration with SpotOn Retail that offers in-house shipping woven organically across our omnichannel experiences. That means it's highly intuitive and works like a charm every time.
Future-proof your business.
You should also know that SpotOn Retail was built from the ground up to help you manage all the complexities of today's environment and tomorrow's. We're here for you now and then, no matter what comes your way, including that order for one hundred units of that expensive item that's hard to box and even more expensive to ship. Or rather, used to be more expensive to ship.