Today, Coors Field in Denver, Colorado, will host the 2021 All-Star Game, and for the 5th year in a row, SpotOn (previously Appetize) is once again powering the cloud technology for the 50,400-seat stadium.
Fans can expect safe and secure contactless solutions through our cloud-based devices when ordering and making concession purchases (including the ever-famous Elote Totchos!). As a cashless stadium, Coors Field offers 10 amazing food and beverage outlets with tap-to-pay capabilities through our enterprise point-of-sale devices and friendly hawkers taking orders through the stands with SpotOn-powered handhelds. SpotOn solutions not only improve fan safety, but also increase guest satisfaction by reducing lines at concessions and providing faster checkout and transactions.
If you're heading to the 2021 MLB All-Star Game today, be sure to check out our cloud solutions at the stadium—and take a look at four other cool facts about the big game below.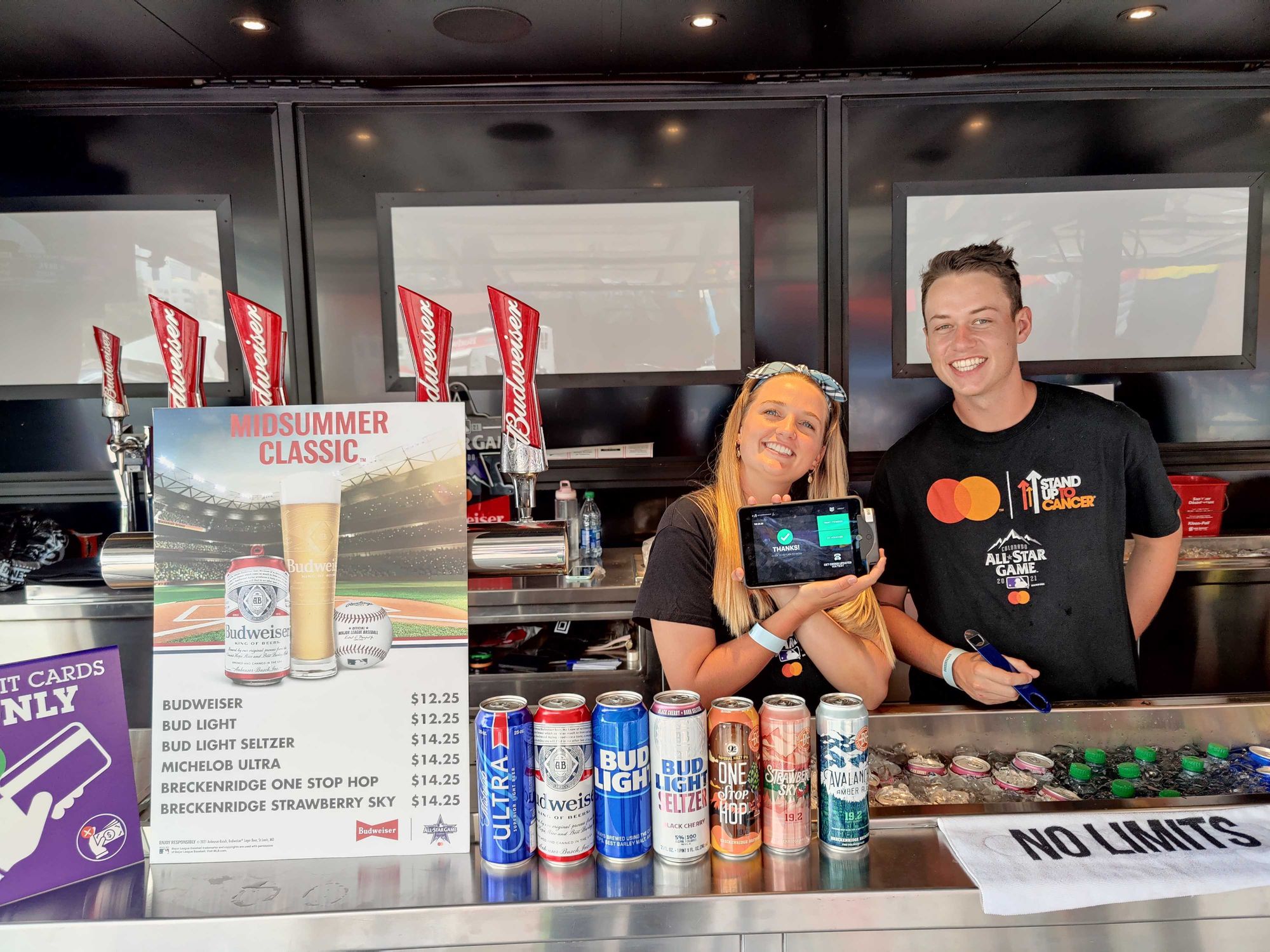 1. Coors Field is now open at 100% capacity.
Coors Field complied with all health and safety regulations through 2021 and is proudly open at 100% capacity for the 2021 MLB All-Star game.
As restrictions began to loosen this past spring and vaccinations increased across Denver, masks were no longer required as of May 21—though it is still encouraged for those who are not vaccinated—so fans can expect a lively and exciting game day.
2. The players have been announced—many from other SpotOn MLB partners.
MLB.com announced the full list of American and National League players who will be joining the games. Plenty of players from Major League Baseball teams that partner with SpotOn will be playing, including starters and reserves from New York Yankees (Yankee Stadium), Boston Red Sox (Fenway Park), and LA Dodgers (Dodger Stadium).
3. Coors Field is now a 100% cashless stadium, courtesy of SpotOn.
To help increase safety and convenience, Coors Field went completely cashless for the 2021 season. This means that all tickets will be digital, and contactless technologies—including tap-to-pay credit cards and mobile wallets, such as Apple Pay and Google Pay—will be offered to guests.
Coors Field will also provide reverse ATMs to convert cash into payment cards.
4. Denver will be lit.
With 50,400 seats, Coors field is the third largest baseball stadium in the United States! The Colorado Rockies is expecting thousands of fans to head to the Colorado capital for the game.
Fortunately, Denver is brimming with amazing restaurants and attractions, and the city has reopened.
If you're heading to Denver for the MLB All-Star Game, or plan to visit Denver this summer and beyond, be sure to check out a live event or attraction at SpotOn partners, including Denver Coliseum, Ball Arena, Empower Field at Mile High, and Elitch Gardens Theme & Water Park!