With the launch of SpotOn Sidekick, food truck operators now have the same ordering and payment technology at their fingertips as larger brick and mortar restaurants—but in a compact and portable package that's built specifically for mobile food businesses. Whether you run a food truck, pop-up restaurant, concession stand, or other on-the-go food business, SpotOn's mobile POS combines everything you need in order to streamline operations, increase sales, and drive repeat visits.
Take orders in-person & online.
Navigating SpotOn Sidekick's touchscreen is quick and easy thanks to a custom menu with modifiers built just for you. You'll never have to worry about jotting down orders by hand or tallying up totals again, meaning fewer mistakes, less time at the order window, and more time serving your guests.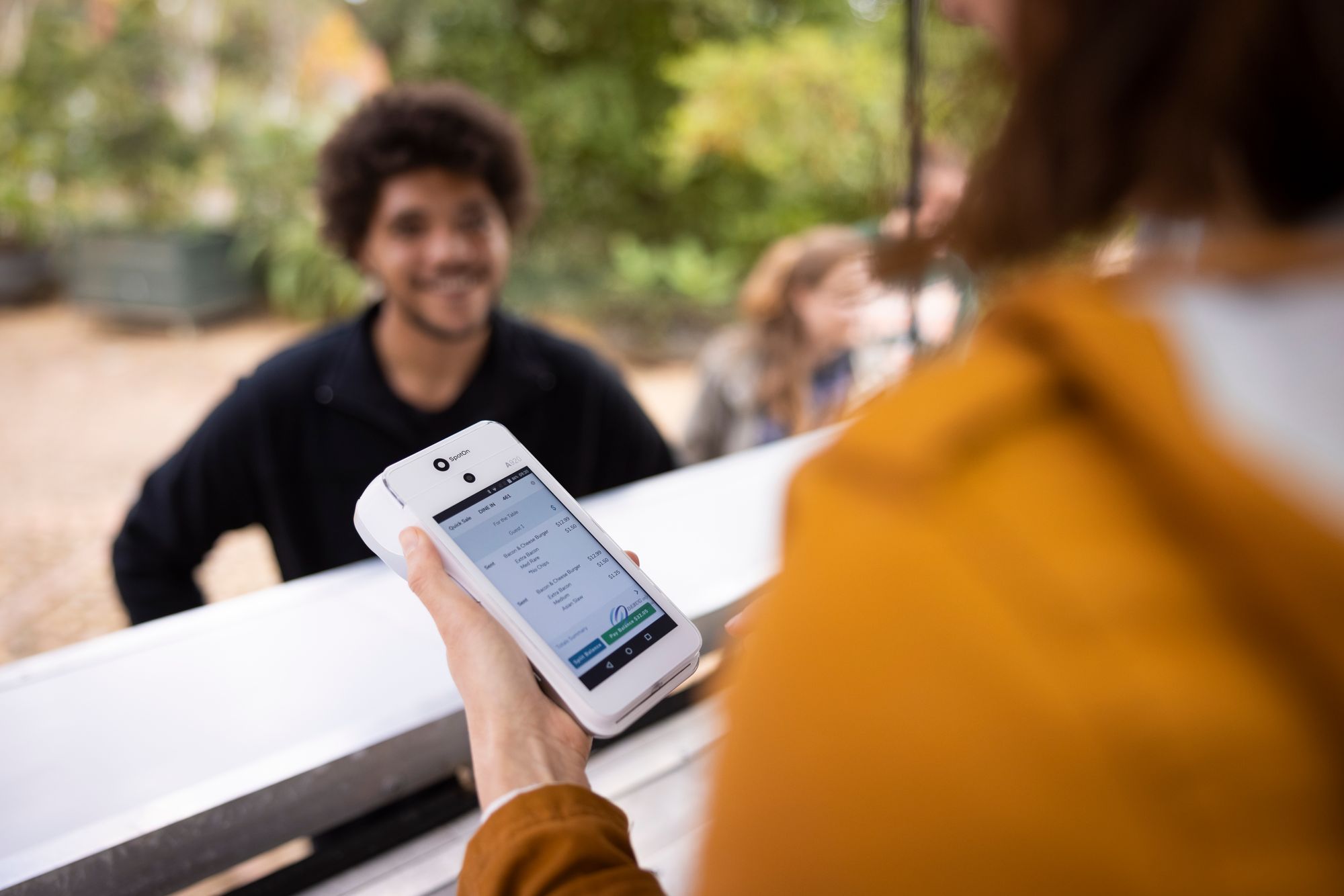 Your in-person guests can then pay with the method of their choice, including cash, credit or debit card, and contactless payments, such as Apple Pay, Google Pay, and FitBit Pay. If you run a cash-only business, this in itself can be a game-changer.
Lisa Dallas, owner of Billy Bob's Boneyard, previously ran her BBQ trailer as a cash-only business, but since adding the ability to accept cards, she estimates that 70% of her sales are now credit card transactions.
Equally exciting is the fact that SpotOn Sidekick also lets you take commission-free online orders from the same device. Guests can pre-order right from your website, Facebook page, or by using their phone to scan a QR code strategically placed on your menu board or the side of your food truck.
Online ordering creates a new sales channel for you by adding a convenient order and pay method that people have become accustomed to since the onset of the pandemic, and it's great for keeping the ordering line short.
Tickets go straight to the kitchen printer & your new cloud-based reporting.
Whether your guests place their order in-person or online, every ticket will get sent right to a compact Bluetooth printer, saving you time and reducing mistakes.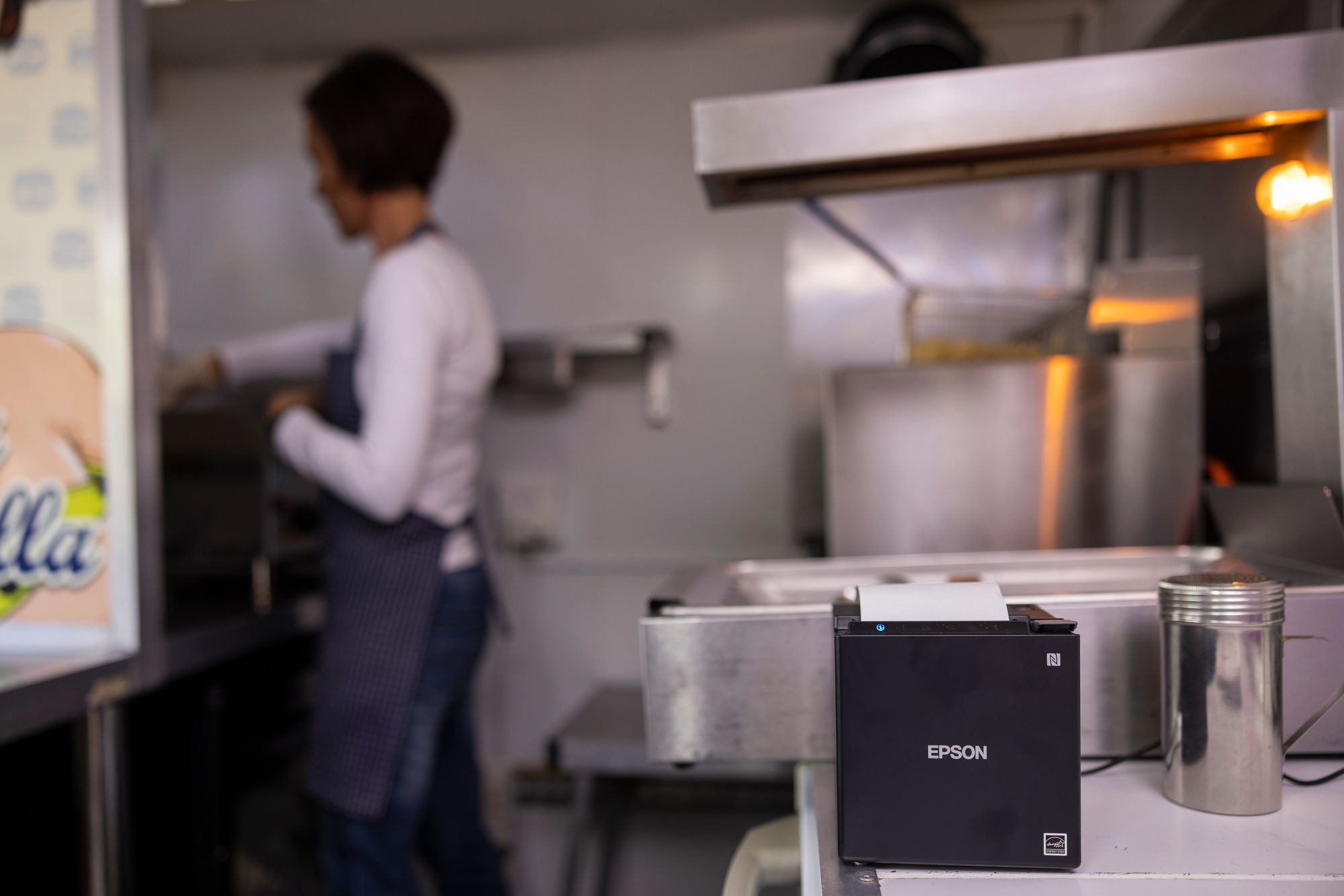 Even better, with every transaction, you'll be gathering valuable data, which you can access anywhere with the free SpotOn reporting mobile app. You'll be able to see sales by hour, your product mix, transactions, and more—so you always know what's selling well, what menu items are ready for retirement, and who your best customers are.
Go anywhere with both Wi-Fi and 4G wireless.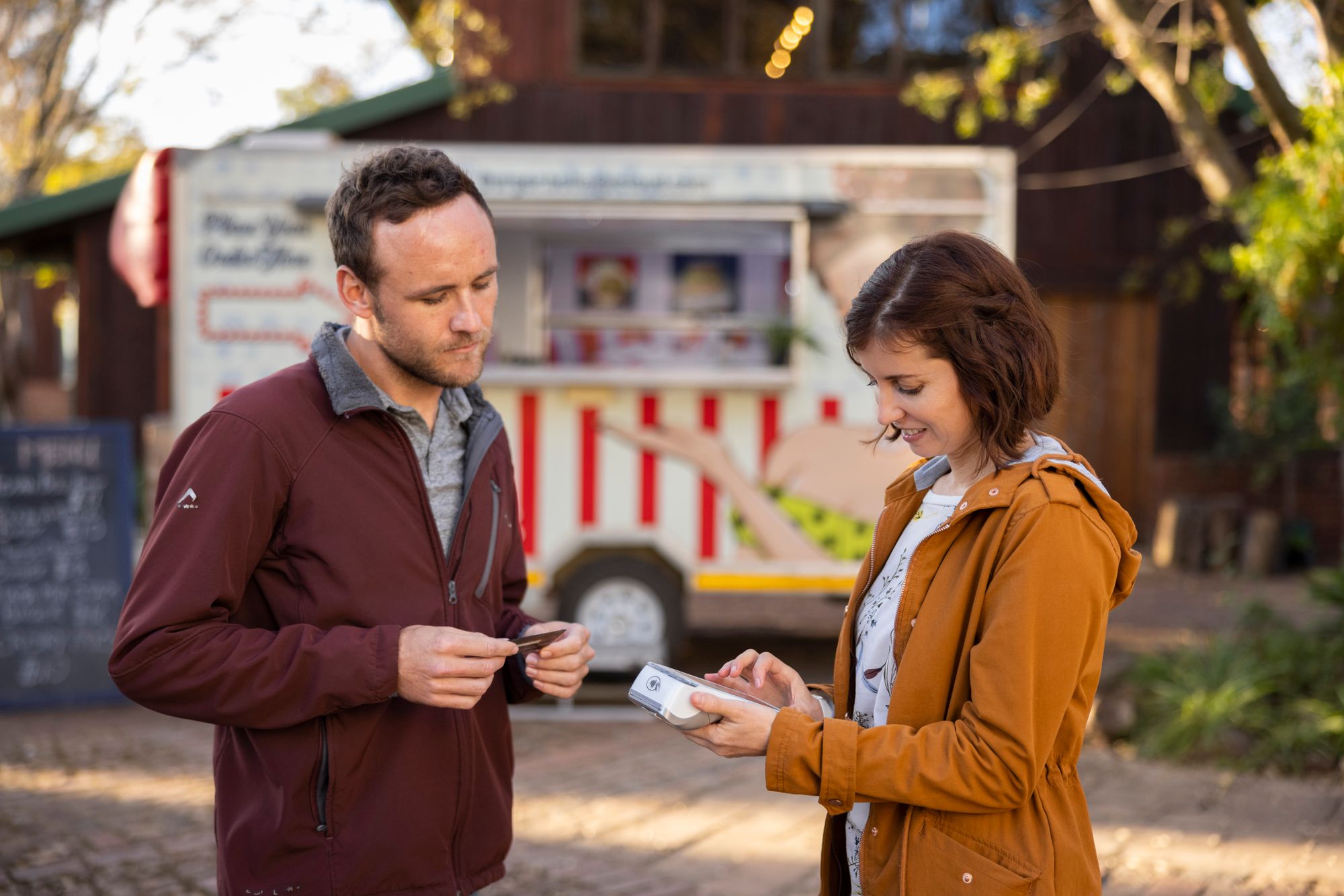 Unlike traditional payment terminals and point-of-sale devices, SpotOn Sidekick's built-in 4G wireless connectivity lets you cut the wires and sell your goods wherever you want.
For Billy Bob's Boneyard, that includes selling to boats that pull up to the marina at Clam Lake in Bellaire, Michigan. "We have boats that pull up to the dock and, now with Sidekick, we can run right out there with the handheld, swipe their card and give them their food," says owner Lisa Dallas. "The convenience, the ability to not depend on any Wi-Fi, I absolutely love."
To get your personalized demonstration of SpotOn Sidekick, visit here.