If you ran a restaurant 40 years ago, you had to take orders by hand and pass paper tickets to the kitchen. Most of your guests likely paid with cash or wrote personal checks. Credit cards, if you accepted them, had to run through a credit card imprinter, aka "a knuckle buster," and then get processed with the bank over the phone.
By the 1980s, the point-of-sale (POS) started replacing cash registers in restaurants nationwide, streamlining the ordering and payment process. But early POS systems required an on-site server and suffered their own issues. Expensive. Prone to crashing. And costly to update and repair. Any veteran of the hospitality industry can regale you with story after story of their legacy POS system not working.
Cloud technology changed all that, revolutionizing the restaurant POS system to help restaurants streamline orders, payments, and employee management, while also giving operators invaluable data insights to continually improve profit margins. Compared to legacy POS systems, they're faster, easier to use, more flexible, and more affordable. That said, even the most reliable POS systems aren't going to work 100% of the time.
While there's no industry-wide data on restaurant system up-time specifically, a 2018 report indicated that 87% of retail businesses experienced at least one major system outage per year, and a separate 2022 report indicated that outage rates haven't changed significantly.
As the saying goes, shit happens. Whether it be a DNS error, a major web server outage, or inclement weather knocking out your internet service, there are plenty of variables that could temporarily take your POS out of commission. The key is to be prepared for when it happens and take a page from how restaurants operated 40 years ago.
Quick POS troubleshooting tips
Before you call the support line for your POS provider, there are a couple of basic steps you can do on your own to determine if your POS system is down or if it's something easily fixable on your end.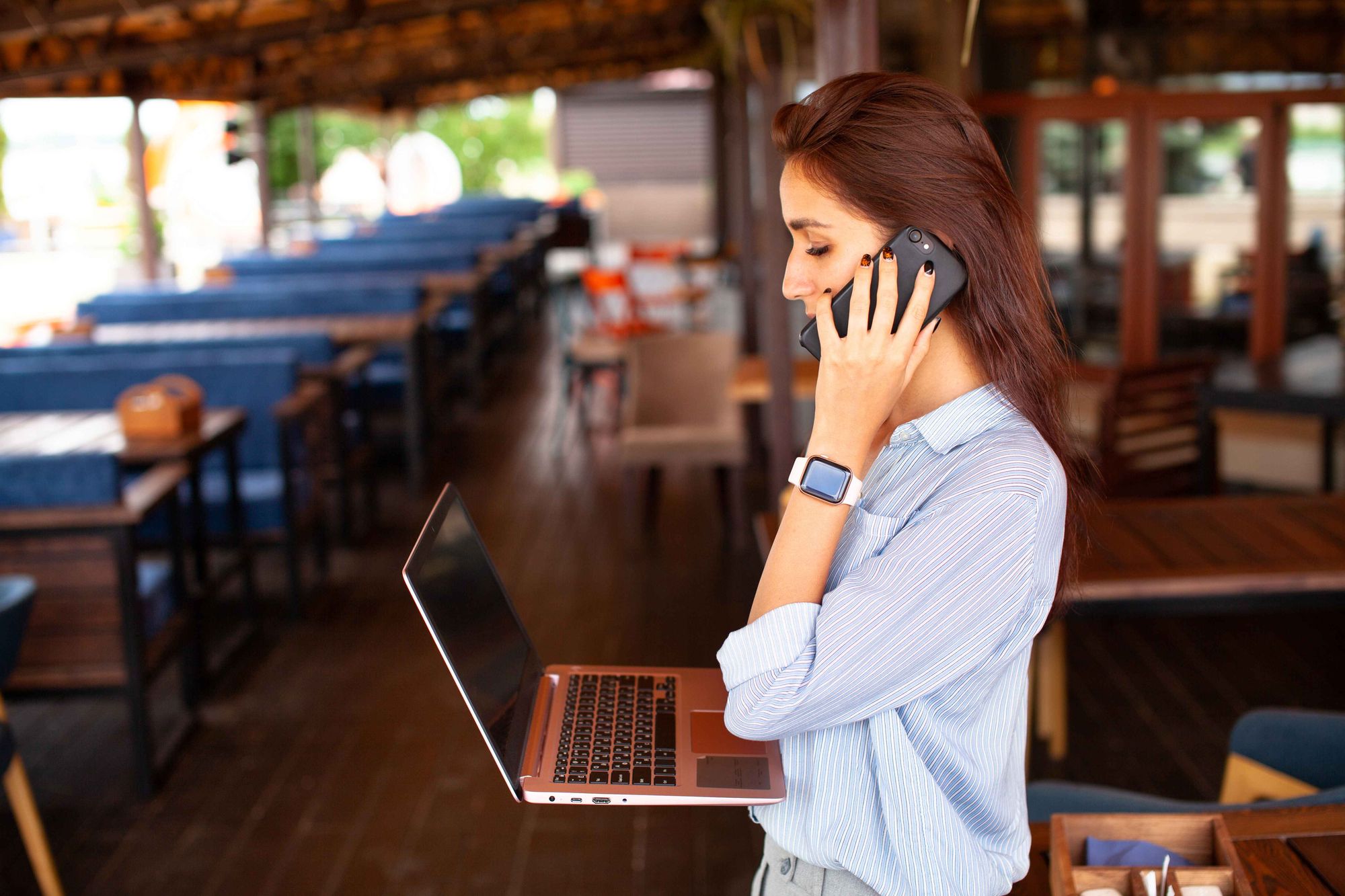 To get started, check your POS provider's status page. For example, SpotOn clients can visit status.spoton.com at any time to see if there's a known issue affecting their POS. You should also check your business email inbox and/or your online dashboard for any updates from your POS provider. If there is an issue, like a legitimate POS outage, it's time to jump into action with your backup plan.
If there's not any reported POS issue, there's a good chance the issue is on your end. It's more common than you might think for the cleaning crew to accidentally unplug a power or network cable that puts your POS on the fritz. Here are 6 steps to troubleshoot POS systems:
If the issue is only affecting your payment device and not your POS system itself (i.e. you can place orders but can't run credit card payments), then unplug the power from the payment device and plug it back in. This will fix most issues that arise with EMV-enabled payment terminals. If this doesn't work, call your POS or payment provider.
If the issue is affecting your entire POS station, first check to see if the network cable is plugged into your POS station.
Check to see if the other end of the network cable is plugged into the wall jack or a switch. If plugged into a switch, does it have a colored light that's flashing or steady next to the plug? If there is no light, check your internet.
Head to wherever your internet router is stowed away and make sure it's powered up and the network cables are plugged in.
Check to see if the internet is working on another device that's connected to the same internet connection. If it's unable to connect, the problem is likely your internet service, not your POS. Call the support line for your internet service provider to get more details and assistance. In the meantime, if your POS system comes with a 4G backup router, like SpotOn Restaurant, it should automatically connect to the internet wirelessly. However, you may need to remove the cable in port 1 in the Meraki backup router to switch or "fail over" to cell backup. Allow up to 30 seconds for the cell to kick in. The light on the front of the Meraki will be purple when it is in cell mode.
"Turn it off and turn it back on again" is a remedy that works with all kinds of technology, and the point-of-sale is no exception. If everything else looks good, try rebooting both your internet router and your POS.
If none of this works, call your POS provider's support team. At SpotOn, we have a support team of real humans ready to assist you 24/7/365. It's a smart idea to print out the support numbers for your POS provider and internet service provider and keep them somewhere handy for scenarios like this.
8 ways to prepare your restaurant for a POS outage
If the troubleshooting steps above don't resolve your problem, it's time to call your POS support line and go to your backup plan for orders, payments, employee clock-ins, and more. While every restaurant operation is unique, here are the 8 most common ways restaurants can prepare for when their POS system is not working.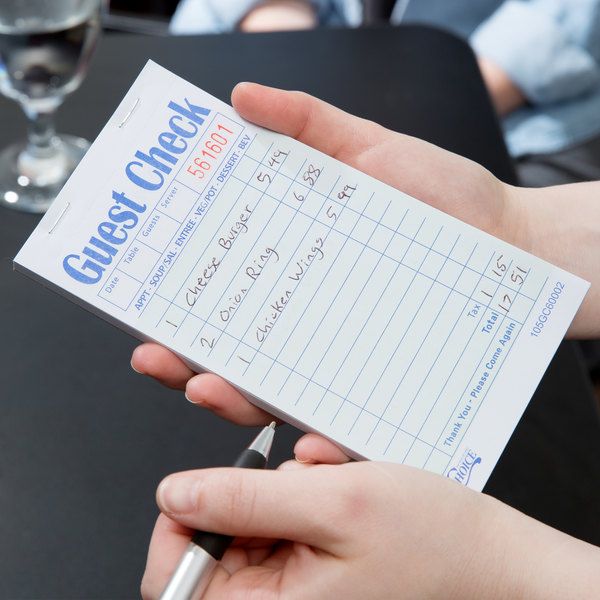 1. Have a manual system for taking orders
Make sure you have spare pens and guest check pads on hand—at least one for each server and bartender working any given shift. Carbon copy versions of the guest check pads work best. Typically the bottom copy goes to the kitchen, and the top copy stays with the server, who will need it to add sales tax and tips and then calculate the total. To that end, you'll also want to have calculators handy and have the sales tax percentage posted at server stations.
Required supplies:
Guest check pads
Pens
Calculators
State/local tax percentage
2. Have a backup method for accepting credit card payments
There are several backup options for running credit card payments if your POS is down:
RECOMMENDED: Use a mobile payment method with an optional Bluetooth card reader to process payments quickly and securely over a cellular connection. This will require you to have a dedicated tablet with a cellular connection or a mobile phone that is running a mobile payment app such as the SpotOn Payments mobile app.
Use a virtual terminal to run card transactions on a computer with an internet connection. It's important to know that you have to type in the card information manually, and you may be charged a higher processing rate since you're not utilizing the cards' EMV or NFC fraud-prevention features.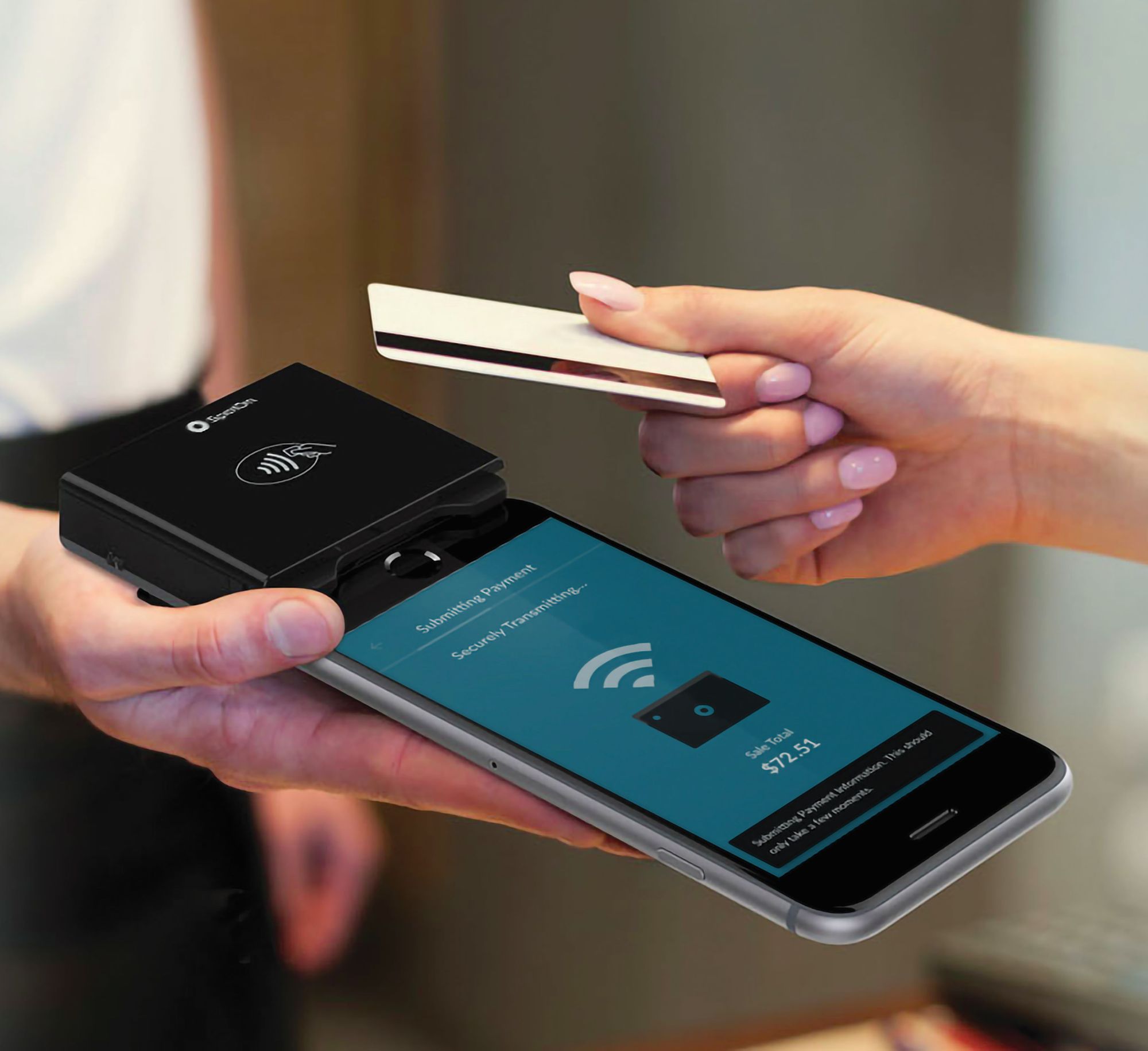 There are other backup options you can use in a pinch, but they all come with major downsides. You can use a "knuckle buster" or simply write down credit card numbers on guest checks and then process them later once your POS is back up, but you risk having transactions denied later for insufficient funds, and you also put your guests' credit card information at risk.
In some instances, you may be able to have guests order and pay via QR codes, but you will want to verify with your POS provider first to ensure that the QR feature is working.
The last option is to inform guests you're going cash-only. While less risky, this will likely turn many walk-in guests away, and for any guest who's already put their order in and doesn't have the cash to pay, you'll likely end up having to comp their meal.
3. Be ready to manage reservations and your waitlist by hand
While your reservation and waitlist system won't necessarily go down just because your POS isn't working, any 2-way sync features will be inaccessible, and if the root cause is an internet outage, you may not be able to access reservations at all. For this reason, it's a good practice to print a daily report of all your reservations for the day and keep it at the host stand, along with blank waitlist forms.
4. Know how to pause online ordering
Guests placing online orders will, of course, have no idea you're experiencing a POS system issue. That means you risk an influx of take-out and delivery orders when you're already behind the 8 ball.
If you have a restaurant online ordering system that integrates directly with your POS, you can pause online orders or set up order pacing to minimize the maximum number of orders over any time period.
If you're using third-party food delivery apps, you can either choose to call the support line for the delivery apps and ask them to pause ordering, or you can come up with a system for getting orders coming in on third-party tablets to your kitchen without entering them into your POS. If nothing else, you can use the same paper guest check pads that you provide to your servers.
5. Have a backup time-clock system for employees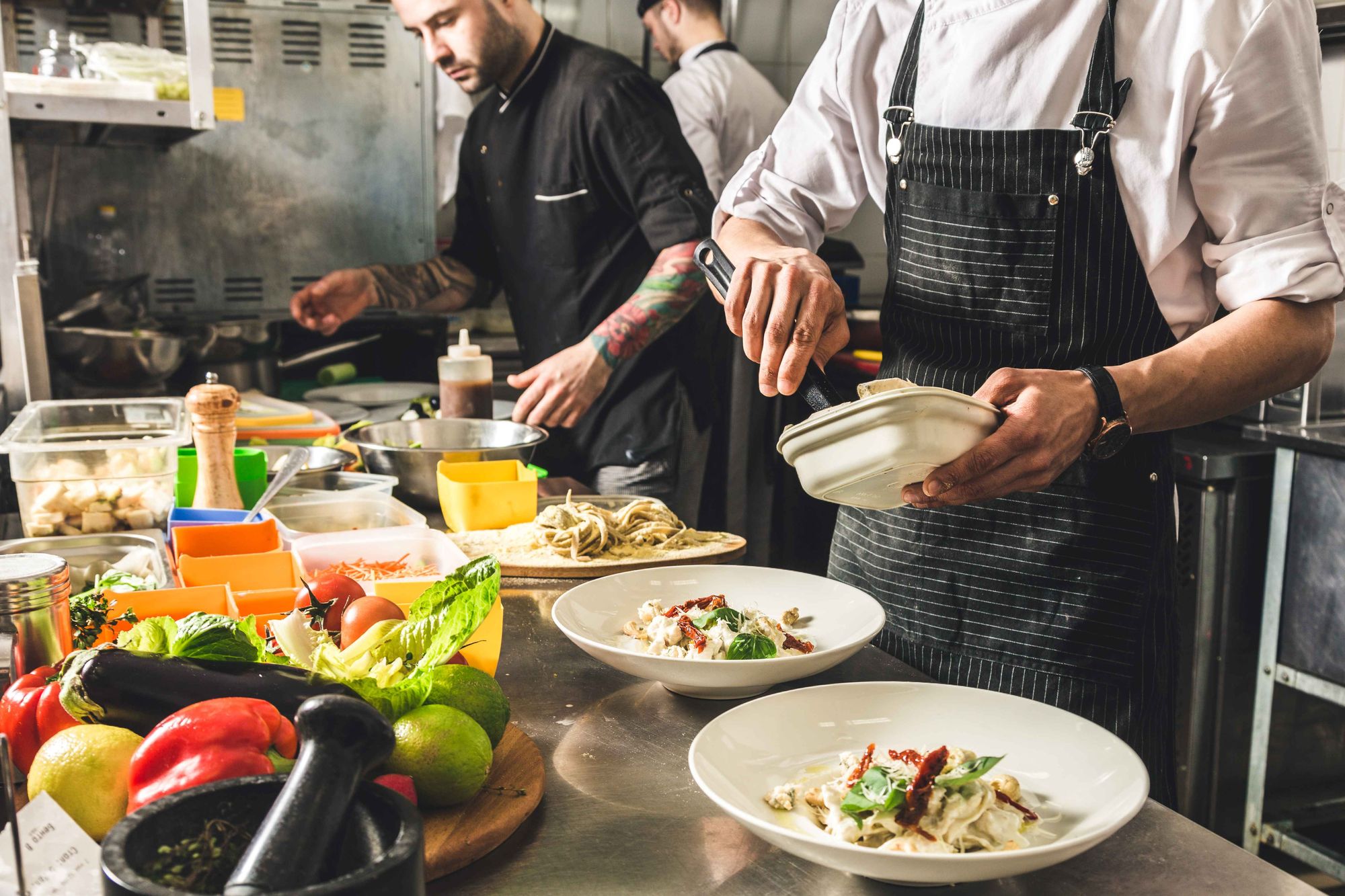 If you're using restaurant scheduling software that enables your employees to clock in and out at the POS, you'll need a paper backup to use during a potential POS outage. Have a spreadsheet or table printed for employees to notate their clock-in/out times, meals, and rest breaks, and a signature line. Make sure it includes column headers with the aforementioned data points to keep things organized and allow you to easily update timecards when things are back online.
6. Keep guests informed & happy
Even with a great backup plan, a POS system outage is going to slow operations down. To ensure this doesn't impact the experience for your guests, have your staff inform them what's going on. Apologize for the inconvenience and continue to keep them updated on the situation. Do things right, and you can turn a potentially negative situation into a memorable one.
Have servers notify guests who are already seated in their sections
Have hosts notify guests who arrive and provide an estimated wait time
For counter-service concepts, place a sign on the front doors notifying guests about longer order times
6. Train your managers & staff
Once you've got your "POS system outage plan" ready, make sure your team knows how to execute it. Daypart managers, in particular, should know the plan backward and forwards. Include the plan in your employee handbook, train all new employees on the plan, and do periodic refresher training for your entire staff.
Gather all supplies listed above and print out instructions for staff. You may even want to print this list. Store these items together and ensure that all of your staff know where it is in the event of an outage.
8. Review & improve
Hopefully, it never happens, but if your POS ever does go down, you'll be prepared. Once you've made it through to the other side, you'll have a few more loose ends to wrap up.
You'll likely want to enter all the handwritten orders into your POS once it's back up and running so that your reporting data is accurate and sales numbers up to date for accounting purposes
Likewise, if you enter employee hours or inventory data into a system that was also down, you'll need to retroactively input those numbers
Assess how your backup plan worked and revise as needed so you're better prepared for next time
The last thing is to take a critical look at your POS provider. Unfortunately, the occasional outage is a reality of the technological world we live in, but how your POS provider responds can tell you a lot about whether you want to continue working with them. Were they good about communicating the issue to you? Did they make all possible efforts to resolve the issue quickly? Was their support team available to help you? And most importantly, was the outage a rarity or just one in a pattern of frequent outages? At SpotOn, for example, at the time of writing this, we've had a 99.9% POS uptime over the last 30 days (and a team of engineers dedicated to improving our uptime even more).
At the end of the day, your POS provider should be a partner in helping your restaurant succeed. That's why at SpotOn, customer support is our number one priority. Every restaurant owner gets a local account executive, access to expert phone support 24/7/365, and a POS provider that actually cares about their business. Because that's who you want on your side if things go down.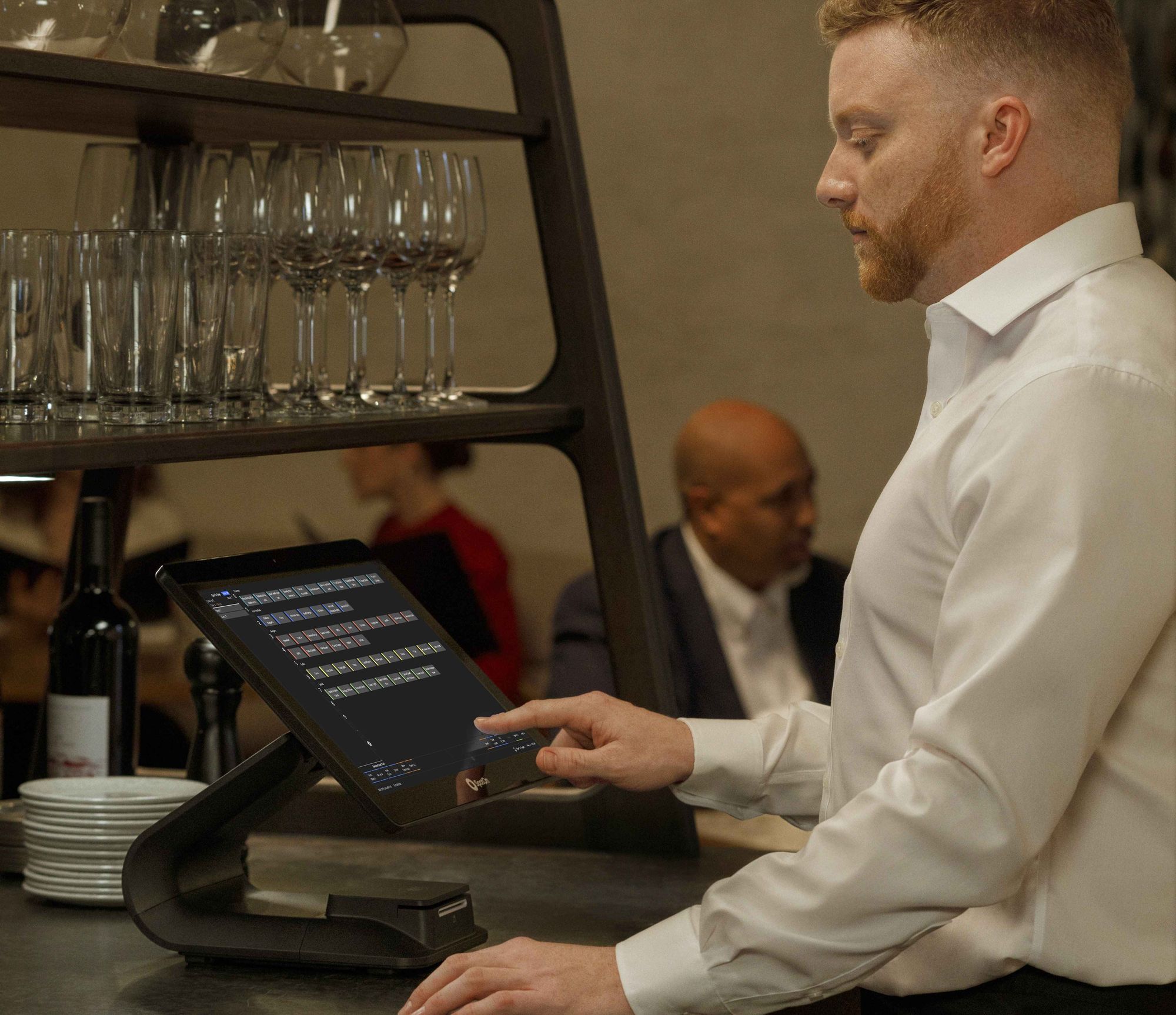 Let's see how we can help
Meet one-on-one with one of SpotOn's tech experts. No high-pressure sales tactics. Just a casual conversation to find out if we make sense for your restaurant.
Get a demo