If the first pizza was never delivered, would it have become the dish we love today? While it's hard to have an exact answer, we do know that the jump from delivery drivers to food delivery apps has drastically changed the way restaurants serve their guests—and not just pizza joints. Guests can now scroll on their smartphones to have an UberEats driver deliver fast food right to their front door. As a result, takeout orders and deliveries will never be the same thanks to the convenience offered by these top food delivery apps.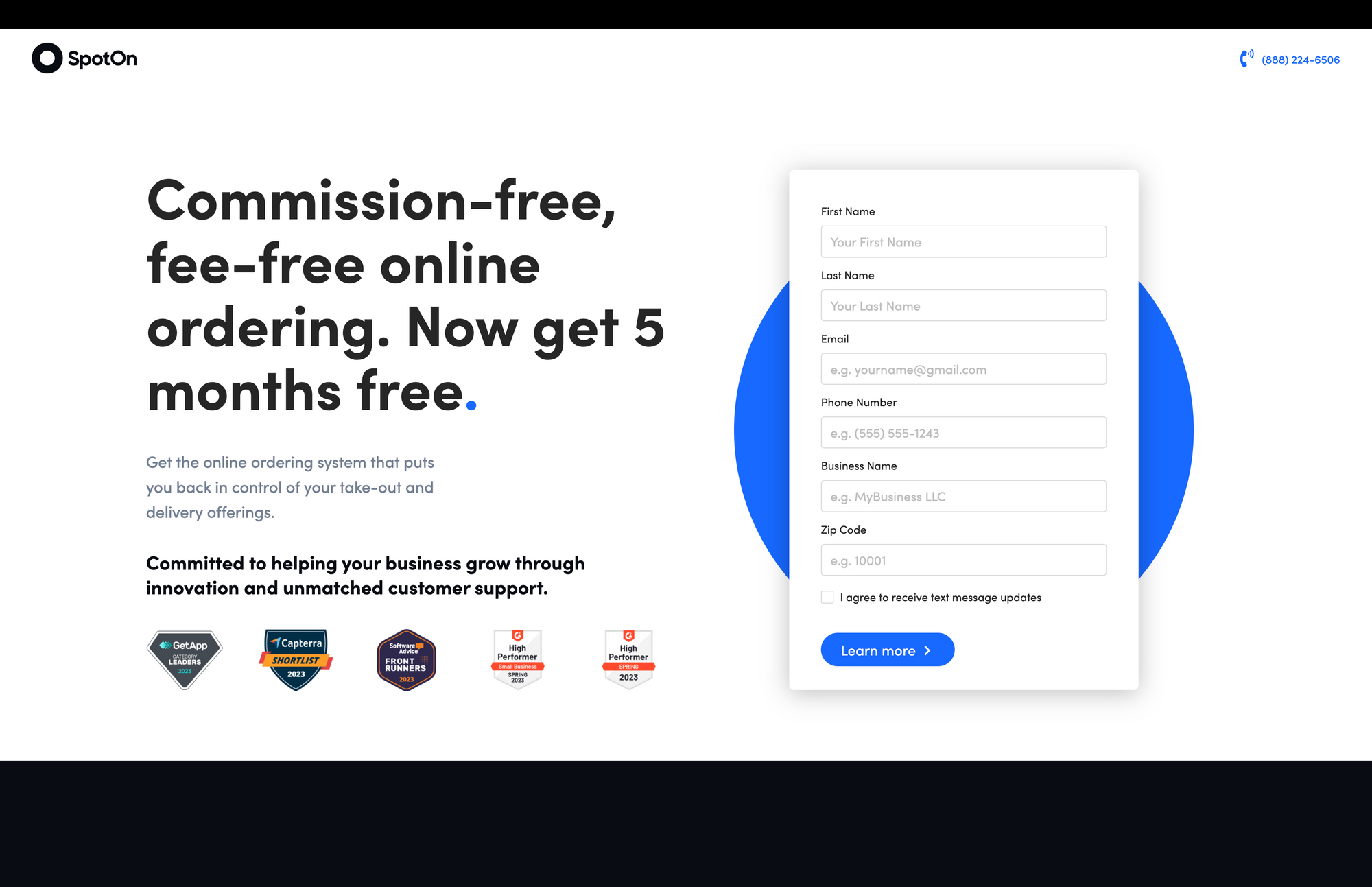 Get 5 months of free online ordering
With SpotOn, you get a commission-free online ordering system that puts you in control of your takeout and delivery offerings.
Learn more
In many ways, the best food delivery apps act as the perfect solution for new restaurants looking to reach more guests. These mobile apps offer visibility to hungry customers alongside quick delivery times and various delivery options for anyone preferring their local restaurant over the food bought from a grocery store. However, while most popular food delivery apps like Uber Eats, Postmates, DoorDash, and Grubhub generate a decent amount of hype for new restaurants, the costs can quickly pile up thanks to hidden service fees, extra delivery costs, and other unnecessary charges.
According to the Washington Post, restaurants utilizing delivery services with these third-party apps tend to see less profit for their takeout and online orders since they're forced to give a percentage of earnings to those platforms. In some cases, restaurants lose up to 30% of their sales directly to food delivery app commissions.
As a result, some restaurants are starting to charge customers a bit more for food items ordered by delivery apps, even if those additional fees aren't covered by the costs from the app itself. Combined with the extra fees the apps charge directly to the end consumer, the cost of using a delivery app to order from your favorite restaurant can get expensive. Fast.
In fact, a New York Times reporter found that it can be between 25% and 91% more expensive to order from a delivery app, depending on which service you choose and how expensive the order is.
While new restaurant owners might feel there are no alternatives to these delivery services, there are some practical solutions restaurant operators can implement to retain revenue while still meeting customer demands. Some of these solutions can even be integrated into your restaurant point-of-sale system for quick and easy access at any time.
But before we dive into the logic for using your own online ordering vs food delivery apps, let's first take a look at how these apps to deliver food suddenly became a grocery list of hidden order fees and surcharges for restaurants.
The rise of delivery app fees
Before the dawn of UberEats, GrubHub, Postmates, Doordash, and other food delivery apps in the USA, there was Waiter.com. While the site now caters for offices, Waiter.com is often considered the first service to implement online ordering, where guests could use the internet to place a takeout or food delivery order all the way back in 1996. Even if that seems like an obvious realization for us now, it was a huge moment for restaurants and hospitality tech in general.
Waiter.com gave restaurants a legitimate way to establish an online presence for new and dedicated customers all while allowing guests to place more food orders than ever before. As that internet-based model became popular, it solidified a more approachable way to complete takeout and delivery orders. Instead of calling a restaurant and being left on hold, customers could now order food from a larger pool of restaurant options that weren't limited to their usual food establishments.
Now fast forward to the dawn of the smartphone, where the rules for food ordering were starting to change all over again. As a result of that boost in online ordering, food delivery apps were designed to meet the increasing demand for orders from different restaurant and retail stores. With GrubHub implementing an online ordering system for restaurants in 2011, the founding of Postmates in 2011, DoorDash in 2013, and Uber Eats in 2014, the arms race to become the best app for food delivery had officially begun.
When the COVID-19 pandemic started in 2020, many restaurants were forced to pivot to takeout and delivery, and a large number of people began working from. All this led to an even higher usage rate of food delivery apps.
Since more delivery drivers were hired so customers could receive their food without any setbacks, certain charges and fees needed to be implemented for financial growth. Of course, despite the fees originally being created to compensate for the hard work placed into creating and delivering food orders in the first place, these extra charges and surge pricing forced customers to scramble towards cheaper food delivery apps that promised the fastest food delivery no matter what.
Now with all sorts of overhauls in the food delivery tech industry, tech companies are starting to stack more delivery app fees on top of the usual extra charges for delivery and convenience. News outlets are reporting that POS provider Toast is even emulating those extra charges by adding their own added fees for online ordering and takeout delivery services, forcing guests to pay more for their meals as restaurants lose their profits as well.
The benefit of food delivery apps
With food delivery apps bringing massive changes in the way restaurants serve guests, it's easy to assume that those changes were all entirely negative. However, one of the main benefits of food delivery apps is the visibility it provides for newer restaurants. Since people are always scrolling on their smartphones to find a new place to eat, the best food-ordering apps place newer restaurants at the top of provided options.
While new restaurants can always claim their business page on Yelp, Google Business, and Facebook to increase their visibility, that doesn't provide the same level of outreach that food delivery apps provide for those trying to open a restaurant. Since the best food delivery service handles delivery, payment fees, and other logistics for you, newer restaurants get a decent start at gaining regulars right as they open for business.
The flaws of food delivery apps vs online ordering
However, there are some downsides to these food ordering apps, especially when it comes to commissions, guest data, and those extra hidden fees. Since food apps don't entirely share the guest data to the business itself, restaurants won't be able to utilize that information for promotions, loyalty programs, or other incentives that typically motivate guests to return.
In addition to not syncing that data with a restaurant's point-of-sale system, some food apps even use guest data to recommend competitors serving the same cuisine above the original restaurant. Unhappy customers also tend to blame restaurants for bad deliveries and cold food instead of the food delivery apps themselves.
This misunderstanding often results in restaurants receiving negative Yelp reviews without actually doing anything incorrectly. As a result, there can even be a higher prevalence of online ordering fraud thanks to these dishonest complaints occurring with the top food ordering apps.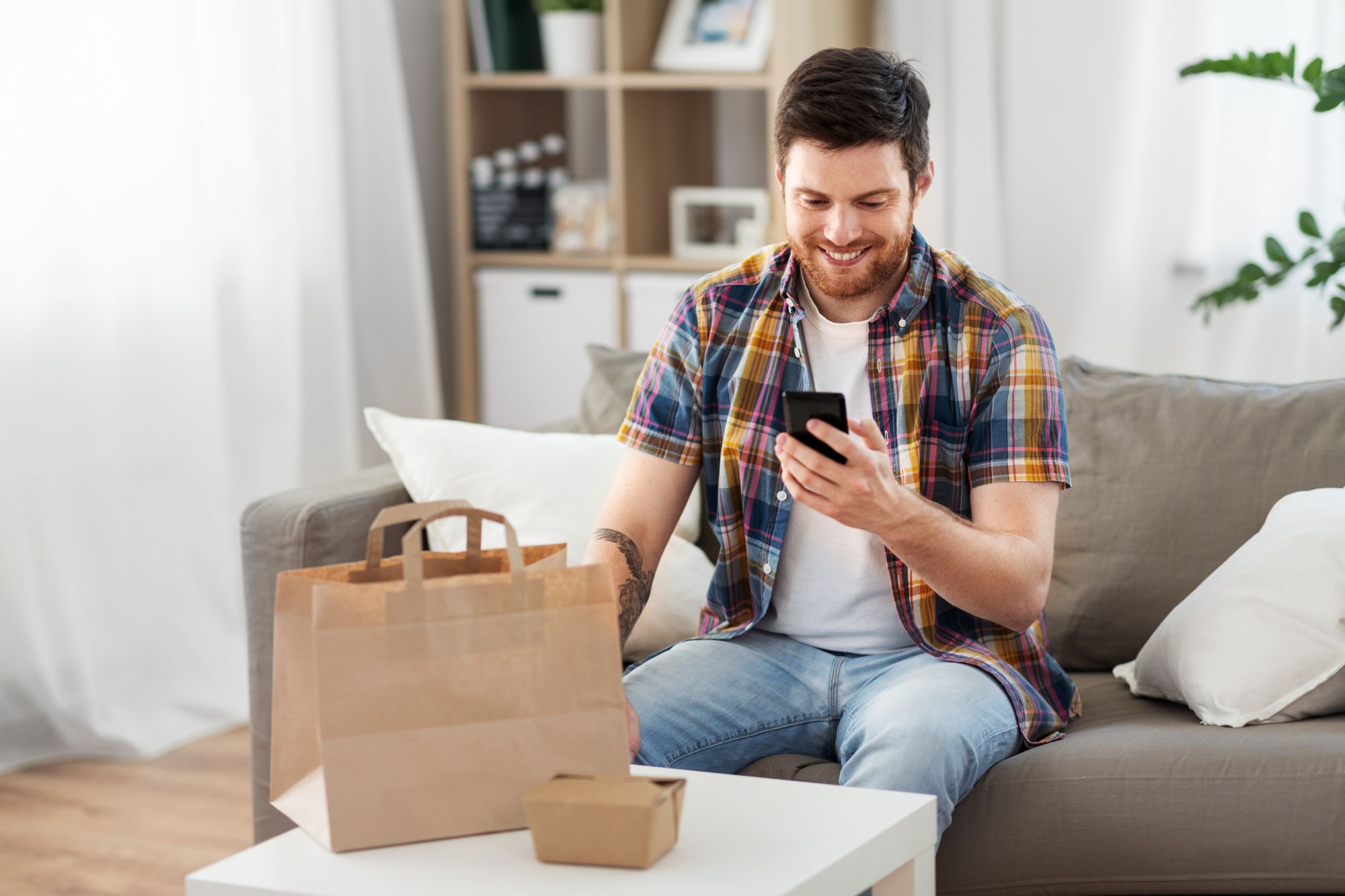 A first-party online ordering system is often the best solution for most restaurants because of the relatively lower cost, integration into the point-of-sale, and the variety of other tools to help streamline operations such as order pacing and direct menu management. And with direct integration right in your POS system, restaurants can expect fewer mistakes and faster service since there's much less oversight to online ordering when there's less third-party interference.
Choose the right POS system for online ordering
With users complaining about different POS systems adding more fees to their platform for online ordering, it's important to choose a provider with clear pricing that's fair for you and your guests. Did you know that SpotOn is consistently ranked higher than other restaurant point-of-sale systems?
According to Capterra, a trustworthy online service designed to help organizations find the right tech solutions, real users prefer SpotOn over competitors like Toast, Clover, and Square thanks to our functionality, customer support, value for money, and more.