It's another busy shift at your dine-in restaurant. The host notifies you there's a 20-minute wait. In the front-of-house, bussers clear dirty tables as servers zigzag the floor tending to guests, expos racewalk between the window and tables, and bartenders juggle glasses like circus performers. In the back-of-house, orders stream into the kitchen while cooks clamor to get plates out on time.
Restaurant work is hard work—on slow days and busy days. But you and your team show up and work your hardest to make guests happy (and make a profit).
So it can be deflating when you see just how little of that effort is showing up in your bottom line.
Let's face it. Everyone knows casual restaurants don't have big profit margins. And statistically, "everyone's" right. According to an IBISWorld report, the average restaurant profit margin for single-location full-service establishments was 6.2% in 2019. And that was before the pandemic. Things have only gotten tougher.
But what if it didn't have to be this way? What if you could nudge those restaurant margins upwards? Even by a quarter or half-point at a time.
The truth is, you can.
Why are restaurant profit margins so low?
Profit margins for restaurants are directly affected by 3 major expenses—the cost of goods sold (COGS), labor, and expenses—also known as "The Big 3." If these expenses go up more than your average restaurant revenue, your profit margins drop.
Over the past decade, sit-down eateries have seen a dramatic rise in all three categories, especially in the way of rent, food costs, and minimum wage increases. Because most restaurants couldn't grow revenue fast enough to match these expenses, profit margins declined.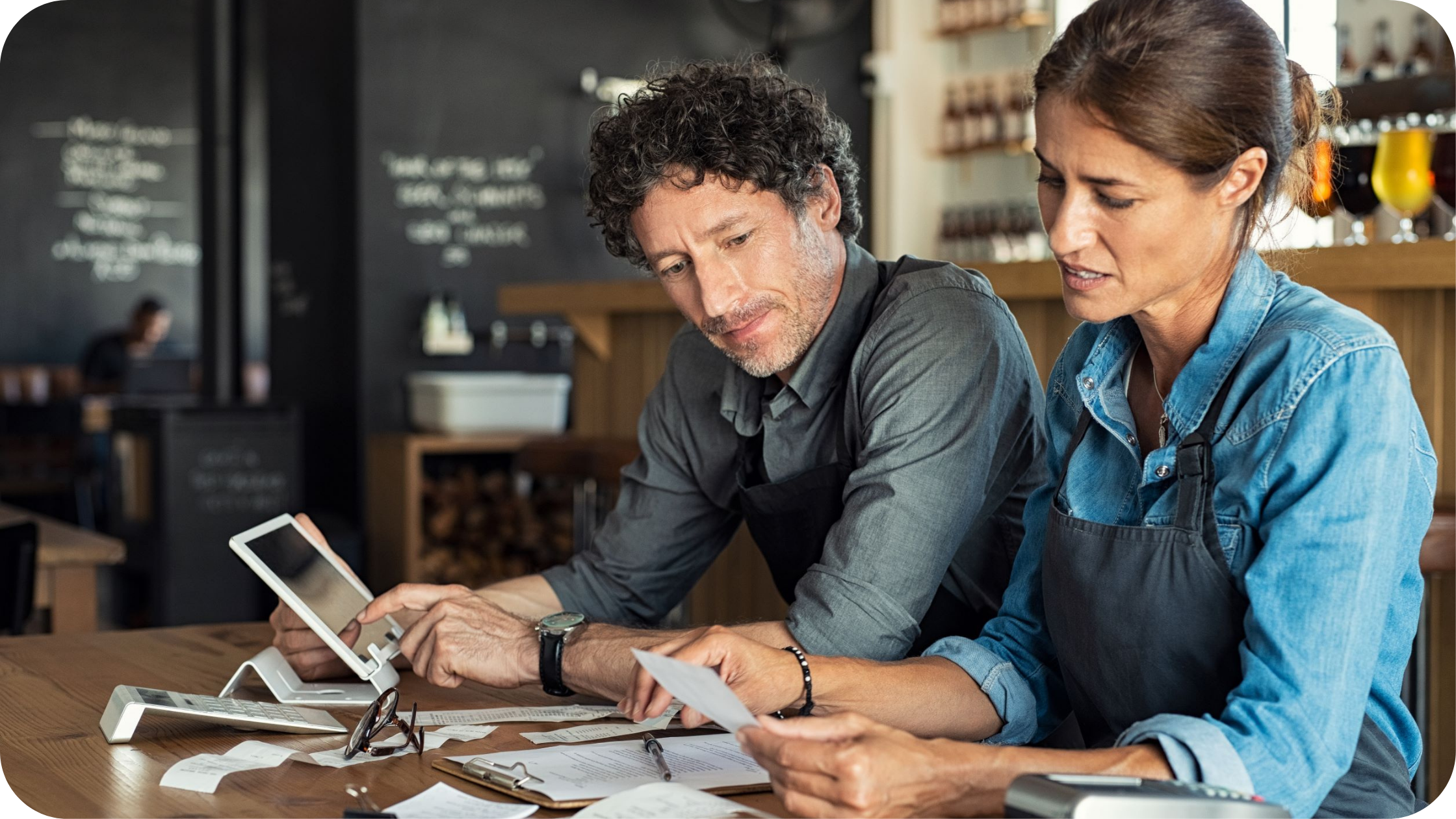 Then COVID hit.
And over the next two years, those margins went from slim to non-existent. With dining rooms shut down and waitstaff dismissed, everything came to a standstill. Then, as restaurants opened up, inflation and supply chain issues drove food costs into the stratosphere.
To make matters worse, while other industries sprinted to cloud-based technologies, many dine-in restaurants were still saddled with outdated software and overpriced delivery service apps.
So, profit margins? Yeah, they're pretty bad.
But with technology (and a little creative thinking), getting those margins up is not only possible, it's plausible.
How to increase restaurant sales (and decrease costs).
If you want higher profit margins, you must do two things: increase revenue and decrease expenses.
For years, casual and family restaurants have known these principles but struggled to progress with their current strategies of more staff meetings, cheaper goods, and more print advertising.
This article, part of our "Points of Profit" series for restaurants, steps away from these methods and focuses on integrating the right technology into your restaurant so you can increase revenue through digital marketing and upselling, and decrease expenses through consolidating technology and getting the most from your labor.
By gradually taking the following steps, you'll be able to finally move the proverbial profit needle in the positive direction. And quite possibly, even into double digits. Let's dive in.
1. Take control of your waitlist.
The waitlist is command central for the floor. This is where you can see table statuses, manage waiting parties, and plan for reservations. Even if you're not ready to take online reservations yet (see step 2), a digital waitlist enables you to keep tables filled and turning, especially during busy shifts. It also prevents overcrowding at the front door and assures guests their table is saved (and that they'll be notified when it's ready) if they prefer to run an errand up the street while they wait.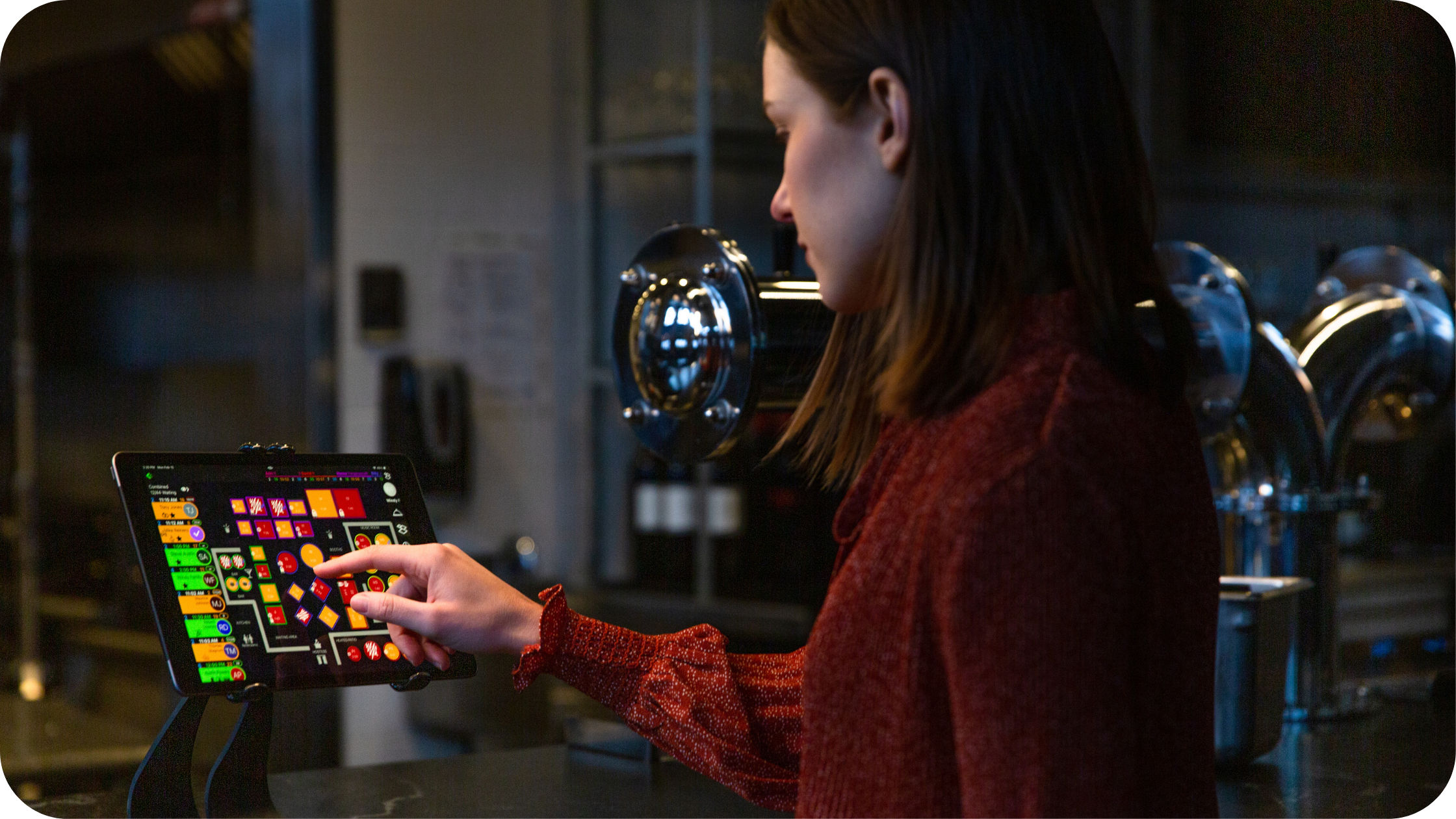 Make sure these features are included in your waitlist:
Instant notifications. Text guests to let them know when their table is ready
Table management. Keep track of seated tables and give accurate wait times
Marketing Integration. Collect guests' email data and send promotions
POS Integrations. Connect to the waitlist so guests can pre-order while they wait
"When we had a 2.5-hour wait for our in-house dining on the July 4th weekend, people could opt out [of the waitlist] and order online/takeout instead." –Ray Villaman, Owner of Base Camp Pizza Co., South Lake Tahoe, California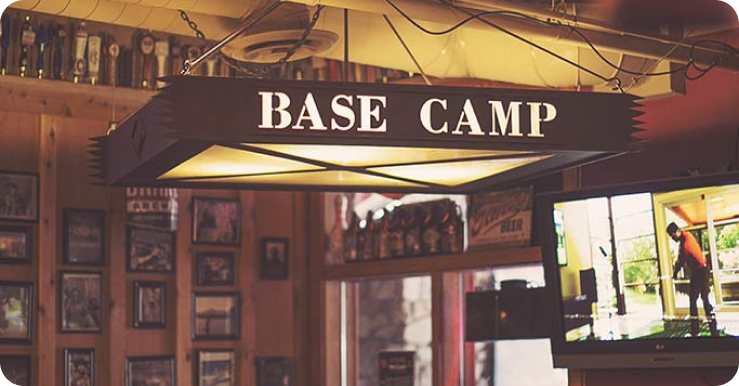 Solution: SpotOn Reserve
Available as a stand-alone product, SpotOn Reserve has a digital online waitlist and host app that can quickly be added to your operations to tame even the longest lines and help fill no-shows and cancellations. And when you're ready for more, it integrates seamlessly with SpotOn's complete suite of restaurant products.
SpotOn Reserve provides:
Real-time, 2-way texting to communicate with waiting guests and speed up seating
Features for guests to add themselves to the waitlist and see their place in line
POS integration so guests can opt-out of  the waitlist and order takeout instead
Marketing integration at no extra cost so you can own your guest information
2. Empower guests with online reservations.
In this digital age the majority of your guests expect to reserve tables online easily. Making this possible for them is critical to your margins. Online reservations, done right, free staff from having to take phone reservations, and allow tables to be booked at any time according to your guidelines.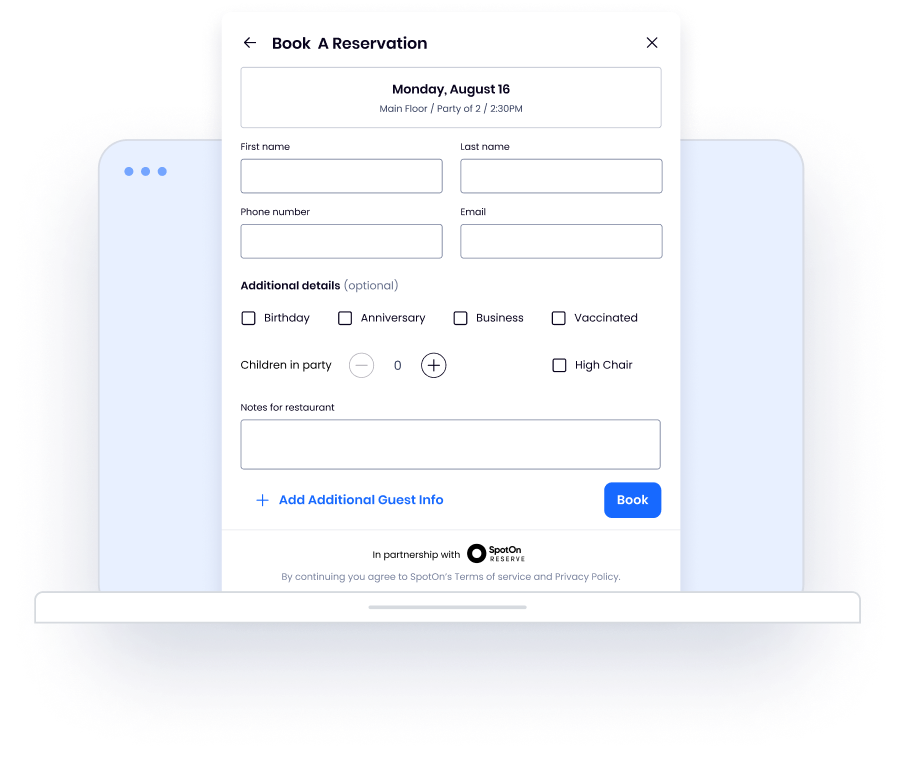 That said, you'll want to watch out for third-party reservation services that:
Charge up to $1 per cover on every reservation—even for regulars
Keep your customers' data so you can't send them promotional emails
Market against you when guests search for your restaurant on their platform
Restaurants using SpotOn Reserve saw a 75% reduction in no-shows.*
Solution: SpotOn Reserve
Along with the waitlist feature, SpotOn Reserve's online reservation tools can automatically handle the most-finicky reservation requests. With it, your restaurant can:
Accept reservations through Google or your website and skip third-party fees
Track and keep in touch with customers without going through another service
Integrate with a SpotOn POS to alert FOH staff about VIPs and food allergies
Send automatic text reminders to guests reducing the number of no-shows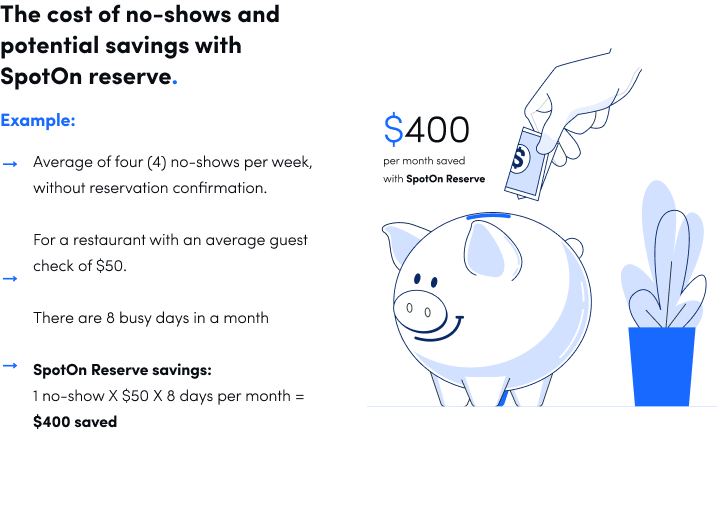 3. Become best friends with Google.
More than 64,000 searches a second are done on Google, and restaurant queries are consistently in the top 20. If you want to show up there, you need to set up your Google My Business—a free business profile on Google—and keep it up to date.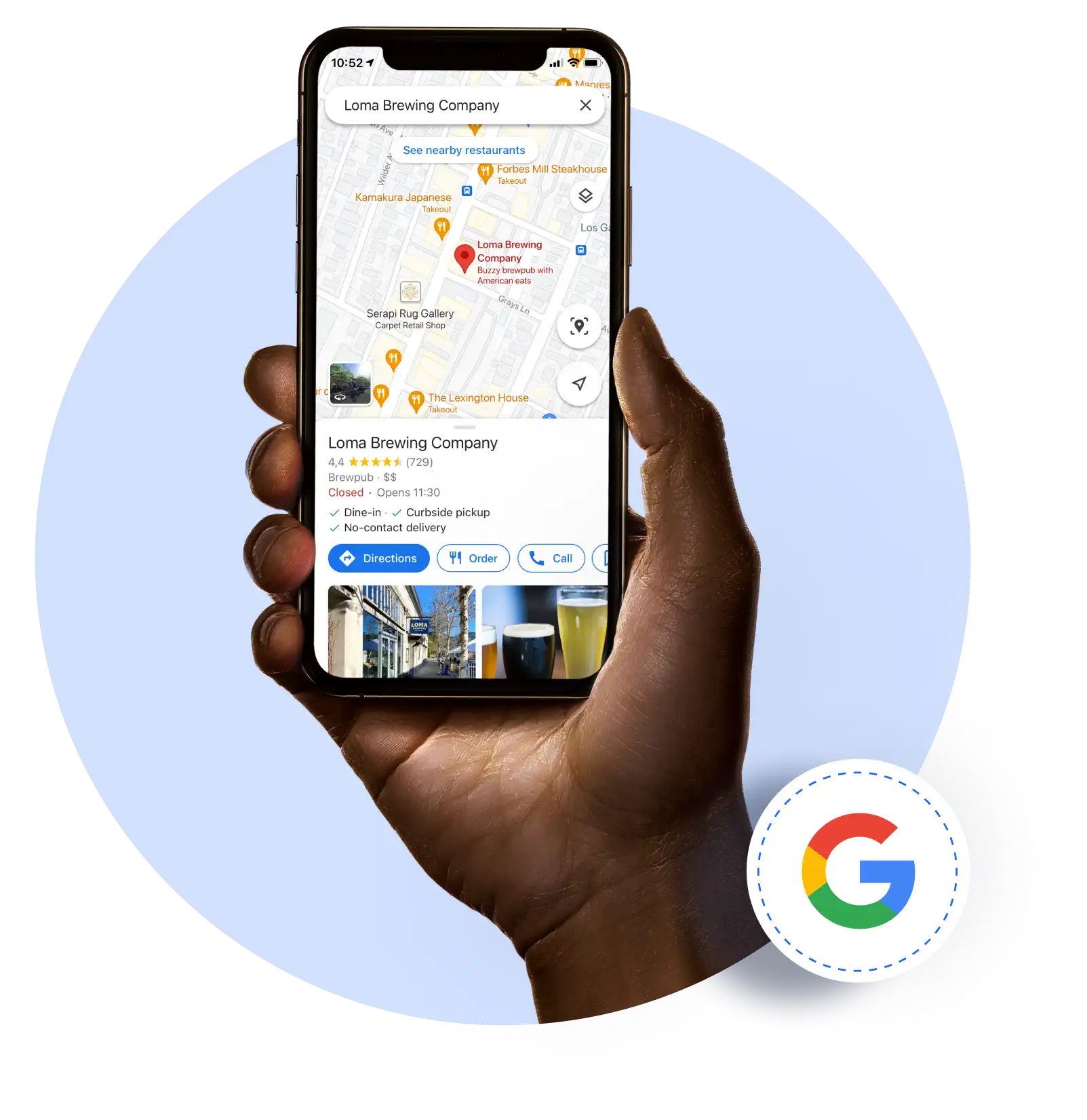 Google My Business allows you to:
Be seen by customers looking on Google for a place to eat in your area
Engage with guests with online ordering, reservations, and reviews on Google
Keep guests updated on your menu items and operational hours on Google
94% of diners base their decisions of where to eat by reading reviews.
Solution: Google My Business through SpotOn
Through a partnership with Google, restaurants can create a Google My Business profile with SpotOn in just a few minutes (instead of several days) and gain the ability to:
Keep menu items synced with Google all from a single platform
Enable guests to reserve tables through Google without third-party fees
Connect your online ordering with your Google profile (more info below)
4. Add online ordering to your website.
Online ordering opens up a new revenue stream for your restaurant. And while third-party platforms may increase your reach, adding direct ordering to your website lets you avoid their exorbitant fees (upwards of 30%) when guests already know where to find you.
When setting up your online ordering, remember to:
Factor in fees for customers who prefer to get their orders through delivery
Integrate your online ordering with Google to maximize your customer reach
Connect your ordering platform to your email list for sending out promotions
40% of customers prefer to order directly via a restaurant's own branded website or app.
Solution: SpotOn Order & Delivery + Order with Google
SpotOn Order & Delivery, a commission-free online ordering tool, connects your digital menu to your website, making it easy for your customers to order online. And by bypassing third-party delivery apps, you'll also be bypassing their exorbitant fees and commissions, with only a one-time menu setup charge and an affordable, flat monthly software fee that helps you keep more of your sales in your pocket. On top of that, it has some notable features that put you in control of the ordering process. These include:
A unique flat-rate delivery partnership with DoorDash
Pacing options that control incoming orders based on kitchen capacity
Google integration so customers can order directly from your Google page
The ability to automatically import new guests into your customer database
5. Give servers a POS in their pocket.
Servers take an average of 15,000 steps in an 8-hour shift. But handheld devices give your waitstaff a POS in their apron so they can spend less time walking and more time connecting with guests.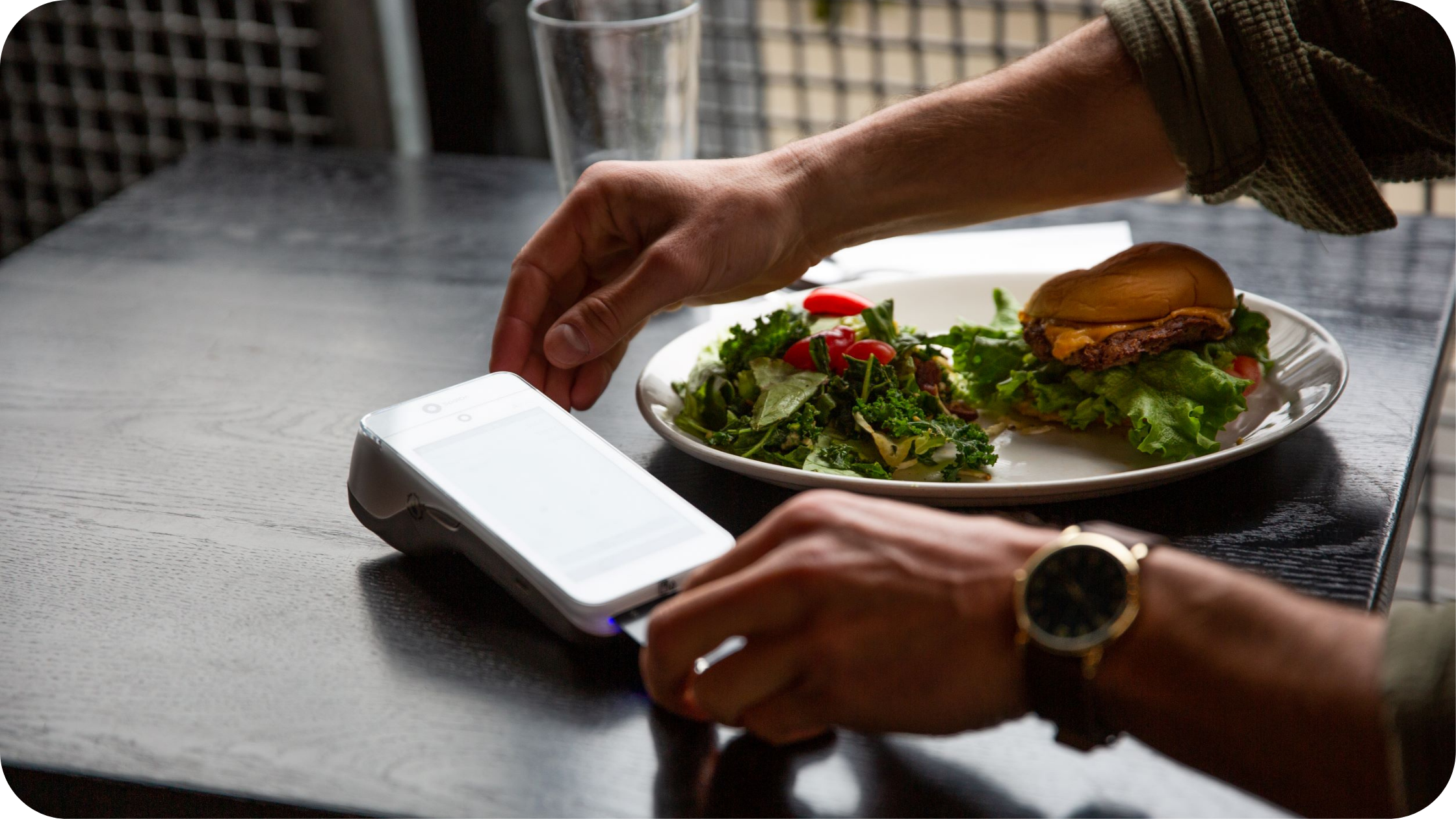 Your restaurant profit margins feel the love too because you're able to:
Reduce labor costs with the same staff covering more tables
Promote bigger ticket sizes with faster service and more upselling
Keep your staff happy with more tips at the end of every shift
Restaurants that use SpotOn Serve saw average tips increase from 19% to 24%.*
Solution: SpotOn Serve
SpotOn Serve is SpotOn's own handheld device for restaurants. It can take orders, run cards, close out checks, and even print out receipts right at the table. It integrates seamlessly with SpotOn's other restaurant products, making it the ultimate portable POS system. After using SpotOn Serve for several months, Von Elrod's—a popular brewery in Nashville—reported:
The same floor can be run with 6 servers instead of 10
Staff members saw an average tip increase of 5%
On average, beers hit the table in 2 minutes instead of 10
6. Let diners order from their phone with QR codes.
Picture this: a guest wants another cocktail, but their server is tied up. Then, 5 minutes later, when the server suggests another drink, they decline. Money lost. If there had been a QR code at the table, the guest could've ordered the cocktail (and maybe nachos too) from their phone. They get the drink. You get the sale. Win-win.
QR codes enable you to:
Capture every upsell the moment guests think about it
Maximize labor by freeing servers from extra ordering
Give guests more control over their dining experience
"SpotOn's QR Code technology allows guests to get a second or third beer without a long wait time or to get up to go somewhere to get it. We were typically seeing between $30 – $32 per guest average, and now we're seeing $40 – $50 per guest average. We owe that to those additional beverages hitting those guest checks." –Hillary Holmes, General Manager, Von Elrod's Beer Hall and Kitchen, Nashville, TN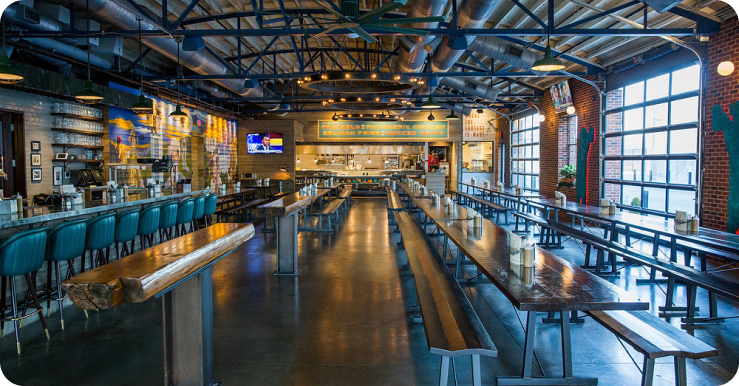 Solution: SpotOn Order
SpotOn Order provides restaurant QR codes for tables that give guests the ability to order and pay from their phones. By pointing their camera at a code, guests at your restaurant can send orders directly to the bar or kitchen or pay for their check as soon as they're ready. With SpotOn QR codes, your customers can:
View your online menu while they wait in line or at a table
Order more drinks or appetizers while they wait for their food
Settle their check as soon as they are ready to leave
7. Make better decisions with better reports.
What's your best (and least) selling item? Who are your most loyal guests? Where should you be putting your marketing efforts? A smart operator knows the devil's in the data. And answers to questions like these show you what's working (or not) and where to put your money to push up margins. So, when looking at your reporting options, consider these factors:
Answers to your questions should be easy to get and easy to understand
Your data should be in the cloud so you can access your reports from anywhere
Integration with your entire system is crucial for getting an accurate bird's-eye view
"SpotOn is the only tech partner who gives us the ability to look at our entire brand as a whole, and have consistency in resources and reporting across our business areas." –Chef Matthew Kenney, CEO, Mathew Kenney Cuisine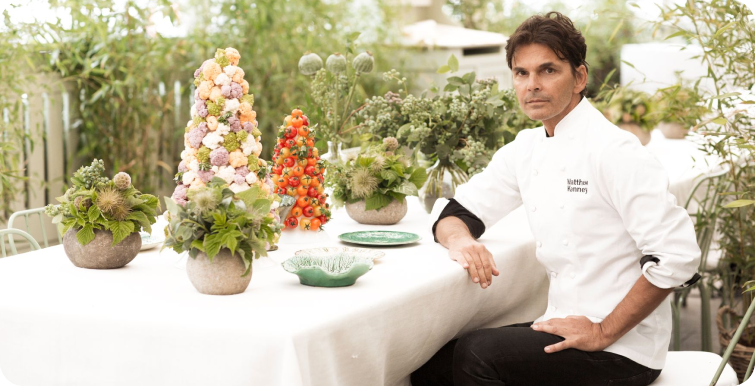 Solution: SpotOn Restaurant
SpotOn Restaurant point-of-sale comes with a comprehensive restaurant reporting tool that gives restaurant operators the 30,000-foot view (food and labor) or the dialed-in worm's-eye view (second-best-selling menu item) of their operation. With it, they know exactly where to make adjustments to grow profit. It has:
75+ interactive reports to give you the full scope of your data
A clear dashboard that shows real-time trends across any time period
Alerts that keep restaurant operators updated on key financial thresholds
Reports across payments, the waitlist, and reservations for the big picture
Remote access to cloud reporting that gives real-time data right to your phone
Double-digit margins are attainable.
These are just a few of the ways your casual or family establishment can take advantage of technology to push your restaurant profit margins closer to the double-digit zone. To learn more, check out SpotOn's comprehensive profit margin white paper—Maximizing Profits—or utilize our restaurant profit margin calculator to see how much new revenue you could generate by implementing new technology.
At SpotOn, we've built a complete suite of products designed specifically for casual and family restaurants to increase sales and lower costs. And they're flexible, so you can implement what you need when you need it. Add a new tool, add to your bottom line. A half-a-point here, two points there. Month after month, the points of profit add up.
And ultimately, the impact will be on more than your bottom line. It'll be in the patio you can build, the pastry chef you can hire, or the vacation you can finally take. Because that's the real point of profit.
---
*Fees are current as of date of publication (May 2022). Statistics for SpotOn clients are averages based on available data for restaurants using SpotOn products over the course of 2021.