Through cuisine and hospitality, fine dining tells a story. And every day, that story is played out in the theater of your restaurant.
Your day may start by reviewing the schedule and ensuring your kitchen gets off to a good start. Next, as time passes, you cross various checkpoints like taste-testing food, inspecting stations, and meeting with staff about the strategy for the evening. Then, just before service, your chefs put the final touches on their mise en place as parties start to line up at the door. Finally, when everything is ready, the lights go down, the curtain goes up, and for the next 5 hours, your team puts on the show of a lifetime.
But even though this production may be executed with passion, it quite possibly may only be generating a little bit of profit.
In fact, in 2019, an IBISWorld report pinned the average restaurant profit margins at 6.2%. And that was before the pandemic. Now profit margins have dwindled to the point where many fine-dining establishments are fighting for survival, and restaurant operators have found themselves caught between the proverbial rock and hard place.
What if it didn't have to be like this? What if there was a way to push those profit margins up incrementally—even during uncertain times?
Well, we're here to tell you that it's not just possible but also plausible.
Why are fine-dining restaurant profit margins so low?
Profit margins for restaurants are directly affected by 3 major expenses—the cost of goods sold (COGS), labor, and overhead expenses—also known as "The Big 3." If these expenses go up more than your average restaurant revenue, your profit margins drop.
Fine dining has been particularly feeling the squeeze on their profit margins over the past few years with rising food costs, constant minimum wage hikes, and yearly rent increases.
Then, when COVID hit, the ugly got uglier.
Dining rooms were forced to shut down, restaurant staff went on unemployment, government relief was scarce, and some fine-dining establishments even pivoted to takeout and delivery just to keep their restaurant from going underwater. Then, when businesses started opening up again, fine dining found itself facing a fresh new set of challenges with supply chain disruptions, a reduced labor pool, and guests reluctant to dine out during an ongoing health crisis.
And profit margins? They've taken the brunt of the blow.
But with the right tools (and a little ingenuity), raising the bar on those margins could be a reality instead of perpetual wishful thinking.
How to increase restaurant sales (and decrease costs) in fine dining.
Higher profit margins are achieved by doing 2 things: increasing revenue and decreasing expenses.
Many fine-dining restaurant operators already know this but still struggle to make a dent in their profit margins with their current approaches of more staff meetings, better customer service, more server upselling.
While these strategies could be helpful, this article, part of our "Points of Profit" series for restaurants, focuses on how fine-dining establishments can leverage technology to grow revenue and lower expenses.
This doesn't have to be done all at once. Each step outlined below is designed to target a specific area of your operation, so you won't be overwhelmed by a wave of digital changes. And as you make gradual modifications, the potential for better profit margins will inch upwards—even into double-digit territory.
Here are the steps.
1. Turbocharge your online reservation system.
Fine dining is fueled by reservations. Putting those reservations online means guests can book tables anytime from anywhere without talking to a staff member. A good online reservation system will integrate with your POS system, automatically remind guests of their bookings, and be accessible through your website. That said, watch out for third-party reservation platforms that:
Charge up to $1 per cover on every reservation—even for your regular guests
Keep your guests' email information so you can't message them about special events
Bid against you when guests specifically search for your restaurant on their platform
"Unlike with our other system, the customers never feel rushed and the tables don't sit open for too long. With SpotOn Reserve, the tables get the full experience of the restaurant. Our average Friday and Saturday used to be $9k – $10k and now it is $12k – $14k. It runs smoother because there's no longer that big crash in the kitchen of all orders coming in at once. With an additional table turn, our kitchen is more prepared and it's very evened out." –Michael Harrel, Owner of 11th and Bay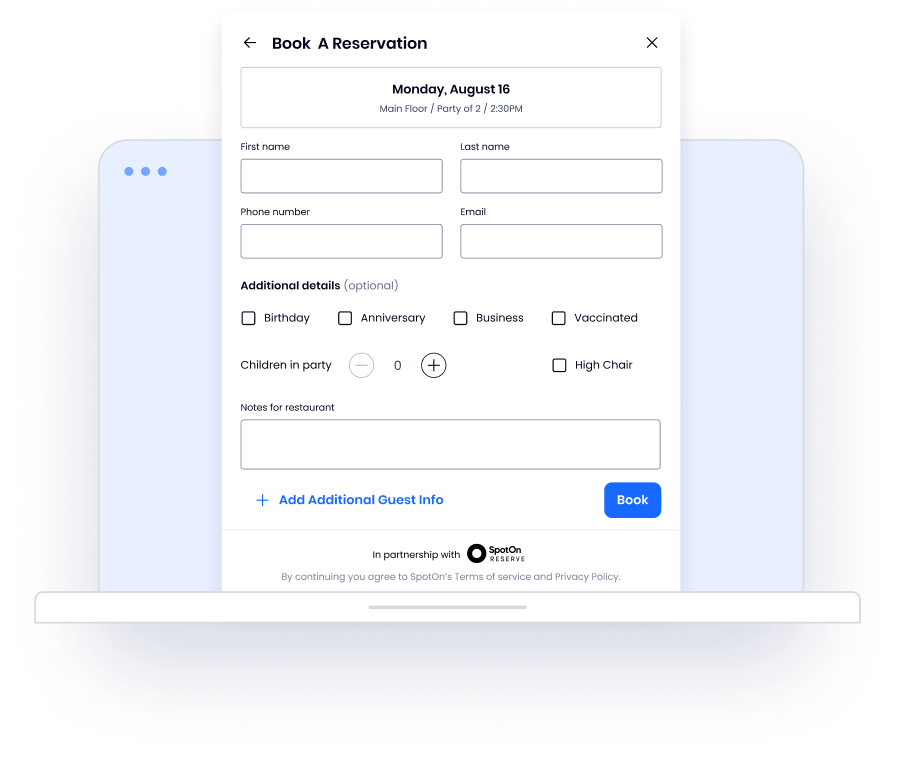 Solution: SpotOn Reserve
As a standalone product, SpotOn Reserve is an online reservation tool that can be added easily to your current operations. And with lots of settings, guests are easily guided through their booking while staying within your reservation parameters. SpotOn Reserve also connects to your website, enabling you to accept reservations without paying per/person fees from third-party platforms. Other features allow you to:
Connect a Google My Business profile to increase your online visibility for free
Integrate with SpotOn Restaurant POS, so servers are aware of guest preferences and VIPs
Send automatic text reminders to guests reducing the number of no-shows and giving them higher touchpoint service
Track and keep in touch with customers without going through another service
2. Manage your dining room with a digital waitlist.
The host stand is air-traffic control for entry into your dining room. Whether you receive reservations, walk-ins, or both, a digital waitlist enables you to seamlessly plan out the seating of all the sections in your restaurant and keep track of tables throughout their meal. And when reservations are forfeited, it allows you to recover lost revenue by quickly filling those seats with waiting parties.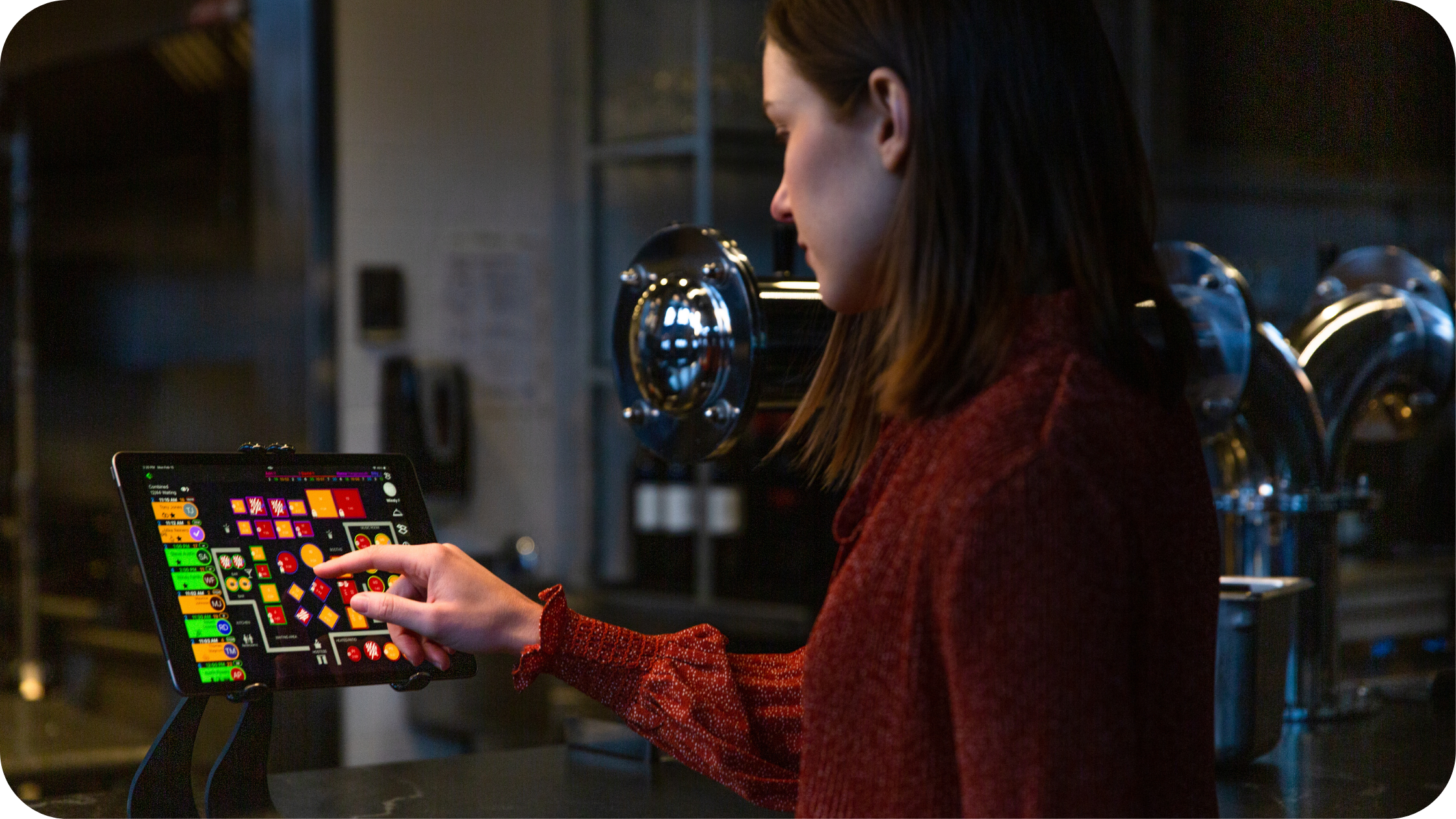 Make sure these features are included in your waitlist system:
Instant notifications. Text guests to let them know when their table is ready
Table management. Keep track of seated tables and provide accurate wait times
Marketing integration. Collect guests' data and send promotions any time of the year
Online access. Allow guests to add themselves to the waitlist from your website and Google
Restaurants using SpotOn Reserve saw a 75% reduction in no-shows.*
Solution: SpotOn Reserve
Along with reservations, SpotOn Reserve has a digital online waitlist and host app that gives you a map of your entire dining room, so the management of your table seating is a piece of cake. It also integrates with SpotOn's complete restaurant POS system, enabling you to confidently scale when you're ready to further streamline your digital operations. SpotOn Reserve provides:
The ability for guests to add themselves to the waitlist remotely and view real-time wait times to be assured of their place in line
2-way texting to communicate with waiting parties and speed up seating
POS integration, so guest information is stored and passed on to attending servers
Automatic guest data collection into the SpotOn dashboard for marketing purposes
3. Extend your online presence through Google.
More than 64,000 searches a second are done on Google, and restaurant queries are consistently in the top 20. If you want to show up on page 1 when diners search for "fine dining near me" or "best restaurant near me," you must set up (and continually update) your Google My Business (GMB)—a free business profile on Google. Your GMB account allows you to:
Be seen by guests looking for fine-dining restaurants in your area on Google Maps
Engage with guests through reservations and review management on Google
Keep guests updated on your menu items and operational hours through Google
94% of diners base their decisions of where to eat by reading reviews.
Solution: Google My Business through SpotOn
Through a partnership with Google, fine-dining restaurants can create a GMB profile with SpotOn in just a few minutes (instead of several days). With this integration, your fine-dining establishment will also be able to:
Allow guests to make reservations on Google while avoiding third-party fees
Keep critical information automatically synchronized for your restaurant's GMB profile
Manage your reviews on Google (and other sites) from a single dashboard
4. Build your fine-dining reputation with review management.
Your guests don't just come to your fine-dining restaurant for dinner—they come for an experience. And when they have a memorable one—good or bad—they're sure to post it on their favorite review or social media platform. Proactively reading and responding to your guests' negative reviews with empathy can occasionally encourage them to change their star rating. And improving your rating by even a half-star can boost revenue by 5 – 9 percent. With good review management, you'll be able to:
Understand better what your guests love (and don't love) about your restaurant
Identify and address staffing issues based on online feedback from your guests
Respond to guests directly when they have a negative (or positive) experience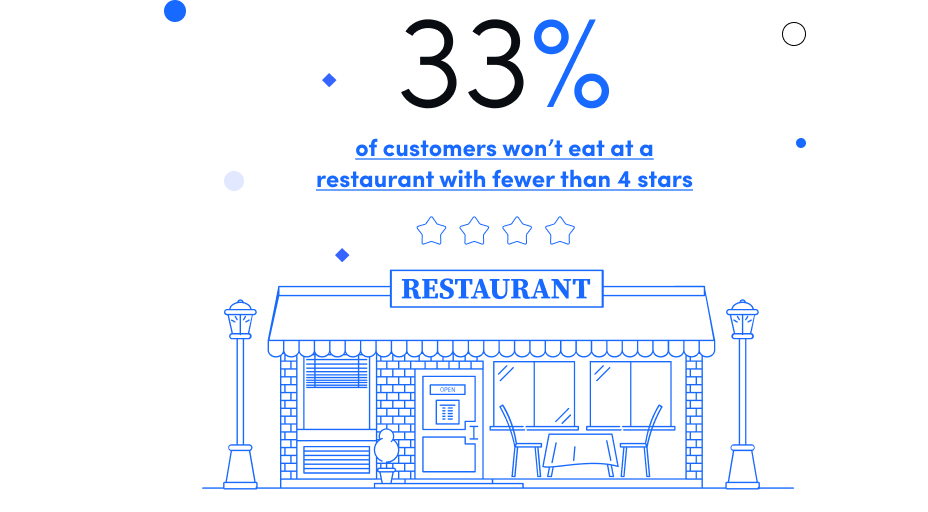 Solution: SpotOn Review Management
SpotOn Review Management is a comprehensive review management tool that consolidates reviews from multiple sources—including Google, Yelp, Facebook, and Tripadvisor—so restaurant operators can quickly moderate and respond to reviews. With SpotOn Review Management, you'll be able to:
See the trends of your star ratings on every platform from a single SpotOn dashboard
Get notifications when reviews are published so you can stay on top of your reputation
Quickly shift to review sites, so you're able to respond right away to negative reviews
5. Tame labor costs with digital labor management.
Replacing an employee is expensive. Cornell's Center for Hospitality Research puts that figure somewhere between $2,500 and $14,000 with upscale establishments being on the higher end. That's why finding the right team members for your fine-dining restaurant and keeping them is so crucial for growing profit margins. And that's where digital labor management comes in. Done right, it can help you keep your best people by streamlining schedules, simplifying tip-outs, and making sure everyone gets paid on time, every time. And as an added bonus, it can also help you keep overtime in check and stay in compliance with your local labor laws.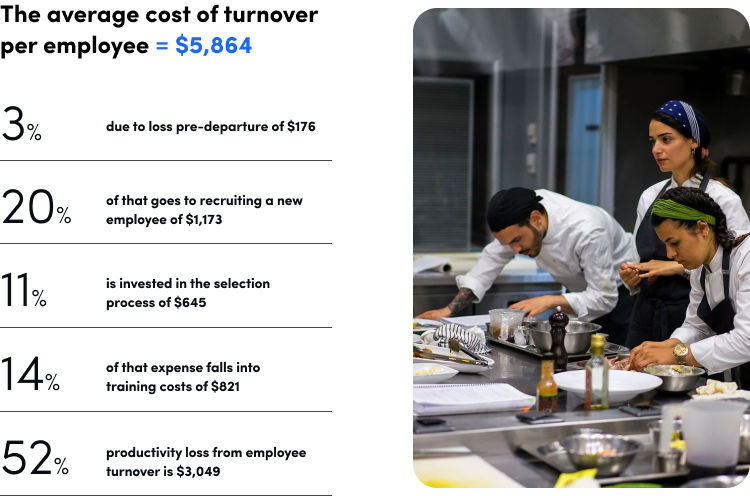 Here's why the benefits of a good digital labor management system far outweigh the costs:
Employee retention. Good employees want to work and stay at your restaurant
Labor optimization. Your workforce is organized, saving you time and money
Peace of mind. Set labor systems ensure that your operations are under control
78% of restaurateurs reported staffing to be their biggest current challenge.
Solution: SpotOn Restaurant + Dolce Integration
SpotOn Restaurant integrates seamlessly with Dolce's labor-management platform, enabling fine-dining restaurant operators to easily monitor and oversee every aspect of their team. And with its robust set of tools, Dolce eliminates the need for other third-party scheduling and payroll applications.
With SpotOn and Dolce combined, your fine-dining establishment can:
Streamline tip pooling and eliminate time-consuming cash distributions by exporting tips to payroll or paycards
Schedule staff, assign budgets, compare labor in real-time, and be alerted of possible overtime risks
Enforce clock-in and clock-outs right from your POS and create systems to avoid future wage claims, break violations, and compliance issues
Manage employee paid time off and sick time with shift-trading through a single platform
Eliminate antiquated tip-out systems, Excel spreadsheets, and manual POS data pulls
6. Put a handheld POS in every server's apron.
Servers are the bridge between your culinary delights and your guests' experience. And when you give them the power to fulfill requests from handhelds, you're giving them time to build meaningful connections throughout each course of the meal. And with a faster ordering process, guests tend to request more, knowing that their orders will arrive at their table sooner than later. This drives sales, creating a positive impact on your bottom line.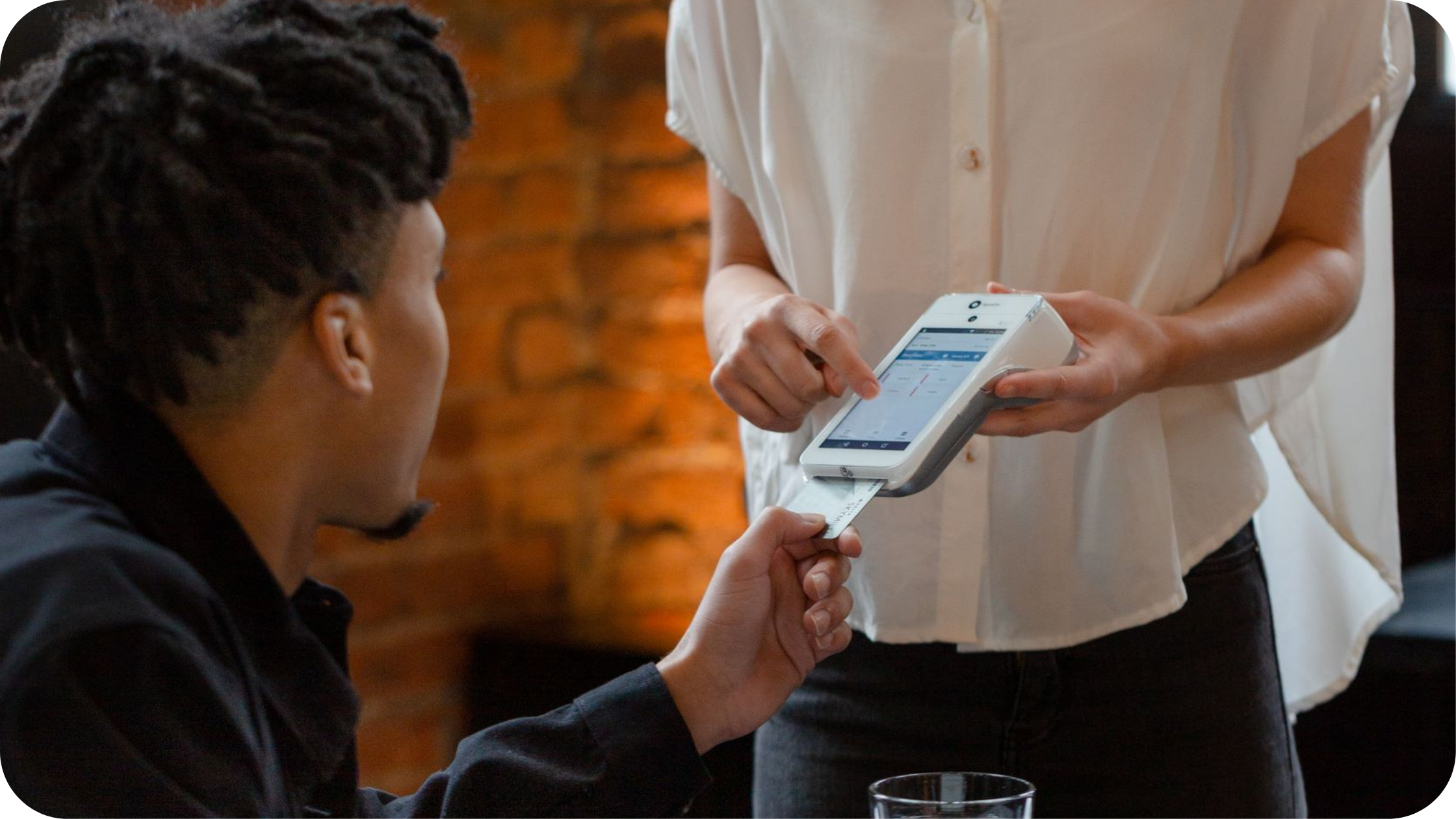 Handhelds also enable you to:
Reduce labor costs with the same staff covering more tables
Promote bigger ticket sizes with faster service and more upselling
Keep your team happy with more tips at the end of every shift

Restaurants that use SpotOn Serve saw average tips increase from 19% to 24%.*
Solution: SpotOn Serve
SpotOn Serve is SpotOn's own handheld device for restaurants. It can take orders, run cards, close out checks, and even print receipts right at the table. It integrates seamlessly with SpotOn's other restaurant products. SpotOn Serve helps you to:
Send orders to the bar and kitchen in real-time and impress guests with instant service
Reduce the number of back-and-forth trips servers make from the kitchen to tables
Expand your service area to roofs, gardens, and patios with cellular technology
See previous guest preferences from handhelds with a SpotOn Reserve integration
7. Empower guests to take action with QR codes.
Throughout their meal, your guests get inspired. Perhaps an appetizer is so flavorful they want another one. Or maybe they have a sudden impulse to switch to a fuller-bodied wine. Or, possibly halfway through their steak, they want to try another type of sauce. Whatever the immediate desire, QR codes can make it happen faster. With just a scan from their phone, your guests have the power to order that second glass of wine or crème brûlée the instant the idea arises. As one fine-dining establishment aptly put it, QR codes enable servers to be "hospitality professionals instead of order takers." And with more sales taking place, your profit margins will love you for it too. QR codes help you:
Capture every upsell the moment guests think about it
Maximize labor by freeing servers from extra ordering
Give guests more control over their dining experience
After using QR codes for 12 months, SpotOn clients saw a 3% increase in check averages and a 9% increase in total sales.*
Solution: SpotOn Order
SpotOn Order provides restaurant QR codes at the table, so fine-dining guests have the freedom to order and pay from their phones. By pointing their camera at a code, guests can send orders directly to the bar or kitchen or pay for their check with just a couple of taps on their phone. With SpotOn QR codes, your guests can:
View your drink lists or any of your menus online at any time during the meal
Order a second round of drinks or appetizers without a server being present
Settle their check right from their phone as soon as they are ready to leave
8. Make smart decisions with precise reporting data.
Fine dining is all about the details. And when you know every minute aspect about your guests and sales, you can make the adjustments needed to nudge your profit margins forward. What's your best (and least) selling menu item? At what times did your most popular dishes sell out? Who were the guests that spent the most this evening? This month? What wine brought in the most profit over the past year? Who was your top-selling server over the past week? A sound reporting system will give you answers to questions like these and more. So, when looking at your reporting options, consider these factors:
Answers to your questions should be easy to get and easy to understand
Your data should be in the cloud so you can access your reports from anywhere
Integration with your entire system is crucial for getting an accurate bird's-eye view
"SpotOn is the only tech partner who gives us the ability to look at our entire brand as a whole, and have consistency in resources and reporting across our business areas." —Chef Matthew Kenny, CEO, Mathew Kenny Cuisine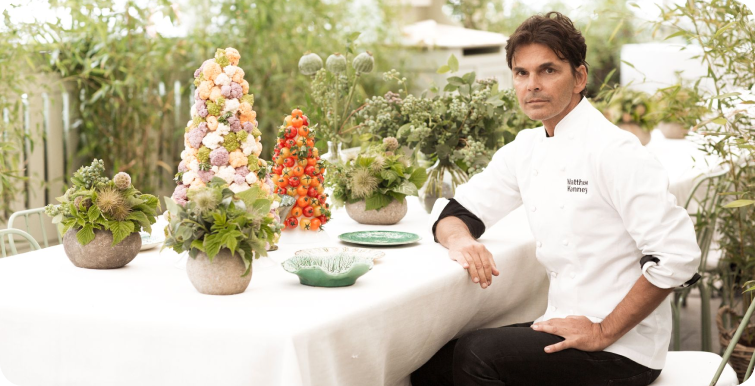 Solution: SpotOn Restaurant
SpotOn Restaurant point-of-sale comes with a comprehensive restaurant reporting tool that gives fine-dining operators the 30,000-foot view (food and labor trends) or the 5-inch close-up view (second-best-selling menu item) of their operation. With these critical data points, they know exactly where to make adjustments to grow profit. SpotOn's reporting comes with:

75+ interactive reports to give you the full scope of your data
A clear dashboard that shows real-time trends across any time period
Alerts that keep fine-dining operators updated on key financial thresholds
Reports across payments, the waitlist, and reservations for the big picture
Remote access to cloud reporting that gives real-time data right to your phone
Fine-tune your fine-dining restaurant profit margins.
Fine dining is the ultimate culinary experience brought to life. And the future of restaurant profit margins in upscale establishments lies in elevating that experience to new heights. This article has explored how implementing the right technology can do just that, and help you build meaningful connections without compromising hospitality.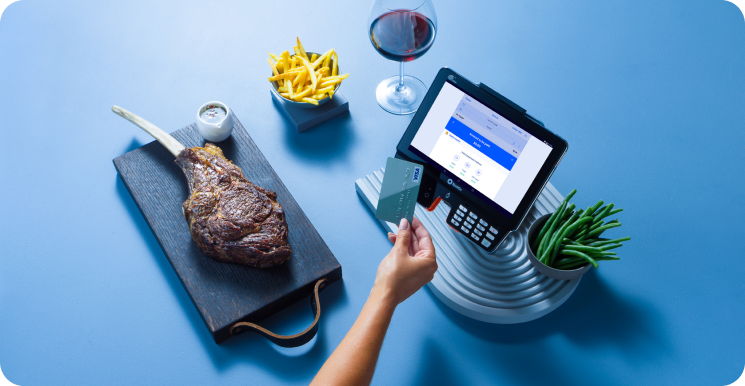 To learn more, check out SpotOn's comprehensive profit margin white paper—Maximizing Profits—or utilize our restaurant profit margin calculator to see how much new revenue your fine-dining establishment could possibly generate by implementing new technology.
At SpotOn, we've built a complete suite of products designed specifically for fine-dining restaurants to increase revenue and lower overhead expenses. And they're flexible, so you can implement what you need when you need it. Add a new feature, add to your profit margins. A half-a-point here, two points there. Month after month, the points of profit add up.
And ultimately, the impact will be on more than your profit margins. It'll be in the award-winning sous chef you can bring on, the rooftop terrace you've always wanted to build, or that European trip you can finally take. Because that's the real point of profit.
---
*Fees are current as of date of publication (May 2022). Statistics for SpotOn clients are averages based on available data for restaurants using SpotOn products over the course of 2021.