With the 2023 National Restaurant Association Show in my rearview, a bag full of tchotchkes (like custom ketchup bottles from Kraft Heinz), and my head full of inspiration from more than 900 product categories, it's time to dive into the captivating trends and insights from this year's show.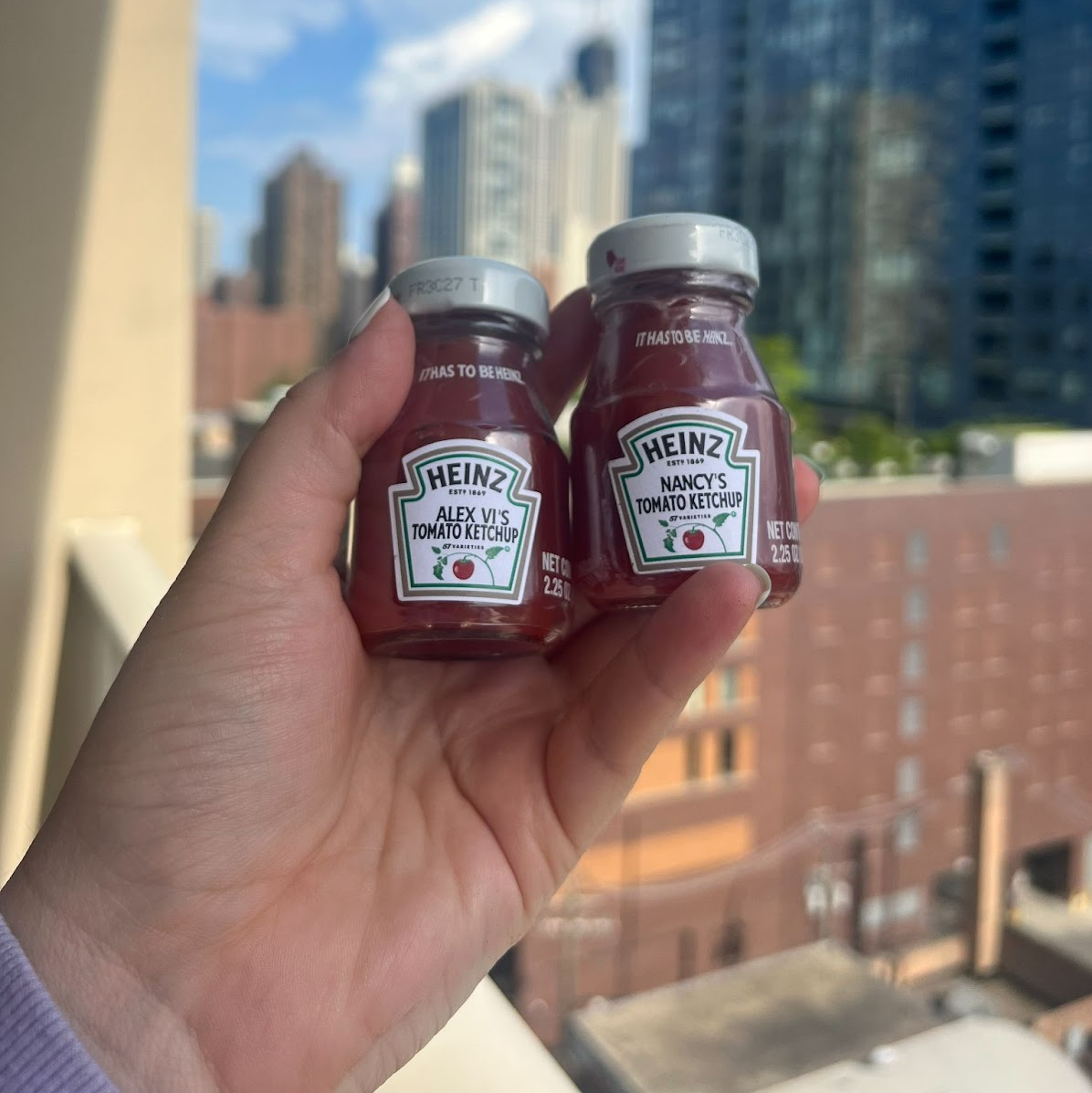 From sustainable to-go products and alternative food & beverage options to robot-made lattes and hamburgers, there was no shortage of concepts aimed at captivating the evolving tastes and needs of today's consumers. There's no denying the sheer breadth of talent and ingenuity on display at this year's show.
But with that ingenuity comes decisions for restaurant operators. Is a robot a good investment? Does your restaurant need new to-go packaging? And are zero-proof drinks really a necessary addition to your menu? The questions and decisions never stop when you work in the restaurant industry, but addressing these 3 trends can help you make educated choices as we head into the second half of 2023 and look toward 2024.
1. Tech
While tech has been trending for many years, it was the star of the show at this year's National Restaurant Show, with automated options everywhere you looked. An after-effect of the pandemic and labor shortage that came with it, it's no surprise our industry is evolving, and restaurants are incorporating technology solutions.
Just take it from our Chief Product Officer, Bryan Solar who had this National Restaurant Show takeaway: "When you're the last to know about and adopt technology, you're competing with restaurants that have already seen their costs reduced and revenue increase as a result of new tech. They're using a stand-mixer, and you're working with a wooden spoon."
Those restaurants short on staff can now use robotics and programmable machines to automatically make drinks and flip burgers. Managers short on time can rely on tech for scheduling, tip distribution, and payroll (hello, SpotOn Teamwork). And every operator can use tech to boost the guest experience with loyalty programs, handhelds, and QR codes.
To help restaurants prioritize when it comes to implementing new technologies to tackle labor costs, SpotOn hosted an educational session at the show. Read all about it in Hospitality Technology, which details the challenges restaurateurs face when it comes to tech, the cost-benefit analysis they work through, and other industry tips from our educational session.
2. Sustainable products
From better to-go packaging to food waste solutions that can help you save money, consumers want to know the brands they're purchasing from are doing what they can to minimize waste. In fact, according to Technomic's Director of Consumer and Industry insights, Robert Byrne, who spoke during the educational session, "The Gen Z Effect: Redefining Dining Choices and New Experiences for a New Generation," Gen Z consumers are particularly concerned about the catastrophic impacts of climate change and want to work with brands who focus on sustainability.
At the show, this meant, reusable and recycled packaging, technology solutions that take photos of uneaten food you throw away (helping you identify what you're ordering too much of or what guests do and don't like), and cloud-based cookware that automatically fills itself with exactly the right amount of water or oil (reducing waste).
3. Inclusive food and beverage options
Zero-proof drinks. Meatless burgers. Probiotic sodas. Gluten-free cookies. So. Much. More. The variety of samples at the show seemed endless. But as stated during an educational session led by Technomics, options are key, and the hospitality industry is embracing inclusivity and expanding its offerings to satisfy the evolving tastes of food and beverage connoisseurs.

Consumers are craving new, fun menu items, and functionality and customization of menu items is key to attracting customers. And with 35% of people ages 21 and up abstaining from drinking alcohol in the US (Gallup 2022), and 10% of Americans over 18 considering themselves vegan or vegetarian (Alliance for Science), it's more important than ever to add items that are inclusive and allergy friendly.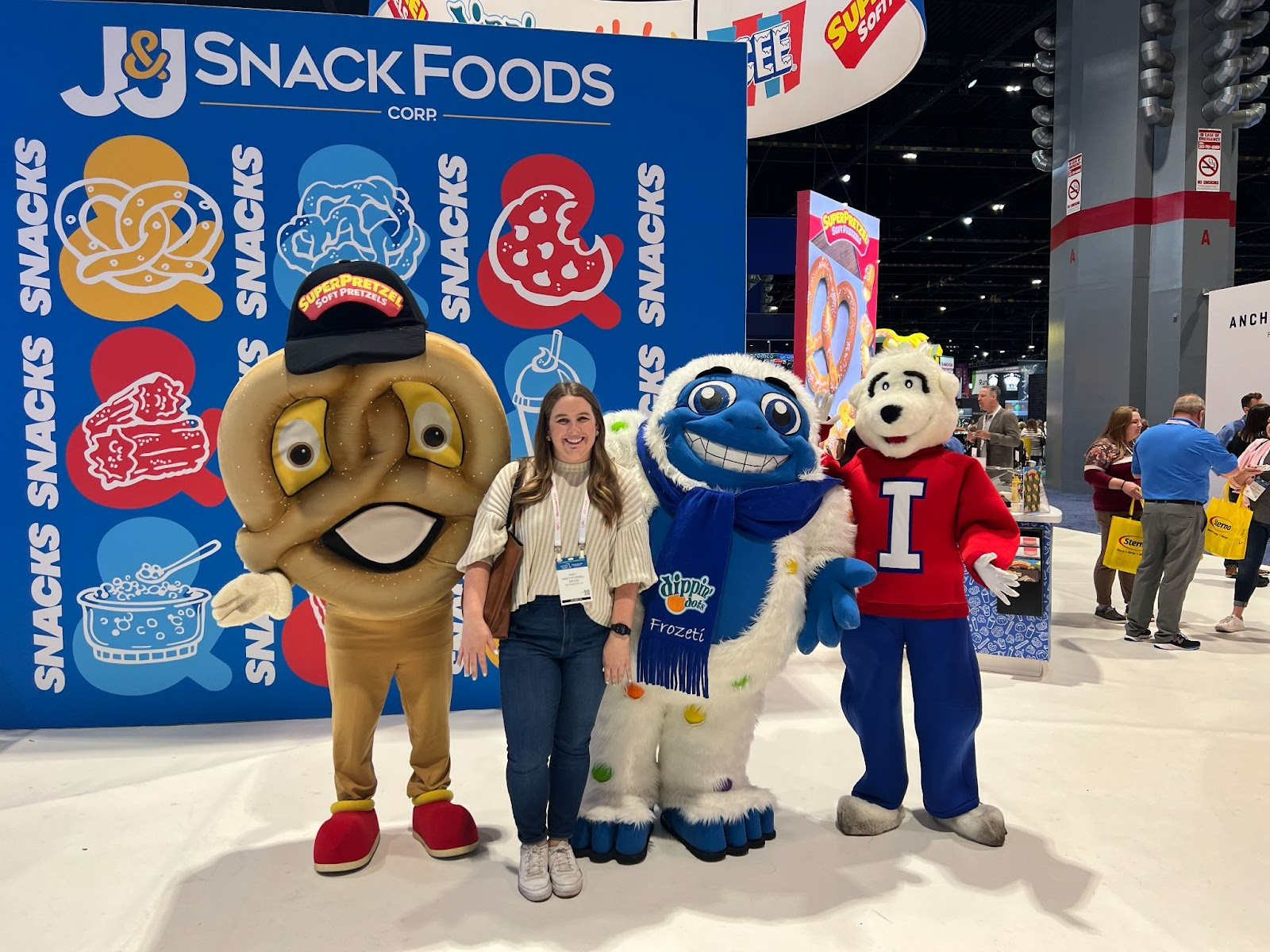 Whether you sell Dippin' dots (a personal fave) or run a mom and pop diner, many of the trends on display at the 2023 National Restaurant Association Show are here to stay—and topics you should consider as you plan for the rest of 2023.
I'd love to know what you think about these trends. Feel free to send me an email with your thoughts and I may include them in my next blog.
---