It's been an energizing several days at the National Restaurant Association Show in Chicago—full of insightful conversations, thousands of steps, and friends old and new. But the best thing about the show is the opportunity to hear what's top-of-mind for restaurant operators. Getting their reactions and feedback to our new innovations in real-time is invaluable and incredibly special. Restaurant operators have always been, and continue to be, our true north. Speaking with our partners and potential partners was equally exciting. We're big believers in the fact that we can't build everything. But it is critical that we build the coalition (and integrations) that our restaurant owners need to be successful. It was great meeting so many people committed to the success of the restaurant industry and collaborating with best-in-class partners across the space.
The National Restaurant Association Show is huge for our industry. Seeing new innovations and solutions to long-standing challenges all under one roof always helps me see the industry with fresh eyes. There's some incredible stuff happening. Here are some of the big trends I've taken away from this year's show.
1. Labor management and automation are paramount
Unsurprisingly, labor remains a key focus for the industry. According to the 2023 State of the Restaurant Industry report from the National Restaurant Association, 89% of operators cite higher labor costs as a significant challenge. Restaurant owners and operators are meeting stubborn labor challenges with broad solutions. On the one hand, you're seeing technology replacing labor, like robot bussers. (While I believe these solutions are still years out from mass adoption, the rate of improvement is incredible.) On the other hand, the bulk of the innovation is focused on immediately applicable use cases around streamlining existing labor and using technology to improve efficiency, retention, and costs. Rather than seeing the server or general manager as a silo, there seems to be more of a focus on team efficiency. SpotOn stands firmly in that second category.
Rather than replacing labor, we're focused on making an operator's workforce more effective. For example, our new SpotOn Handheld has been designed to help servers turn tables faster thanks to simplified menu navigation and quicker bill presentation and payment. Tools like QR codes and KDS enable both the front-of-house and back-of-house to handle more volume by making the order and hand-off process smoother. SpotOn Teamwork streamlines labor management, freeing up staff to focus on the guest experience. Finding scheduling tools, visibility into employee earnings, faster payroll and tip distribution, and protection from compliance-related penalties all in one place is a huge win for today's restaurants.
After using SpotOn Teamwork for one year, Boqueria saw time-savings of 2,500 hours and cost-savings exceeding $100,000.
The numbers speak for themselves. As Emma Blecker, Chief of Staff and Director of Business Systems at Boqueria, revealed during the "Build Your Dream Team with the Right Tech" educational session at the show, after using SpotOn Teamwork for one year, Boqueria saw time-savings of 2,500 hours and cost-savings exceeding $100,000!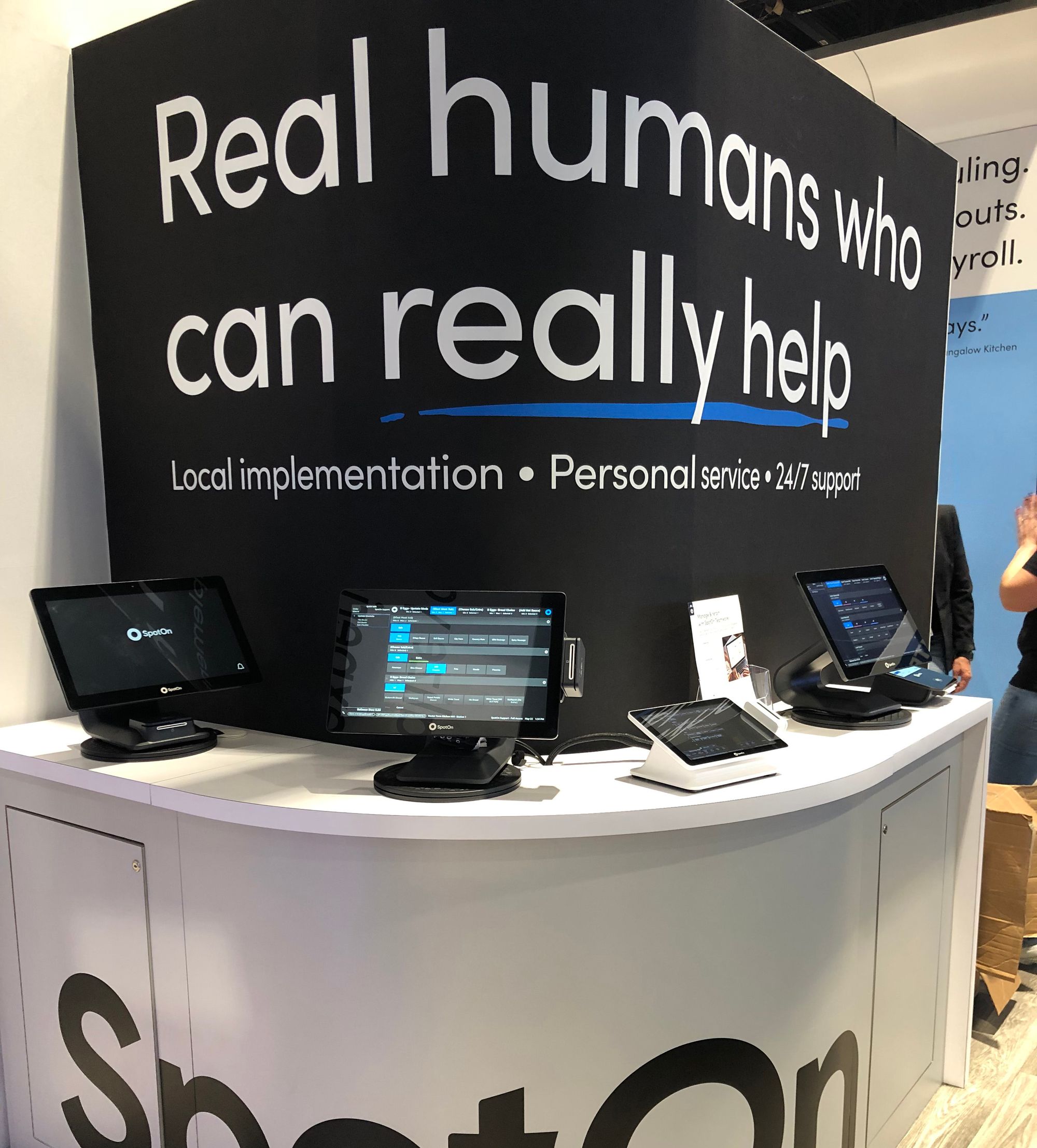 2. There's curiosity, but not yet full adoption of AI
Everyone's exploring how generative AI is and will be applicable to our industry. Right now, tools like ChatGPT are the shiny new thing and in my opinion, these tools are being used more in sales pitches than in practical implications. Implementing technology for technology's sake can lead to a ballooning tech stack that doesn't end up making people's lives any easier. Practical technology will help you thrive, and I'm confident this is coming broadly though it's still very early days.
At SpotOn, we're known for our insightful reporting, and we're always looking to make advancements. One thing I'm looking for is ways to bring restaurants new insights, helping them do more with reporting and making it easier to apply data to real-world operations. I can also see how large language models can have a positive impact on the onboarding process. How can we better serve our newest restaurant clients (and their staff) and help them hit the ground running? Anything that helps operators drive profits and maximize efficiency sooner rather than later is worth considering.
3. The key to profit protection
Profit.
Margin.
Business certainty and viability in uncertain times.
So much that comes out of actually running your business is understanding your restaurant profit margins and what's happening to your business. When you're the last to know about and adopt technology, you're competing with restaurants that have already seen their costs reduced and revenue increase as a result of new tech. They're using a stand-mixer, and you're working with a wooden spoon.
So how can we democratize technology so that the mom-and-pop taqueria, like my grandmother used to own, can compete and win against a national chain that's investing many millions in tech? How can we make tech approachable to encourage participation? Your local coffee shop isn't going to install a robot barista, but the operator can leverage technology to better understand the financial health of their business. We can provide functional tools, like actionable data or handhelds, that work on an extended patio and get them to that elusive third turn.
Protecting profits also means consolidating your tech stack. Many restaurants spent the past couple of years growing an expansive collection of tech providers. Now they're dealing with the fees, support teams, and headaches that come with it. Tuning out the noise and focusing on products that will make an impact on a restaurant's bottom line is worth focusing on.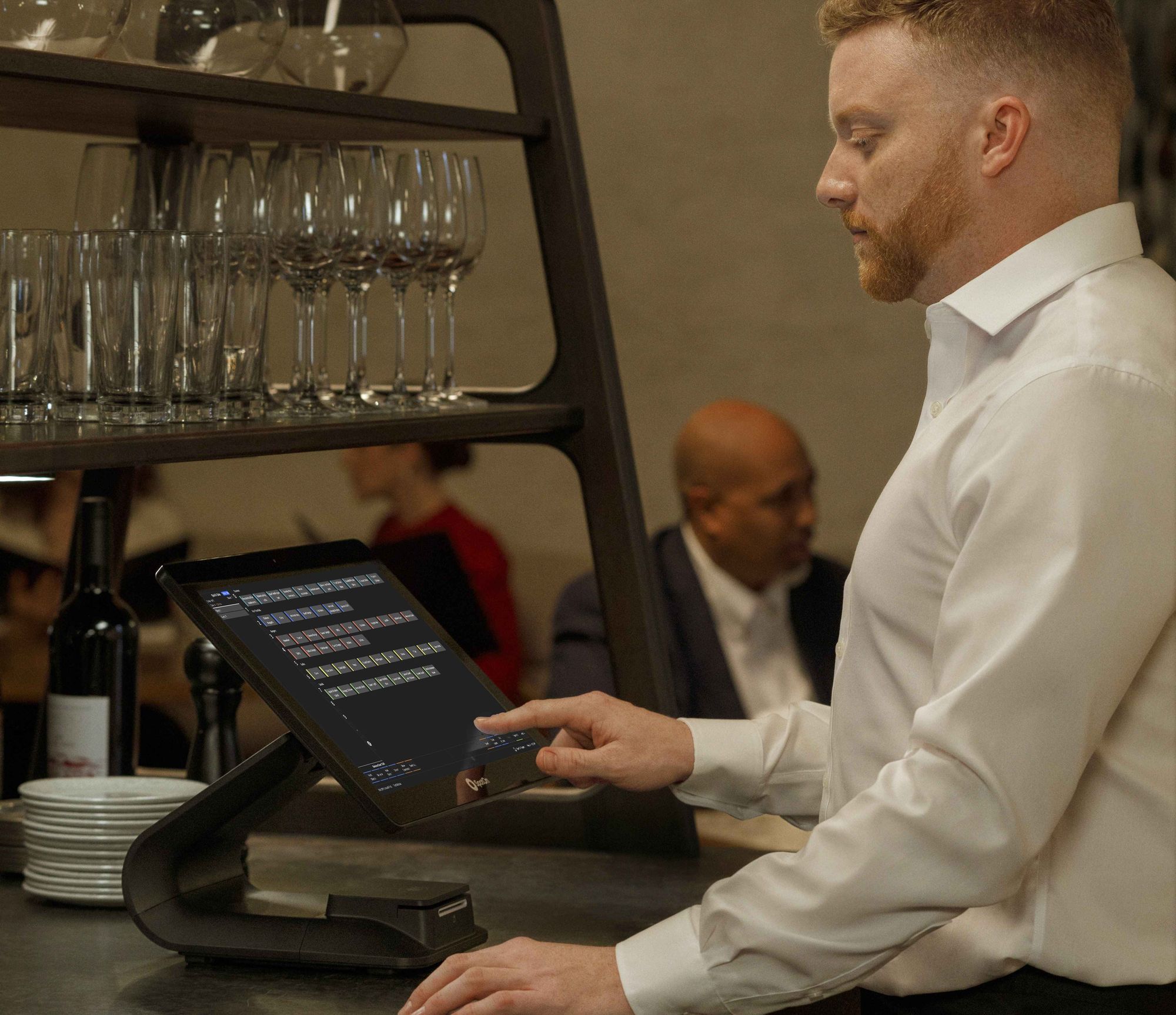 Let's see how we can help
Meet one-on-one with one of SpotOn's tech experts. No high-pressure sales tactics. Just a casual conversation to find out if we make sense for your restaurant.
Get a demo