Amy Zhou is the Director of Operations and partner at COTE Korean Steakhouse in New York and Miami. Zhou is also the co-founder of the non-profit Wine Empowered, which seeks to empower women and minorities and diversify leadership roles in the hospitality industry. Here, Zhou lays out her 10 tips for implementing new labor management technology at a restaurant, a topic she spoke about in an education session on current labor challenges (and how to overcome them) at the 2023 National Restaurant Show.
1. Look at form as well as function
When we look for new restaurant tech, we consider usability along with functionality. Any new tech has to serve our team. The restaurant industry is made up of people with different education levels, backgrounds, and languages. Your staff needs to be able to teach each other how to use the tech. Technology can accomplish some complicated tasks, but if your team doesn't know how to use it, it's not going to be a good fit.
2. Consider scalability
At COTE, we're expanding from 2 units to 5 units and interviewing tens of candidates every day. We don't want to implement new technology that we're going to have to rethink in the next year. Even if you're not scaling your business or opening new locations in the immediate future, you don't want to be in the situation where you have the opportunity to scale and your tech stack holds you back. Evaluating tech from a multi-unit perspective early on helps avoid this.
3. Raise your hand if you love compliance
Anyone? Anyone? When I ask this question to a crowded room, it's crickets. When I ask, "Raise your hand if you're passionate about food and beverage," everyone's hands go up. We get into this line of work because we love service and making people happy, but compliance is something you have to do to make the business happen. When your margins are 10 cents on the dollar, one lawsuit is all it takes to wipe you out. This is the perfect place for tech to come in. Automating compliance with restaurant labor management software gives managers more time to focus on guest experience and building a team. Your team needs to understand compliance but doesn't need to be stuck in the basement office doing it.
4. Don't bring in tech for tech's sake
Getting your team to switch over to new technology is a big ask. As head of operations, your role is to identify the tech that will move the needle. Decide the functionality that you won't compromise on and go from there. For us, we needed a restaurant POS linked to inventory management linked to labor management. You can get lost in a web of features and integrations and later realize you're paying for something that you don't actually need.
5. Explain the "why"
I used to work with a really old-school guy with union experience who taught me to always ask, "What's in it for them?" It's not enough to go into the what and the how. You have to explain the why to get buy-in from your team. This question will have different answers for different members of your organization—from your dishwashers, to your servers, to your CFO and investors. Explaining the why is a crucial first step to rolling out new tech.
6. If you find one error…there are probably others
In New York City, there's a common belief that if you see one cockroach in your apartment…there are probably a hundred others. Same goes for errors. To err is human, which is why a point-of-sale system in which payroll and labor data flow freely is more reliable than a person at a spreadsheet.
7. Manager buy-in is a must
Getting your restaurant managers on board with new tech makes all the difference in the world. Culture is set from the top. If your managers are advocating for new tech, your line level team will be more likely to adopt it.
8. Get your line level team on the system
When it comes to teaching our line level team a new system, I follow a "I do, we do, you do" model. First, show your team the tech and how it works. Second, practice using it together. Third, have them show you how to use it. Lastly, have them teach it to someone else. You're not an expert until you can team someone else how to do it.
9. Take a break, drink some water
When all else fails, this is my tried-and-true piece of advice. Food and beverage is a fast-paced industry. Caring about your team and your guests can bring a fair amount of worrying. Some of that is helpful, but when it becomes overwhelming—deep breaths, take a break, stay hydrated. You have to look after yourself, too.
10. Find a tech partner you can trust
No matter how tech-savvy your business is, it's vital to find a tech provider you can trust. When we implemented our SpotOn restaurant pos software, it made a huge difference that we had an actual SpotOn team member on premise facilitating the transition. It made me feel good to know that there were actual people behind the technology.
---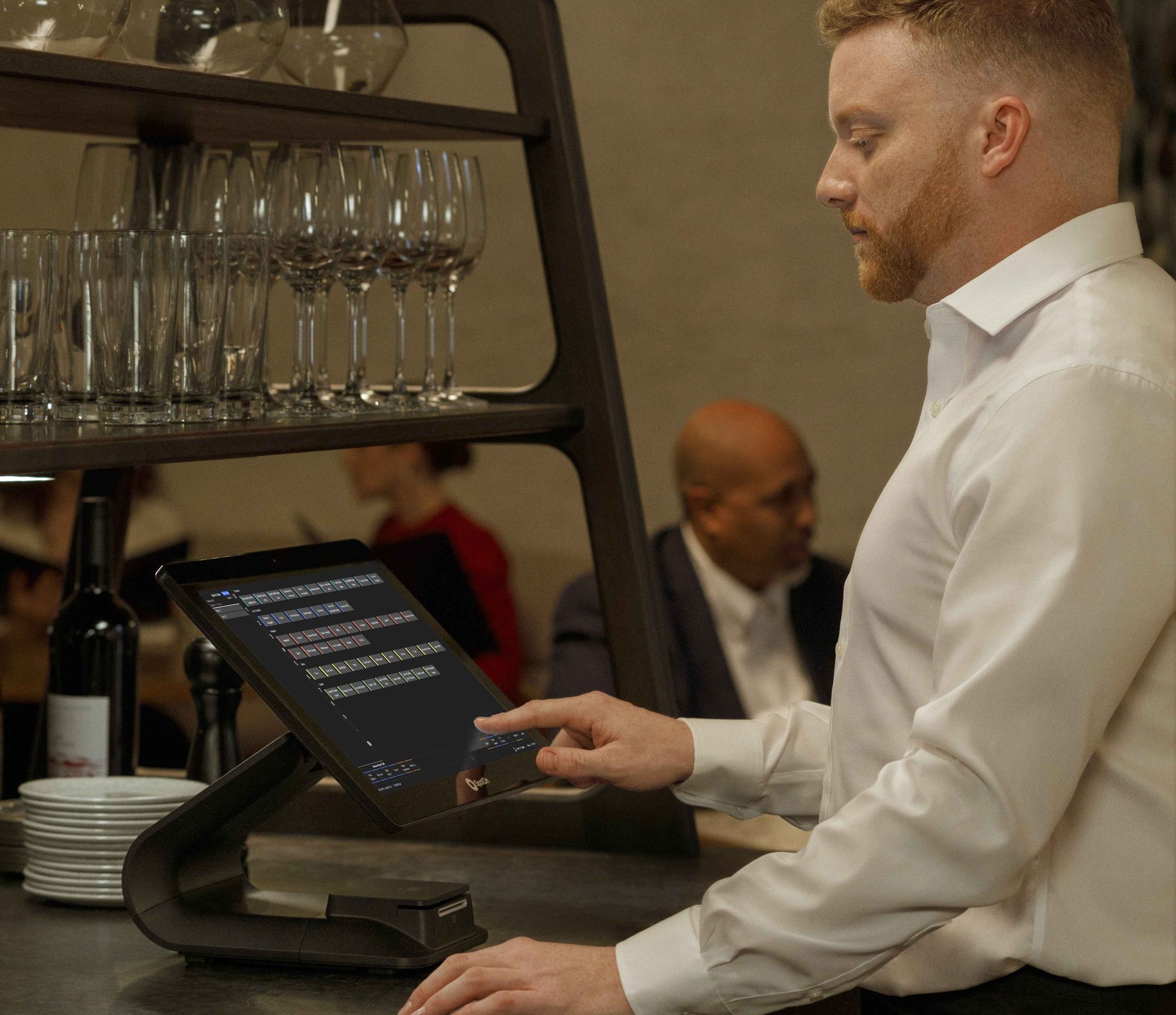 Let's see how we can help
Meet one-on-one with one of SpotOn's tech experts. No high-pressure sales tactics. Just a casual conversation to find out if we make sense for your restaurant.
Get a demo