Besides a freshly poured beer or a delicious themed cocktail, bars have a rich history of entertaining new and old patrons alike. From setting up a simple game of darts to hosting trivia nights each week, guests love having a reason to get competitive as they sip on their drinks. However, did you know a growing number of bars are using these games and themed nights to boost their profits alongside creating a memorable drinking experience?
These bars aren't simply placing games in a corner of a room and expecting guests to miraculously buy more drinks. Instead, they're actively coordinating their games with their point-of-sale tech to ensure more people are spending on drinks as a part of the bar game experience. From designing promotions that match the excitement of a specific game night to building a comprehensive loyalty program that rewards returning patrons, learn how to turn your bar games into a secret ingredient for more profit.
What are some popular game night ideas for bars?
There are a long list of popular bar games that everyone loves to see when they go out for a drink. Of course, there's a reason why pool tables and dart boards can be found in nearly every type of bar. But why not try exploring some smaller bar games that appeal to different skill sets and crowds? If you have seating areas, place some more open-ended games like Jenga, playing cards, or dominoes so guests can play their own version of these classics. With these games, you can even turn your bar into that place where everyone goes to play an exciting version of chess or backgammon during happy hour.
Don't hold back on your game nights just because you have those classics in your bar as well. Break past the mold and get creative beyond the usual game of darts. It'll be a great way to reach new customers that wouldn't think about stepping into your business otherwise. Host a Star Wars trivia night or a movie-themed karaoke contest. Anything with a theme or experience that can only be found in a bar will typically spark a little FOMO for anyone who'd rather stay home.
---
1. Coordinate drinks with popular bar games
Most patrons entering a bar already know the usual drinks on the menu. There'll always be beer on tap, spectacular martinis ready to serve after a few shakes of a tumbler, and tequila shots poured as fast as they're devoured. With all these classics ready at a moment's notice, try playing with expectations a bit by coordinating specialty drinks related to the games at your bar.
If your bar's got a beer pong night, serve a craft beer with clean ping pong balls right in the mug. If you've got a few Skee-Ball machines in your bar, why not serve a Dirty Martini with tiny Skee-Ball shaped olives? If your bar features arcade games, serve a Blue Hawaiian cocktail with a Pac-Man shaped lemon slice alongside some free arcade tokens for guests eager to play right away.
With so much potential for these themed drinks that match your bar games, don't forget to add some nonalcoholic drinks to your menu as well. Plenty of bar patrons are adding for zero-proof drinks and mocktails by utilizing simple ingredients regularly found in bar. Alongside an angel shot system, these types of beverages make sure all patrons feel welcome and safe in your bar while drinking something besides the usual Diet Coke.
2. Offer drink promotions for game night or trivia night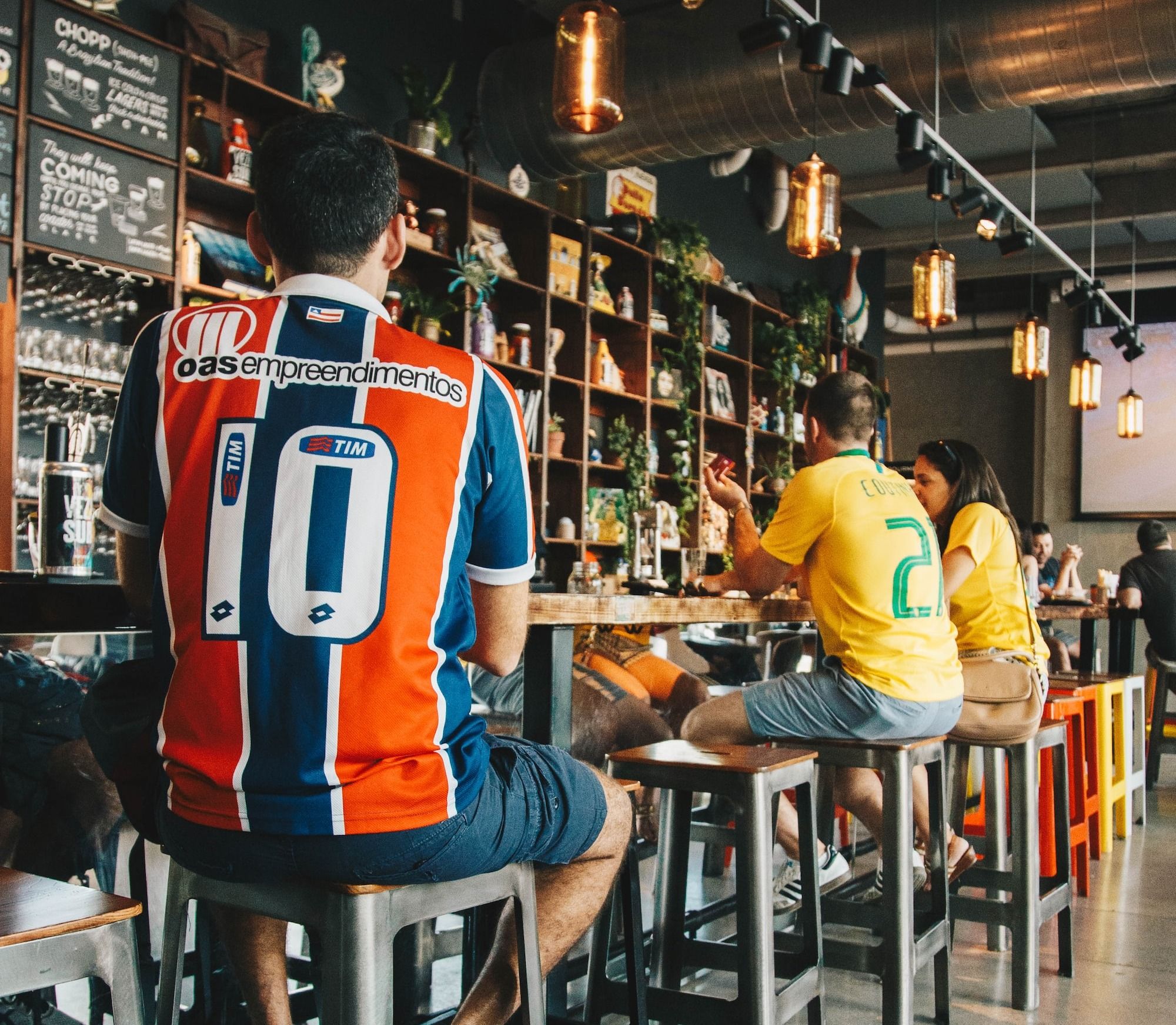 Hosting a night for team trivia or a bar game night will always be a great way to draw in a big crowd, especially on your slowest nights. However, providing a little deal or discount for participants will bring more people willing to buy a drink just to play along.
Of course, some of the usual adult bar games can get a bit repetitive. Instead of having a giant Jenga set on the side for anyone to play, host a drunk Jenga competition where patrons try to win after a drink or two. Offer discounted drinks while hosting a one-handed air hockey tournament, or another classic twist on the usual games played in bars since those fun games are easy to learn at any level of sobriety. Just remember to gauge your bar game ideas with parton's safety!
With everyone enjoying a night at your bar, closeouts can get a bit tedious since you've got to wrap up a bunch of little tasks before locking that front door. Thankfully, you can easily distribute tips using your bar point-of-sale system. With SpotOn's point-of-sale, tip distributions are automated and distributed onto staff paychecks without any extra hassle or headaches, meaning you'll gain more time into your work week as well.
3. Use social media to build excitement
From posting a quick selfie in the bar bathroom on Instagram to checking into a bar on Facebook, everyone's on social media nowadays. That means you have a great opportunity to showcase how your best bar games boost the overall guest experience. Using your smartphone, get some action shots of your guests to capture the excitement of your bar games. Take photos of patrons cheering their teammates and share it on Instagram post the winners to Facebook to create your bar's own digital "hall of fame."
And with more businesses learning to market from recent pop culture events, there's so much potential to market your bar in new and imaginative ways. Restaurants and bars all over the country started to implement new Barbie themed drinks and menu items to join in on the fun for the Barbie movie's summer release.
You thankfully don't need a professional photographer to capture these photos. Simply post your photos after fully authenticating your social media accounts and claiming your business pages on different review sites like Yelp and Google Business. Claiming your business page will make it so much easier to post about your bar games, all while connecting with users on those sites as well.
4. Grant prizes for bar patrons to take home
A little reward goes a long way, especially when bar patrons feel like they've earned that reward through their own skill. You can offer a custom beer mug to trivia champions or rewarding a special discount off their next food and drink order. You can even hand out your own custom ping pong balls to winners so they enjoy beer pong back at home.
As always, stay creative while respecting your bottom line and budget. Try seeing these bar game prizes as a great addition to your overall marketing campaign. At the end of the day, branded prizes gets your logo and brand image out there beyond the doors of the bar itself.
5. Reward bar patrons with a loyalty program
Loyalty programs are a great way to get more first time guests coming back for another glass. On top of the usual discounts and merch you can offer through your loyalty rewards program, you can even add some bar game bonuses for patrons who've remained dedicated to your business.
These can be small, innocuous rewards that are more for showing off than giving them an unfair advantage in the bar game. Try different colored set of cue sticks for the pool table or a specialty mug for last week's trivia champ.
If implementing a loyalty program seems like a headache, think again. With SpotOn's top-rated point-of-sale system, building a loyalty program is a simple part of the setup process. And with SpotOn tech, you'll get a full suite of tools designed to boost your bar's overall bottom line. With instant reporting data, labor management software, and more, SpotOn's here to work the way you work.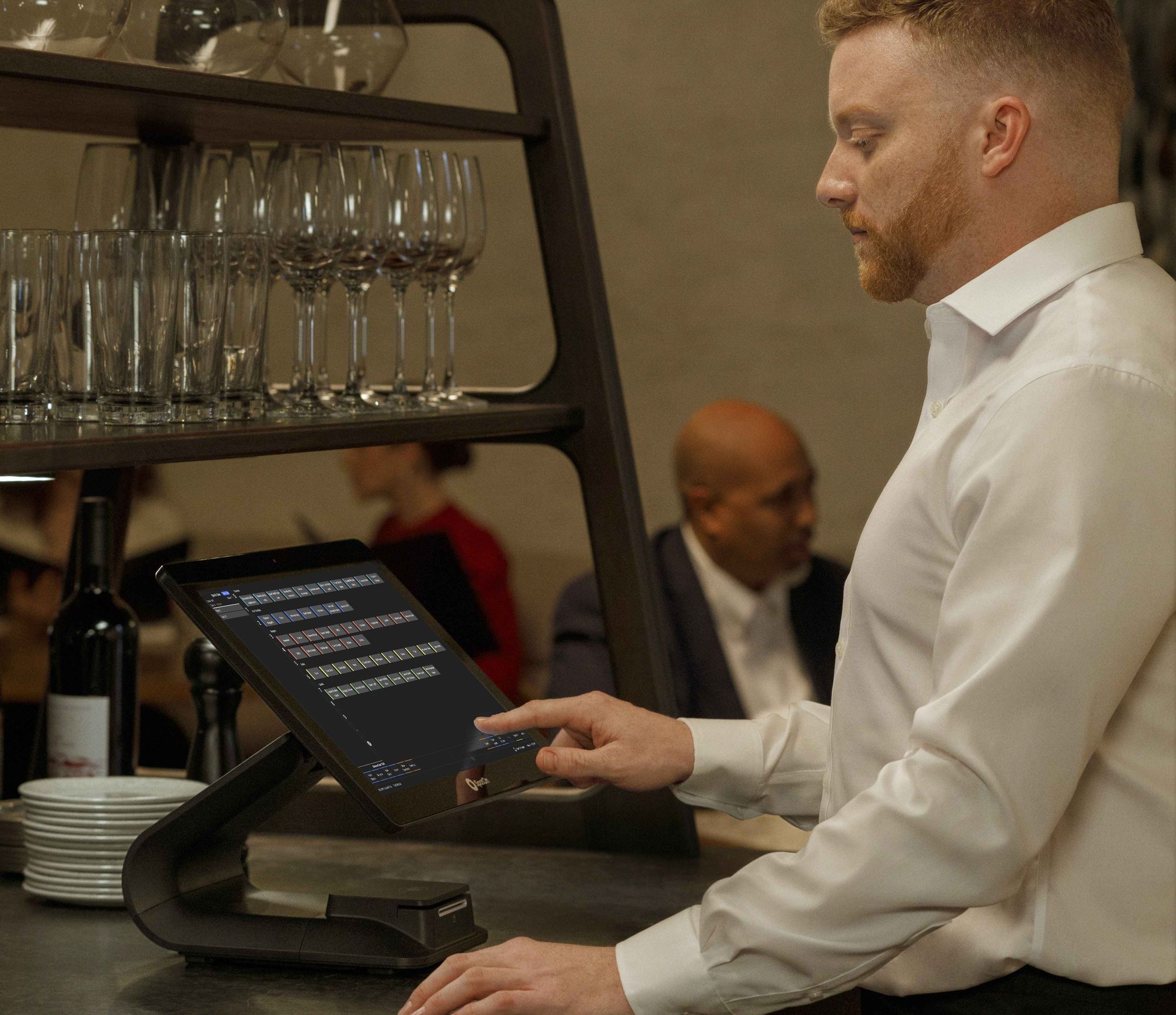 Let's see how we can help
Meet one-on-one with one of SpotOn's tech experts. No high-pressure sales tactics. Just a casual conversation to find out if we make sense for your bar.
Get a demo