Hiring new employees for your business can be an exciting and tricky time for both you and potential applicants. As an employer, you want to find the best candidates that meet your exact expectations for the job. On the other side of the job application process, potential employees want to make sure they leave a positive impression and align with your company's mission, all while meeting the required skills and job duties written in the job description itself.
Before you start the recruitment process for that new star worker, you first need to write an effective job posting to make sure the right candidate applies to the job. A great job posting could make a huge difference to the application pool, especially if you plan to post that job on various job boards.
Let's take a look at some of the basics of what makes a good job posting, the different expectations between strong job postings vs. job descriptions, and some common questions to ask when posting a job.
What is a job posting?
A job posting is an employment opportunity written by an employer or business to attract candidates who meet the requirements for that specific job. Some traditional job postings can be found as a sign on the front of a business looking to hire.
However, most official job postings are published on online job boards like Glassdoor and LinkedIn to reach the largest audience on the internet. Some larger businesses with a large workforce and extensive company culture typically list various job postings on their own company website. These companies place their job posts on their website to further simplify the application process.
Depending on your business type and size, you can also post a job opening on your social media. It's a fun and simple way to get the position out there to dedicated followers or passive scrollers curious about your business. It can even act as an ad for your business as well. Take a look at the fun Instagram we crafted with SpotOn client, Momoya, to showcase the restaurant's great staff and work environment in celebration of National Food Service Employee Day.
Why is it important to write a great job posting?
Think of a job posting as an advertisement for your business or company. If you want to make your job stand out, you'll need to showcase what makes your business a great place all while communicating the skills and other specifics necessary so top talent can assess if they can do the job well.
When you write an effective job post, you'll also ward off those unqualified applicants who don't meet the right work experience and qualifications. At the end of the day, that job ad should bring in the right candidates who set themselves apart from the not-so-great candidates applying on a whim, so that you're not wasting time interviewing people who aren't qualified for the job. Why bother interviewing a candidate for a chef position if they've never set foot in a kitchen?
Key features to a job posting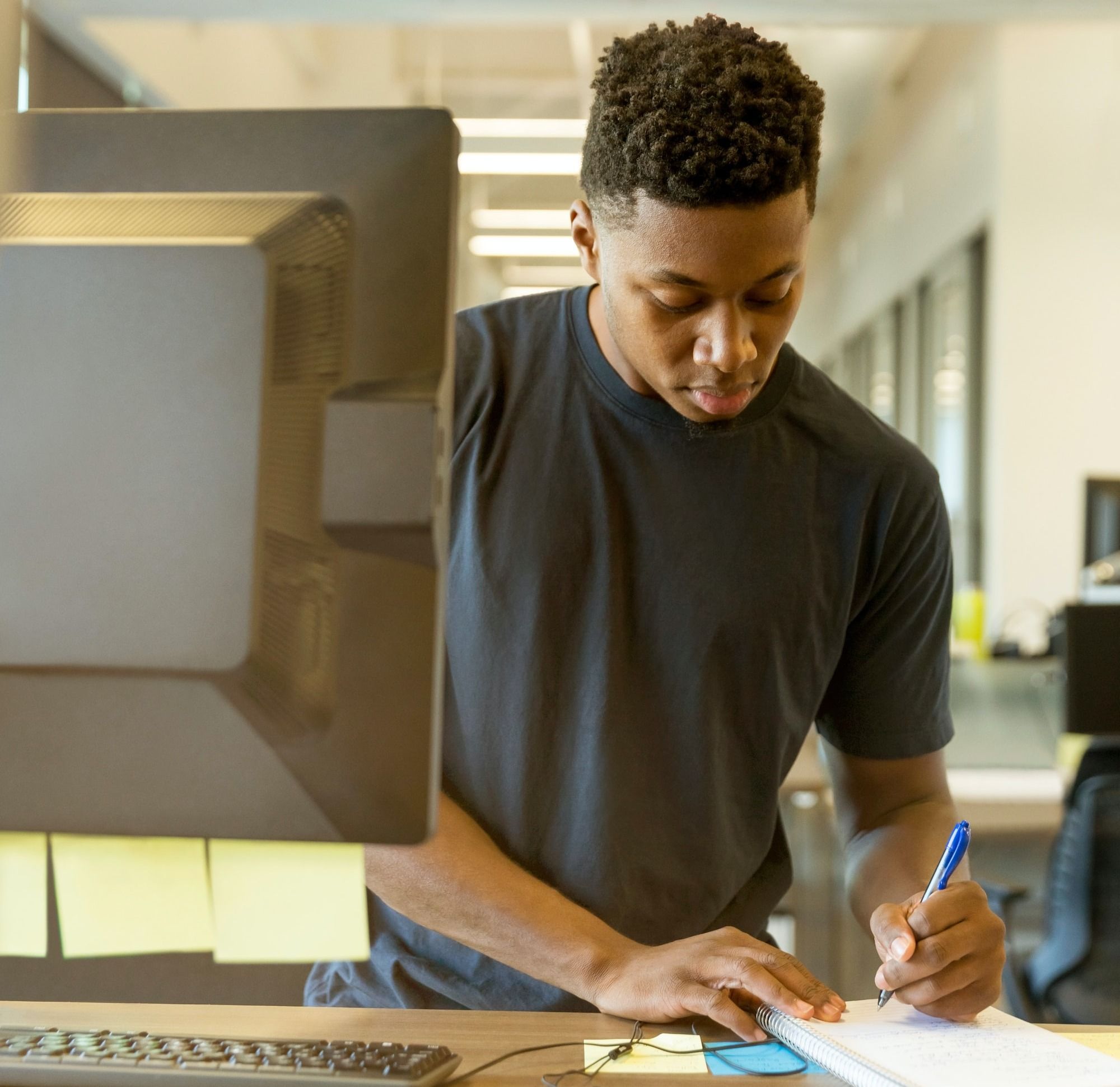 While there are plenty of ways to introduce the job responsibilities and other requirements, most applicants expect job posts to have several specific components that clearly convey the job role. Remember, to write a good job post that brings in great candidates, you'll want to use direct and normal language used every day. No need to write like a technical software developer or a social media influencer either.
You'll first want to introduce the position and your overall company, then describe how the ideal candidate would fit into the role and the company's mission. Next, you'll want to explain the process to get them hired. Will they need to be interviewed several times by different staff, or will a single talk with a manager work? Lastly, you'll want to explain the basic responsibilities and duties expected from the job alongside other requirements like a resume.
1. Introduce your business and the open position to job seekers
A first impression leaves a lasting impression, which means you'll want to directly introduce your business at the start of the post as clearly as possible. This introduction will help applicants gain a clear sense of what your business values and how they will fit in as an employee. Remember, the most effective job postings are the easiest to read. Ask yourself this important question: what will accurately show my business values and make my company stand out for applicants?
The tone of the job post should also match the branding and voice of your business as well. If you're running a coffee shop that loves to post on Instagram, it's alright to have a little fun with the post and use terms and phrases that make it read more like a social media post. If you're a sleek new restaurant that requires a dress code, write in a more formal tone.
2. Summarize the job opportunity for the ideal candidate
This section should be as simple as possible while still remaining specific to the main duties of the position itself. You can simply start with, "The ideal candidate for this job should," then explain one or two important qualities you'd like to see in job seekers. Don't be afraid to address your readers as well using the second-person. According to Recruiting.com, the second-person voice (e.g "you" or "your") will help make the job feel more personal and relatable for applicants.
3. Write out the job responsibilities, essential duties, and basic other requirements
This is the most important aspect of the job post. In this section, you'll explain the exact parameters and responsibilities required to perform the job well. Don't hesitate to spend the majority of the posting on this description section since it's what most applicants will read first and focus on the most. What will their duties look like each day? Will they be in charge of other employees? Is there any remote work involved? You can even describe some interesting projects you've accomplished to help target candidates focus their skills and work history a bit more toward your overall business goals.
You can also use bullet points in the job description to get all the vital information across as neatly as possible. For longer listings, bullet points are particularly useful since they help keep a basic, organized list that readers can easily digest on their own.
4. Outline the hiring process for qualified candidates
While a job post doesn't need to get too specific about the hiring process, it won't hurt to write a brief sentence outlining how you'll contact applicants after they've sent in the first part of their application. Depending on the job opportunity, you can also outline the interview process to help ease off any extra anxiety about the job application.
You also don't need to mention how long you'll keep the open position on the job listing website. Just be prepared to adjust where and how you advertise the job opening if you don't see too many job seekers applying from those job boards. If you've paid for some job ads, keep in mind when those ads will need to be taken down in case you need to republish one more time.
5. Show off your job benefits and perks
Local businesses know it can be a very competitive employee market, particularly when unemployment is low. Since candidates have lots of options, writing down some job perks can be a great way to prove your business is worthy of an application. Even if you can't offer a 401k as a perk to the job, many applicants still look forward to reading about the benefits offered in job postings. It's not only a great way to ensure staff will be rewarded for their hard work, it'll also help your job postings outshine the others that don't list any benefits at all. You can mention your health insurance benefits, potential avenues for promotions, and wider career training opportunities.
Don't hesitate to show off some small perks in your job posting as well. Will you offer employee discounts or family discounts? A free lunch? You can even provide a bonus to staff who sign up a certain number of guests for your loyalty program to show your appreciation for their work.
5 tips for writing a great job posting
Writing a job posting can be a bit stressful if you haven't taken the time to reflect and revise the material with a new perspective. These 5 tips will help you take a step back and review your job posting with the right perspective and attitude. At the end-of-the-day, no business wants to be misrepresented on an employment site or job board.
Have colleagues review the job posting
Of course, you want your job position to stand out from the similar posts listed on the employment boards. But having another person read your post can help catch errors beyond the usual typo. Trustworthy colleagues or managers on your team can give some honest feedback on your job posting so it can align with your goals and values as a business. Since they have a good perspective and understanding towards your business and the job itself, a second pair of eyes from a colleague could save you a ton of time and energy later on during the overall interviewing process as well.
Put yourself in the application process
Stepping into another person's shoes is never easy, but can be a great way to gain some extra distance and perspective to the application process. Think about how your future employees would come across your business. What would it be like to see your position from the perspective of a potential applicant? What aspect of the posting would shine brightest for you? What could you do, as the employer, to help make this as efficient and easy as possible? If you were looking for that role, what would incentivize you to apply?
Look at similar job listings and job posting examples
Imitation is the best form of flattery, meaning you should see how other businesses are posting similar types of jobs. Aside from acting like a job posting template, you get to see if there are any requirements or features that stand out to you as a reader and as an employer. Does your competitor require a cover letter? Do they talk about job perks or even offer a compensation package? Do you want candidates with a bachelor's degree or any other work-related experience? And you never know, if you write a good job posting, you can set the standard and become a job posting template for future businesses to utilize later on.
Let potential candidates assess if they'd be a good fit for the position
As a business you want the best candidates to apply and join the team. However, at the end of the day, your job posting can only do so much in convincing others to apply. Nevertheless, an effective post should have all the information needed so potential candidates won't have to do the extra work and guess if they're a good fit for the role. Remember, the posting shouldn't be an overwhelming explanation of every aspect of your business.
To help readers gauge if the position would be a good fit, try describing some of the technology used in a typical workday. This will help future applicants assess if they can keep up with the expected workflow, or if they'll need to learn anything new. For example, if the role relies heavily on using a restaurant point-of-sale system, make sure to mention what employees can expect with that piece of tech.
FAQ - How to write a job posting
When you write anything, from job postings on Indeed to used sofa ads on Craigslist, it's very easy to lose focus on the main purpose of your post. Here are some easy questions that any business can ask themselves so their posts will stick out above the rest. These questions will also help make sure you're presenting the best version of your business as possible.
What makes a compelling job title?
If a job description is the start of a conversation, think of the job title as an initial handshake. It's the main headline that readers will encounter and gauge if they're willing to read more after searching endlessly on search engines. In general, job titles can get a little muddled if you try to use language that isn't really expected from other businesses offering the same type of role.
For example, if you're looking to hire a line chef with prior experience cooking for parents and children, don't write a fun job title that won't be recognized by job seekers, like "fun fry chef" or "taste master general." Stay in the mold when it comes to job titles by using direct and simple language—in this example, "Experienced line chef—then let the effective job description show a bit more personality.
What's the difference between job postings vs. job descriptions?
A job posting is an entire post that lists the various required skills, any possible benefits package, and the job description itself. Job postings can also be used as a job advertisement on various websites as well. A job description is a single part of the job posting. A job description is a simple written explanation describing the basic roles and responsibilities of the job position itself. Job seekers typically look at the job description first to see if they've got the right talent and experience for the job.
What do others love about the job position and company culture?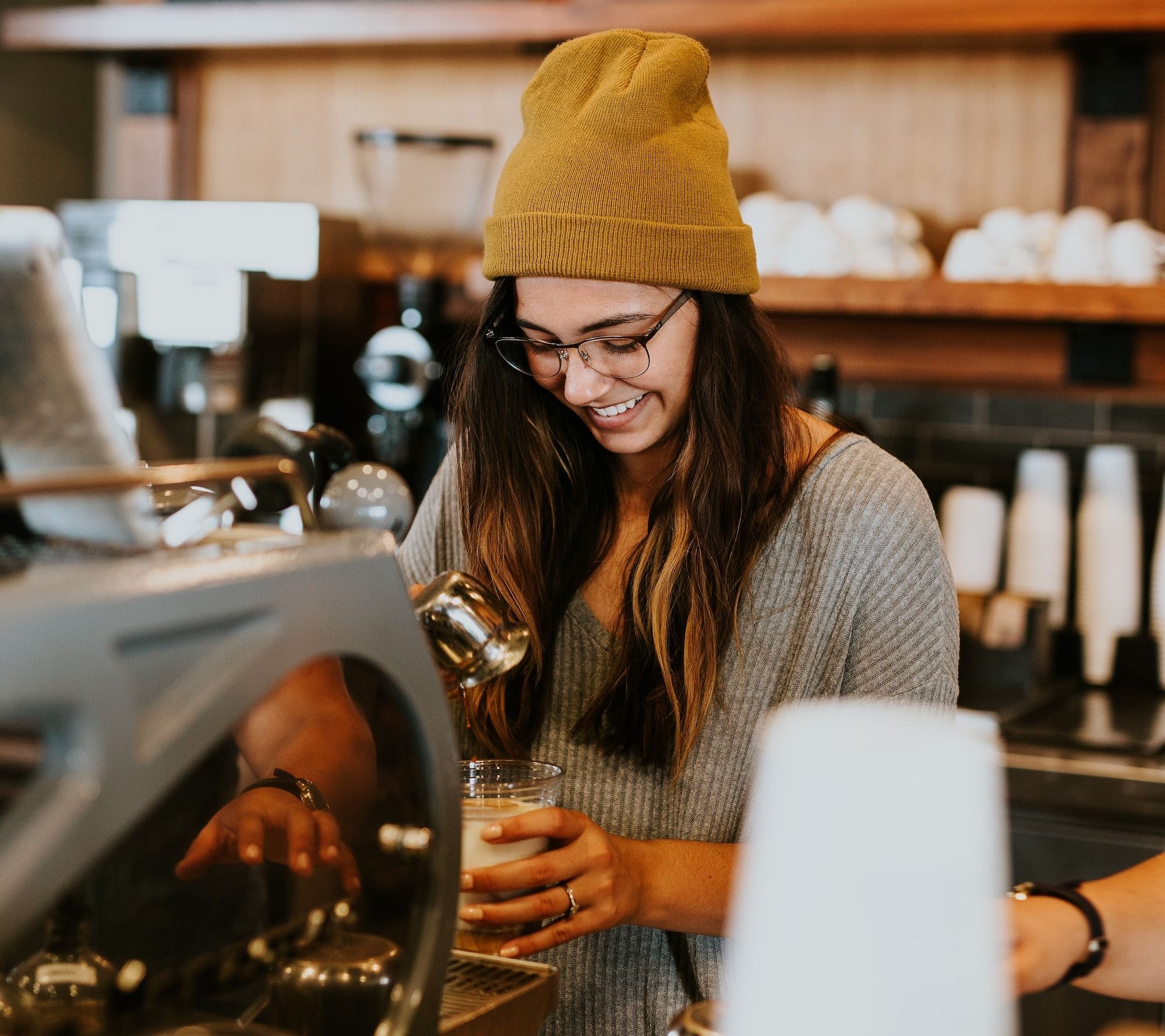 Talking to your current employees can be a great way to gauge the values that make your business a great place to work. You can simply ask about their favorite parts of the day, what makes them motivated, and any other aspects of the job that you feel are appropriate to the overall job posting.
Do you offer discounts on meals or products? Is there a flexible schedule with days off? With restaurants in particular, time and scheduling can greatly change the way employees approach the job itself. If you've got the right point-of-sale system for your restaurant, you can also showcase your labor management for new employees as well. With intuitive scheduling, automatic labor compliance, and hassle-free POS integration, you can easily make sure your staff aren't overwhelmed during work hours.
Should I outline the required skills for the ideal candidate?
Yes, you should outline the required skills so the future candidate can see if they're a good fit. You can include these skills as bullet points or simply write them out in a sentence or two. And if you're a business or restaurant with an employee handbook, you can even borrow some of the language there to help make sure you've outlined the right skills for the job. Don't have an employee handbook yet? SpotOn's got you covered with a basic template and ideas that any business can use.
Should I explain my employer brand?
Yes, the business brand can be a big factor in encouraging the right candidate to apply for the job. If you're trying to keep a professional environment for your work culture, don't hesitate to say so with an inviting and welcoming tone. If you want a candidate who's able to know the best balance between working hard and enjoying work, then say so. These values will allow applicants to build their application around the business brand. As we mentioned above, don't hesitate to list some interesting projects or other aspects of the business that leave a good impression of your overall business brand.