Whether you've been running a restaurant for 6 months or 6 years, you'll notice your business has seasons. A rave review, a new food trend, perfect patio weather—all of these things can impact your restaurant's popularity and be a crucial factor impacting bookings and online ordering business. The kicker? They're also somewhat out of your control.
While unprectability keeps things interesting, it's not exactly ideal when you have bills to pay. Plus, as consumers increasingly prefer to shop, order, and connect online, the importance of building a customer database has only increased. You might think you need the sophisticated, expensive technology architecture of big brands like Chipotle and Starbucks to collect guest contact information and share deals and updates. But in reality, tools that help you connect with walk-in guests and encourage them to return are increasingly within reach for independent restaurants.
As we look towards the holiday season, guests are looking for experiences they can't get at home, celebration dining, and convenient online ordering options to provide a respite from hosting. Plan ahead, and you can take advantage of peak season for months to come. Here are some tips on how to do it.
1. Start with a great guest experience
The first step requires no bells and whistles. No need to overhaul the menu, install new light fixtures, or jump on an outrageous new TikTok trend. Simply put: deliver a great guest experience that leaves walk-in guests eager to return. Hone in on what makes your restaurant unique and special, establish consistency with service and food quality, and new guests will quickly get a sense of your excellent hospitality.
There are many ways to perfect the guest experience and it'll vary depending on your restaurant concept. But investing in your restaurant's first impression—whether that means continuously training your servers, ensuring speedy service with restaurant POS software, and providing a smooth booking experience with a waitlist app—is the essential first step to getting guests to return.
2. Less paper, more guest information
Every interaction with a new guest is an opportunity to build upon the first impression. Going paperless with digital receipts is an increasingly popular way to minimize paper waste and gain guest contact information so you can stay in touch.
Send a receipt by email and your guests can access information about their payment and order from their phones. It's an added convenience (particularly if you serve the power lunch crowd looking to expense their meal) that helps you stay top of mind for your guests. It also gives you a built-in audience for your email marketing campaigns, a cost-effective marketing tool with an ROI of $36 for every $1 spent.
3. Make it rewarding
While many guests will plan their return visit based on experience alone, sometimes a little incentive doesn't hurt. Loyalty programs, extremely popular with many big name fast casual and counter service spots, reward repeat visits with discounts and free items. But it's not just big chains with white label apps that can benefit from customer loyalty software.
Whether you operate a counter service model or a casual dining restaurant, crafting a loyalty program to fit your concept is a great way to encourage walk-ins to become regular customers. It could mean a free drink or appetizer upon return visit, or treating your VIP loyalty members to an exclusive happy hour menu. No matter how you slice it, a loyalty program helps you obtain customer contact info and provides a tool for boosting sales when guests lapse by sending automatic deals if they haven't come back in a while.
4. Increase the convenience factor
A bustling (yet efficient) dining room is the hallmark of any successful restaurant. But, as the past few years have shown us, maintaining alternative revenue streams is key to a sustainable business. Offering streamlined online ordering gives guests another way to support your business without putting too much stress on your kitchen.
A direct restaurant online ordering system means you own your customer data, rather than the third-party platform. It's a huge advantage when it comes to promoting your online ordering during times where on-premise dining may be less popular, but take-out and delivery is booming (think bad weather, big game on TV, and the like).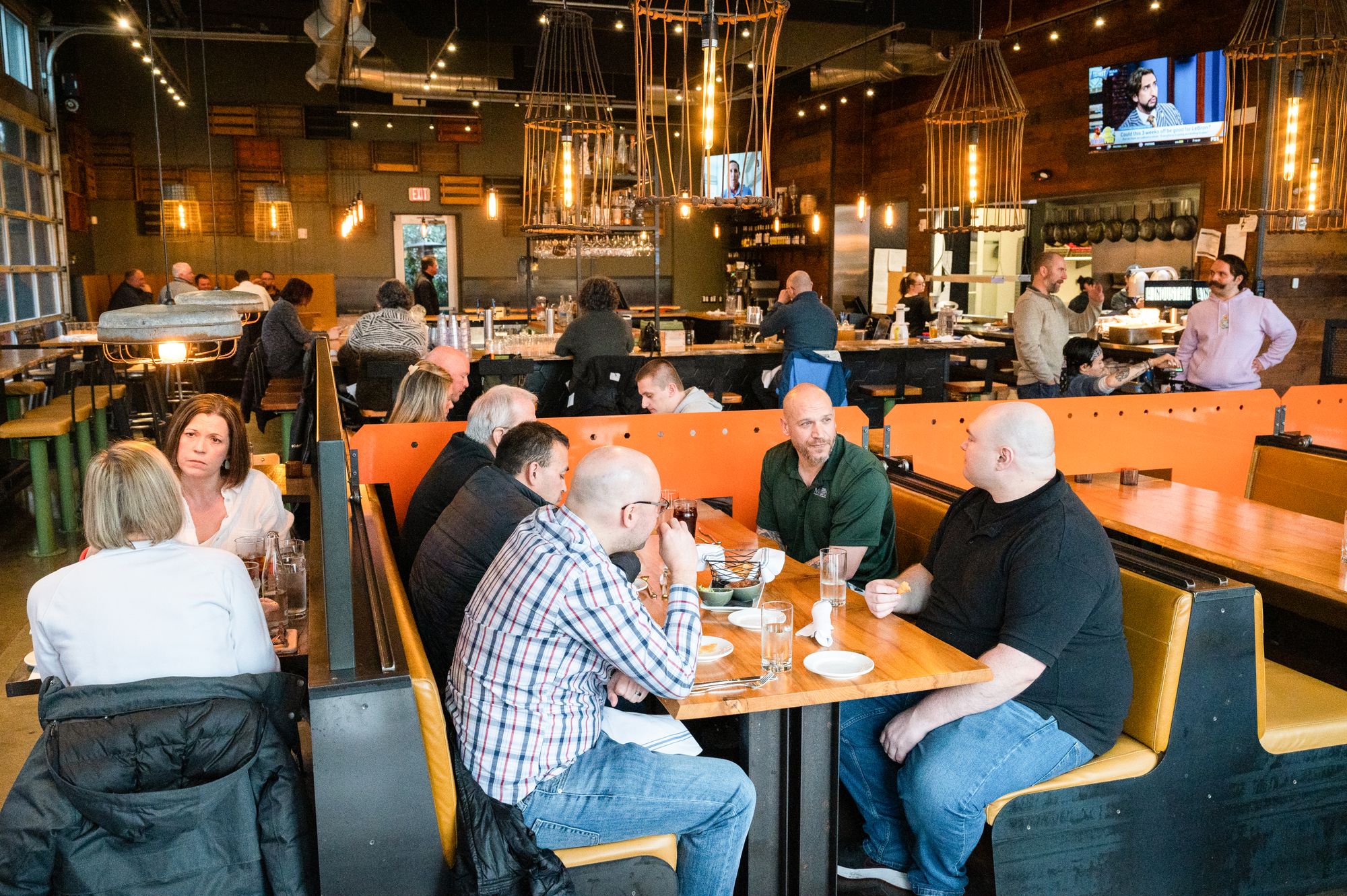 5. Win the waitlist
The downside of being fully booked? Guests might have to wait for a table. It's a reality of being the buzziest spot in town, and many people know how to wait patiently for their turn. But there are steps you can take as an operator to make the waiting game more enjoyable for guests and staff alike (and more profitable in the long run).
Implementing a restaurant waitlist management tool can help your front-of-house cope with a growing line of guests in an orderly, efficient manner, ensuring tables are filled as quickly as possible and you're not waiting around for no-shows. Plus, opting for a digital solution instead of a pen-and-paper waitlist, lets you secure guest information for future marketing. Perhaps these are guests who would benefit from a reservation next time and could use a booking link at the top of their inbox. Not only does a waitlist solution give your guests a more pleasant experience, letting them grab a drink at the bar, stretch their legs, and even order an appetizer to arrive when their table is ready, but it gives you another platform to connect with your guests and keep them coming back.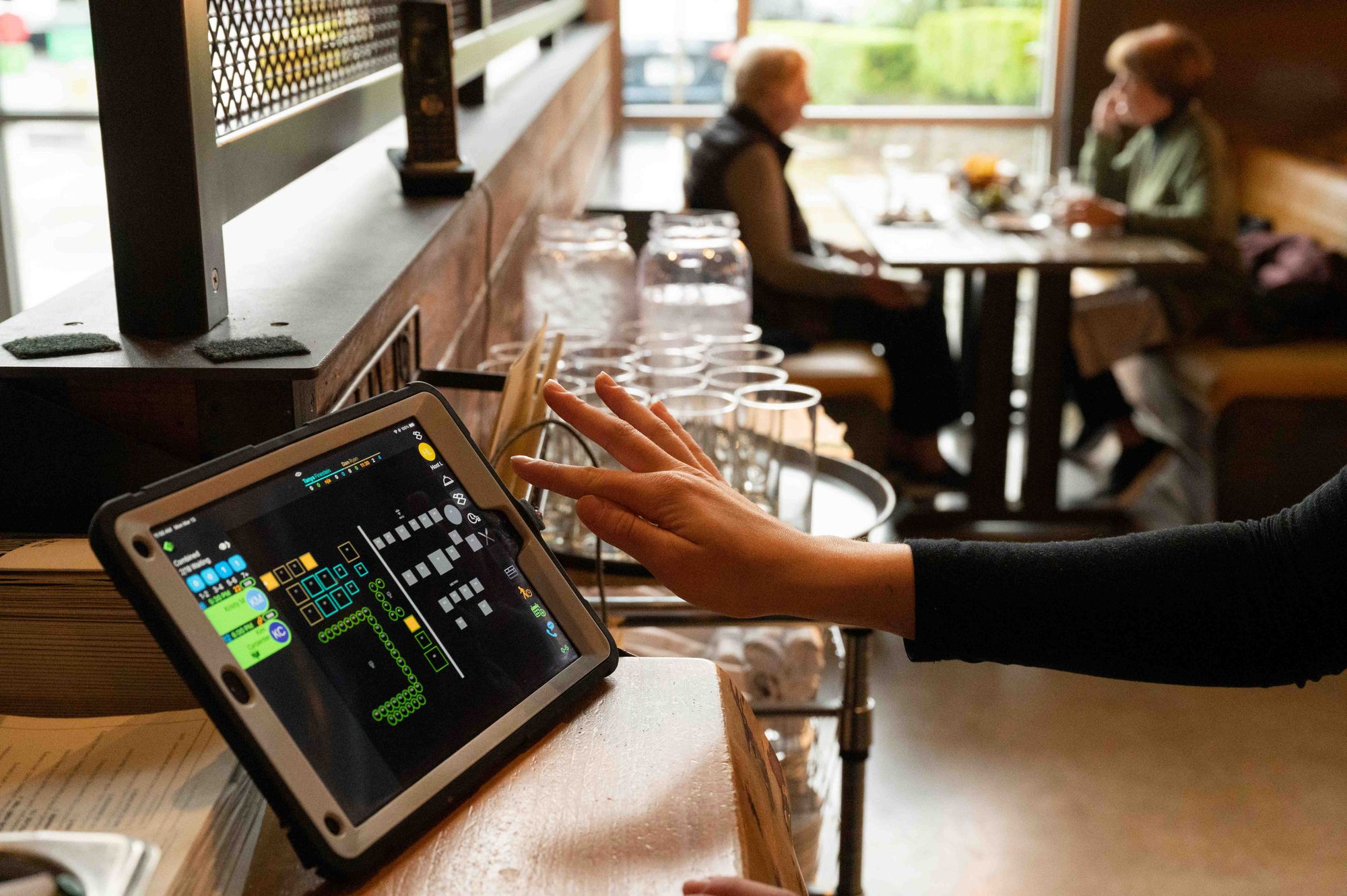 Gone are the days of dropping your business card in a fishbowl or scrawling your name and email address on a clipboard. With integrated restaurant technology that lets guests order, reserve, and sign up for loyalty digitally, collecting (and owning) your guest data is easier than ever. All that's left is coming up with some exciting deals and email subject lines (spoiler alert: there's a tool for that too) to drive traffic during those slow times of year.
---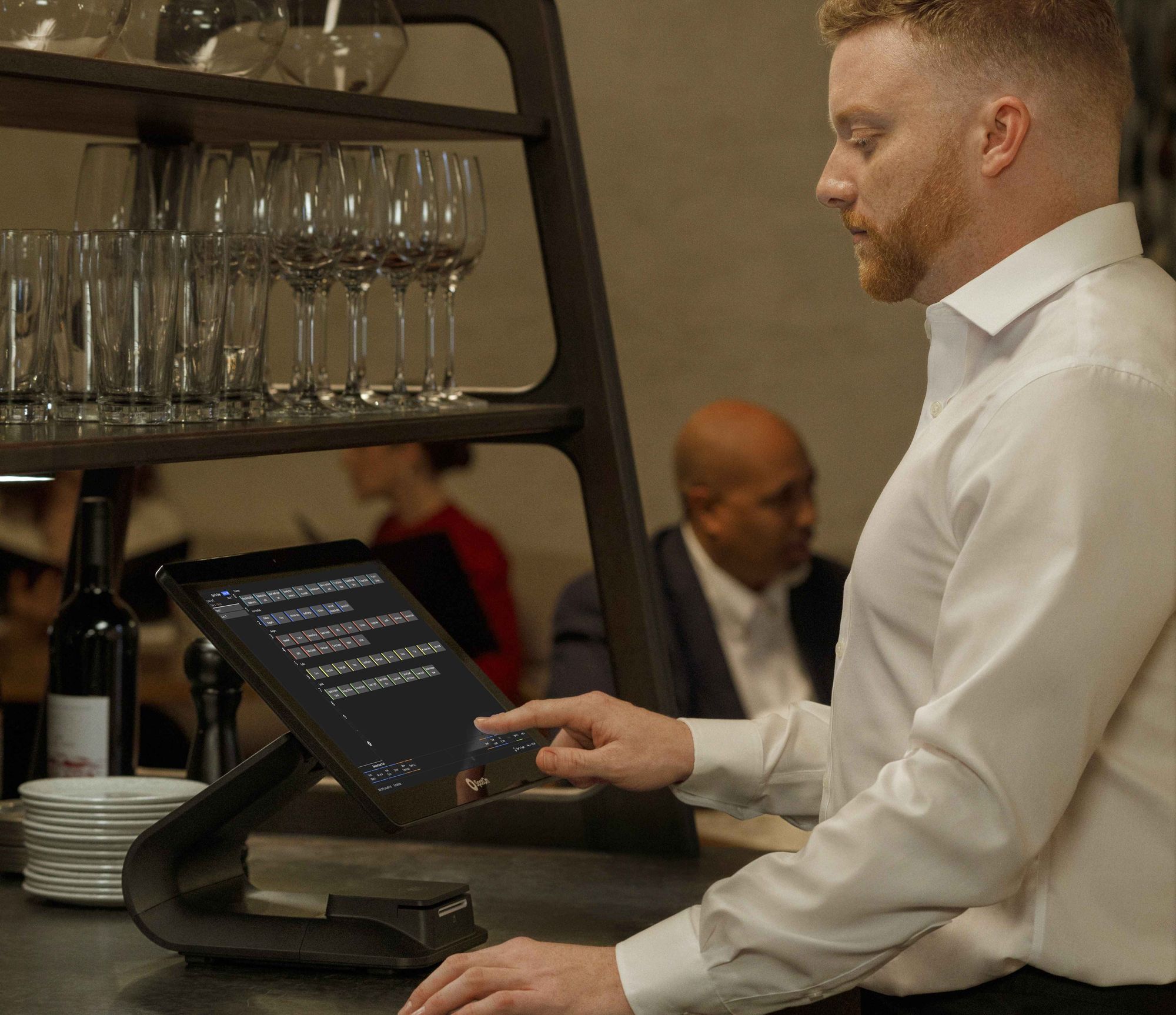 Let's see how we can help
Meet one-on-one with one of SpotOn's tech experts. No high-pressure sales tactics. Just a casual conversation to find out if we make sense for your restaurant.
Get a demo