Ask any restaurant industry veteran and they'll say the same thing. Opening a new restaurant may be one of the most exciting and stressful moments of your life, next to getting married or becoming a new parent. And just like those life changing events, it isn't all smiles and sunshine. You're putting in a ton of hard work, planning every step carefully, pushing through the expected blood, sweat, and tears all to build a memorable dining experience for guests.
On top of hiring new restaurant staff and perfecting every part of your menu, you want to bring new guests through that front door and convert them into loyal regulars. That's where strong restaurant marketing can come in to boost your outreach. But how do you market a new restaurant? Thankfully you don't need to splurge on an extensive restaurant marketing campaign just to get noticed. We've put together 5 proven tips that could help boost guest traffic to your new restaurant. After all, we know how hard it can be to navigate the food service landscape.
1. Set up restaurant online ordering ASAP
Online ordering may be the easiest way to find a new restaurant at a moment's notice. With a ton of different food delivery apps, like UberEats and DoorDash and Postmates, hungry guests have more options than ever. By simply scrolling on their phones, they'll be tempted to indulge and order something new without ever needing to step in through your front doors.
Particularly, for new restaurants, these well known apps are a great way to get discovered by guests. But remember, they also charge costly commissions that eat into your profits, so you'll also want to set up your own first-party online ordering through your POS and encourage guests to order directly from you in the long-term.
When you use SpotOn Order to set up online ordering for your new restaurant, not only can guests order from your website and Google, but you also get a ton of extra features to speed up operations and reduce the stress for you and your restaurant staff. SpotOn Order can even help update your restaurant by utilizing QR codes so guests can order from their mobile devices at any moment.
2. Know the latest restaurant trends
It can be a bit tough to match every new fad that pops up in the restaurant industry. Nevertheless, knowing the latest restaurant trends can be a good way to stay in touch with what makes your own restaurant unique and how to bring in guests as a result. The National Restaurant Association's 2023 report even confirmed that a majority of younger diners actually prefer restaurants that bring a unique dining experience all while still resonating as original and authentic.
That means staying up to date on new restaurant trends is also a great way to make sure you're the talk of the town and trying to build up some extra hype for foodies craving something different. Of course, it can be a bit difficult to keep up with all the latest restaurant food trends, especially if you're busy managing your new restaurant. We recommend subscribing to different restaurant newsletters. You'll get the hottest food news and restaurant trends sent right to your email inbox.
3. Perfect your restaurant social media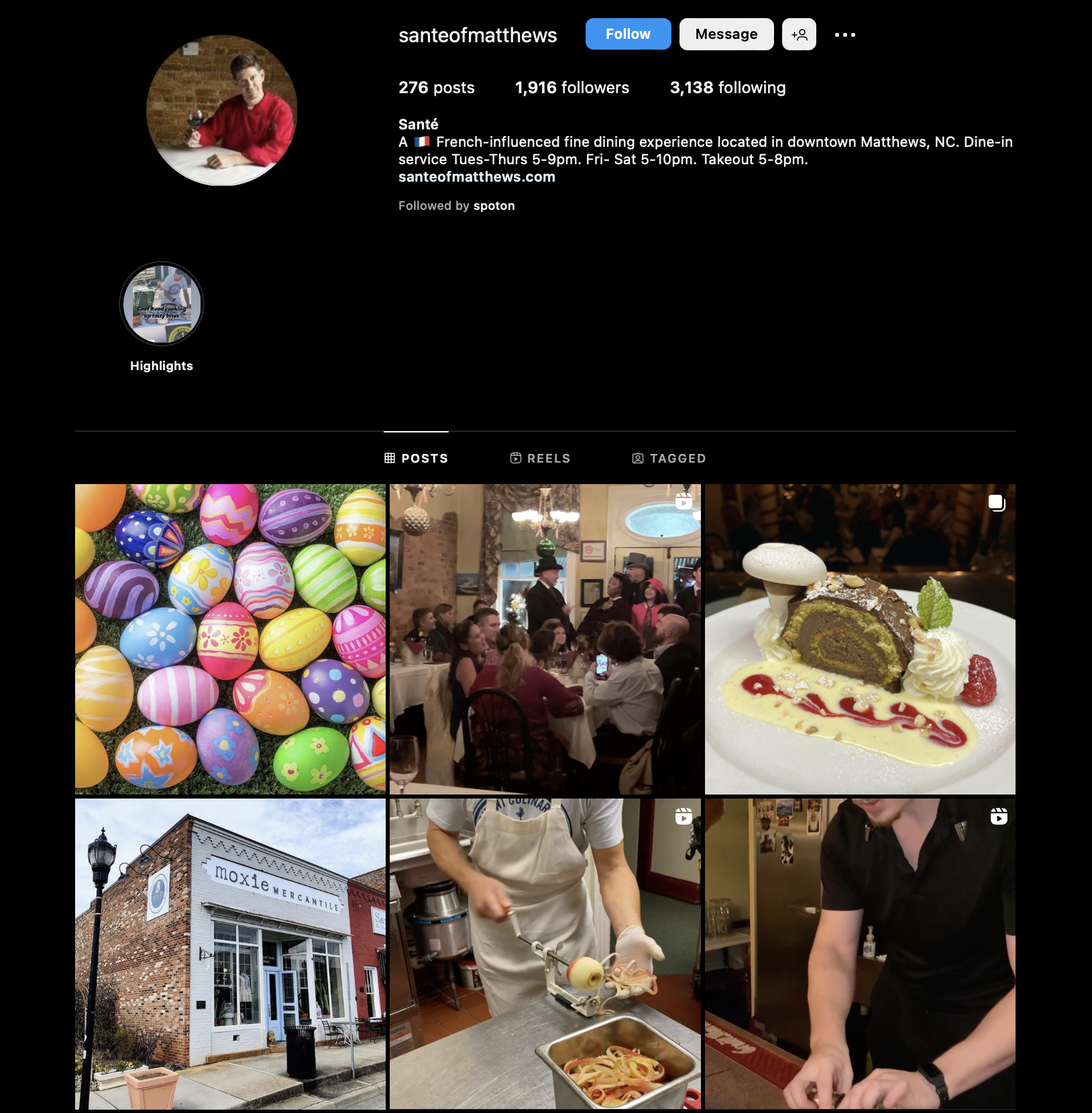 Social media is probably the next best thing for any restaurant since the invention of the customer loyalty program. Since anyone can snap a pic with their phone, then upload it to Instagram or Facebook for the world to see, it's literally placing your marketing strategy right into the palm of your hand. How else would you advertise different restaurant promotions to local followers looking for a good deal? By sending a photo of a crispy chicken sandwich through the mail?
Just remember to keep it simple when creating a social media page for your restaurant. We recommend making sure you fill out the entire profile to match the branding and image you've created thus far. That means you need to write a bio that lists your hours of operation, your business website, and some upcoming events. Most importantly, don't forget to stay active and post regularly. You should also interact with positive comments that aren't afraid to say that they love your food.
4. Claim your restaurant review pages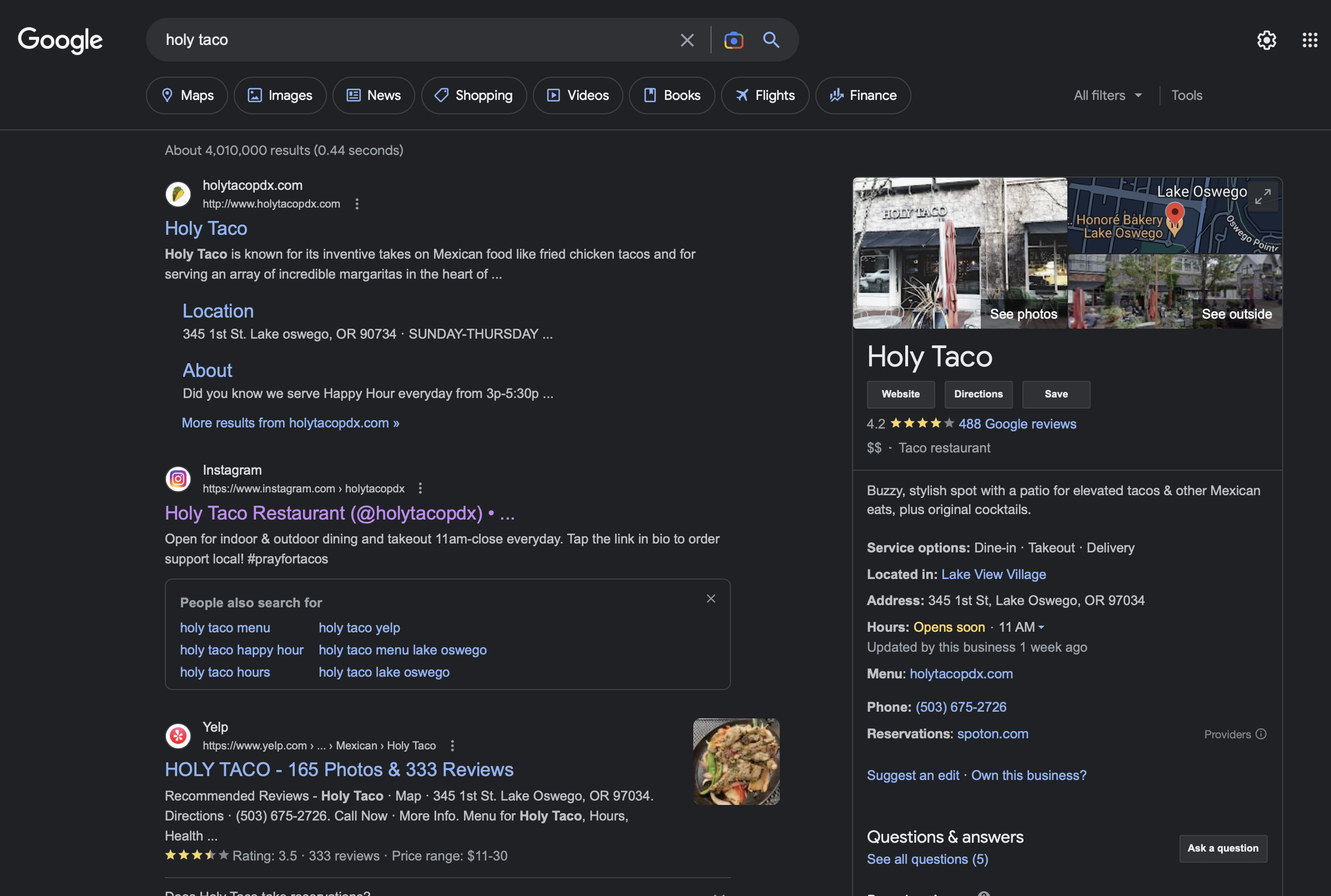 Whether you love or hate them, review sites like Yelp are a huge part of how to market a new restaurant effectively. Guests will always try to find local businesses on Google, just to make sure they're spending money on the right dining experience. That means you can—and should—use these restaurant review sites to your advantage.
Did you know you can "unfilter" hidden Yelp reviews?
Start by claiming your business pages, customizing your profiles, and responding to guest reviews. Even if you get a negative Yelp review every now and then, new guests feel that a restaurant has more legitimacy to its name if it's verified on Yelp and Facebook. Even a completed Google Business Profile will show new guests that you're not some fad restaurant that opened up a week ago.
5. Leverage the best restaurant tech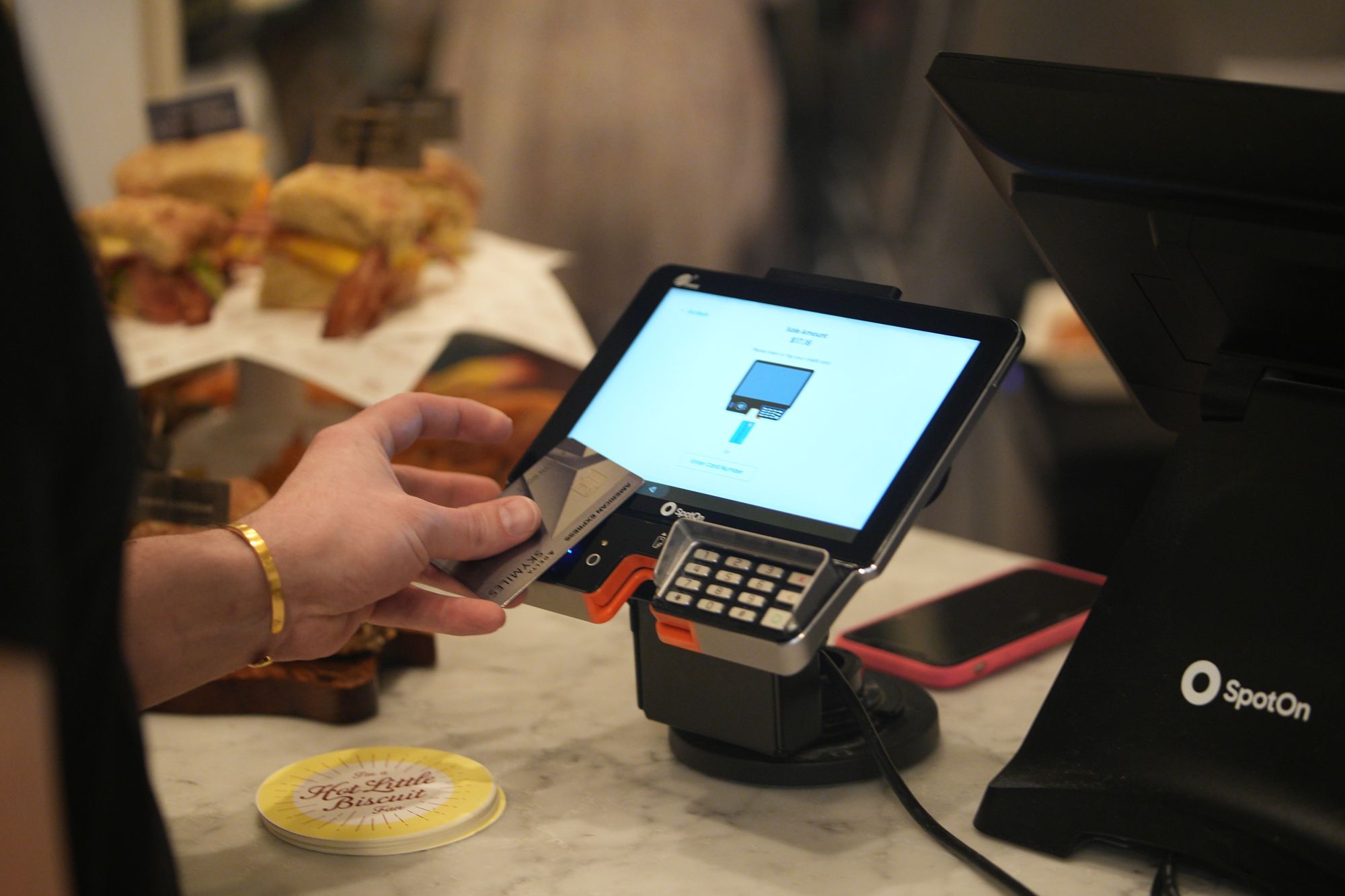 Even though guests aren't flocking to a restaurant to see their shiny point-of-sale ecosystem, implementing the newest restaurant tech can have a big impact on whether or not they'll stop by for another meal. After all, the guest's experience goes beyond the quality of the food itself.
If the restaurant can't manage their reservation list or even get food orders out on time, what does that say about how they'll treat future guests? Even the Michelin guide website (the same one that dishes out those Michelin stars) talks about how new tech will be a driving trend for new restaurants in 2023.
When you compare SpotOn with other point-of-sale companies like Toast and Clover, you get a good glimpse at how strong restaurant tech can really alter the dining experience. According to Capterra user ratings in 2022, SpotOn consistently ranked higher in functionality, ease of use, affordability, and more, showing that we aren't some new kid on the block.
Starting a new restaurant isn't easy. It requires more discipline and patience than the average human can handle, but we know the outcome's worth it. SpotOn's helped all sorts of restaurants, from fine dining to quick service restaurants, streamline their operations, increase their yearly revenue, and more. Let's help you work through the hard work so you can reel in the benefits you've always wanted.