It's easy to feel overwhelmed when opening a restaurant, especially when you're trying to keep profits high while prioritizing a memorable guest experience. Of course, you want to foolproof everything in your restaurant, from your staffing needs to the cost of your food supplies, to ensure operations run as smoothly as possible. That's where a restaurant business plan comes into play, a powerful planning tool that any new restaurant owner or manager can utilize to keep everything in place, all while preparing for any future hiccups that might come your way.
According to Forbes, a restaurant business plan will help define your restaurant's overall vision and even pave a path for future opportunities for growth. Investors, in particular, will treat your restaurant business plan as a litmus test to see if your restaurant is viable as a business itself.
Writing a restaurant business plan may seem daunting to the untrained eye since you'll be thinking about information that can't be found in a simple Google search or even a restaurant business plan template. But we're here to help.
Below you'll find an easy guide to help anyone looking to open a new restaurant for the first time. This guide covers the vital first steps, essential factors to consider before starting, and other helpful information to ensure your business plan looks and sounds as professional as possible.
Table of Contents
What is a restaurant business plan?
A restaurant business plan explores the various costs, concepts, and strategies planned for a new restaurant to succeed. The elements of a business plan are comprehensive and go beyond what guests see while dining. A business plan for restaurants covers the expenses you'd allocate for a restaurant point-of-sale system, the management structure with restaurant staff, and more, so you can condense the idea of your restaurant into a more physical, tangible place.
Think of a restaurant business plan as the blueprint for a new commercial building. Before that first wall is even built, the blueprint acts as a guide to show the construction crew the exact directions and materials needed for the building in the first place. All the materials and directions are chosen to create a stable and sustainable structure.
Did you know that most new restaurants tend to fail because they haven't planned out the logistics of their business beyond the first few months? That means they haven't considered how they'll approach staff management, marketing, their point-of-sale tech, or even the best ways to create a solid menu that solidifies the restaurant's concept. Thankfully, a comprehensive restaurant business plan can help solidify those factors before those front doors open for the first time.
Benefits of having a restaurant business plan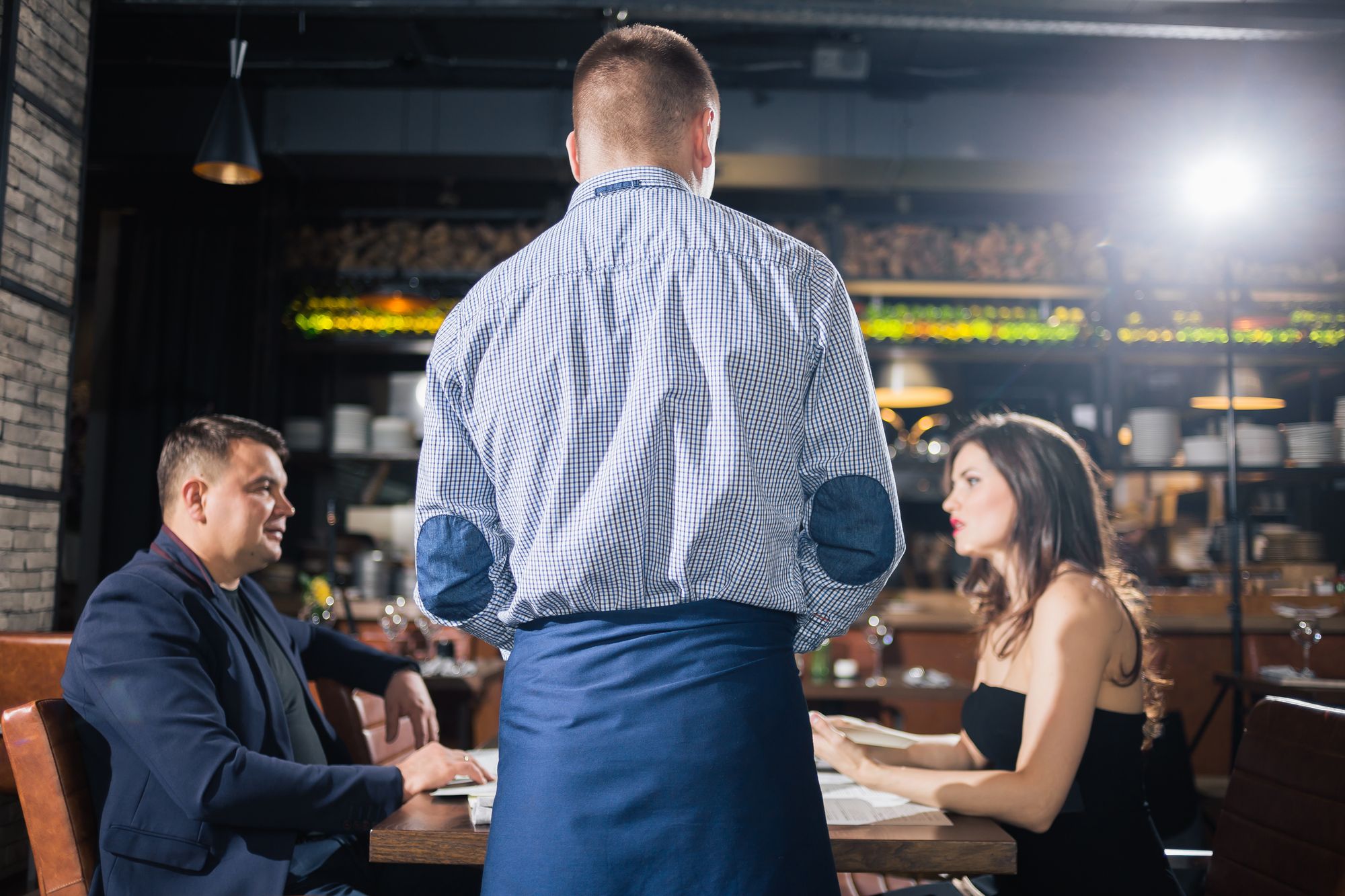 A restaurant business plan provides a sense of reassurance and preparedness to anyone thinking about raising capital and opening a restaurant. This preparation is especially true for restaurant owners and restaurant managers struggling to focus their idea of the restaurant into one cohesive place they can reference later on.
When you write a restaurant business plan, you get a good sense of your restaurant's branding and revenues contributing to its overall growth. However, suppose you only limit your focus on one aspect of your restaurant, such as the restaurant's image. When that happens, you neglect the other factors contributing to a comfortable dining experience like your daily overall expenses.
A restaurant business plan will also help you grow confidence in larger restaurant decisions down the road, such as opening a new location, adding an online ordering system, and managing your restaurant staff. And when new restaurants prioritize the right point-of-sale tech and solutions, you get access to a ton of tools and solutions to match the goals specified in your business plan. From acing your marketing needs to streamlining operations and managing your staff, a restaurant POS system is more than a glorified cash register.
Restaurant business plan components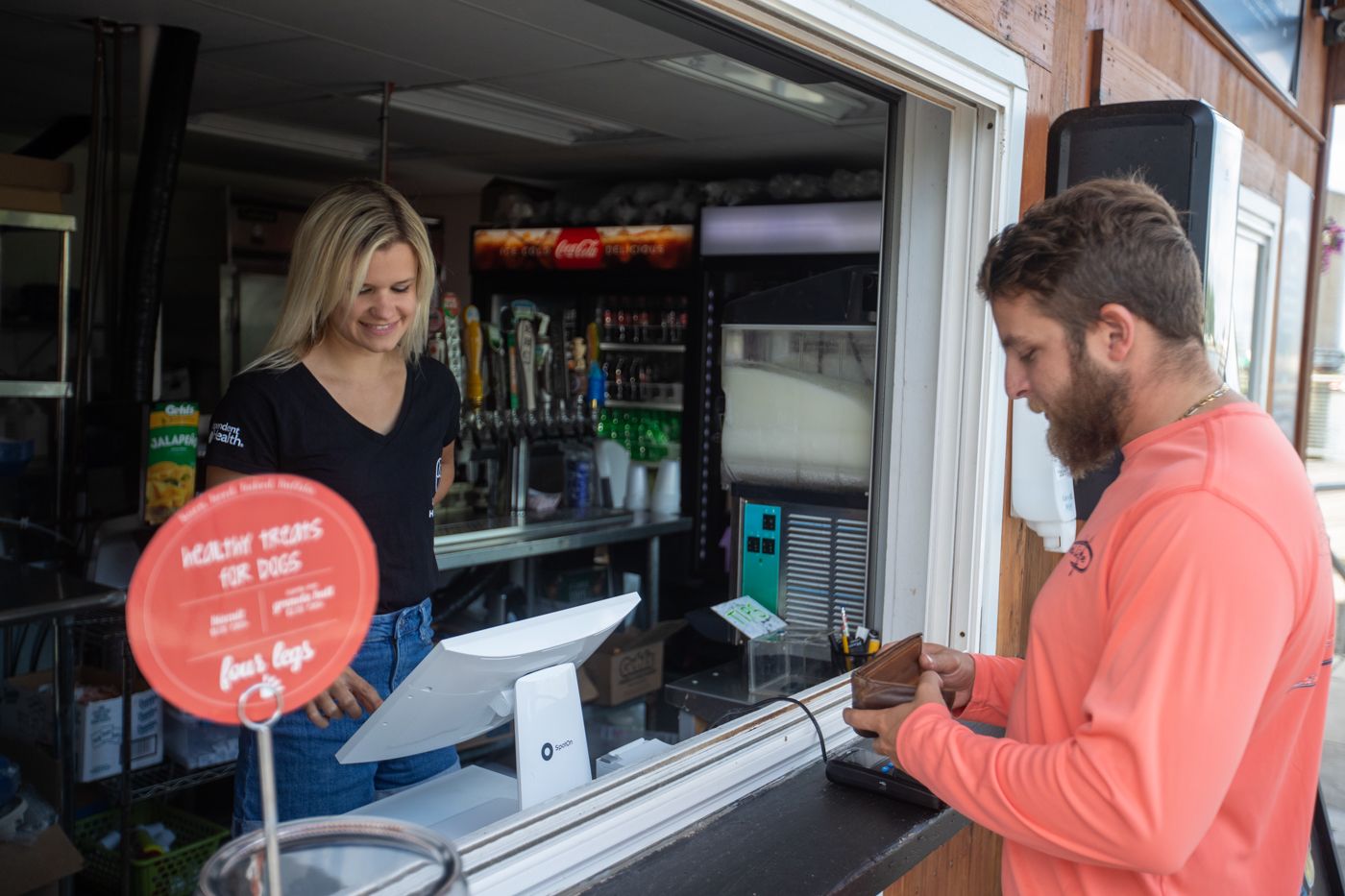 Below are the nine main components of a restaurant business plan. Many people would claim that there isn't one right way to write a restaurant business plan since there isn't one right way to run a restaurant. While that's technically true, restaurant business plans are still expected to have certain sections covering their operations' essential elements.
We've provided below all the basic components of a business plan that apply to most restaurant types, such as family & casual dining, fine dining, fast casual, quick service, and bars & nightclubs, so you won't feel like you're missing anything vital.
You can certainly include additional subsections within each section to cover different factors your restaurant will need to consider, such as the type of guests your restaurant will serve. Just remember to keep these subsections aligned with the overall purpose: to give you, your business partners, and your investors a clear blueprint of your hospitality business.
1. Executive summary
Every restaurant business plan should start with an executive summary. This section is your moment to capture the reader's attention and get them excited to invest in your business. An executive summary should include a general mission statement describing your restaurant's concept and explain how you will execute your restaurant business plan in the future.
Remember, your mission statement should be direct and logical. Give a high-level overview of your restaurant idea, its current status, and a clear vision for its future by clarifying your restaurant's values and general work culture. Make sure to also show the cost of your business operations by defining a clear path to profitability. It'll show any reader that you're ready to dedicate the right time, energy, and resources to your business for long-term success.
2. Restaurant overview
In this section, you're going to include a brief overview of your restaurant's operations and general concept. Give a simple introduction to your restaurant, including its name and main goals that would set it apart from other restaurants in the area. This gives a glimpse into your business's identity and purpose while further solidifying key details. Treat this section as a simple introduction to your restaurant that you will then explore further in the later sections of the business plan.
3. Company description
The company overview introduces the type of restaurant, service style, location, demographics, and general company business information. This is a deeper dive into the logistics and image of your restaurant beyond what's explained in the restaurant overview. Talk about the history of the founders, their experience in the hospitality business, and anything else to help build the story of your restaurant. Imagine what you'll say to your future guests when they ask how long you've been open.
Since restaurants require a lot of labor, don't hesitate to explain who can help you get the business started. Emphasize the value they'll bring and why they're the perfect fit for your restaurant. Finally, dive into your brand and how you will separate yourself from your competition.
Think of your brand as a vital voice in a conversation between your competitors. What can you say that'll make guests appreciate your business in ways they wouldn't find with your competitors?
4. Competitive analysis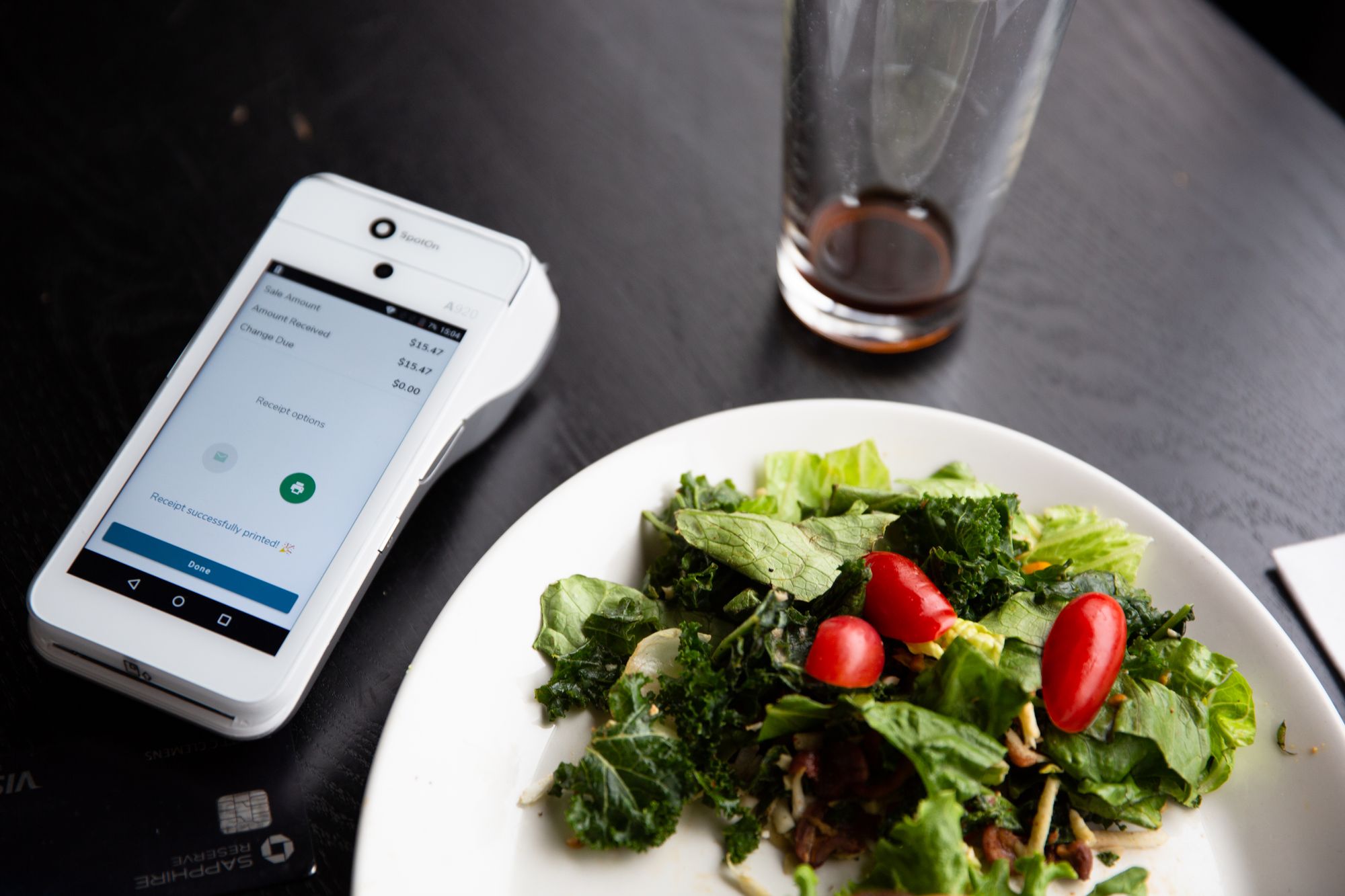 Restaurants are the center of every community, but not every community is the same. Take time to explain the importance of your location, typical diners, other restaurants, nearby businesses, and residences. Each of those factors will be beneficial in reaching your goals and objectives since they help establish an awareness of your community and your future presence there. We've distilled this section into three main categories you can explore further.
a. Target market analysis
If you choose to have a target market analysis section, define the people who will eat at your restaurant. This section will help your potential investors know you've done the right amount of market research and who will choose to eat there in the first place. Will potential customers eat there every day? Once a week? Only on birthdays and anniversaries? Why would existing customers eat at your restaurant again, compared to your restaurant or other similar businesses? Providing a target market overview should also help solidify your restaurant's brand, hours of operation, menu design, pricing, and the different ways your guests can order.
b. Location analysis
Traditional locations are becoming less important with the growth of online ordering and pickup. Provide the reason for the location or area that you chose for your restaurant. Economy, travel, and other events should be the top priority when predicting cover counts, reservations, and parking. It's often beneficial to include comparisons of your business type with other businesses in similar locations. This comparison to other restaurants will help solidify even more context by proving your restaurant concept.
c. Marketing analysis
When writing about your competitor's marketing strategies, focus on how you will promote your restaurant over other restaurants with a similar service style. Does your neighborhood need another pizza restaurant? Would another ice cream shop in a family shopping area make sense?
You should also talk about the promotions you'll run, the channels you will use, and how you'll manage guest interactions online and in person. This section will continue to prove that you aren't just deciding to open up a random restaurant on a whim since you've taken the time to explore how others will find your business.
5. Ownership & management structure
Opening a restaurant is more than creating a unique dining experience or feeding hungry construction workers at lunch. It is a business that needs the right management team and structure to protect you, your restaurant staff, and potential investors. That's why, for this section of the restaurant business plan, you must establish the different roles and responsibilities of the key people needed for your restaurant to succeed.
As a business owner, drafting and revising multiple business plans for the same restaurant can be a great way to solidify your restaurant's overall goals and branding.
For example, let's say you're creating a restaurant business plan for a new pizza joint in the neighborhood. In this section, you should explain the organization and requirements for different managerial staff needed to keep operations running. Who can efficiently cover the front-of-house of a restaurant? Who will be in charge of your back-of-house staff? How will you ensure that your management team has the right experience to accomplish daily tasks correctly? Can they work a night shift at a moment's notice? Will they report to the owner or someone else?
6. Staffing needs
A restaurant can't function without the right team to serve every guest. That's why, for this section, you'll want to describe the various staff needed to ensure your restaurant operates efficiently in the long run. Alongside the management described in the previous section, you should cover the most important roles first, listing the needed experience and the approximate number of each employee role you'd like to see when the restaurant opens.
From the managers to new hires, mention the key contributors and how their roles dovetail into the restaurant's success. Will you need to hire someone who greets guests? How many bartenders do you need to hire? Do you need to hire both line cooks and prep cooks?
Remember to keep your staffing plans generalized and flexible. It'll show potential investors that you've taken the time to create an informed goal based on the right experience, all while making sure there is room for realistic changes as time goes on. You can also mention how you'll utilize a restaurant labor management tool to monitor projected labor needs versus actual labor needs to help ensure efficiency and keep labor costs in check.
7. Marketing strategy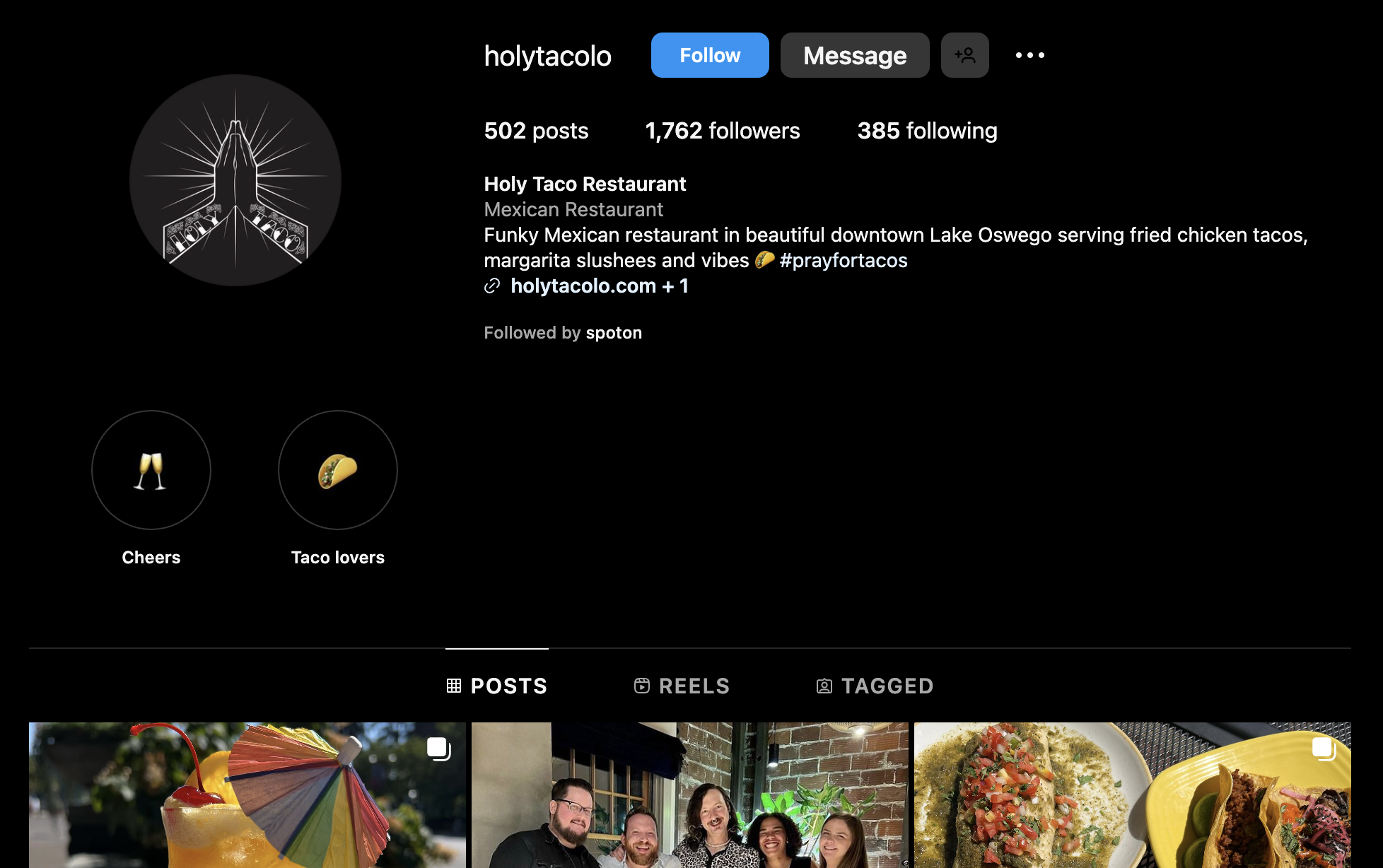 Simply creating a restaurant and expecting guests to show up isn't enough. For this section, you cover all the possible ways you're going to let people know you are opening and the general time frame on how you'll continue your marketing strategy in the future as well. Similar to your competitive marketing analysis, take your competition into consideration and explore how you'll set yourself apart from them in the long run.
Be specific and mention different campaigns you have in mind that would best fit your restaurant type. Keep in mind that restaurants should have a solid plan for their marketing at different stages of their opening.
How will you meet your target market 2-3 months before opening? Will you create a social media campaign, utilize an email marketing database, or hire a PR firm?
Likewise, how will your marketing strategy change in the weeks immediately after your grand opening?
And how will it evolve 3 - 6 months after your grand opening, when the initial buzz and excitement have died down?
To get a good timeline down, try creating a detailed calendar that highlights your marketing goals two months before opening, the marketing leading up to the soft opening, and then ninety days after opening. This calendar will help potential investors see that you have a long-term plan that goes beyond the usual early hype restaurants experience in the first three months after they first open.
8. Cost analysis
The cost analysis section of a restaurant business plan is an assessment of how much you're willing to spend and the various costs of running a restaurant. Unless you have a background in finance, you should probably see a professional accountant familiar with the restaurant industry to complete a detailed cost analysis for your restaurant business plan. In particular, you'll want your accountant to understand the key cost of goods sold (otherwise known as COGS), which all successful restaurants use to measure against themselves.
This section is a great way to illustrate that you are speaking the same language about the restaurant industry standards as potential investors and restaurant professionals. Of course, you want to craft delicious food for your guests, but finances are still a vital indicator of any restaurant's success. If you're not realistically explaining your COGS metrics, cash flow, and other metrics in relation to your overall operations, then you'll have a weaker cost analysis and business plan in place for your restaurant's future.
Make sure to include all factors that contribute to the success of your new restaurant in your cost analysis. Are you satisfied with your restaurant's overall idea? Have you considered how technology can impact your expenses and revenue? Check out the blog post below for more essential components to consider in your cost analysis.
9. Financial projections
In the final section of the restaurant business plan, you will describe your restaurant's finances and potential earnings after opening. Similar to cost analysis, it's best to consult an accountant or some similar type of financial professional with restaurant experience for this section. They'll help you create realistic financial projections that won't make potential investors and other industry professionals question the logistics of your restaurant.
To strengthen that sense of your restaurant's potential to earn, you can even create a projected restaurant profit and loss statement that shows how much revenue can be expected. While there are plenty of factors that go into a restaurant's success, you'll show a strong sense of awareness and preparedness when using a P&L to provide a structured estimate of your spending and earnings.
When you write a restaurant business plan, you're creating one of the many tools needed to open a restaurant with a strong start. Alongside a profit and loss statement, balance sheets, cash flow statements, and more, your restaurant business plan will lay a solid foundation for how your restaurant will realistically operate given its specific location, marketing, competition, and more. New restaurant owners will definitely value the restaurant business plan since it also compels them to cover topics and ideas that would've been overlooked.
Your restaurant point-of-sale system and integrated restaurant management software is another vital aspect you'll want to consider. With a modern, cloud-based POS system like SpotOn, you aren't simply using a glorified cash register. You get access to a suite of products and tools, from labor management to instant reporting and more, designed to streamline your operations and maximize profits. SpotOn reviews from real restaurant POS users highlight why more and restaurant operators choose SpotOn over the competition. Click on the banner below for a tech demo on how SpotOn can help you launch a successful new restaurant.