As a small business owner, you've invested your time, money, and personal reputation in creating a company you can call your own. And yet, the challenges for many business owners keep stacking up, making it hard to simply maintain a healthy profit margin, let alone increase profits.
The cost of everything from supplies to labor keeps rising. Competition for skilled employees is fiercer than ever. And customer expectations are changing.
Battered by the same rising costs you face, today's consumers seek out convenience and savings. More often than not, this drives them to corporate chains and ecommerce giants who already have a leg-up with economies of scale, huge marketing budgets, and advanced selling technology.
So how can your small business increase profits while overcoming higher costs and competing with corporate chains to attract—and retain—today's modern customers?
The key to kickstarting profit margins is leveraging new technology made specifically for small businesses to increase sales, lower costs by boosting efficiency, and create better customer experiences.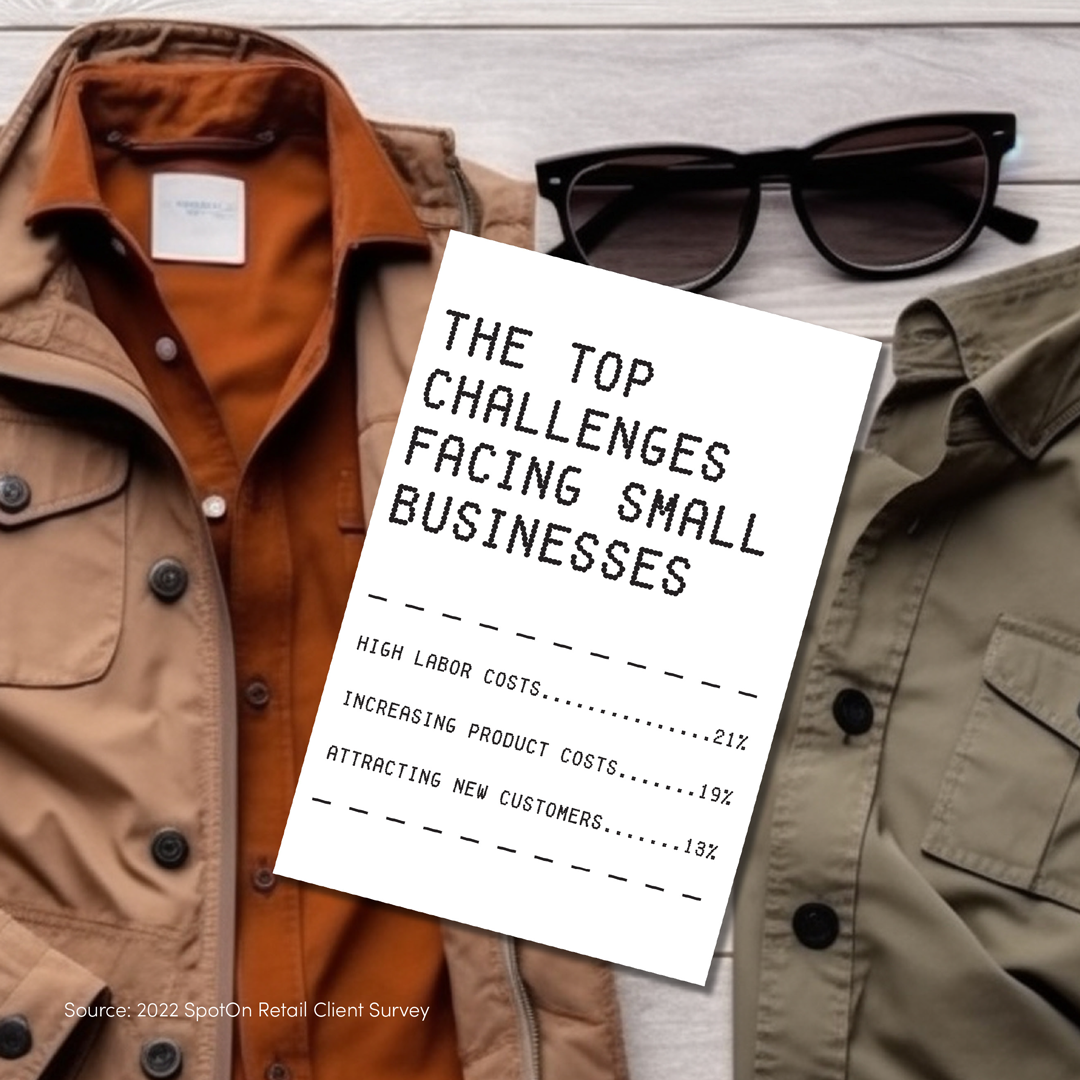 What is a good profit margin for small businesses? And how do you increase profit?
According to Capterra, profit margins below 7% mean you may be operating at a loss, while profit margins over 20% mean you're running a highly profitable small business. Most businesses that find success are most likely somewhere in the middle.
There are a lot of small business guides that focus on your business's performance when it comes to things like overhead expenses, direct costs, indirect expenses, price increases, and increasing sales through selling, cross selling, and customer acquisition. We're not going to do that here. Instead, we'll focus on increasing profits with a more straight forward strategy of leveraging small business technology to help you generate more revenue, save time, and lower costs.
Specifically, we'll walk through:
Whether you run a retail store, convenience store, beauty salon, auto shop, professional services business, or anything in between, this guide can help you get the most from technology that is built to work the way you work—and help you increase profit margins.
Part 1: Modernizing your in-store checkout experience as a business owner
At the end of the day, your business offers something unique that corporate chains can't compete with—you.
As a member of your local community, you have better insights into the needs of your customers, helping you bring your unique vision to life. And the fact is, most Americans want to support small businesses. You just have to make sure you don't give them a reason not to. That's where a modern point-of-sale or payment terminal comes into play.
More than 7 in 10 Americans (72%) would prefer to buy from an independent store rather than a national retailer (e.g., Amazon, Walmart, Target) if they were equally convenient and reliable. (Source)
With a modern point-of-sale (POS), you're able to give customers the convenience of paying however they want, while speeding up the checkout process, giving you valuable data insights about your business, capturing customer information, and more.
You also get more options with today's POS technology to help you improve production processes and hone your financial strategies. Go with a traditional countertop device that has a customer-facing screen, or get out from behind the counter with a wireless handheld device.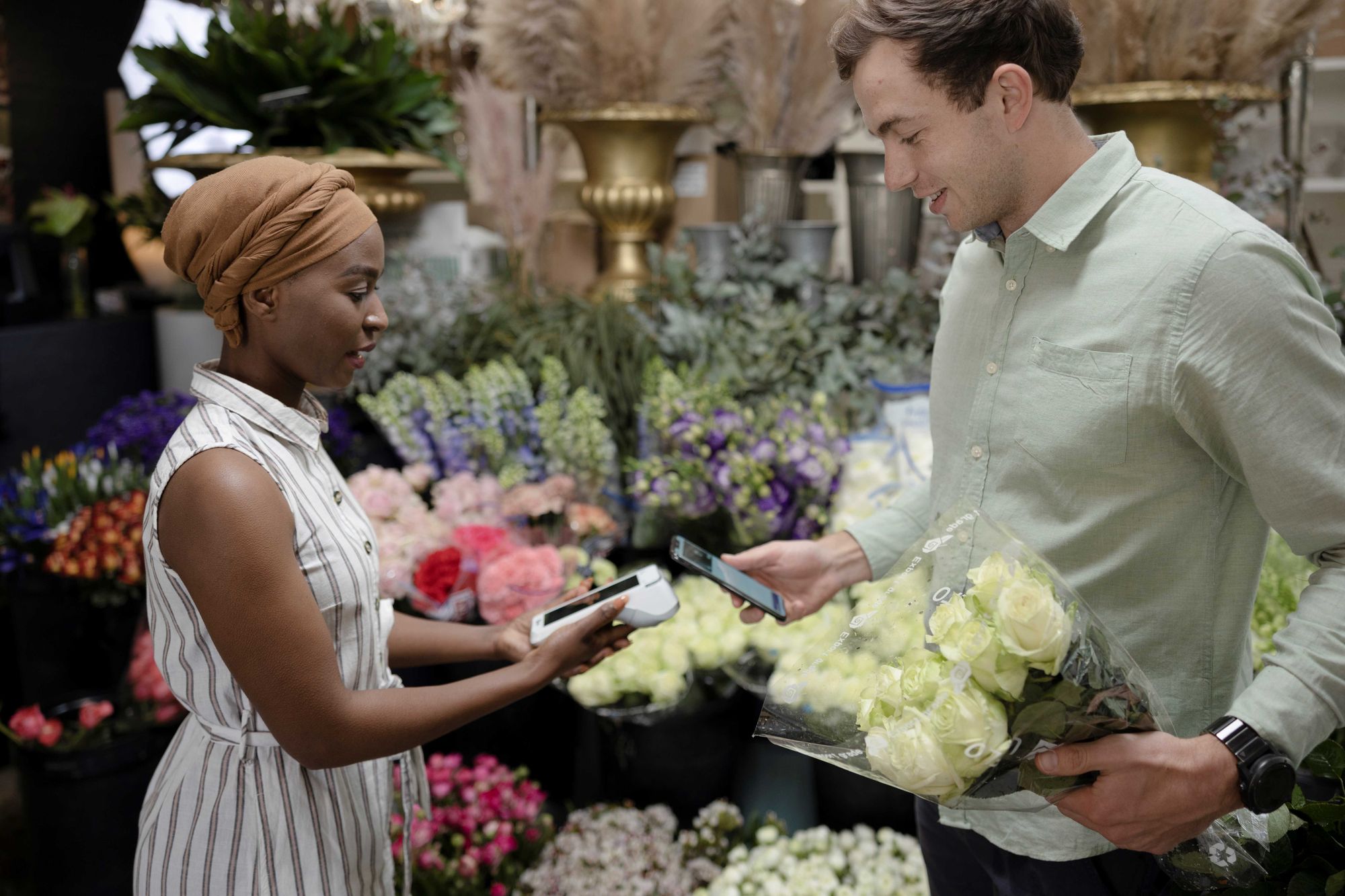 3 reasons upgrading your POS can improve your profit margin
1. Customers prefer paying with cards and digital payment methods
80% of consumers prefer to pay with credit or debit cards over cash (Source: Fundera)
2. Increase your average sale
3. Reduce risk of fraud and chargebacks
Success story: A Florida nursery modernizes their POS and saves big
The goal
Unique Plants and Palms needed a POS system that could increase profits by speeding up the checkout process and providing a better experience for their customers.
The solution
With a cloud-based POS from SpotOn, nursery staff can ring up customers quickly, process transactions anywhere in the nursery with handhelds, and give customers itemized receipts. They also save big on credit card fees and utilize SpotOn reporting to make purchase decisions.
5 minutes faster checkout times
$3,000 annual savings on processing fees
"SpotOn has helped us deliver a great customer experience." -Michelle Grabill, Owner, Unique Plants and Palms
---
Know what you're paying for
Anyone who's run a successful business long enough knows that it's hard to increase profit when you're getting burned by outrageous credit card processing fees. Here are 4 types of costs most often associated with accepting card and mobile payments, and what you should expect to ensure you maintain a healthy cash flow and are keeping more money in your back pocket:
Hardware costs: Typically a one-time, upfront payment to purchase or lease your point-of-sale equipment. This cost varies depending on your POS provider and the sophistication of the POS you pick.
Payment processing: This is a fee you pay for every credit card transaction. Most of this goes to the issuing bank of the customer's credit card. A smaller portion goes to the card brands (e.g. Visa, Mastercard, Discover, AMEX) and the payment processor. This cost varies wildly depending on your provider, so pick a payments provider with transparent, affordable rates.
Software fees: If you choose a modern cloud-based POS system with built-in software tools such as reporting, marketing, and loyalty, you should expect to pay an affordable monthly software fee.
Cancelation & junk fees: Many businesses get locked into multi-year contracts with payment providers that have hefty cancelation fees. They can also nickel and dime you with hidden junk fees like "PCI fees" and "statement fees" that can add up to hundreds of dollars a year. Any of these types of fees should be a red flag—steer clear!
Is "dual pricing" right for your business?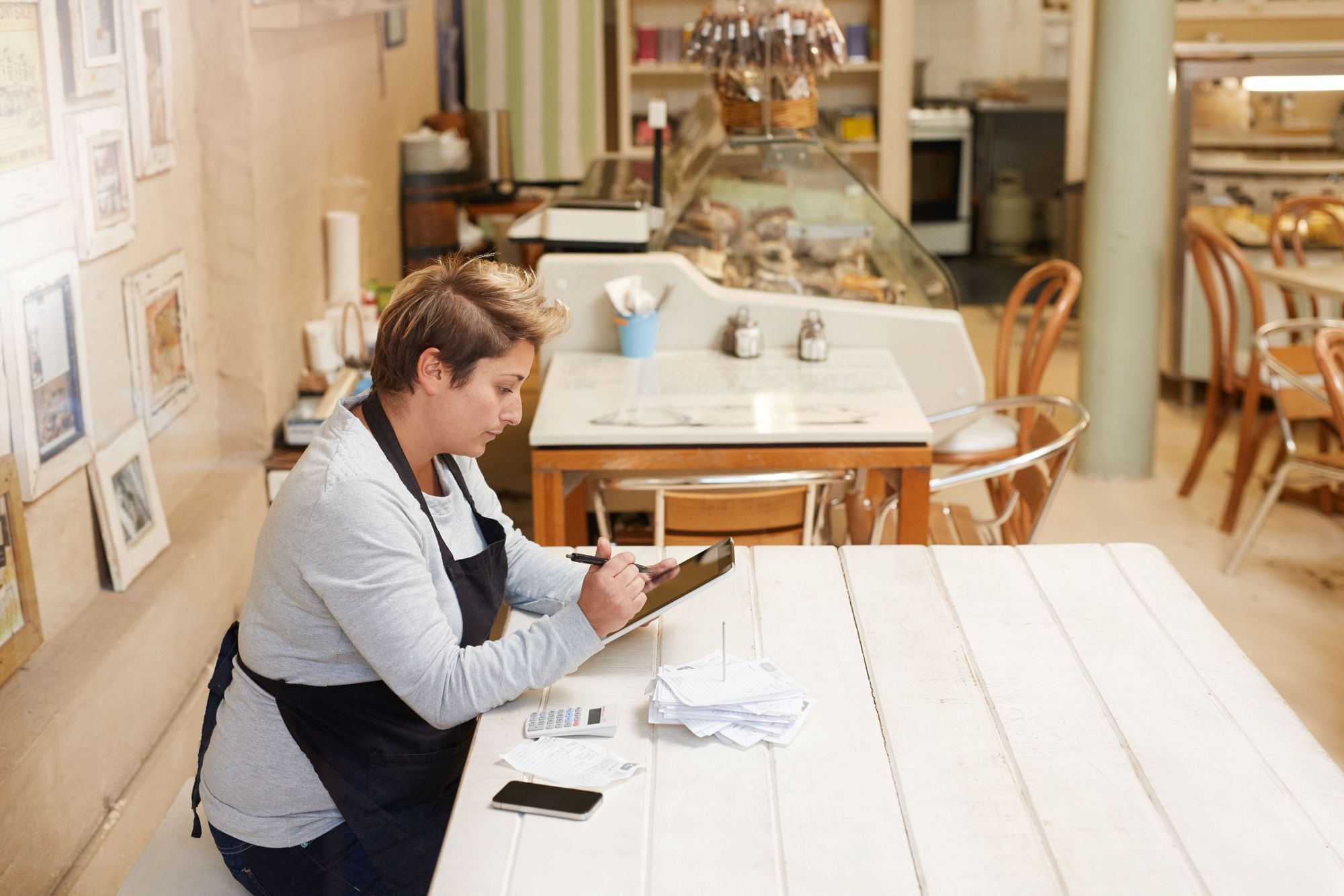 Looking for a way to offset payment processing costs to save money and help your profit margin? Dual pricing, also known as cash discounting, is a pricing model where you charge a higher "full" price for products or services when customers pay with credit cards, but offer a discount when customers pay with cash (or debit). It's the same thing gas stations do by having one price for cards and another for cash.
Here are 3 important questions you should ask yourself before deciding if this pricing makes sense for your business.
Will the cost savings outweigh the potential risks? While dual pricing can save you money on credit card processing fees, it may also turn off some customers who prefer to pay with credit cards. Also, as we discussed, people typically spend more when paying with credit cards.
Is your POS system equipped to handle dual pricing? In order to be compliant, your point-of-sale system needs to be configured correctly to process dual pricing with one price for cash and one for cards.
Is it more cost effective to increase prices on your own? Typically, your payment processing rates are higher with dual pricing. Yes, these higher rates get passed on to credit card-paying customers, but you may gain more control over revenue and costs by accounting for credit card processing in your product prices.
---
Capture customer data at the point of sale
One area where corporate chains have long had an advantage over small businesses is collecting customer data and getting detailed insights on their most profitable customers. That's no longer the case. With today's cloud-based POS solutions, you can easily gather customer data at checkout, including:
Customer email addresses, which enable you to then stay in touch with email marketing campaigns to improve customer retention
Sales trends over time, helping you make better-informed decisions about pricing, hours of operation, staffing, and stock supply
How does it work? With SpotOn's intuitive retail POS, you have 4 ways you can grow your customer mailing list.
Import your existing customer list, if you have one, into your online dashboard
Capture email addresses during checkout by having customers choose a digital email receipt
Encourage customers to sign up for your loyalty rewards program with their email address
If you don't use point-of-sale hardware, take an online payment using the virtual terminal built in to your online dashboard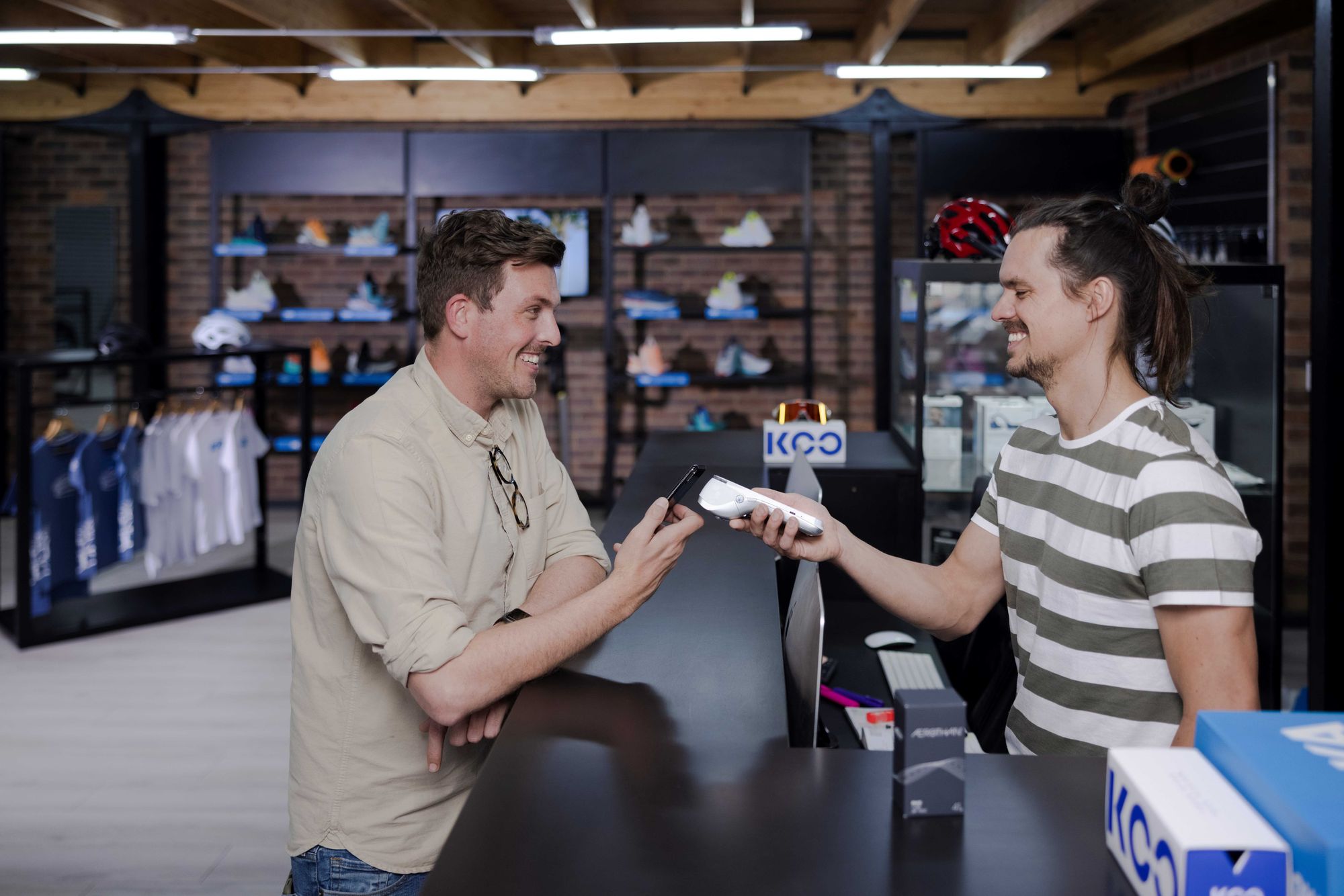 Which is better? Quick pay or catalog?
Modern POS devices are flexible, giving you more control over the checkout process. You can set your POS up to include you entire catalog of products and services, or keep it simple.
Quick pay
This is when your POS device is set up as a basic payment terminal. You simply type in the subtotal for the transaction amount and the tender type, and then run the payment.
Pros: It's fast and easy, with an simple setup you can handle on your own, and requires little to no training for new employees to use. Good for businesses with set prices or a limited number of products and services.
Cons: In order to get meaningful insights about what products and services you're selling, you'll need to track sales manually.
Catalog
This is when your POS device is programmed with all your products and services.
Pros: It speeds up the checkout when you need to ring up multiple items. You also get detailed data insights to make informed decisions about sales and stock.
Cons: Setting up a catalog takes a bit of work and requires updating any time you add, delete, or change the price of items. To save time and hassle, be sure to choose a tech partner that provides personalized setup and support.
Success story: Fresh cuts, more revenue, and faster sales
The goal
When Jose Maya launched Get Faded barber shop, he needed one platform to sell both services and custom merchandise. And he needed it to be easy-to-use, enabling new employees to learn quickly.
The solution
With a cloud-based POS from SpotOn, the check-out process is faster thanks to an intuitive interface. All their data is streamlined, accurate, and accessible from anywhere via their SpotOn Dashboard. And with dual pricing, Moya can save on processing fees that can go toward their business growth while maintaining a healthy profit margin.
5 minutes faster checkout times
$6,000 annual savings on processing fees
"SpotOn has a lot of cool features that help business owners out. I like the fact that you can add pictures to the catalog, so people working the register know exactly which item to click on, and you can sell gift cards too. Plus, everything's in one place." -Jose Moya, Owner, Get Faded Barbershop
---
Part 2: Attracting & retaining new customers
Having a fast, easy-to-use POS system that helps you gain better insights about your operation is hugely important. But only if you have enough people coming in the door. Attracting new patrons and driving repeat visits from loyal regulars is the key to healthy profit margins.
In the past, small businesses often had to rely on traditional advertising methods to grab the attention of new patrons—newspapers, radio, TV, and physical advertising like billboards, bus benches, and so on. While there's nothing wrong with these advertising techniques, they can be expensive and it's often difficult to measure if they're actually working.
The internet and prevalence of mobile phones have changed all that, and there are now more tools than ever for small businesses to connect with customers online—and build long-term loyalty—in a far more cost effective way.
It all starts with a good website
American adults spend 3 hours and 43 minutes per day on their mobile device. That's more than 20% of their waking hours, so it's not surprising that 76% of consumers look at a business's online presence before visiting their physical location.
76% of consumers look at a business's online presence before visiting their physical location
What this means for your business is that it's important to not only have a business website, but one that is optimized for search through a technique called search engine optimization (SEO). Having an "optimized" website helps ensure that your business shows up when customers are looking for the local products or services you offer.
Think of your website as the online home for your business. It functions as the source of truth for all the important information you want people to know about your business, and is also the central hub that ties together your online presence on review sites and social media.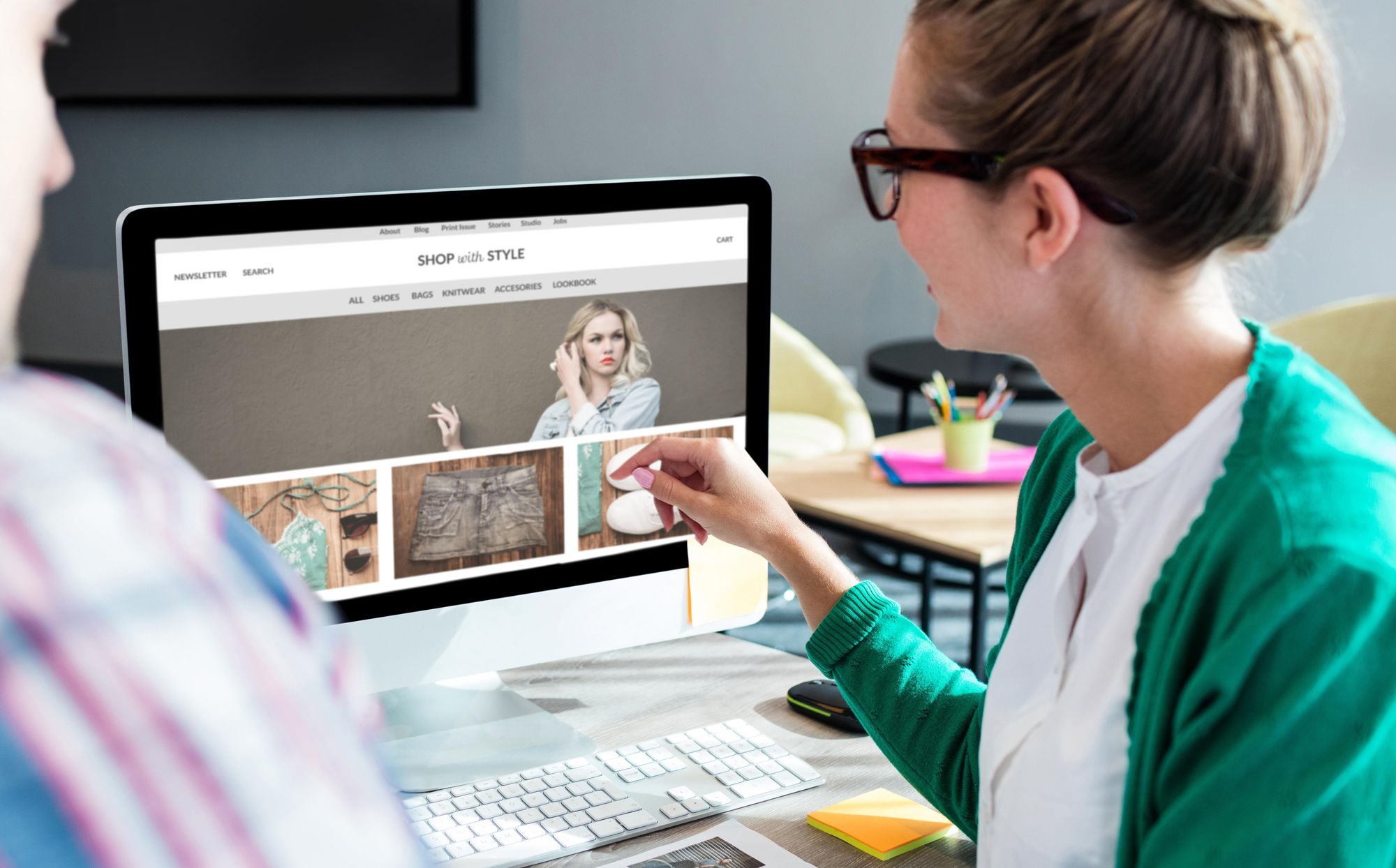 Best practices for optimizing your website
Including your city, state, and zip code on your website and in your content. This will help your business appear in local search results when people search for businesses in your area.
Use keywords in your website content that describe the products or services you offer so that your website shows up when people search for them.
Provide answers to questions that provide helpful information to potential customers. This can help establish your business as an authority in your industry and improve your search engine rankings.
Make sure your website is mobile-friendly and has a fast load time. Google has stated that mobile-friendliness and page speed are important ranking factors.
Brand your website with your logo, your look and feel, and links to where customers can engage with you online, such as Instagram and Facebook.
Take control of your online reviews
Along with your website, online reviews are one of the first things potential customers look at before deciding whether to visit your business. In fact, 85% of consumers trust online reviews as much as a personal recommendation, and 60% of consumers say negative reviews have prevented them from purchasing from a business.
60% of consumers say negative reviews have prevented them from purchasing from a business
Google also uses online reviews to help establish the authority of your website and rank how you show up in local searches, so it's crucial to have as many positive reviews as possible.
5 steps to get started with review management
Claim your Google Business Profile and business pages on Facebook and Yelp. If you get a lot of tourist traffic, consider claiming your Tripadvisor page, too.
Optimize your pages with photos of your business, the link to your website, and accurate information about your address, phone number, and business hours.
Encourage customers who have a positive in-store experience to leave you an online review to help build up your positive scores.
Monitor customer reviews of your business for trends—good and bad—to help you make operational decisions.
Respond to customer reviews. For positive reviews, simply thank them for visiting. For negative reviews, acknowledge their complaint, apologize, and make it right.
Save time with SpotOn Review Management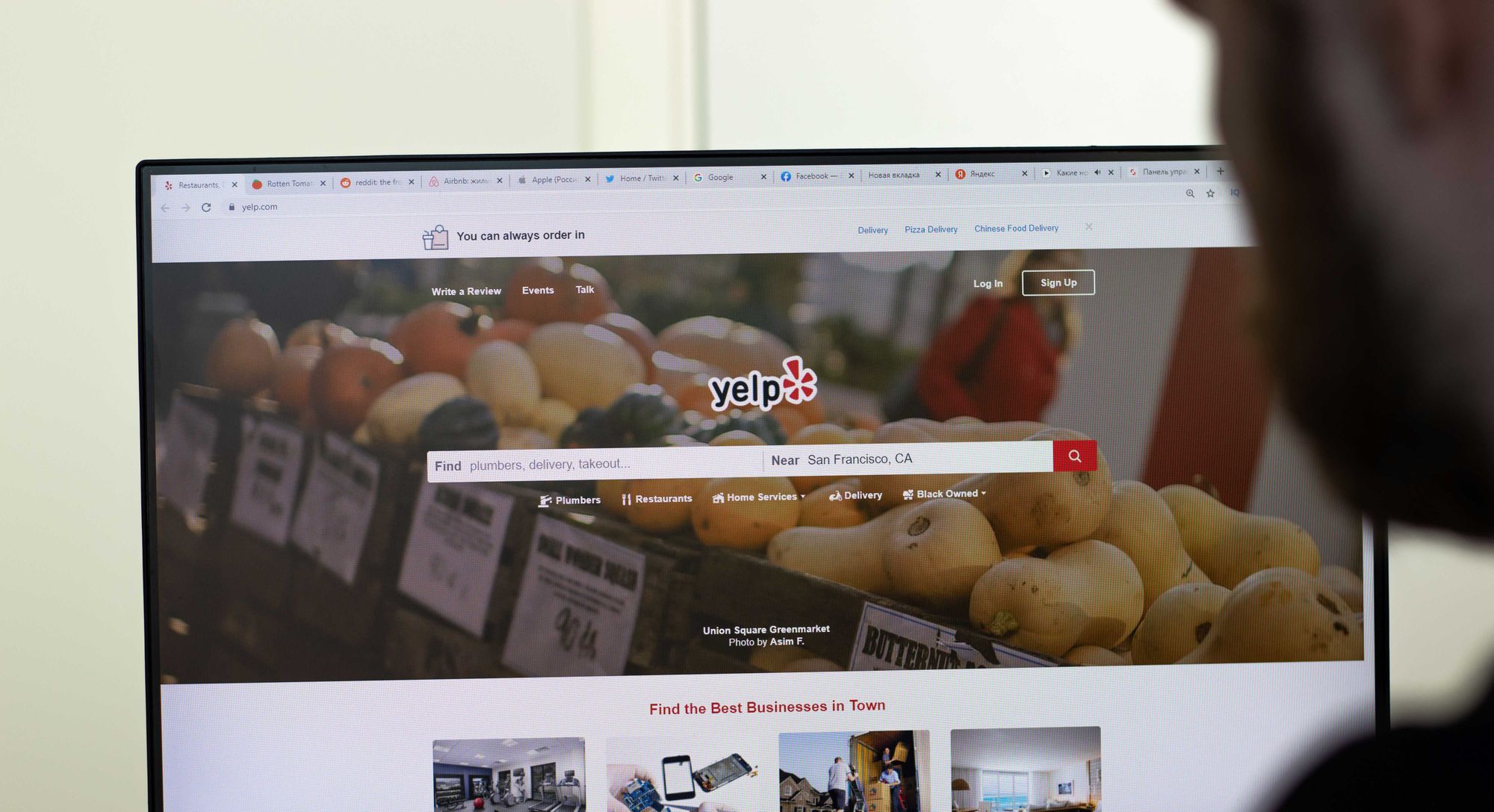 Monitoring customer reviews across multiple sites can be a time-consuming chore. But with SpotOn's review management software, we make it easier by compiling all your reviews into one online dashboard, right alongside sales insights from your point-of-sale.
Here's how it works:
Review dashboard
See all your online reviews across all the major review sites from one dashboard and monitor your reputation to help identify operational issues that need to be resolved.
Click and respond
Get notified whenever you get a new review. Easily click across to review sites to respond. Good or bad, customers want to know you care.
Automated prompts
Generate more positive reviews. After customers redeem a loyalty reward, we'll prompt them to rate your business via email or mobile notification.
---
Using social media to connect with customers
The typical working-age internet user spends 2.5 hours a day on social media. This provides you a unique opportunity to both attract new potential customers and engage with your existing customer base online.
Facebook and Instagram tend to be the most popular social media platforms for small businesses, but depending on the demographics of your customers, you may want to consider TikTok or LinkedIn as well. Whichever platform you choose, make your content engaging.
Photos and video perform best, so show off your products, services, or behind-the-scenes looks at your and your staff doing your thing
Use popular hashtags like #shoplocal and #shopping that are specific to your offerings to expand your reach to new people
Announce seasonal events, new products, and special promotions to drive traffic
Look for ways to engage your followers with questions or asking them to share their favorite experiences
Send email campaigns for targeted results
Sometimes the oldies are still the goodies. That's certainly the case with email marketing. Despite the prevalence of social media and text messaging, the majority of consumers still prefer brands to communicate with them via email.
61 percent of consumers prefer brands to communicate with them via email
When you combine this with the ability to actively grow your mailing list at the point-of-sale, you get a powerful tool to market directly to your customer base and increase sales. Just keep in mind two factors:
Less is more. Just because people prefer email, it doesn't mean they want to get spammed with too much email. A good rule of thumb is to send 2 – 3 emails per month, and no more than 1 marketing email per week.
Make sure each email has a specific topic and goal. Are you promoting a new product or service? Announcing new hours? A special event? Your best deal? Make sure your emails are clear and to the point.
5 tips for successful email campaigns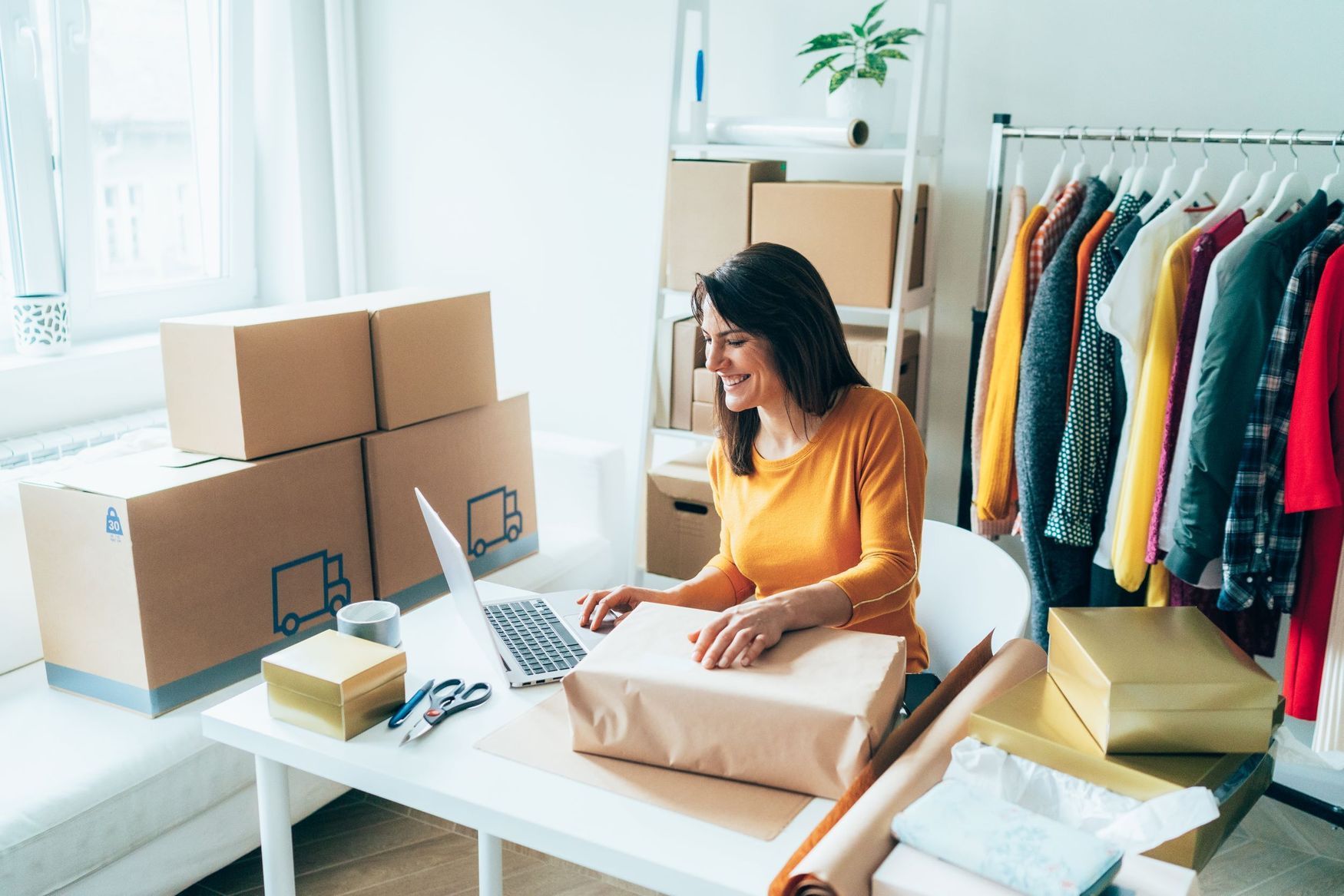 Have a specific topic/goal in mind
Write an eye-catching subject line
Use imagery to highlight the products, services, or event you're showcasing
Keep the writing short and sweet
Include a call to action (CTA) telling your customers what you want them to do
Do it all with SpotOn
With SpotOn, you can manage payments, monitor your reviews, and send marketing campaigns all from one online dashboard.
"Everybody has an email list. Some see it as a throwaway. But for me, every email is an investment. I use SpotOn Marketing every day. Every person that joins our list is someone who wants to spend money with us, so I want to keep them engaged." -Jay Goldberg, Operations Manager, Chicago Culinary Kitchen
---
Drive even more visits with SpotOn Loyalty
People don't want to just buy from you. They want to feel like they belong. SpotOn's customer loyalty software gives you everything you need—out of the box—to empower your customers to earn points, redeem rewards, and feel like valued members. All while driving repeat business for you.
Custom rewards based on visits or dollar amount spent
Seamless POS integration for easy enrollment, check-ins, and redemptions
Automated campaigns for birthdays or when customers haven't visited in a while
Customer data insights to identify your top customers and return on investment (ROI)
Success story: Cleaning up and increasing profit margins with loyalty rewards
The goal
Strow's Dry Cleaners needed to connect with customers, reward loyalty, and market to everyone that used their dry cleaning service
The solution
With SpotOn Loyalty, Strow's boosts their sales efforts by capturing customer data and sending emails to them with personalized deals. On top of that, they can easily track sales data and find customer information without the hassle of spreadsheets.
30% increase in sales
$1,500 annual savings on software & processing fees
"With SpotOn Loyalty, I can directly market to my VIPs. I love how it automatically sends them a deal for a free pair of pants to be dry cleaned. Also, SpotOn's automated marketing lets my best customers know when we are open for business, so they keep coming back." -Luke Strowbridge, Owner, Strow's Dry Cleaners
---
Part 3: Streamlining your back-office work to cut costs
With higher costs and increased competition, it's more important than ever for small businesses to use data when making business operations decisions and increasing profit margins. According to a McKinsey survey, businesses that leverage customer data outperform competitors by 85% in sales growth and more than 25% in gross margin. By not leveraging customer data, you're leaving up to 6% of operating-profit on the table.
By not leveraging customer data, you're leaving up to 6% of operating-profit on the table.
The challenge is that your time is precious and getting insightful data from mismatched technology isn't always fast and easy. After all, how can you increase profits if you don't have a clear view of your profit margin in the first place?
But with an integrated technology platform like SpotOn, you can get all the insights you need from one cloud-based dashboard. Even better, you can access that dashboard anywhere, from a computer or your mobile device.
SpotOn Dashboard: what's under the hood
Sales & deposit reports
Customer list
Online reviews
Loyalty rewards
Email marketing
Social media campaigns
Virtual terminal & invoicing
Making data-driven decisions
With the up-to-minute insights about your business, you can make better informed—and more profitable—decisions.
5 popular reports and how you can leverage them to boost profit margins
Sales & deposits
Streamline operating hours & staff scheduling to meet peek traffic
Export to your accounting software to speed up bookkeeping and taxes
If using a catalog, see what's selling and monitor stock
Reviews
Monitor customer satisfaction trends and identify common complaints before they become a major issue
Campaigns
Determine what messages resonate with customers by viewing email open rate and CTA clicks
Keep tabs on social media campaigns by viewing post history and campaign status in one place
Save time by re-using any previous campaign
Loyalty
Track effectiveness of loyalty rewards by viewing redemptions over any time period
Monitor your ROI by viewing how much customers spend per transaction and over any time period
Customers (when paired w/ loyalty)
Easily identify your most profitable customers and most frequent visitors
Invoicing, phone payments, and more
In today's challenging business environment, you need to have technology that's flexible—for both you and your customers. Enter the virtual terminal, which makes taking online payments fast and secure. Having an alternative way to take payments is a great way to increase profit by generating new channels of revenue, whether it's by taking orders over phone and email, offering local delivery, or servicing recurring clients who look to you as a trusted vendor.
Dashboard virtual terminal
Run credit card payments from your computer without the need for a POS device by simply logging into your online dashboard.
Invoicing
Send branded email invoices and set up recurring billing plans, with automatic reminders and a secure online payment portal for customers.
Mobile payments
Take payments anywhere right from your mobile device by either typing in the transaction or adding an optional Bluetooth card reader.
Success story: Modern tech for timeless pieces
The goal
Rummell Jewelry was looking for cloud-based technology to streamline monthly admin tasks and take off-premise payments while closing deals on the go.
The solution
With SpotOn, Rummel Jewelry can send electronic invoices and run credit cards in store. They can also keep track of sales and export monthly data for tax and accounting purposes. Spending less time on admin allows them to dedicate more time towards growing their team and brand—and increase profit.
1 hour saved weekly on accounting
29% of total sales processed through online invoices
"It saves me a ton of time having everything accessible online. The SpotOn Dashboard is super helpful for reconciliation and accounting. Being able to import and export files and save spreadsheets has really streamlined the process." -Drew Rummel, Owner, Rummell Jewelry
---
Getting started
From managing your online presence to creating a slick checkout experience and monitoring business trends, you have a lot on your plate. But you're not alone when it comes to breathing new life into your profit margins. With flexible technology that works the way you work, you can save time, reduce costs, and make more profitable business decisions.
Talk to your SpotOn representative today to get started or click below to request your free consultation.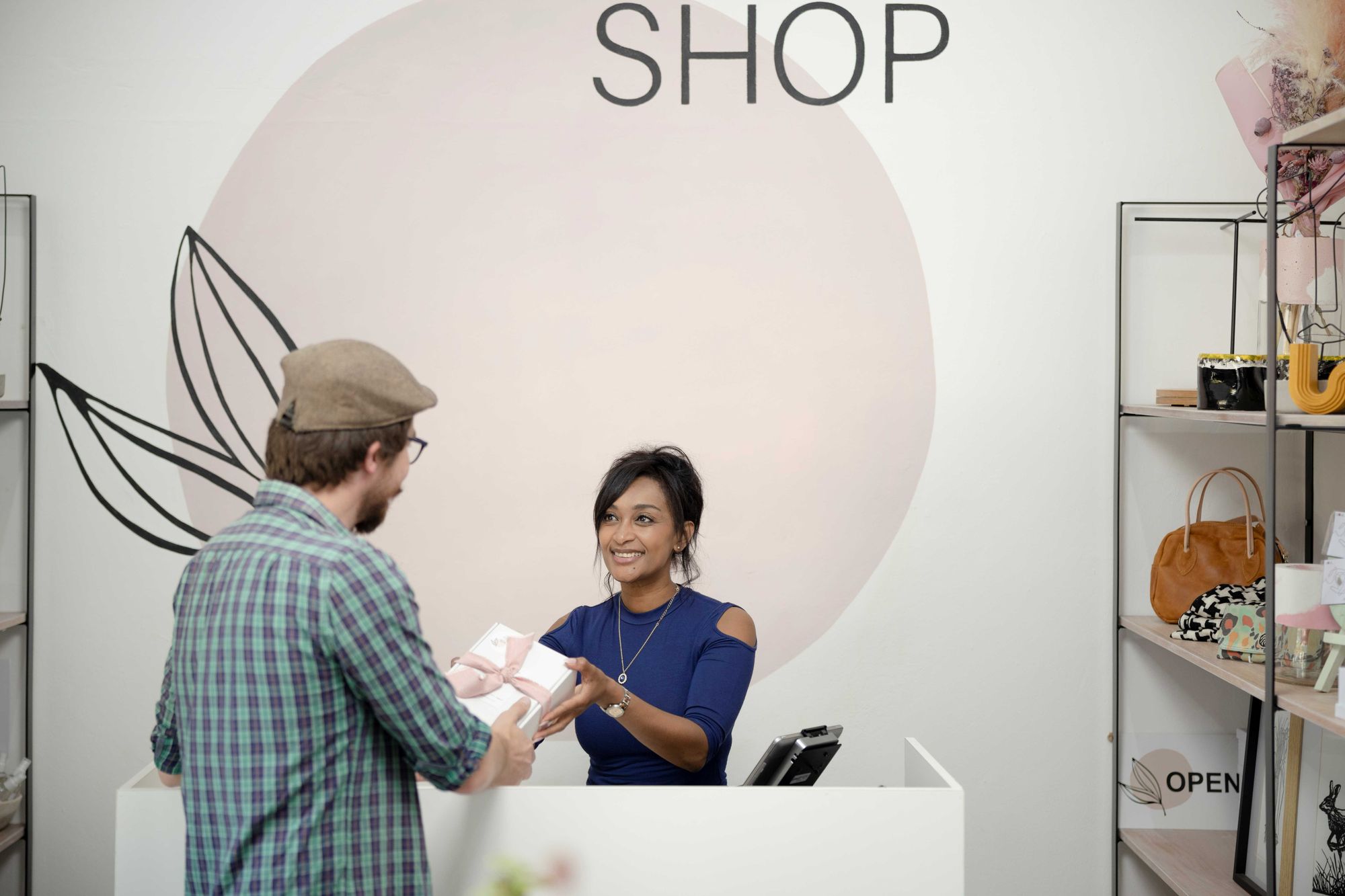 Meet one-on-one with one of SpotOn's tech experts. No high-pressure sales tactics. Just a casual conversation to find out if we make sense for your business.
Let's see how we can help